Another Monday, another manicure! I'm excited today because I'm got to use an indie polish I've had my eye on forever. It's just as lovely as I imagined it would be! I'm wearing two coats of e.l.f.'s Sea Escape with one brushed coat of Kunimitsu Nail Potions's Beautiful Theory and one coat of Digital Nails's Ain't Nobody Got Time for That top coat.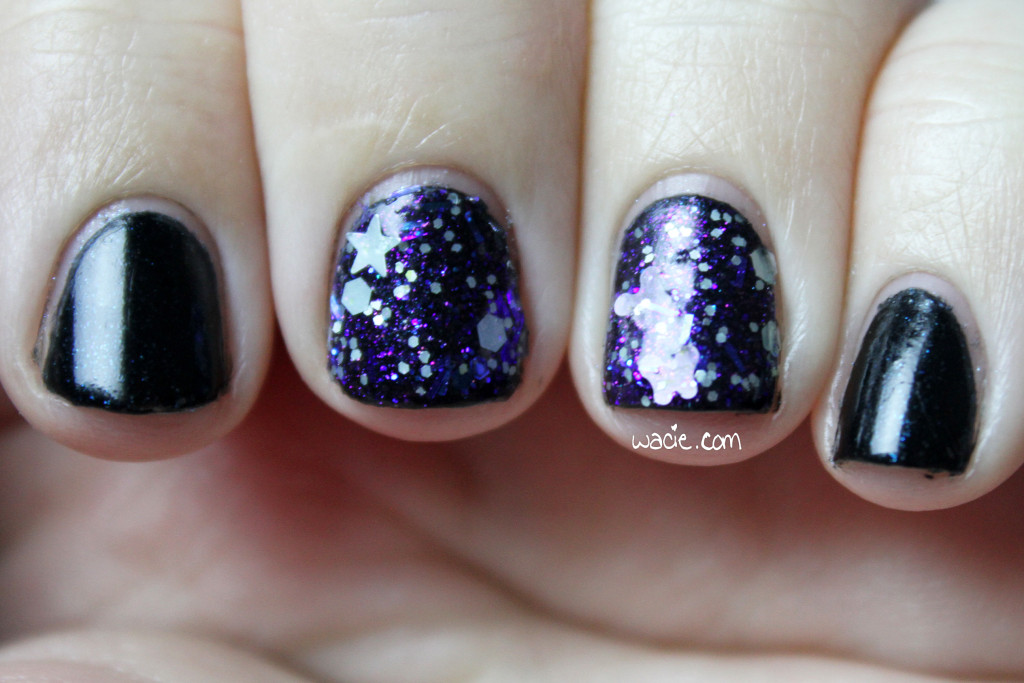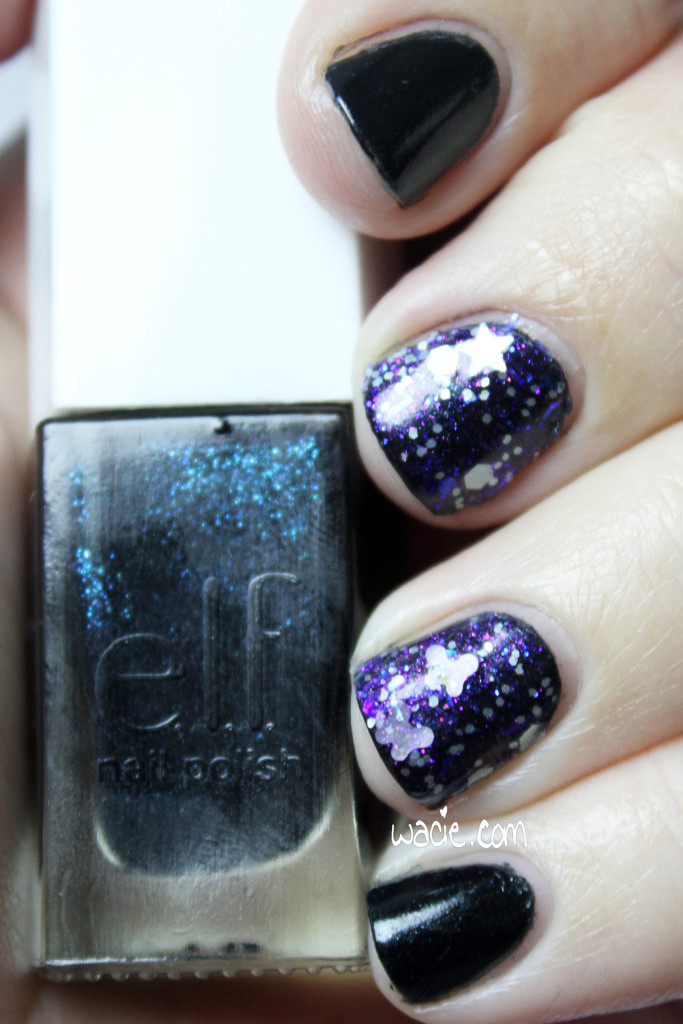 Sea Escape is a black polish with teal shimmer. The shimmer is pretty weak and doesn't show up much, even with top coat. It's gorgeous in the bottle, but on the nail it's not as obvious. The polish itself applied nicely; I got an opaque first coat, just like the last time I used an e.l.f. polish, so it's got that going for it, at least. I hate to admit it, but these e.l.f. polishes are growing on me.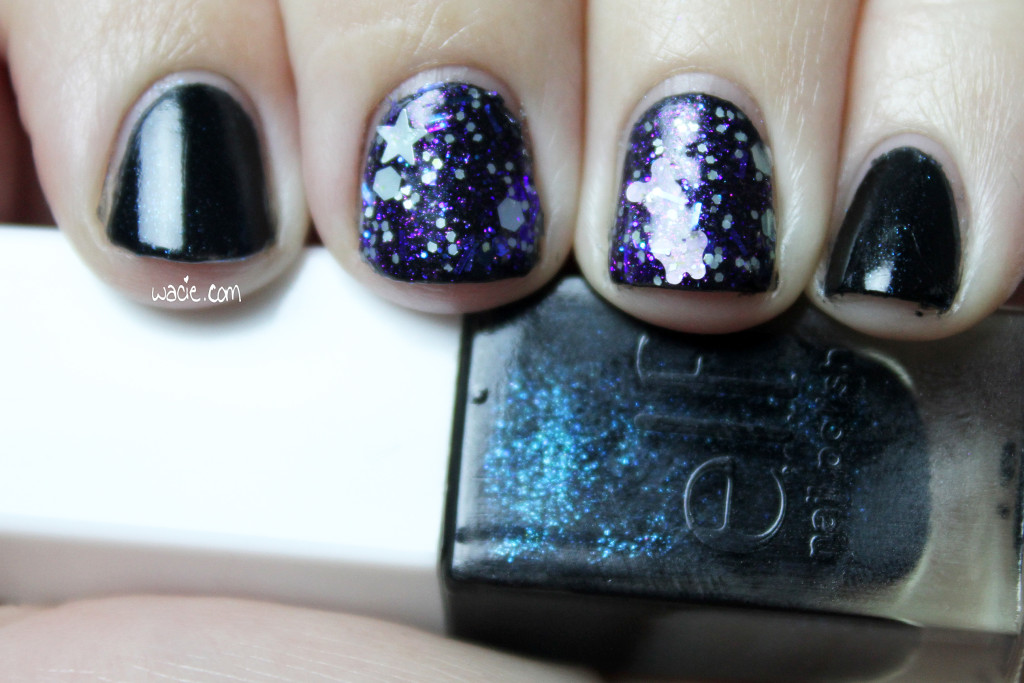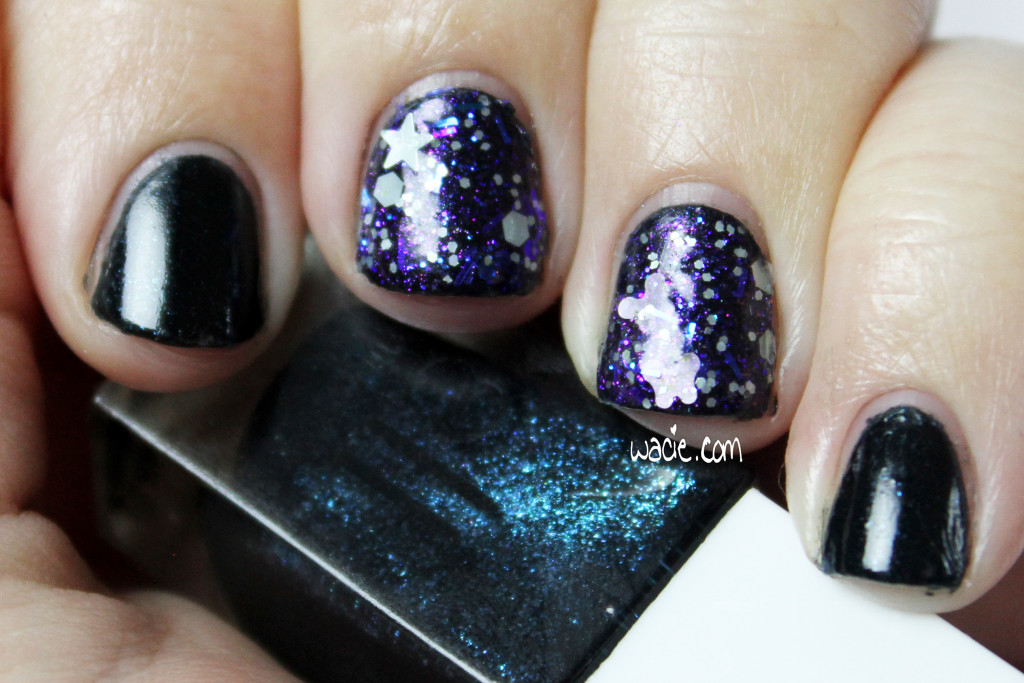 Now let me tell you about the real star (pun!) of this manicure. Kunimitsu's Beautiful Theory is a glitter topper made up mostly of purply iridescent glitters. There are also gray/greenish stars, purple butterflies, and other assorted purple and white hexes and shimmer. It looks absolutely magnificent over this black polish. The glitter brushes on very easily and dries quickly. It's smooth to the touch after one coat of top coat. I really need to use this more.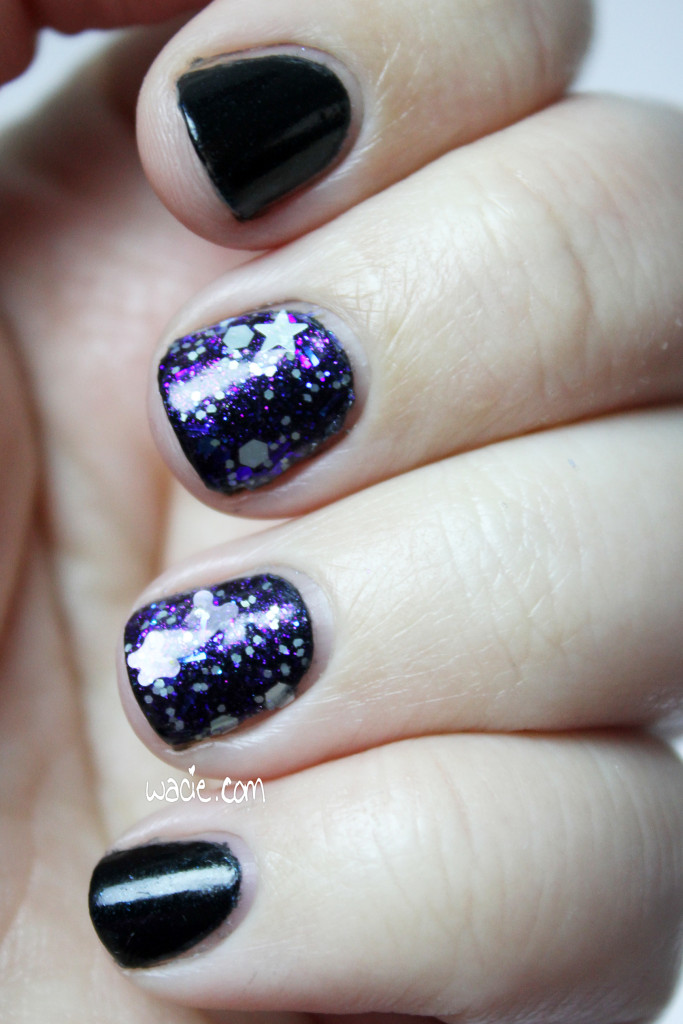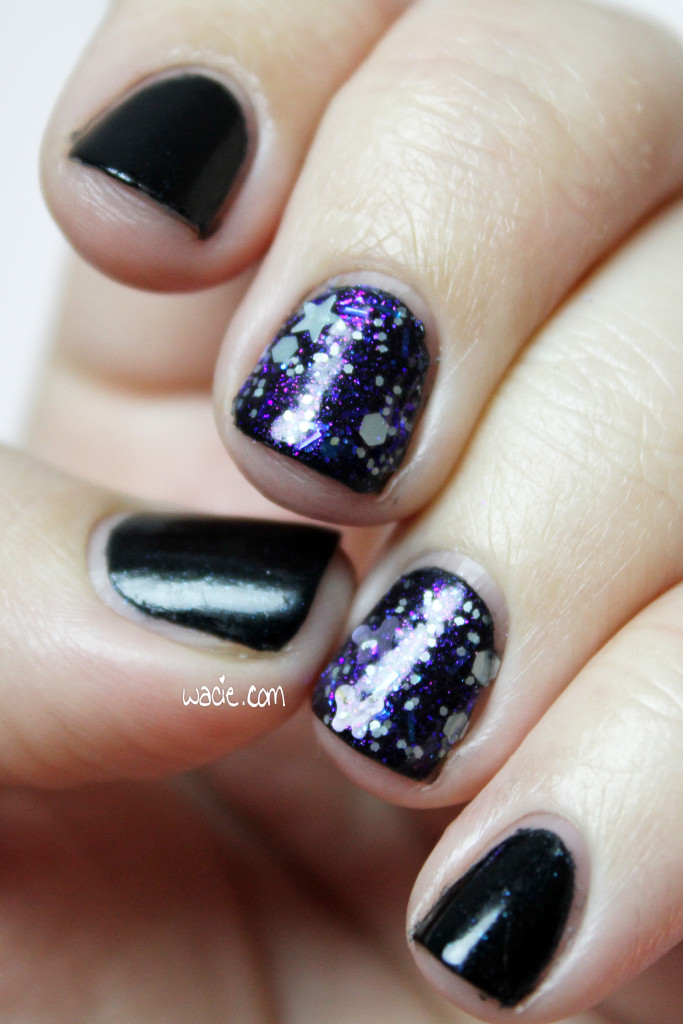 I got some sunlight photos. Even in the sun, Sea Escape still looks kind of blah. The turquoise flecks shine a little brighter, but not like it does in the bottle. Beautiful Theory looks about the same; the shimmers and iridescence pop out nicely in any lighting. I really love this mani. The dark colors and the chunky yet still delicate glitter feels really elegant.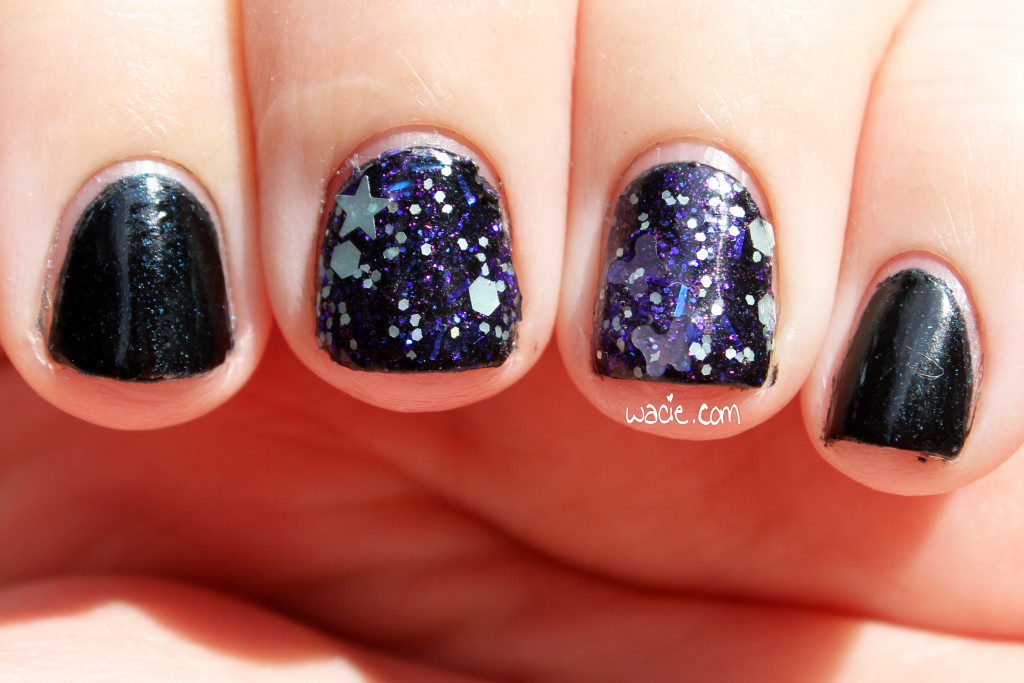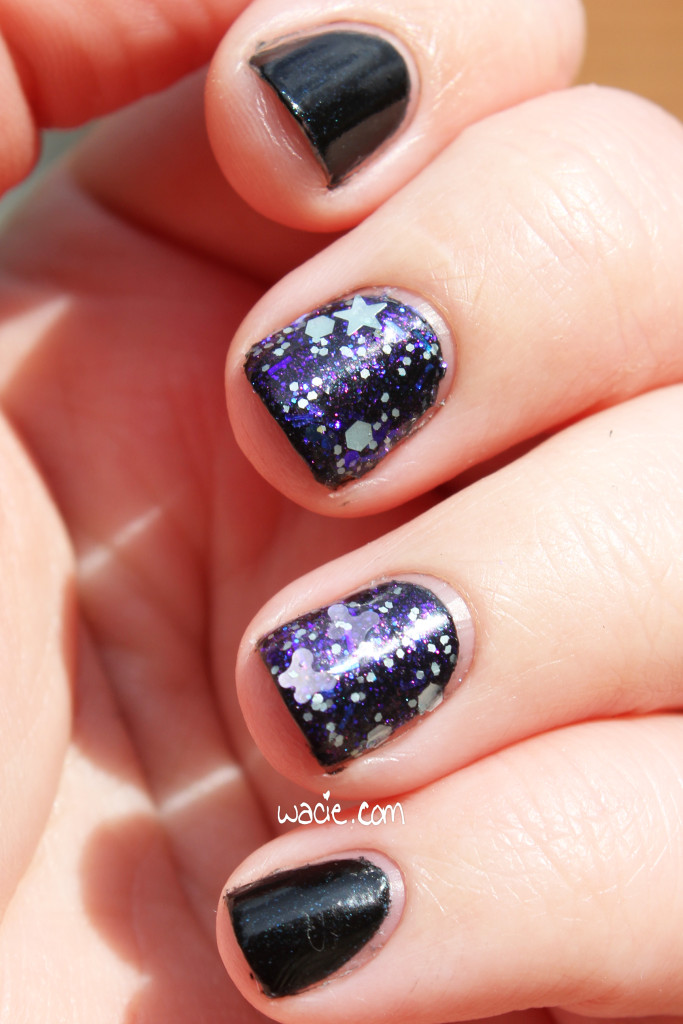 Sea Escape was in the e.l.f. Disney Villains collection we talked about a few posts ago. Sinful Colors's What's Your Name would be a more accessible dupe, I think. Kunimitsu Nail Potions are available from their etsy shop, though Beautiful Theory doesn't appear to be in stock at this time.
I bought these polishes myself.