It's Manicure Monday! Today I'm wearing Lost Soul from LA Colors, and my accent polish is L'Oreal's The Sparklicious. I have on three coats of Lost Soul, one sponged coat of The Sparklicious on my accent nails, and one coat of Seche Vite.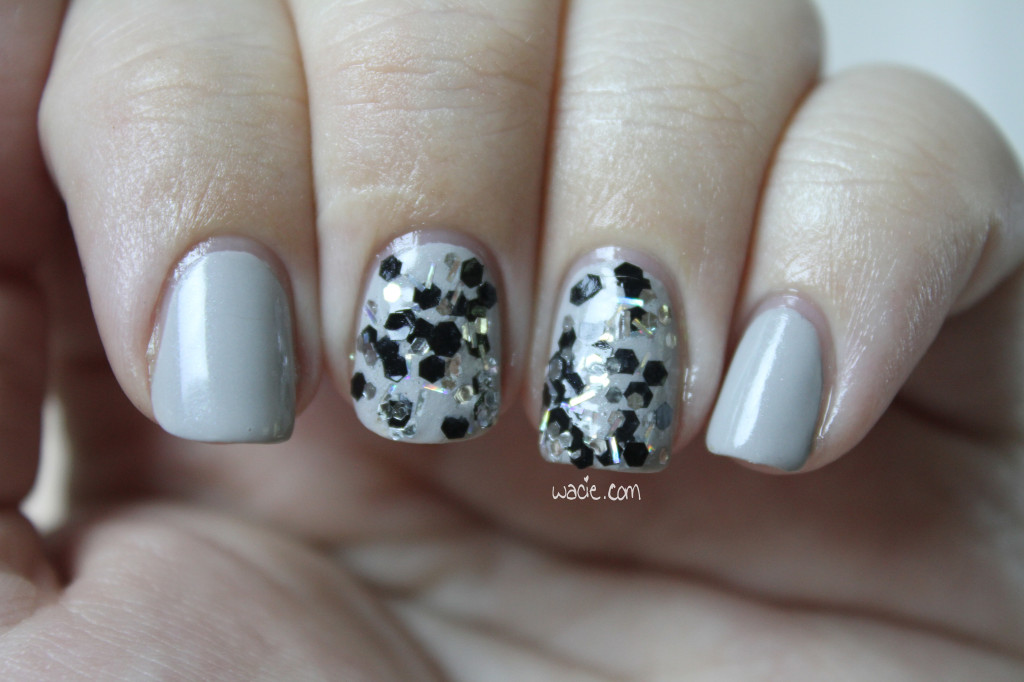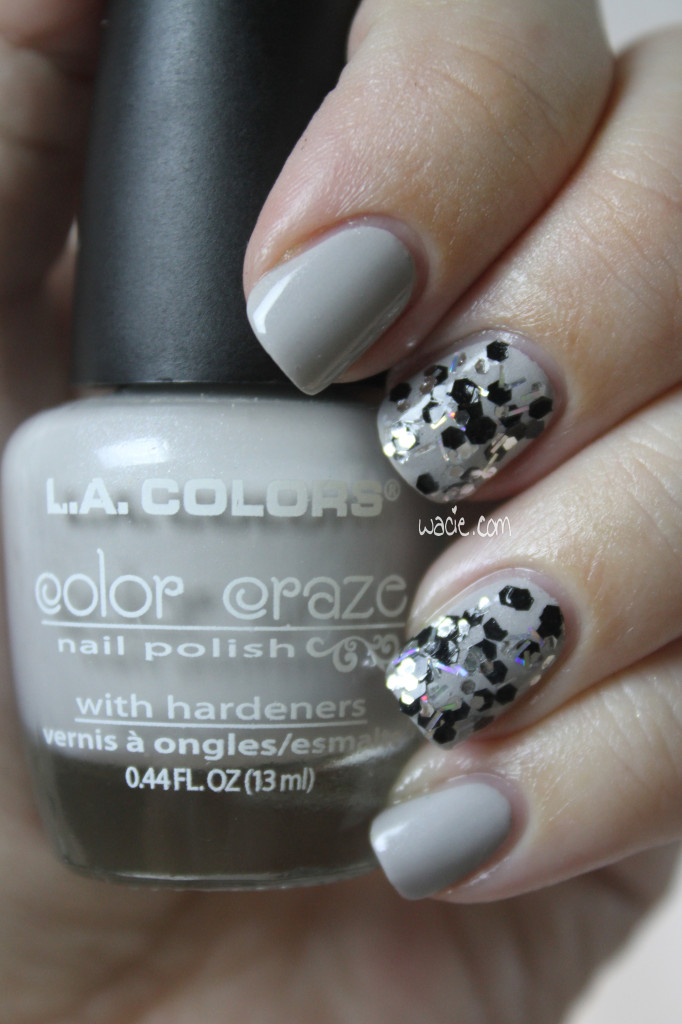 Lost Soul is a cool gray polish with a faint silver shimmer. I'm always a little afraid of these LA Colors polishes; the quality is hit or miss. I'm happy to say this one is pretty good. The consistency is thin, but even; this actually looked pretty nice at one coat. That said, I still went for three coats, because I wanted it to be very opaque to support the glitter.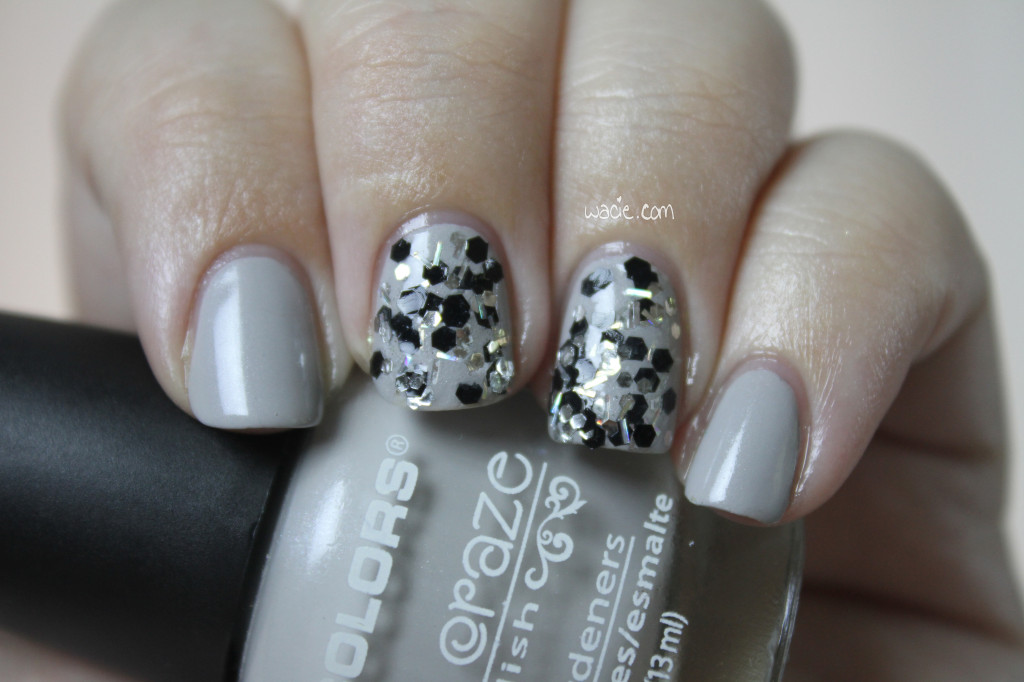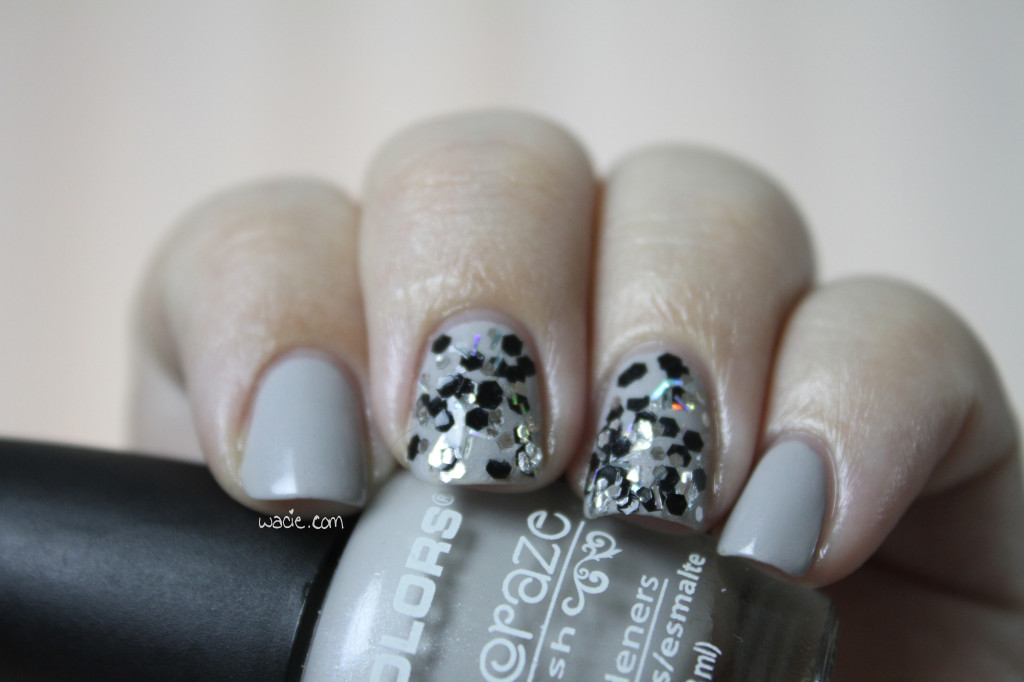 The Sparklicious is a clear glitter topper with holo silver bars with black and holo silver hexes. The glitter didn't brush on well, and left behind a lot of clear lacquer. I don't like to dab glitter on with a brush, so I brushed it onto a sponge and applied it that way. It's not very even, but that's not noticeable at first. The black and silver glitters complement the gray polish well.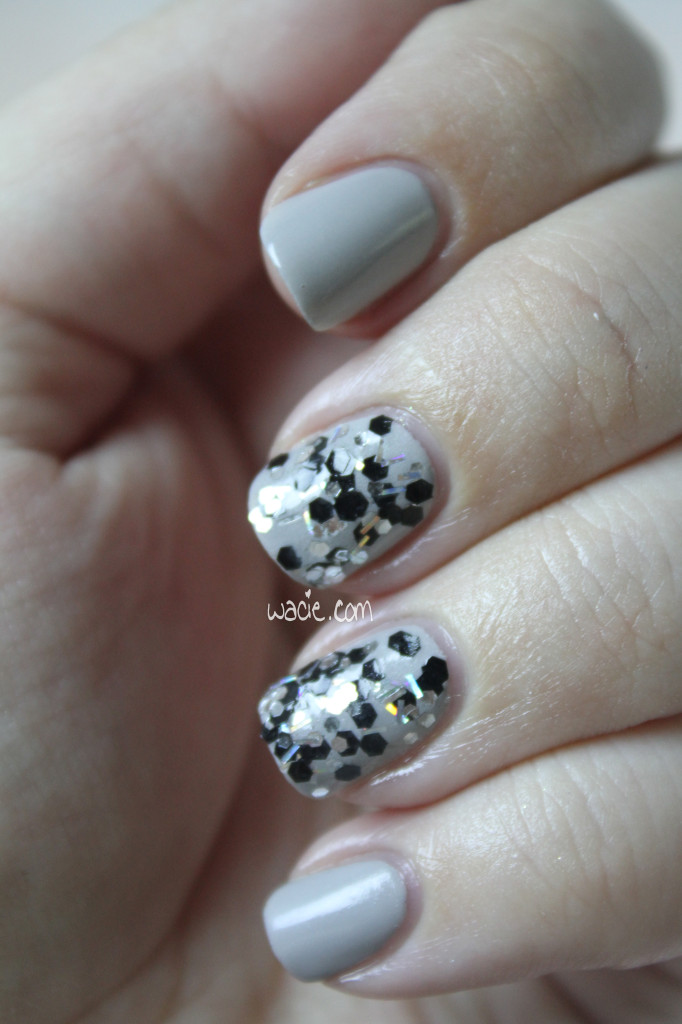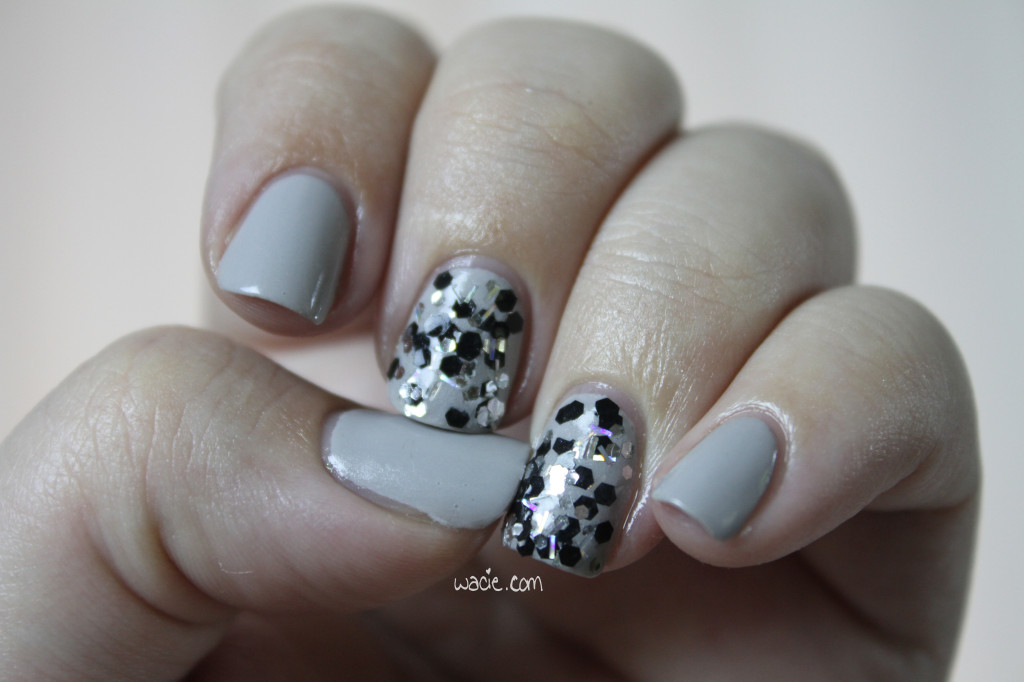 I was hoping the baby shimmer in Lost Soul would be more apparent in the sunshine; it is just barely visible, but still more visible in the sun than in the studio. Those holo glitters just blow up, though.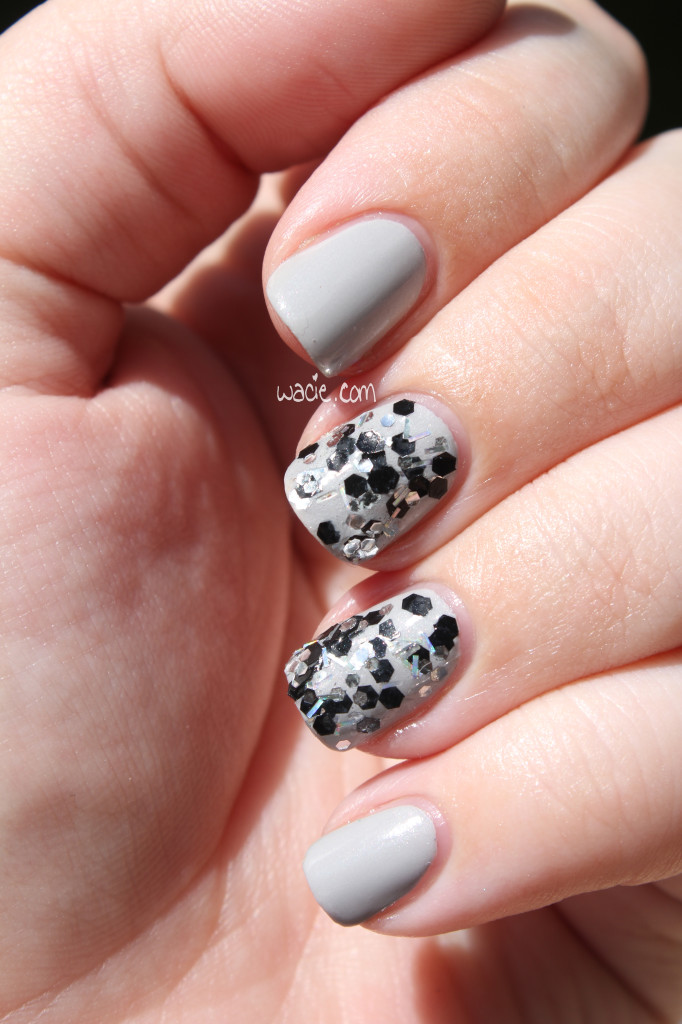 The one thing I don't like: when I apply the glitter this way, no amount of top coat can ever smooth it down. There's still a lot of texture there. I'm okay with some texture, but having it on only a couple nails is kind of annoying.