Happy Saturday! Swatch Saturday is upon us once again. I'm done swatching the 2014 Fan Favorites collection from Blue-Eyed Girl Lacquer. I've got a few one-off prototypes to try out, and then we'll get into the Far From the Sun collection from last summer. This first prototype, Summer 1.1, is a non-final version of a Far From the Sun polish. I'm wearing four coats of Summer 1.1 with one coat of Seche Vite top coat.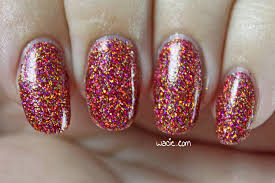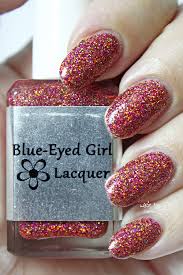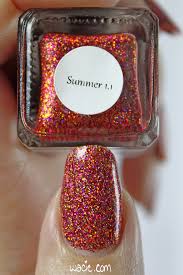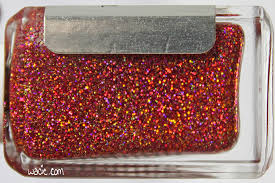 Prototype Summer 1.1 is a clear-based microglitter polish with glitters in red, orange, gold, green, pink, and violet. Application was all right; the lacquer-to-glitter distribution was fantastic, I got an even mix with each coat. This isn't a polish where you get flooded with lacquer but only with a little glitter. At three coats, I didn't have the full coverage I wanted; there were still some small holes through which I could see my bare nail. It dries quickly and with a textured glitter finish. I used top coat for smoothness and extra shine.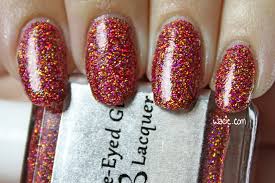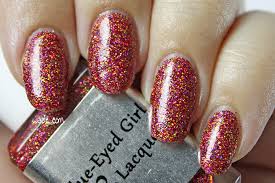 Summer 1.1 is a fantastic polish. There's just so much color in it. All of the different glitters complement each other well, and the many colors add dimension. In the sun, this is especially obvious; it's almost difficult to look at, there's so much sparkle. I don't know if you've ever moved a ring or something with a gemstone in it to watch all the facets glint in the light, but this polish has that effect. This is definitely one that dances in the light when you move your fingers. I love it.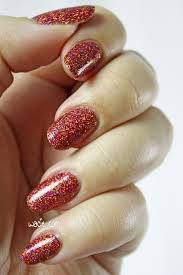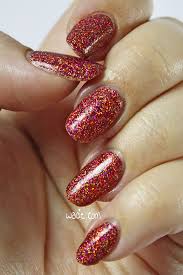 Prototype Summer 1.1 is not available, but as of this writing, there's one bottle of Sail Her Don't Sink Her, a very similar polish, left in the Blue-Eyed Girl Lacquer shop.
I bought this polish myself.