Happy Sunday! I'm so excited to bring you this Sunday's swatch. I bought this polish ages ago and I'm just getting to try it out. I've been looking forward to it for so long! This is Lucky Goldfish from Kunimitsu; I'm wearing four coats with one coat of Seche Vite top coat.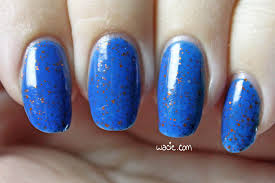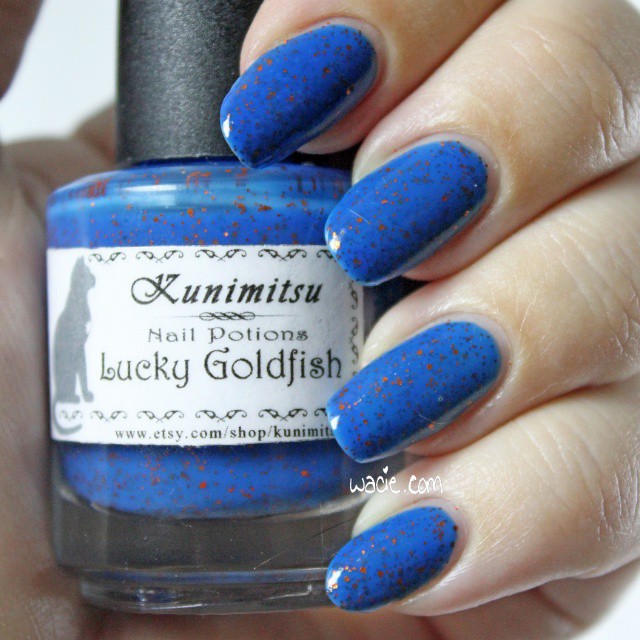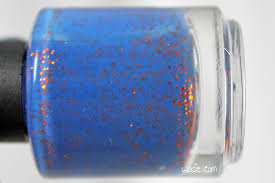 Lucky Goldfish is a royal blue jelly with metallic orange glitters. Application was easy; as a jelly, the first coat was expectedly thin, but coverage built with added layers. The product consistency is good; the lacquer is just the right thickness and distributes the glitter well. The jelly is thin enough to show the glitter from previous layers, giving it a proper jelly-sandwich look. Drying times were good, and the polish dries with a glossy finish and smooth touch. I used top coat for extra shine and to bring out the shine from the glitters.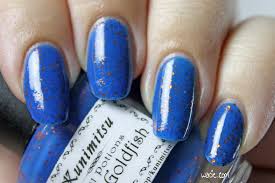 When I saw this polish had orange glitter in a blue base, I knew I had to have it. You may know that I'm a huge fan of complementary colors, and when I saw two in one bottle, I fell in love. The colors are bright and gorgeous; the blue absolutely glows, and that's thanks in part to the orange glitters. This is also why the orange glitter stands out so strongly. Both parts work together to create a fun and colorful look.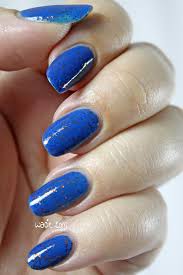 Lucky Goldfish and other Kunimitsu polishes are available from Kunimitsu's etsy shop.
I bought this polish myself.