Welcome back, reader! It's been a long time since I got to wear a Liquid Sand polish; I'd forgotten how fun and pretty they are! This is Jinx; I'm wearing three coats without top coat.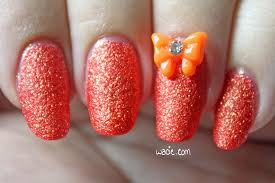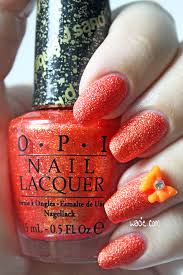 Jinx is an orange-coral polish with tons of gold shimmer, and of course, a textured finish. The application with these is always tricky for me; The first coat goes on cleanly, and then with continued use, the brush that's full of glitter and polish fans out wider than my nail and it makes a mess. At least the glitter is fine and cleanup is easy.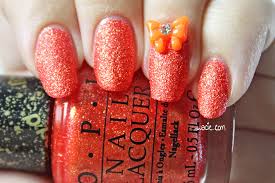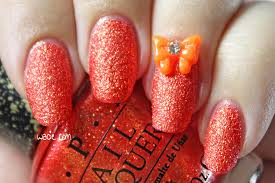 As you may remember, Jinx was part of the Bond Girls collection from 2013. I remember I really struggled with this collection; I'm not a fan of the 007 films — I've never actually seen one, in fact — so I felt a little weird about buying them. Eventually, I justified by telling myself it's not the inspiration that matters, but the polishes themselves. This led to the dilemma of which one I was going to get, and whether I could justify spending my grocery money on the whole collection. I ended up finding an Amazon seller selling the whole collection for about $35.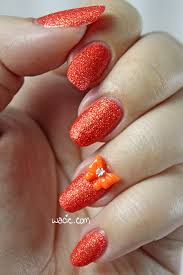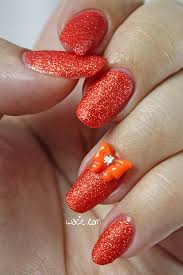 This is one of the best Liquid Sand polishes I've used yet. A lot of them seem to lean hard to either visible texture or tons of glitter, and this one lands right in the middle. It's obviously textured, but it's not the main focus of the polish. The glitter and shimmers are there, but they don't take over the look, either. It's perfectly, beautifully balanced.
Jinx and the other Bond Girl polishes seem to be discontinued by OPI, but are probably still available in shops and online. My bow charm is from Claire's.
I bought this polish myself.