Welcome to another Swatch Sunday! I'm really excited to bring you this post. I love department store polish because it's so luxurious and overpriced; it really makes me feel like the fancy lady I've always wanted to be. My selection this week is Lancôme's Etincelle D'argent; I'm wearing three coats with one coat of Seche Vite top coat.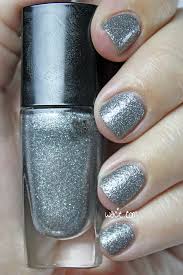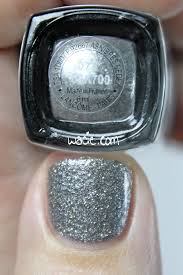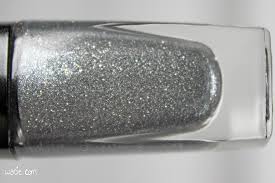 Etincelle D'argent — or Silver Sparkle — is a dark silver metallic microglitter polish. In direct light, a purple-green shimmer is discernable. I can't tell if the base is clear or gray, because the glitter is so dense. It applies a bit like a Liquid Sand or other texture polish; the glitter is dense enough that it's easy to get a clean cuticle line, and very little got on my skin or cuticles. It dries quickly and with a textured glitter finish. I added top coat for smoothness, but the texture is still palpable through one coat.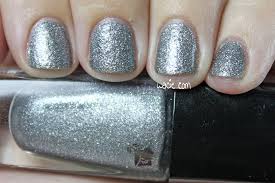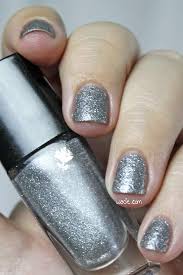 I really love wearing this. For a monochrome microglitter, it has a lot of dimension. The glitter is metallic and catches a ton of light. It's a gorgeous polish for sure. Confession, though: this particular bottle cost me $15, and though I do acknowledge that this is a lot of money for 6ml of polish, I don't feel bad about it at all. This is why it's so fun for me to wear. Yeah, it's frivolous. Yeah, I probably could have gotten a similar polish for a fraction of the price. Nah, I don't feel bad about it in the slightest.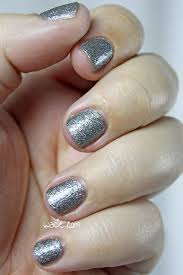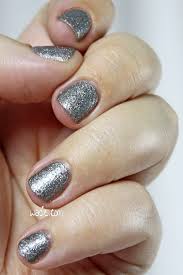 Etincelle D'argent was actually a holiday limited edition and isn't sold anymore. Other Lancôme polishes are sold in department stores. I got mine at Belk.
I bought this polish myself.