Happy Saturday, reader! I have another fun Blue-Eyed Girl Lacquer prototype to show you. This is FOJ 1.0; I'm wearing three coats with one coat of Seche Vite top coat.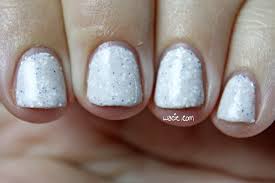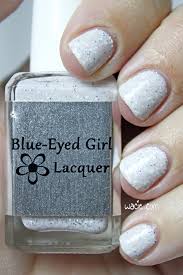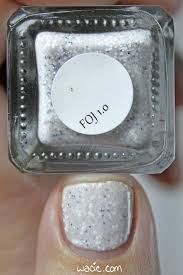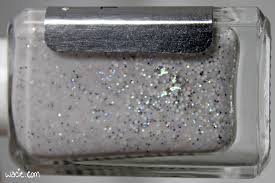 FOJ 1.0 is a white crelly polish with glitters in white, blue, and holographic silver, as well as some fine red glitters throughout. Application was easy; the crelly went on evenly and the glitters spread well. Drying times were good. It dried evenly and with a glossy finish. I still used top coat for extra shine and smoothness.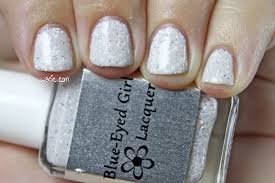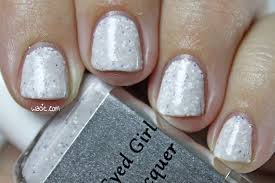 I like this polish, even though it's not terribly exciting. The white glitters blend into the crelly pretty well, avoiding detection. The same is true for the holographic glitters; they're pretty when they're not too obscured. The blues and the tiny reds stand out pretty well and add a small touch of color. As it said, it's nothing groundbreaking, but it's still pretty fun to wear.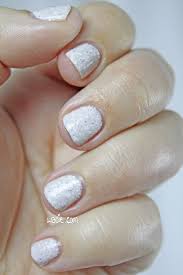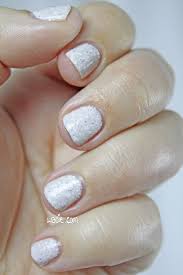 FOJ 1.0 was a one-off prototype and is not for sale. Other Blue-Eyed Girl Lacquer polishes are available in their shop.
I bought this polish myself.