Happy Monday! I'm excited and nervous to show you today's manicure. It didn't turn out quite the way I envisioned, mainly because I expected to have longer nails when it was time for it. However, I get to tell you about a brand new Wacie Nail Co. polish, and that's cool! For this manicure, I'm wearing Revlon's Heavenly between layers of Wacie Nail Company's Whitewash, topped with Seche Vite top coat and Hard Candy's Matte-ly in Love matte coat.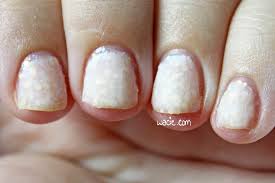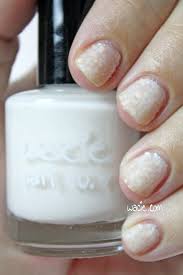 Heavenly is one of my favorite glitters, and if you've been reading for a while, you've seen it on the blog like five times. It's just the right topper for when you want a little iridescent sparkle. It looks great all over or as a gradient, and its appearance changes over different colored polishes. It's truly a versatile and beautiful polish.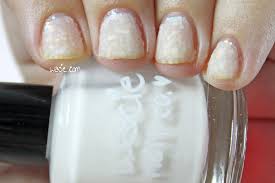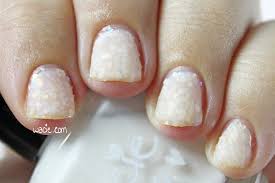 I made Whitewash because I wanted a white jelly polish. I actually made this quite some time ago as a franken, long before I'd even really started Wacie Nail Company. I checked a lot of etsy stores and didn't see any, so I just made one for myself. Today is the first time I've used it. It's still on the creamy side, and maybe it's just not possible to have a true white jelly, but I quite like the way it layers over glitter. I hope to have proper swatches of it alone soon.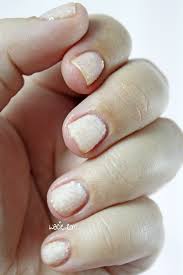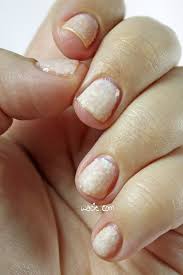 Heavenly and Whitewash, along with the matte top coat, create a look that's soft and opalescent. I really love the look, but I wish some things were different. Maybe I should have used an opaque white base. I used three coats of Heavenly to ensure I had a good glitter cover, but it's still very translucent; I can see where my nails are still stained from a lime green polish I wore a few weeks ago. I wish my nails weren't so short, because the whiteness and the shortness make my hands look grubby. It's still a cool look, but today I don't feel like it suits me.
Revlon is sold in stores nationwide. Whitewash will be available soon from the Wacie Nail Company etsy shop.
I bought these polishes myself.