My Manicure Monday post this week is accidentally romantic! I'd paired these two polishes together because I just liked the way they looked. Then it turned out their names were funny together. Then it just happened to be the Monday before Valentine's Day! I actually really hate Valentine's Day, but I never turn down an excuse to dress up and be pretty. I'm wearing three coats of OPI's Sprung, one brushed coat of Blue-Eyed Girl Lacquer's Idealistic Future, and one coat of Digital Nails's Ain't Nobody Got Time for That top coat.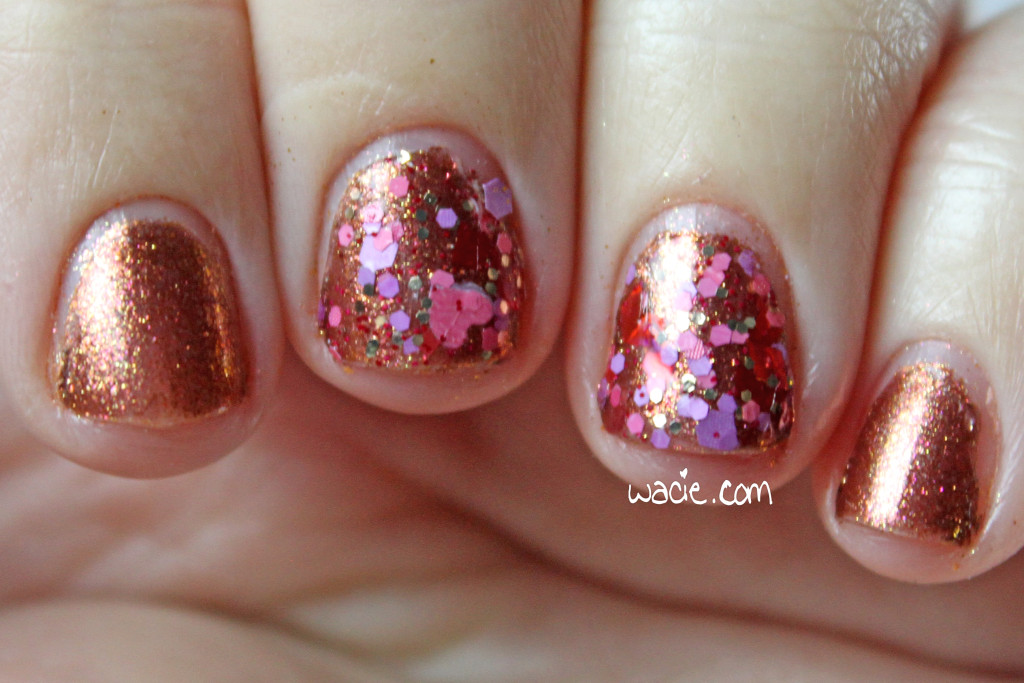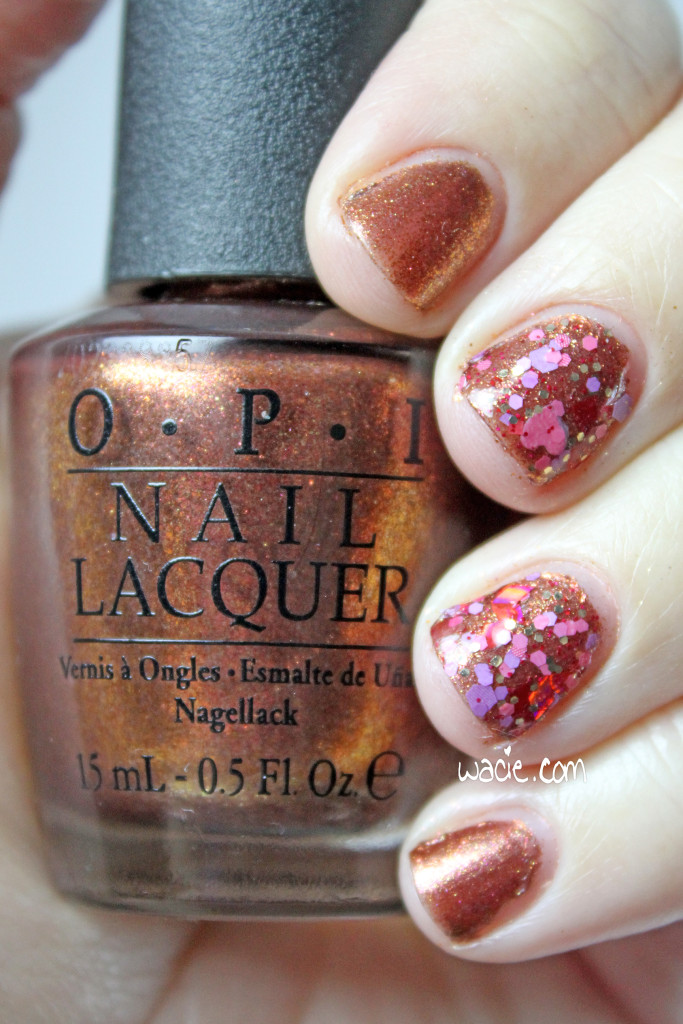 Sprung is a lovely metallic copper with gold and cinnamon shimmers. It's very shiny and reflective; if you look at the photo where I'm holding the bottle, you can see the reflection of my fingers on the polish. How crazy is that? I'm not sure I've ever used a polish that metallic. I didn't notice it until I put it on. I almost feel a little bad about covering up all that shimmer with glitter, but it shines right through it. It's awesome.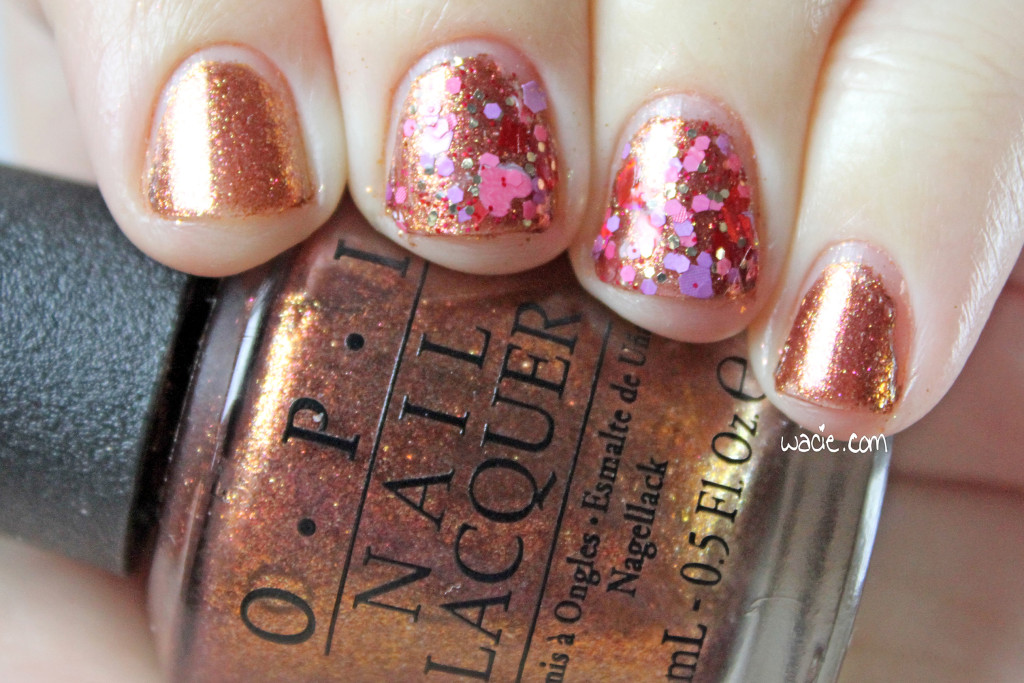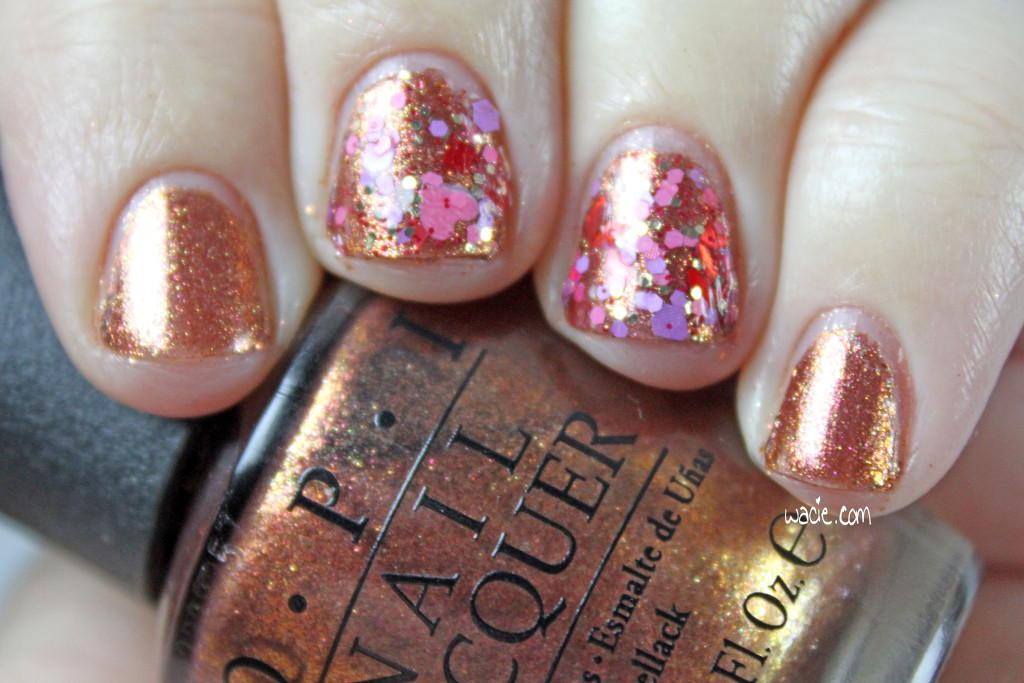 I used these two polishes together because I felt like Idealistic Future was the only glitter topper I had that could stand up to Sprung. Sprung has so much going on in it; there's so much shimmer and color that any glitter I chose either competed with it or demanded too much attention. This was the only glitter that coexisted with it.Even though this look is perfect for the Valentine's Day weekend, I'm probably not going to wear it that long. I have some super-awesome swatches lined up.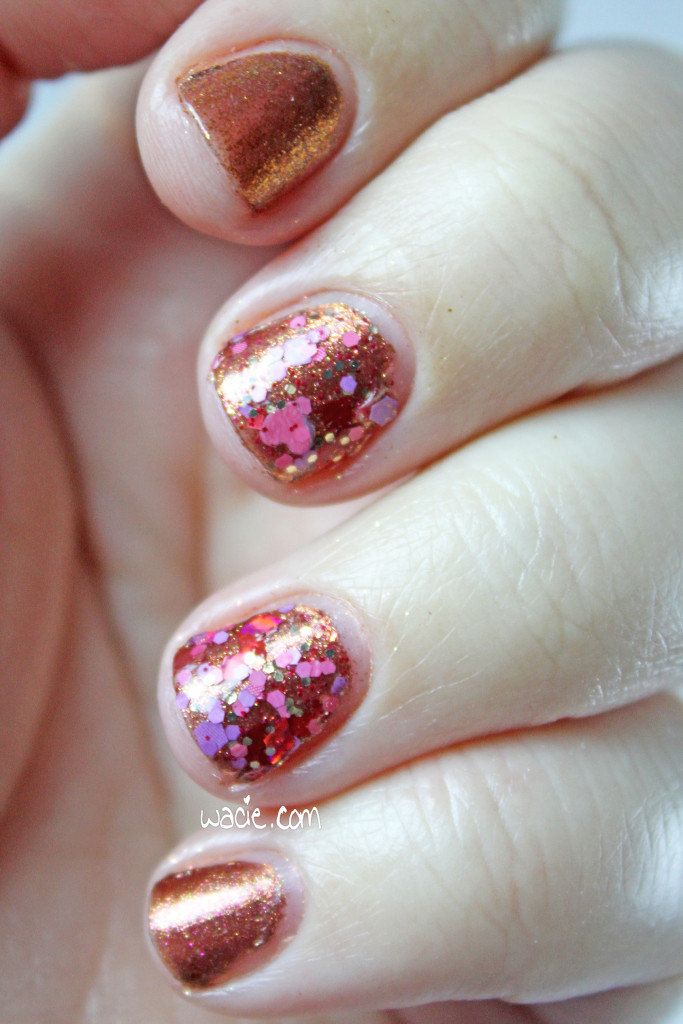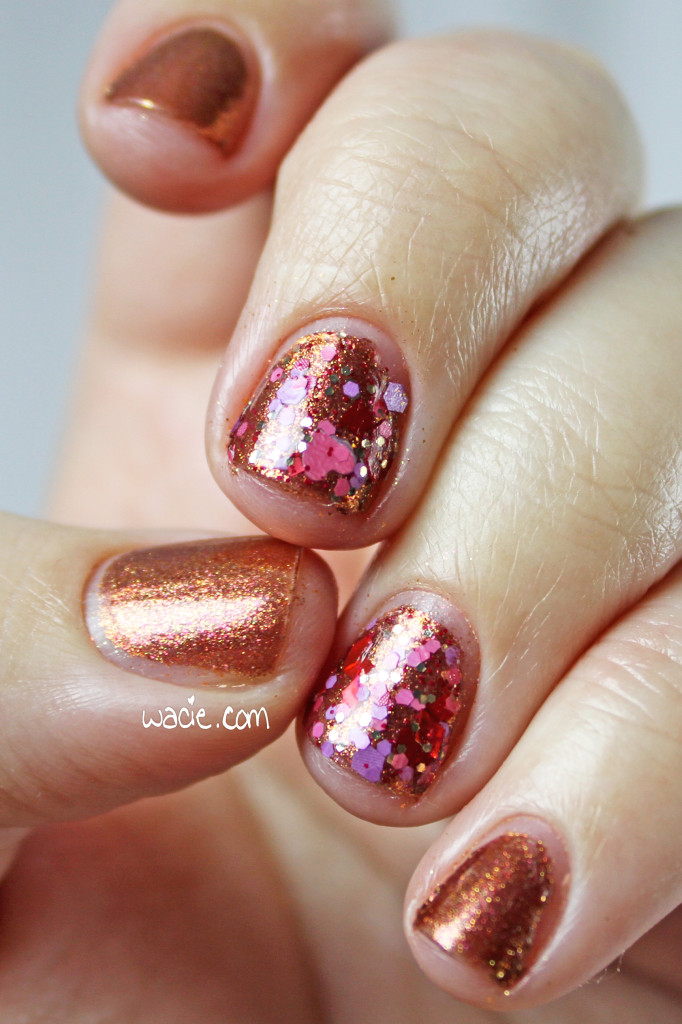 Sprung is discontinued by OPI, but it looks like a few are still available online. I get my other OPI polishes at Ulta. Idealistic Future has been discontinued by Blue-Eyed Girl Lacquer, but you can purchase other BEGLs from their shop.
I bought these polishes myself.