Today might be Valentine's Day, but I'm looking ahead to St. Patrick's Day, because beer is better than love and candy. Blue-Eyed Girl Lacquer's BEGL Go Bragh was a limited edition polish released last year to celebrate the holiday and the Irish in all of us. I'm wearing three coats of BEGL Go Bragh with one coat of Digital Nails's Ain't Nobody Got Time for That top coat. Also, these photos were taken last week before I broke one and had to cut down to nubs, hence the wild difference in nail lengths.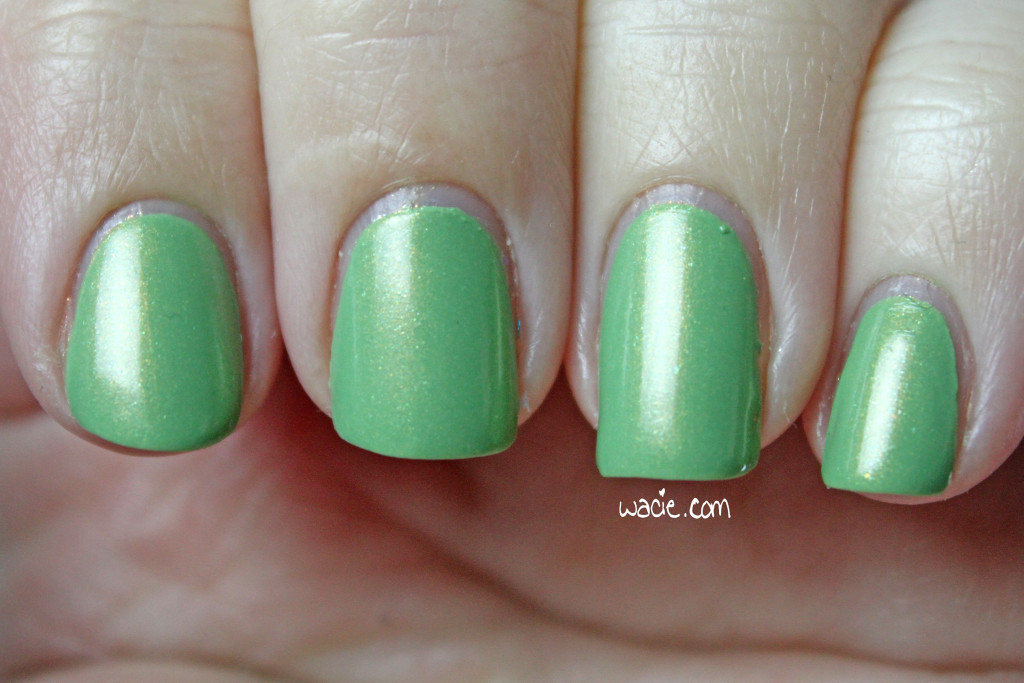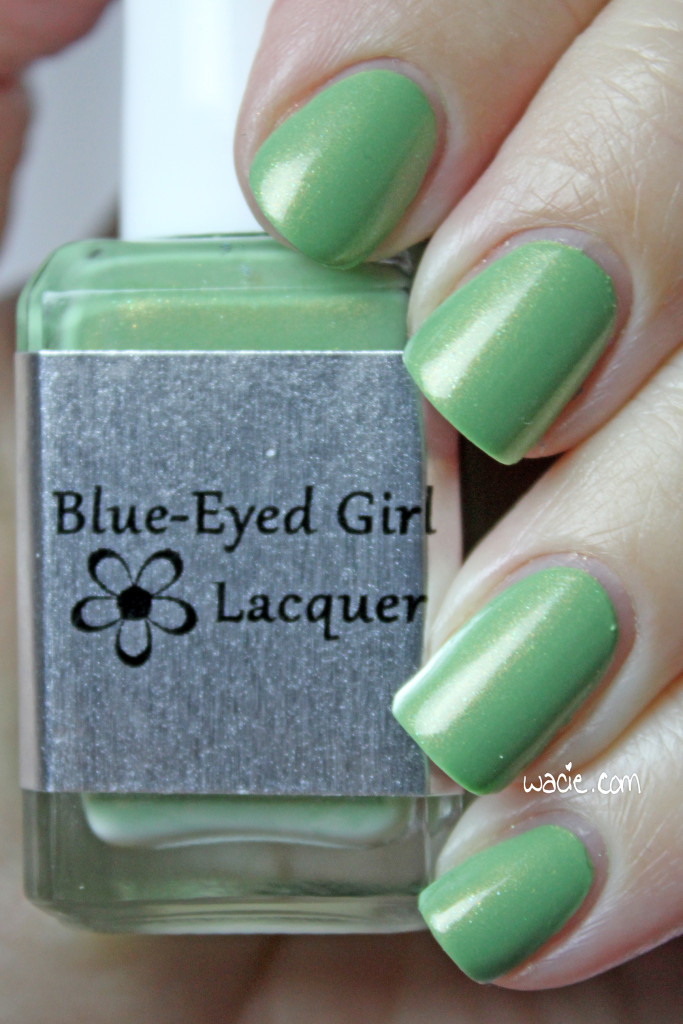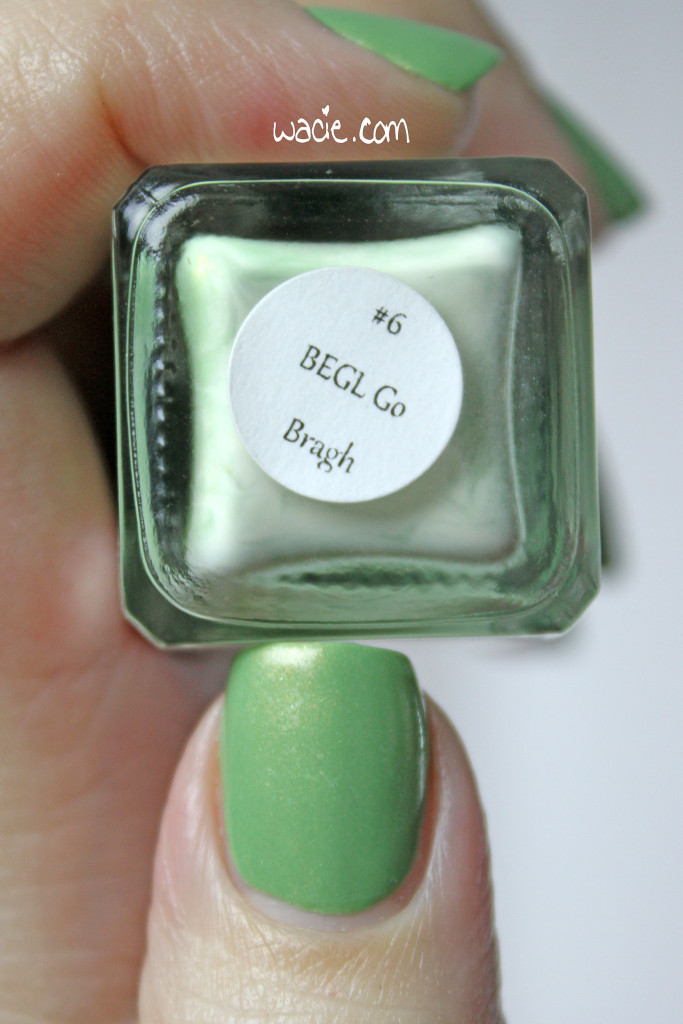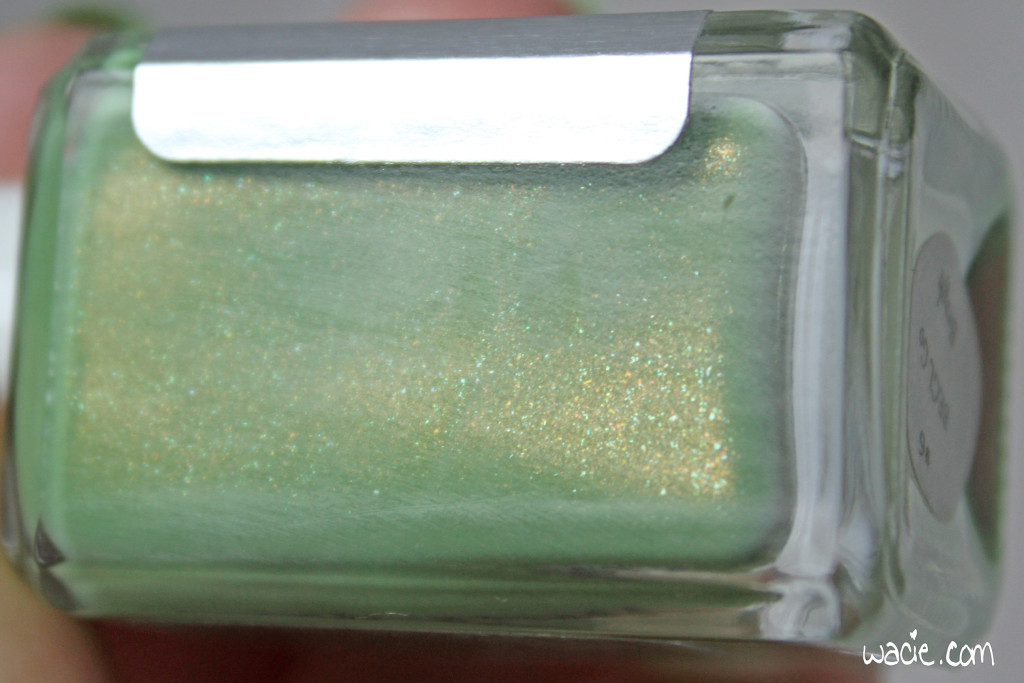 BEGL Go Bragh is a bright green polish with orange shimmer. I put on three coats, but I got great opacity in just one. Drying times were good, and the polish dries to a satin finish. Applying a top coat brightens and intensifies the shimmer. The consistency was perfect; it was just the right thickness to deliver smooth and strong color in one go. There was some separation, hence the white settling on the bottom of the bottle, but it doesn't seem to affect the color much, if at all. Overall, this polish is a dream to apply and use.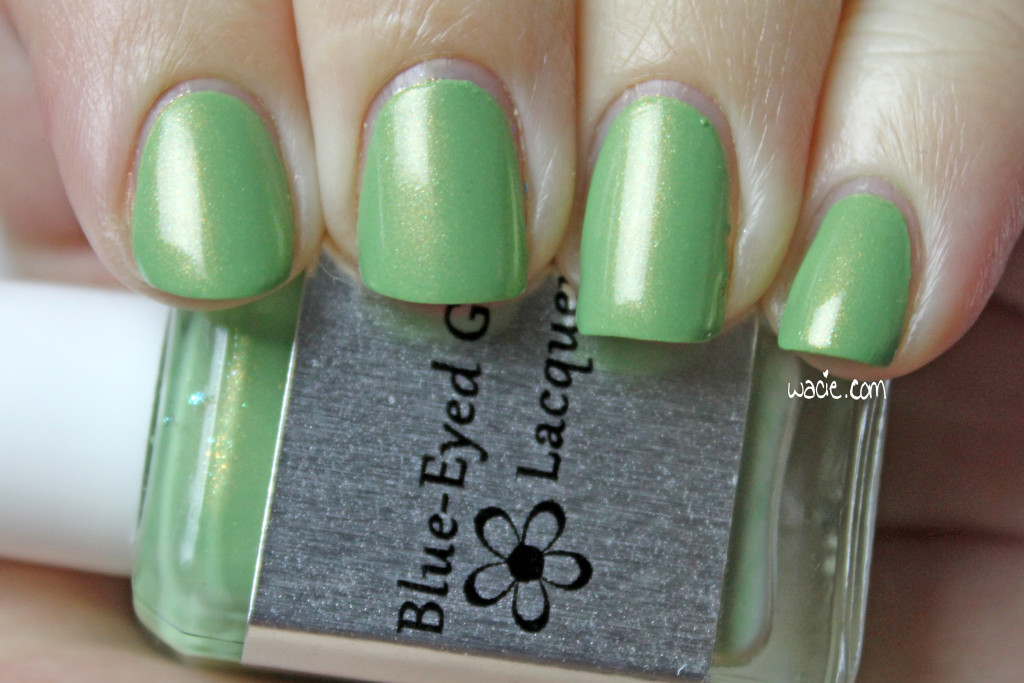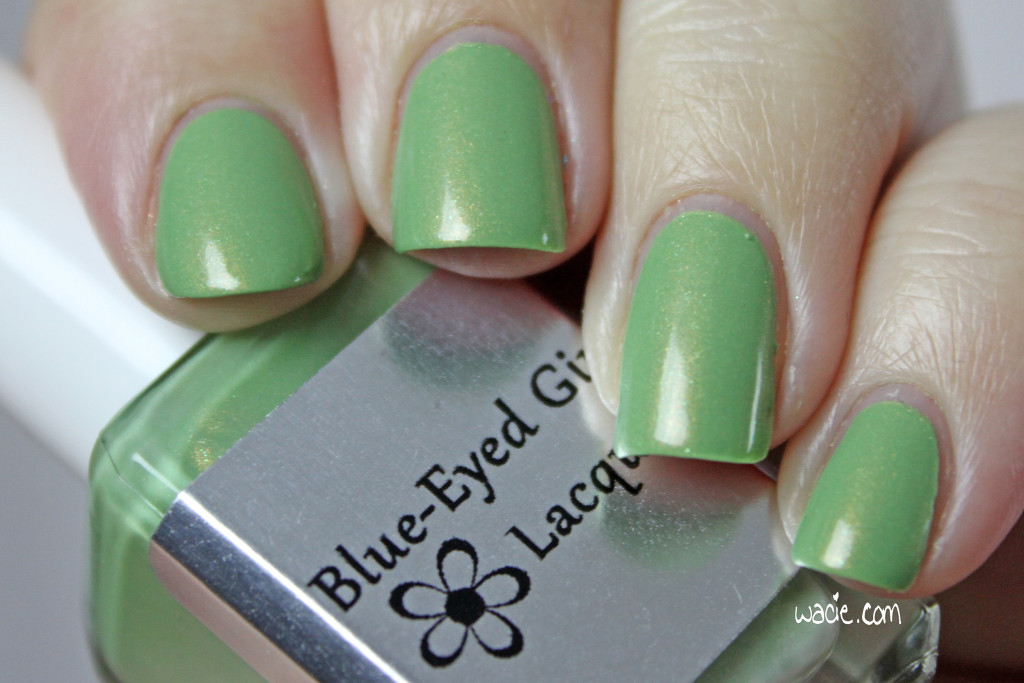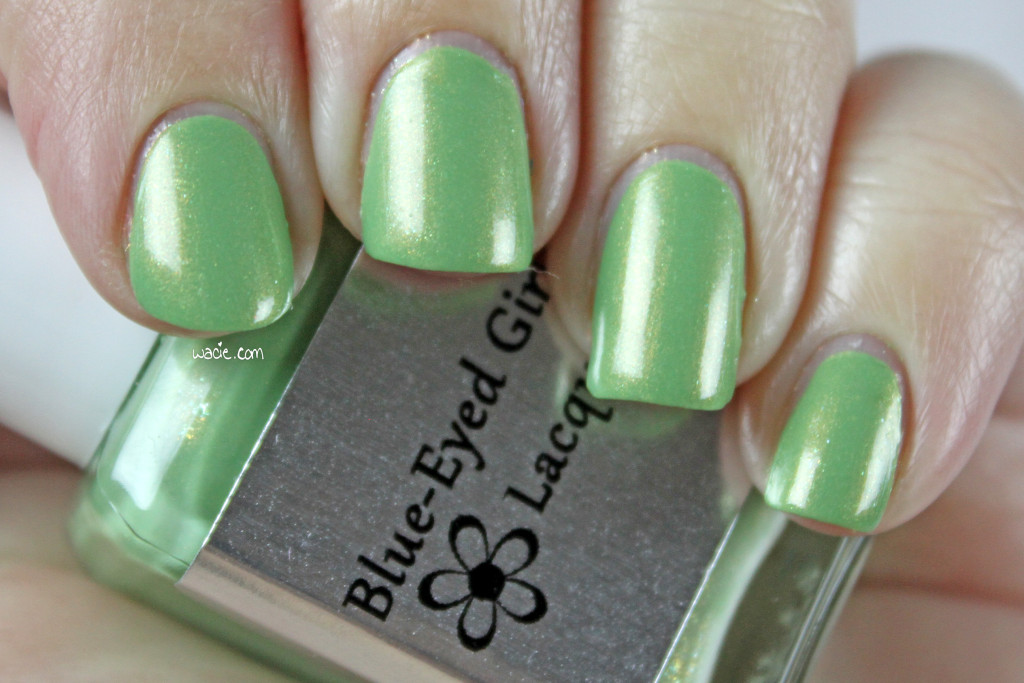 It's fun to wear, too! I really love how the green and orange play off of each other. The shimmer is really subtle, too; it tends to pop out only when the light hits it. The green itself is already a bright pop of color; the orange shimmer is a colorful bonus. I feel like this makes the polish pretty versatile for a holiday polish. That's my favorite thing about BEGL holiday polishes; I'm not sure I would have pinned it as a St. Paddy's-themed polish if I didn't already know it was one.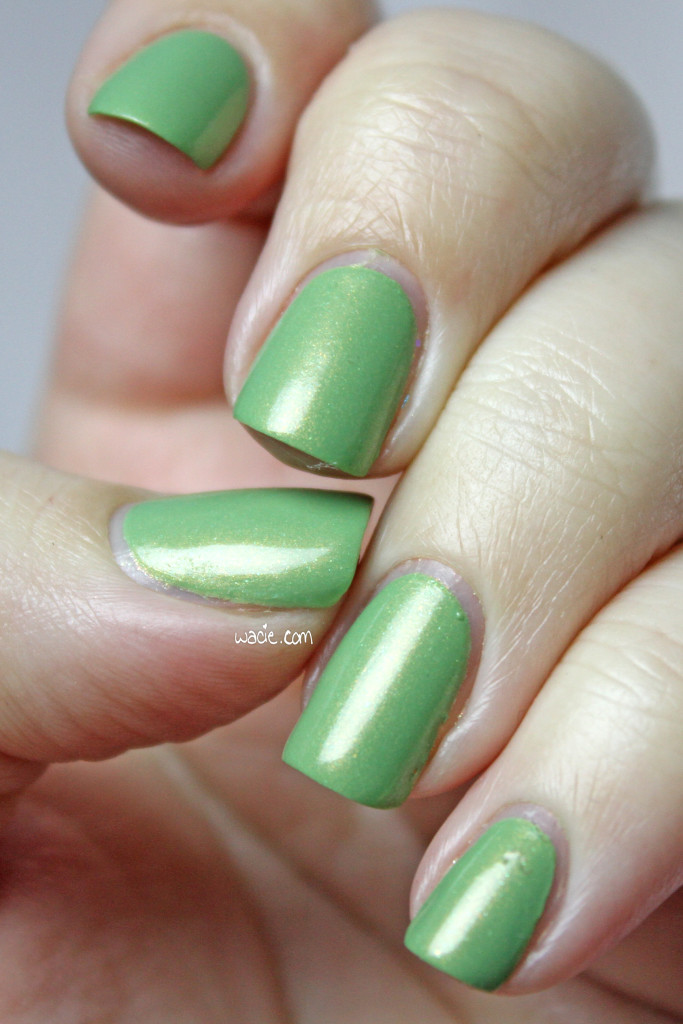 As this polish was a limited edition from a year ago, it's no longer for sale. However, you can find other BEGL polishes in their shop.
I bought this polish myself.