Hello, reader! For Swatch Sunday this week, we're going to look at Pitaraq by Elevation Polish. I'm wearing one coat of Pitaraq over two coats each of Maybelline's Poolside, OPI's OPI… Eurso Euro, and Marc Jacobs's Midnight in Paris with one coat of Digital Nails's Ain't Nobody Got Time for That top coat.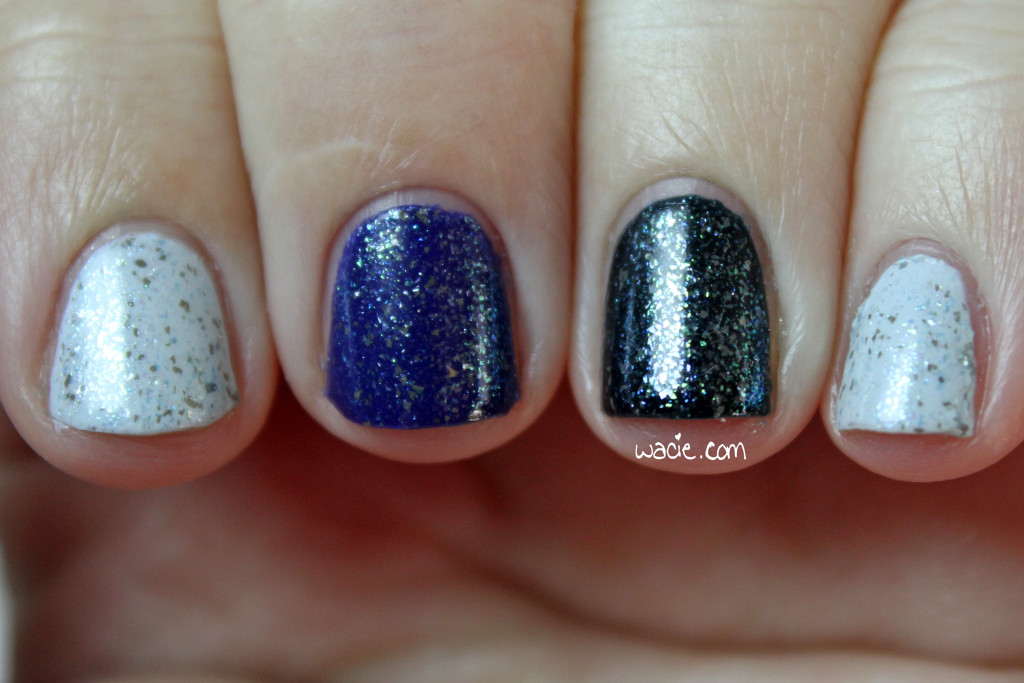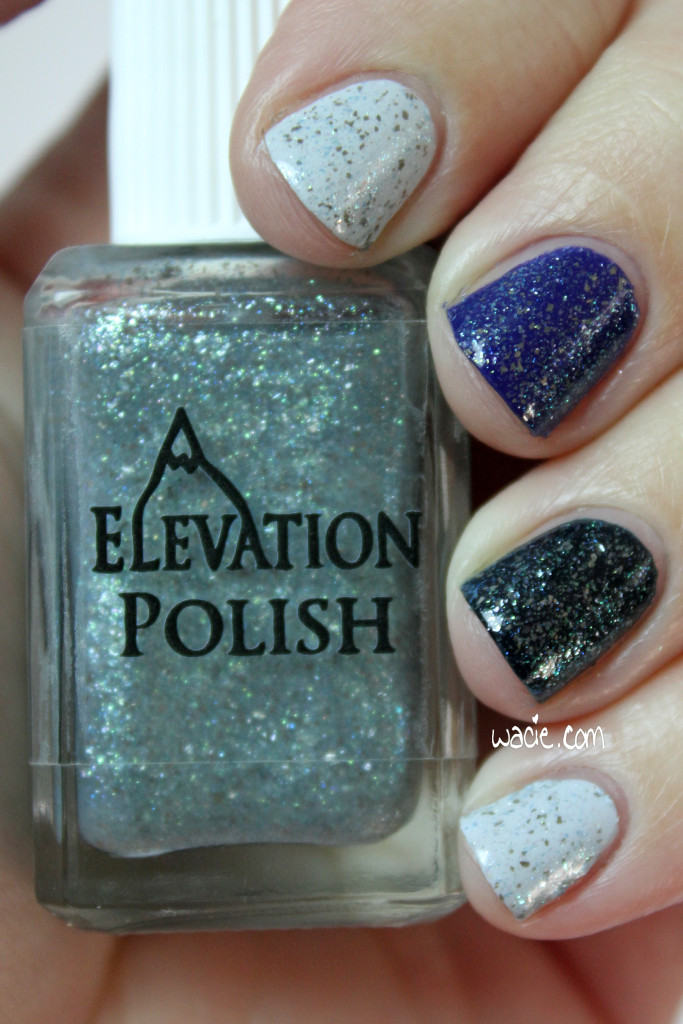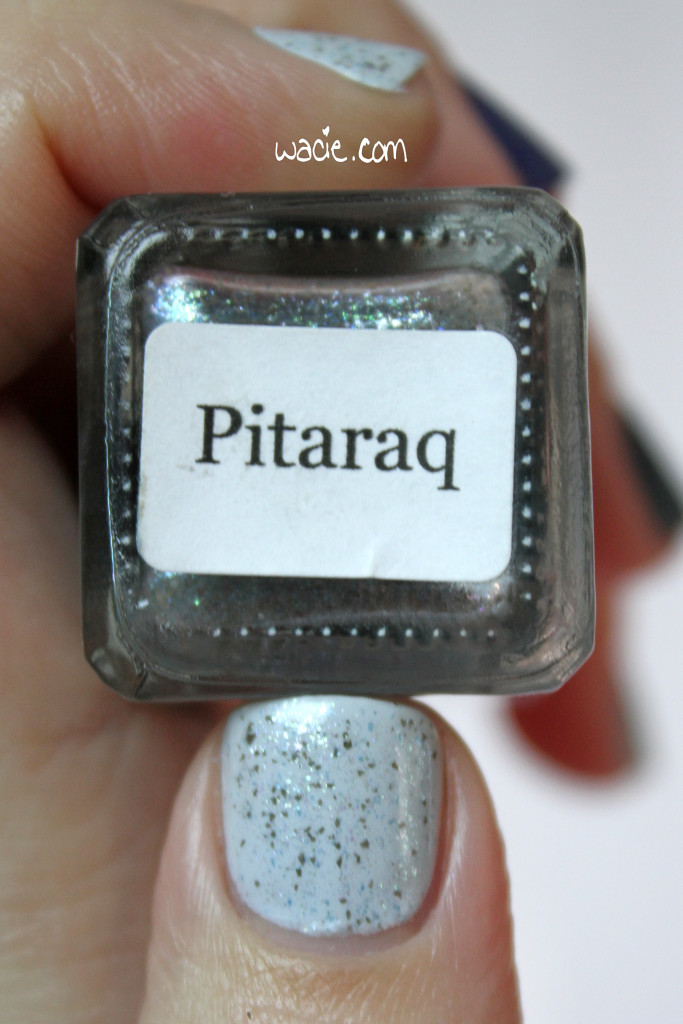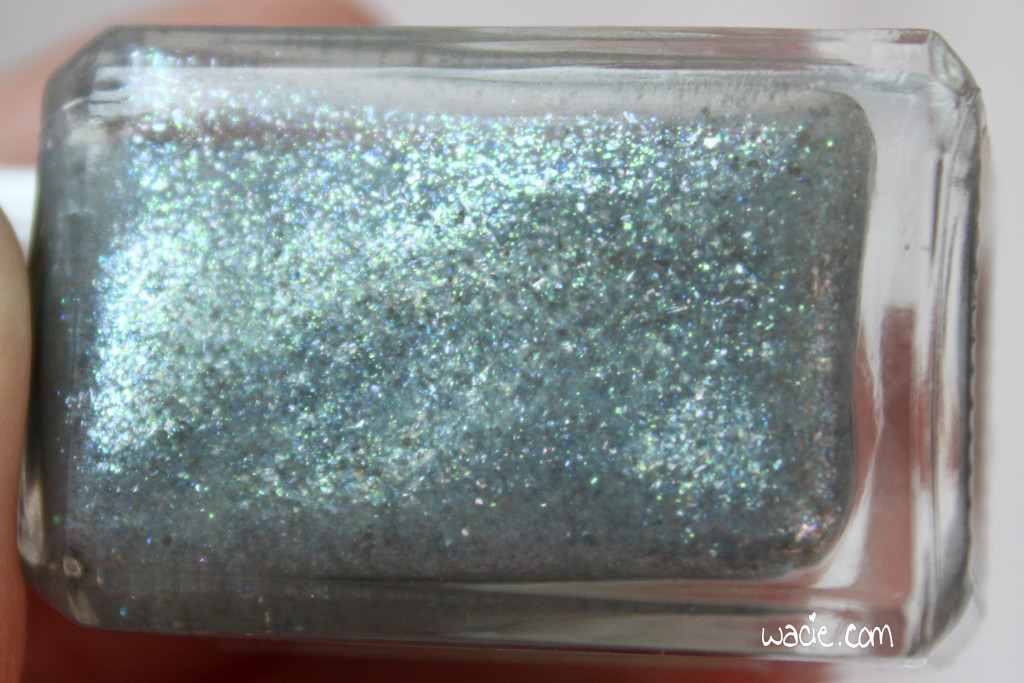 Pitaraq is described by Elevation Polish as a shimmer topper; it consists of a clear base packed with blue, silver, and white flakies and blue shimmers. This topper is very easy to apply; one brushed coat is enough to cover the nail in wintry shimmer. The consistency is perfect; it's not thick or goopy like toppers sometimes are. Drying times were good; I didn't notice any excessive or prolonged periods of wetness or stickiness. It's really easy to put on and use.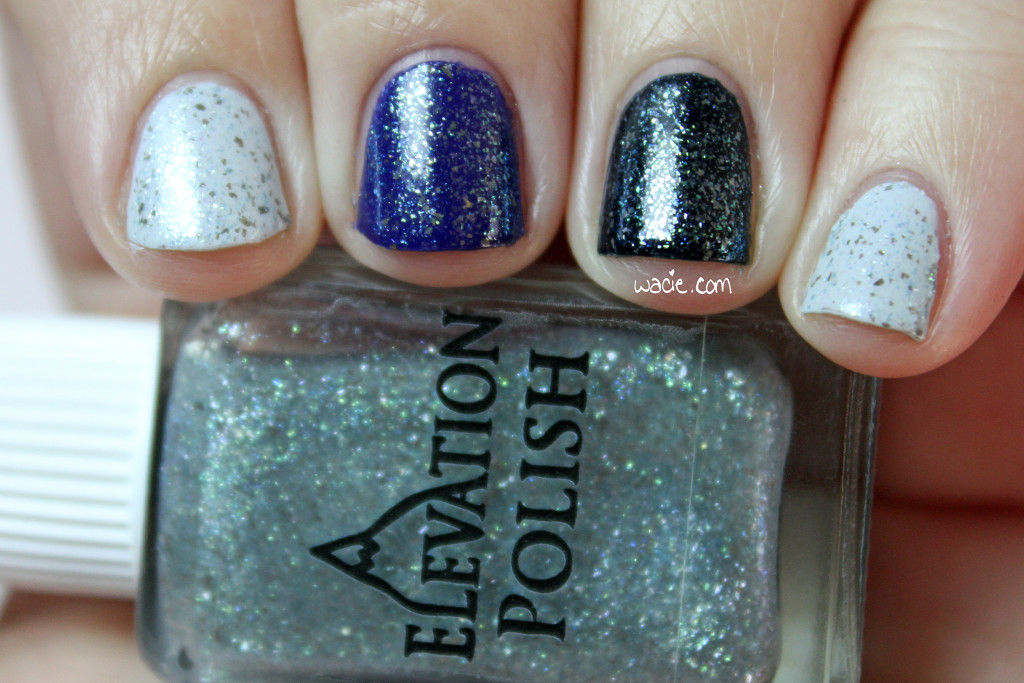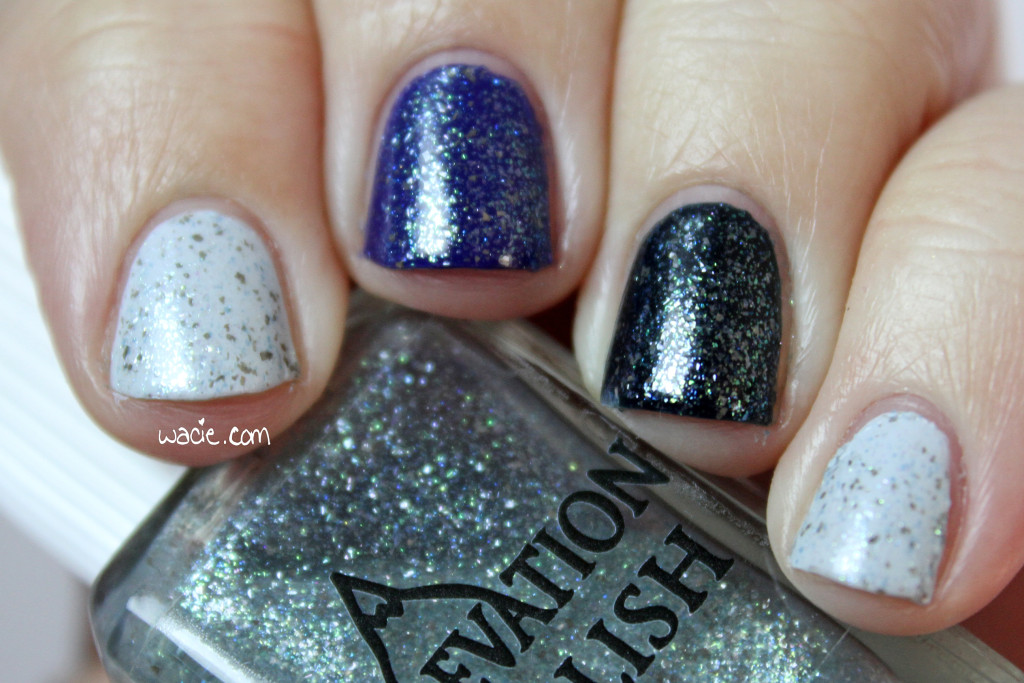 Inspired by the icy winds of Greenland, Pitaraq evokes, to me, the fierceness and cruelty of nature, as well as inclement weather and extreme conditions. It's like an ice storm in a bottle. The cremes I used for undies were completely transformed; they are now shimmery, metallic, artcic versions of themselves. This is such a fun topper; even though it looks tame and demure in the bottle, but it really packs a punch.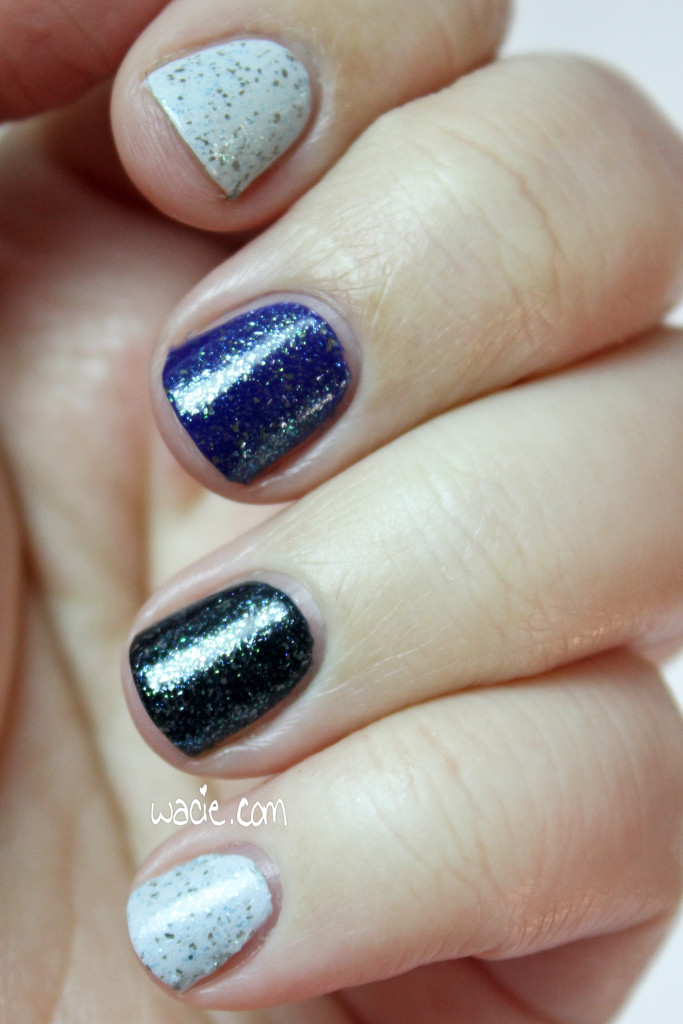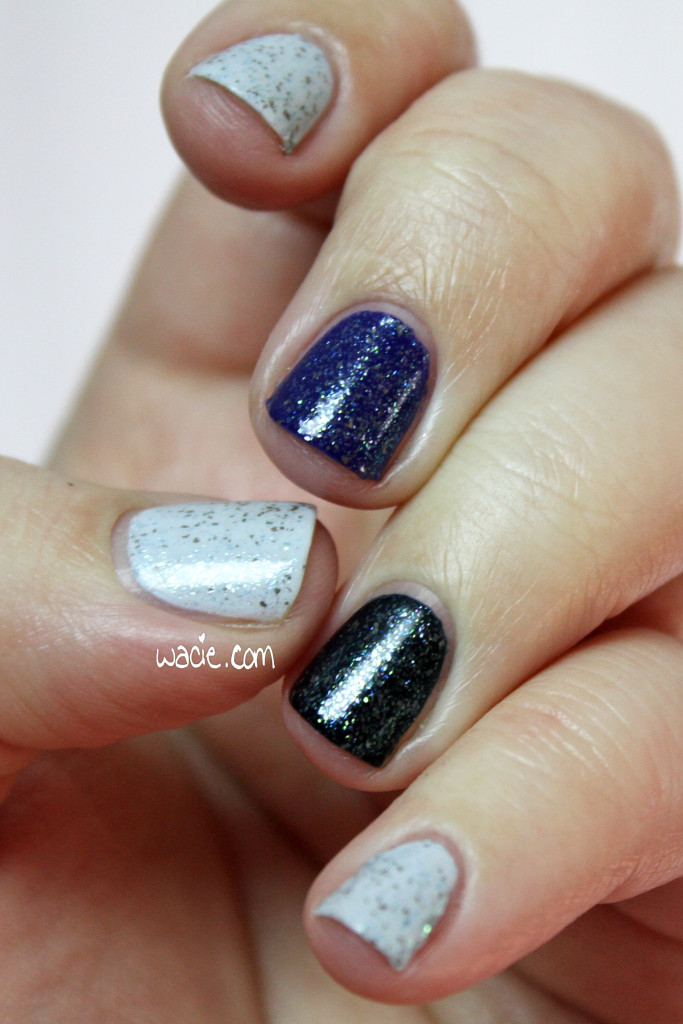 Because spring is coming, we're getting more sunshine, and so I'm able to start taking outdoor photos again. Look at this in the sunshine! It's crazy. Every flakie reflects light and makes it super shiny. It's absolutely mesmerizing.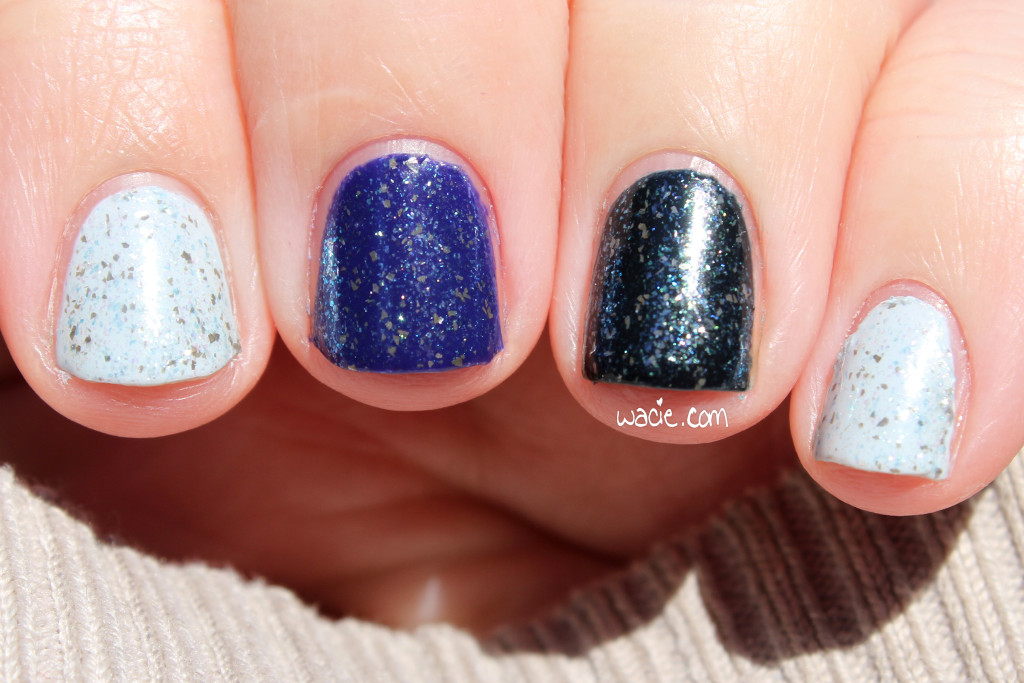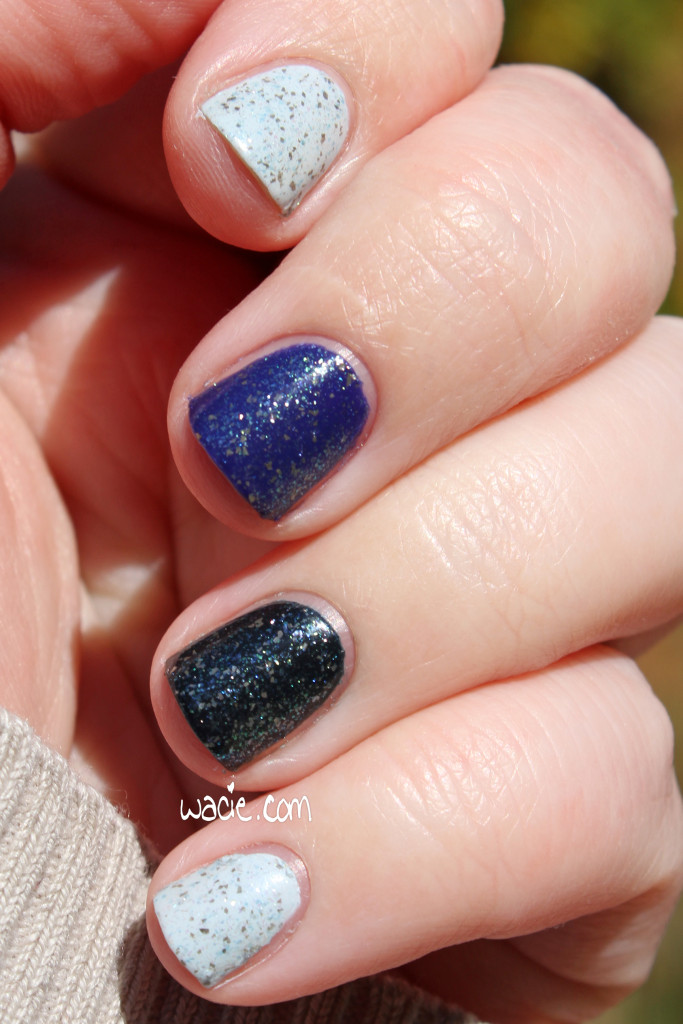 As of this publication, Pitaraq is for sale at the Elevation Polish shop, though it has been discontinued. Act soon if it's something you're after.
I bought this polish myself.