I know I said all the unseasonal polishes were over with, but I lied. Swatch Sunday's subject is a Halloween-themed glow in the dark polish, complete with gravestone-shaped bottle. I'm wearing three coats of Fantasy Makers's Night Glow with one coat of Alter Ego's She Shines top coat.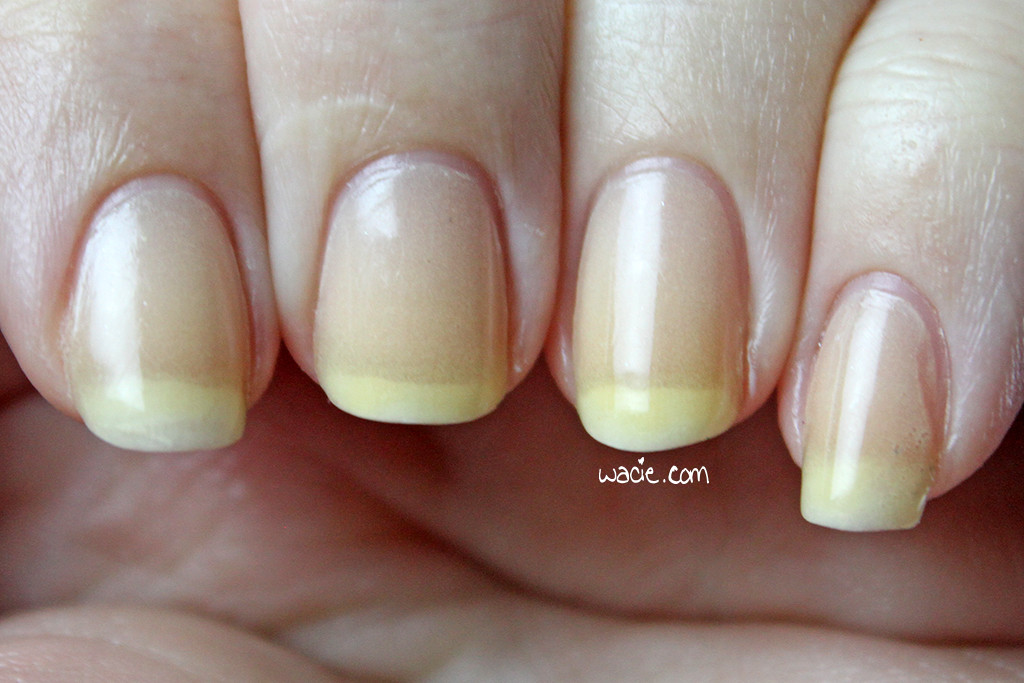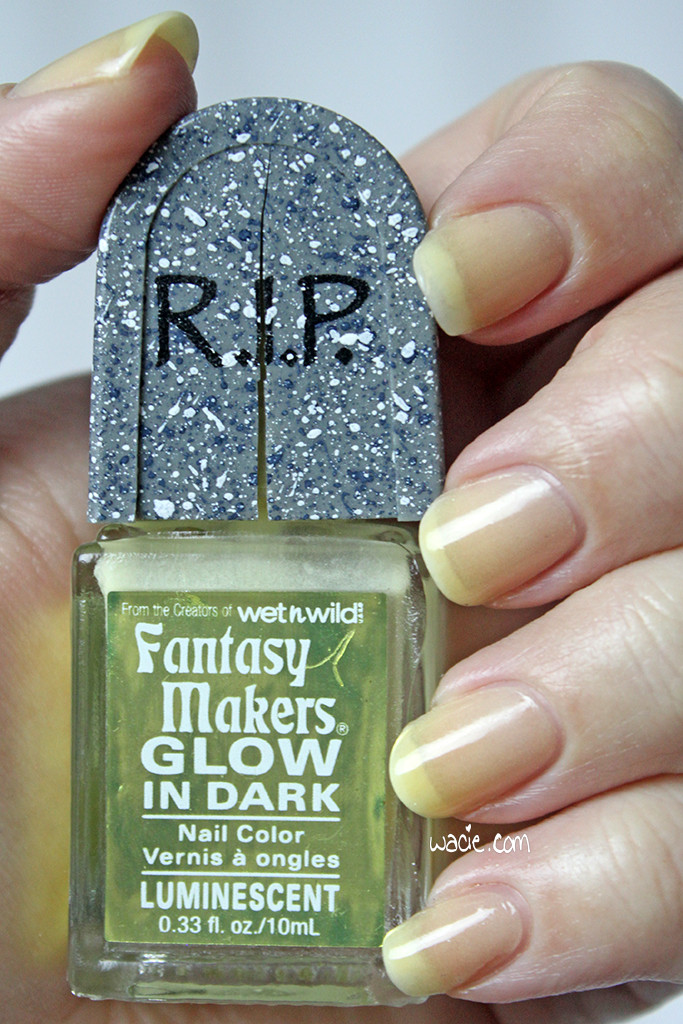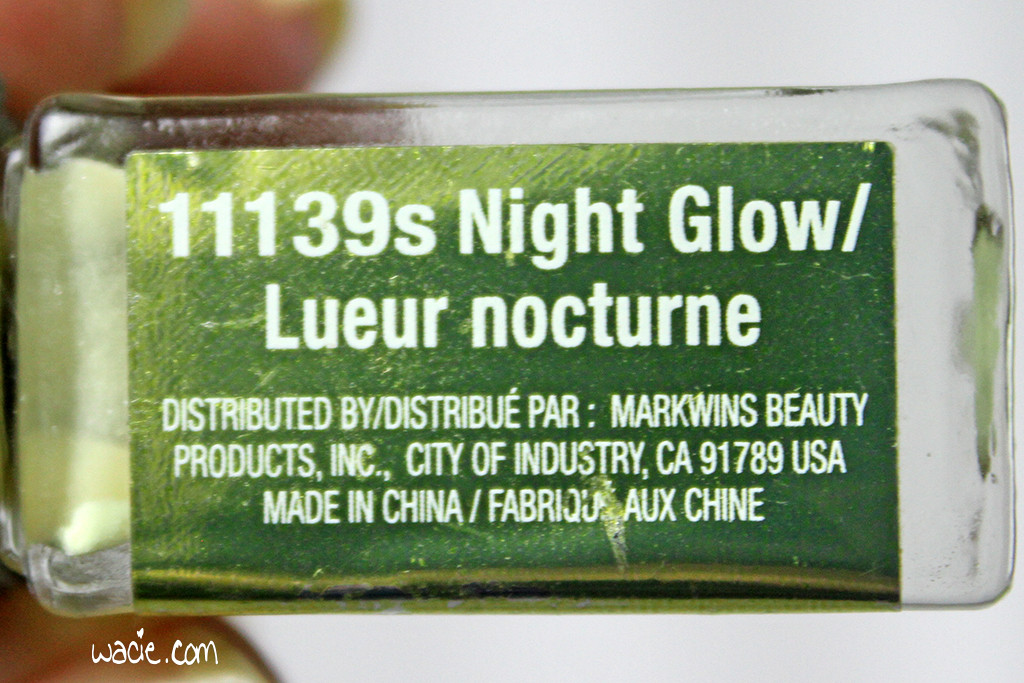 Night Glow is a pretty typical glow in the dark polish. It's very sheer; even at three coats, I can still see my whole nail bed. I'm not sure full opacity could be achieved. The polish did dry quickly and with a gloss. The formula isn't bad, but I won't say much about it; my bottle is pretty old — at least five years, if not closer to ten — and it was quite thick when I opened it, so I did have to thin it out. This is probably irrelevant. What really matters is that it glows in the dark. I got one good photo of the effect in action; it glows a vibrant green.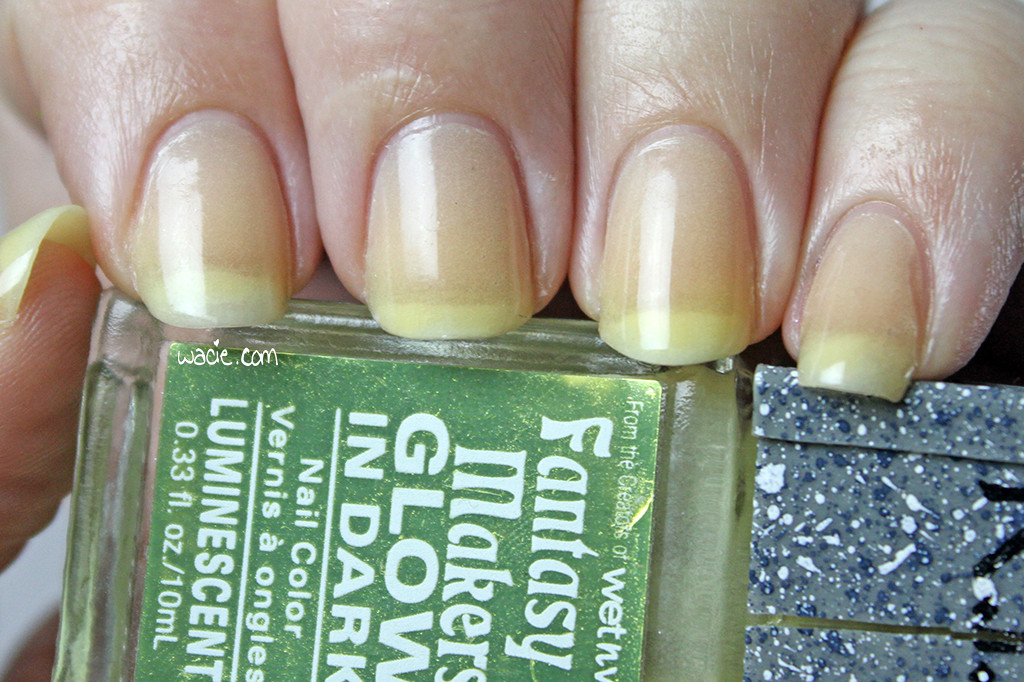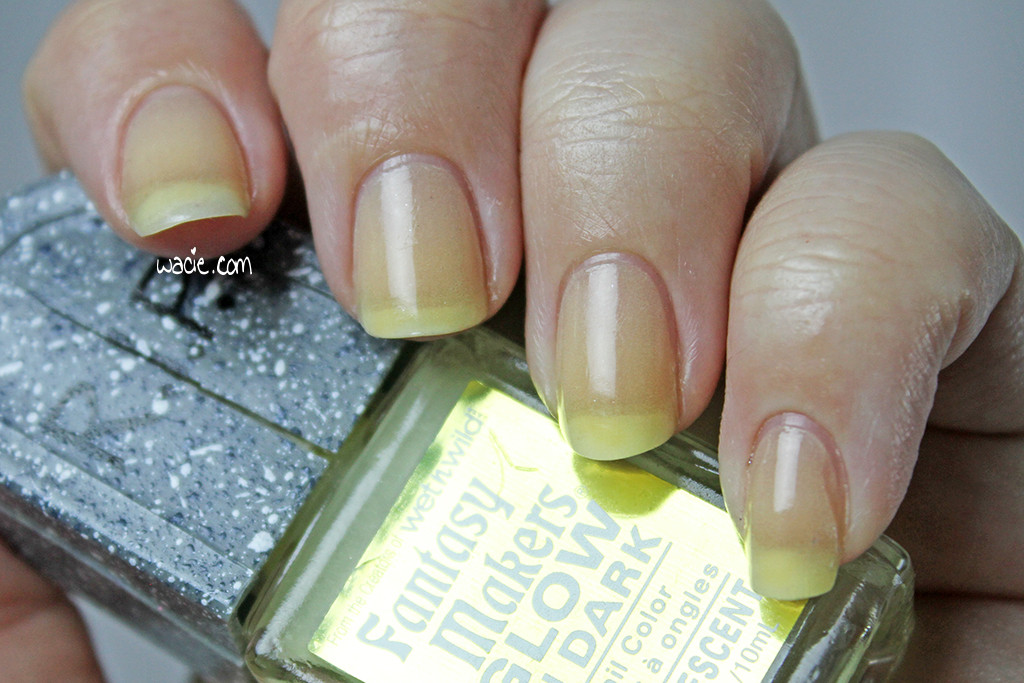 I love glow in the dark polish. It is so fun and so satisfying to wiggle my fingers around in the dark when I go to bed. My boyfriend think it's annoying but I love it. It feels a little weird, though, to wear such a sheer color without any glitter or other adornments. I'm wearing practically nothing at all. It's like wearing a revealing dress, I suppose; when I first put it on, I'm a little insecure, but the longer I wear it, the more it grows on me, and at the end of the night I feel sexy and empowered. The analogy is a bit of a stretch, but I think you get it.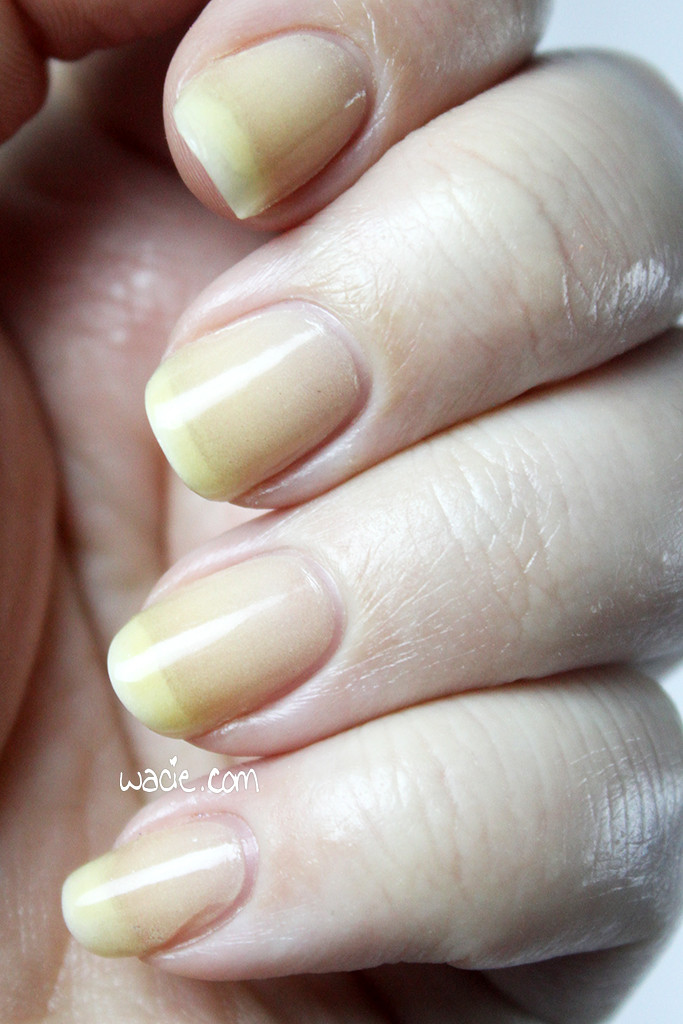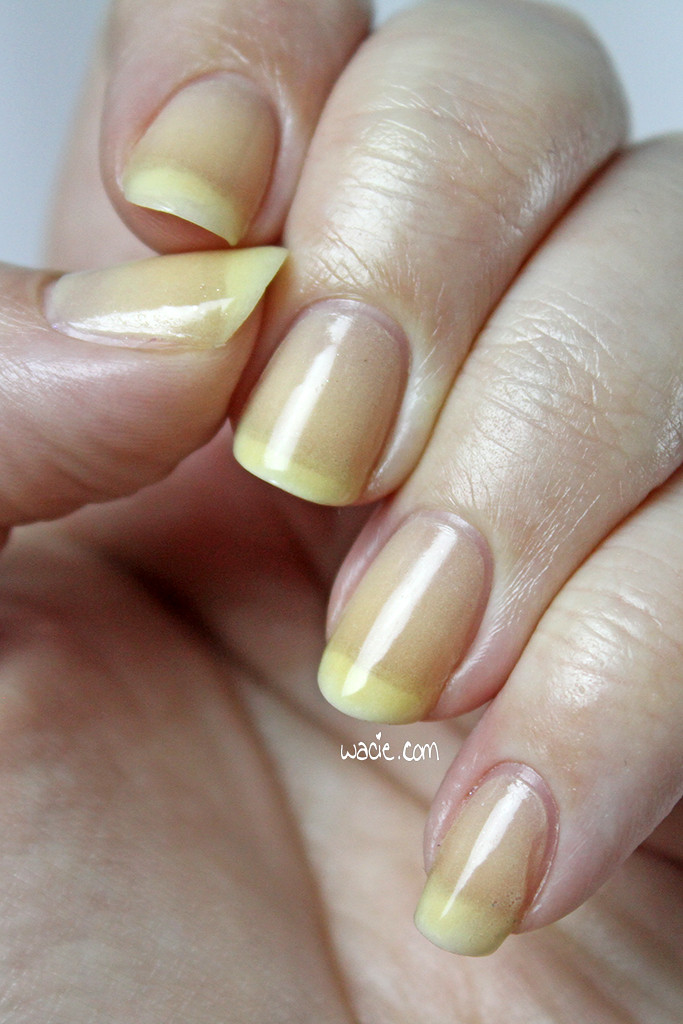 Final word: the polish isn't anything special. It's probably the most available and affordable glow polish out there; I see it everywhere around Halloween. However, the quality is comparable to the glow polishes I've tried from China Glaze and American Apparel, so it's whatever. If you need a glow in the dark polish, this would be a good one, but this particular one isn't at all a must-have.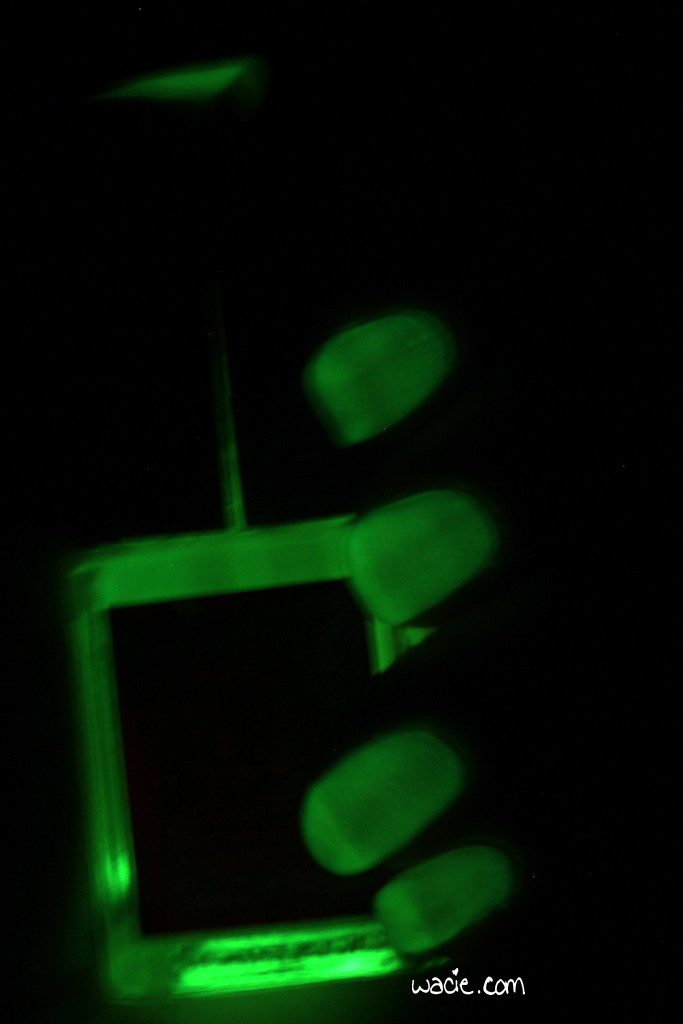 Fantasy Makers is usually available in drugstores during Halloween. I got mine at a costume shop.
I bought this polish myself.