The last winter polish for the season is finally here! This is Plum Tired of the Cold from Blue-Eyed Girl Lacquer's 2013 winter collection. I'm wearing three coats here with one coat of Alter Ego's She Shines top coat.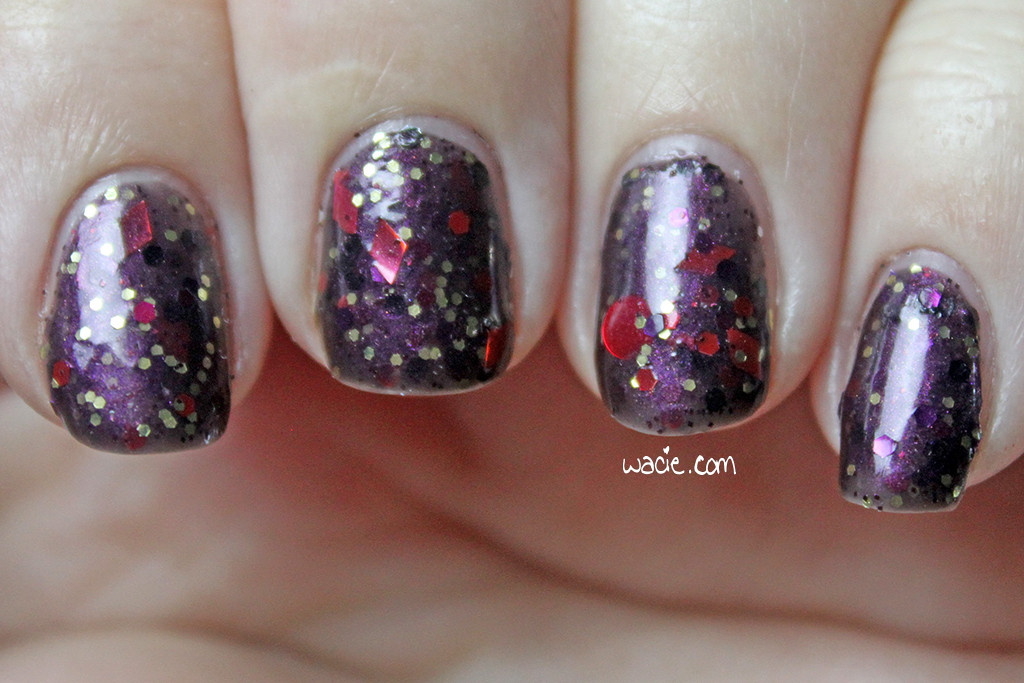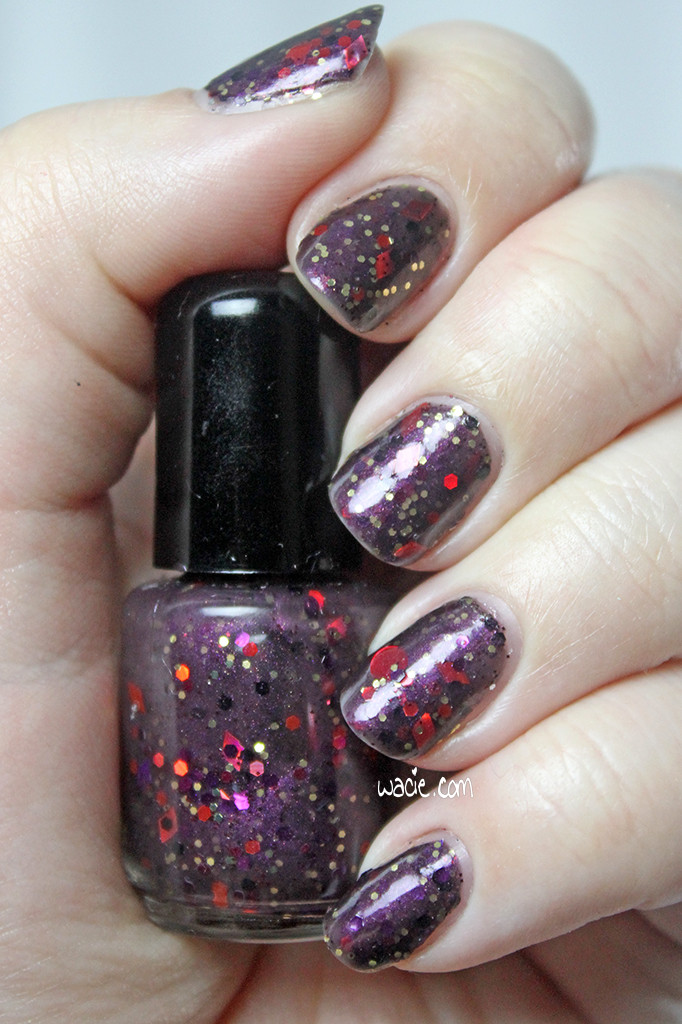 Plum Tired of the Cold is described by BEGL as a "blackened plum shimmer base packed with gold micro hexes, red hexes, diamonds, and circle glitters, wine and burgundy hexes, and black hexes and holo dots". When they say it's packed, it's packed. The glitter is varied but still even; I might not have gotten one of every kind of glitter on every nail, but I got one on each hand, which is often enough that I don't wonder if they're really in there. The base color itself is pretty dark, which means I could only get by with one coat if I really wanted to. The coverage is buildable and the color darkens with each coat. The formula applies evenly, even with all the glitters. The consistency was on the thicker side, but that's expected in a polish like this. Drying times were good; the polish dries to a satin finish. Top coat really brings out the shine in the glitters.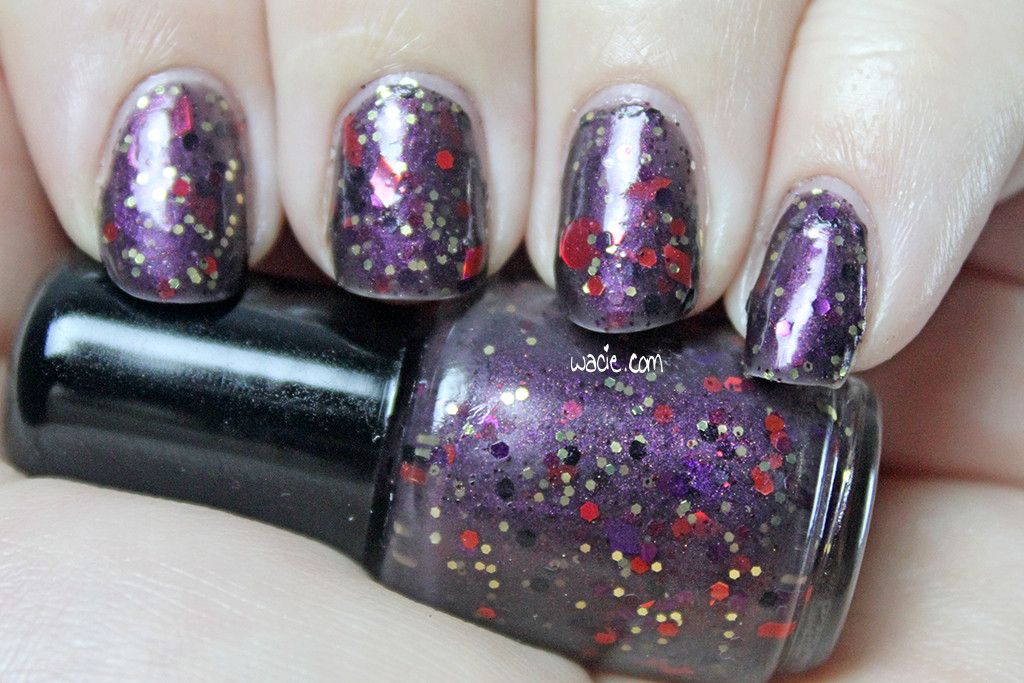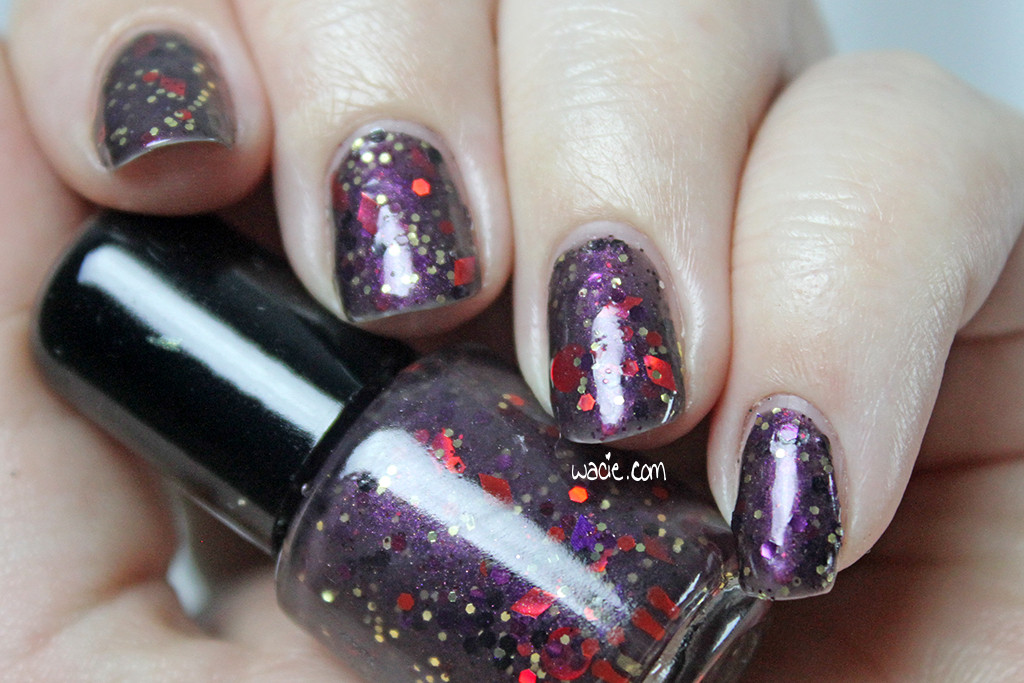 While I loved this entire collection, the big glitter polishes were my favorites. Tacky Winter Sweater has to be my favorite because it's pink, but I think this one is second fiddle. It's a deep and rich color, which I love, and it's full of shimmer and glitter and shine. It's a beautiful polish.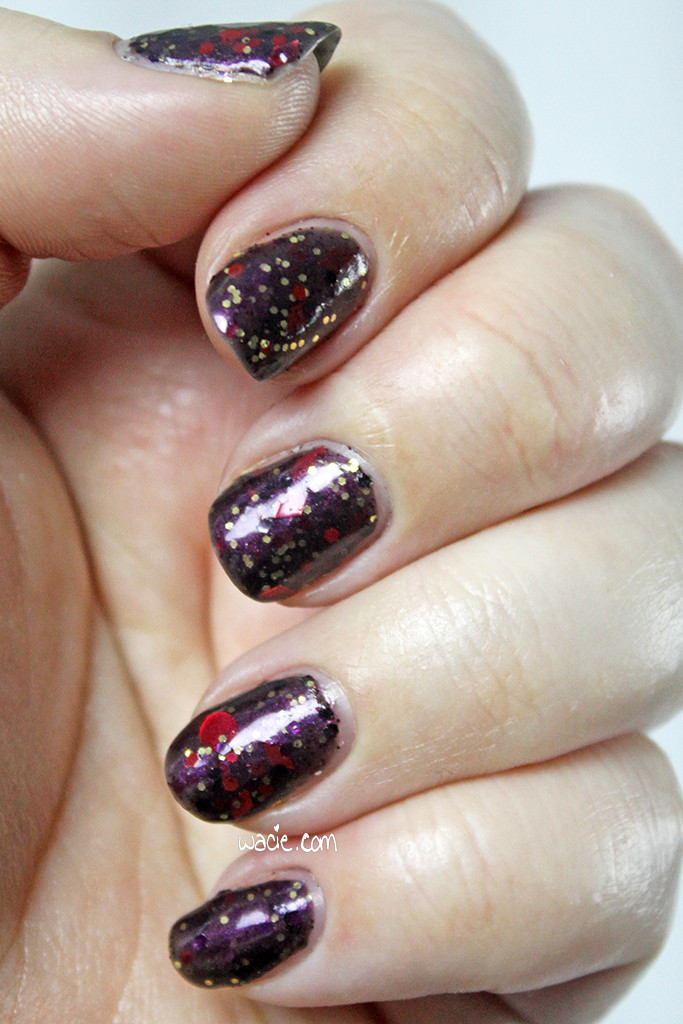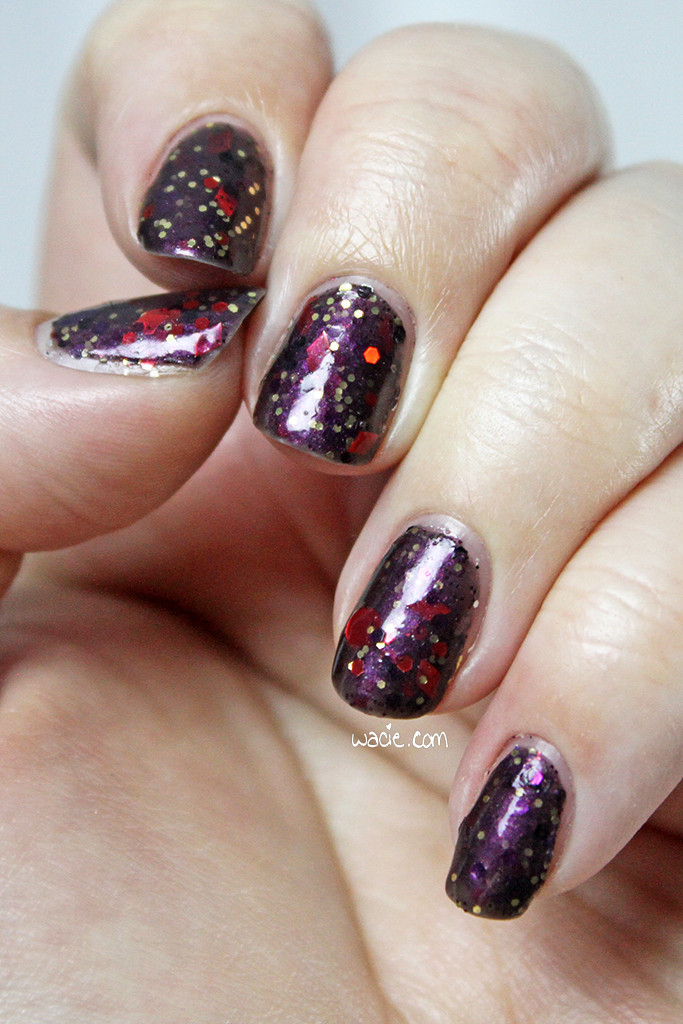 Let me get in one last whine about how much I hate cold weather: I hate cold weather. Lately, it hasn't been as warm as I'd like it to be; it's been gray and rainy and hovering around 65 degrees. It sucks, but it isn't cold. On the bright side, since this is the last winter polish, it means we'll have BEGL spring polishes to liven up the rainy days. I can't wait to wear them.
Plum Tired of the Cold has been discontinued by the maker and is no longer available. You can buy other BEGL polishes from their shop.
I did not purchase this polish, but it was not sent for review or evaluation.