Today is the second anniversary of wacie.com! Two years ago, I posted a mani and wrote some stuff about it. I didn't know what to expect then; it was my first time owning my own domain and really running a website myself. I really had no idea that, two years later, I'd still be doing it. I am amazed that I've come this far. Just like I did last year, I want to share some stats and numbers with you to show how the blog has grown and improved in the past year.
Julep was the brand featured in the most Manicure Monday posts; last year it was Sally Hansen. Blue-Eyed Girl is still the most-swatched brand. Pink was the most often-used color; last year's was blue. Gradients are still the most common nail art technique. A lot has changed since last year, so make you look at last year's post to compare.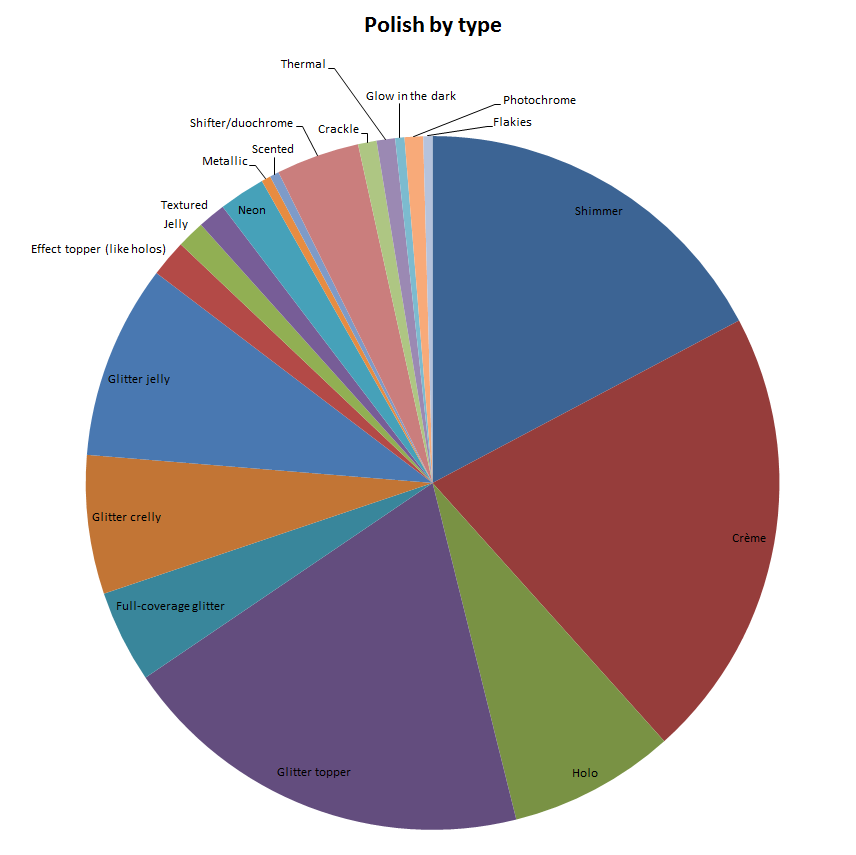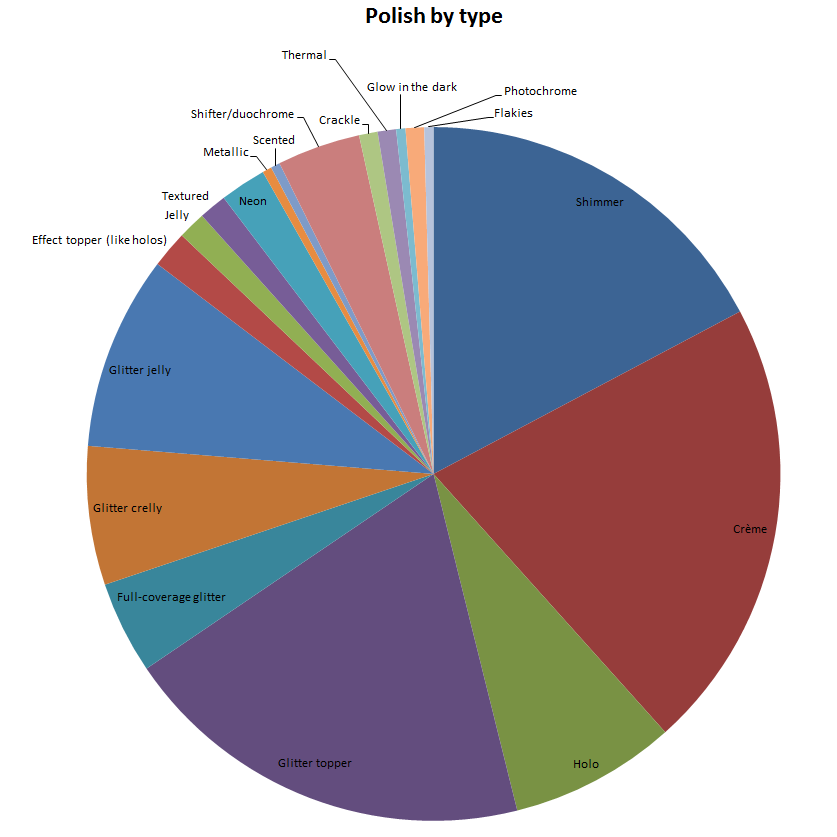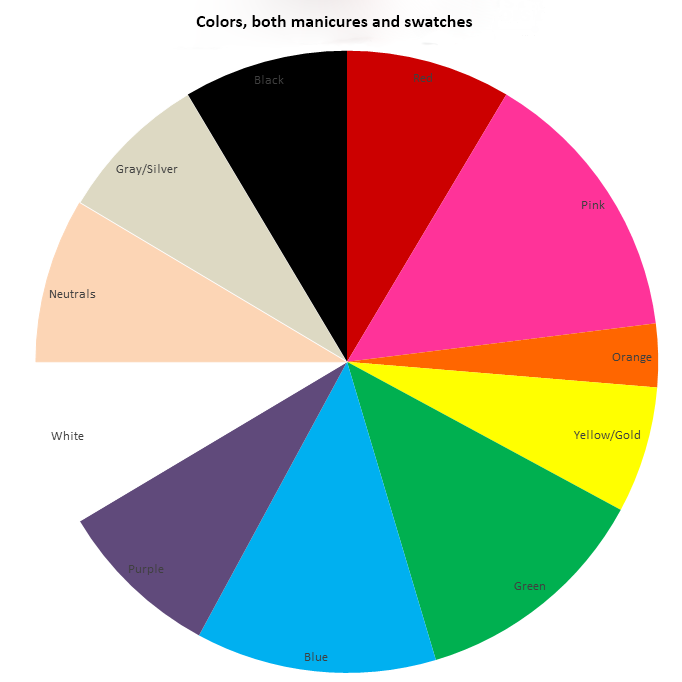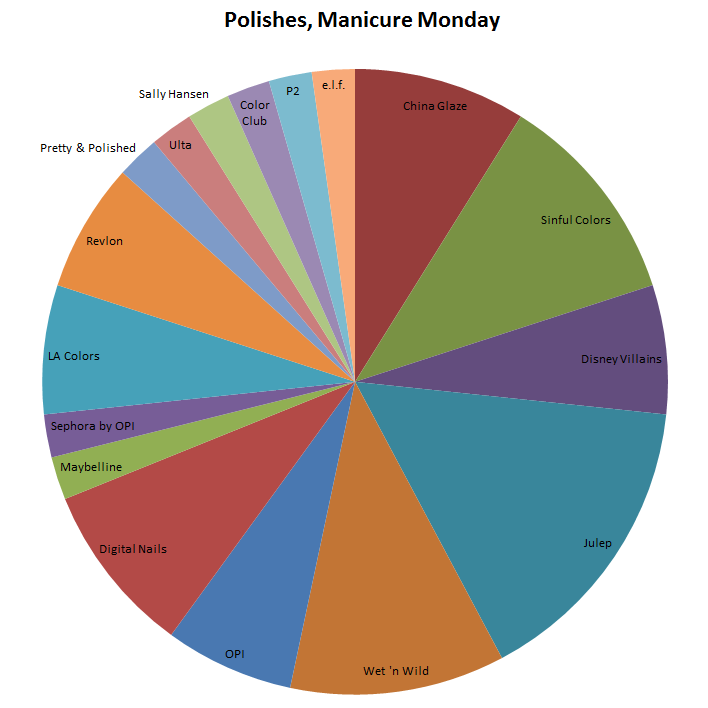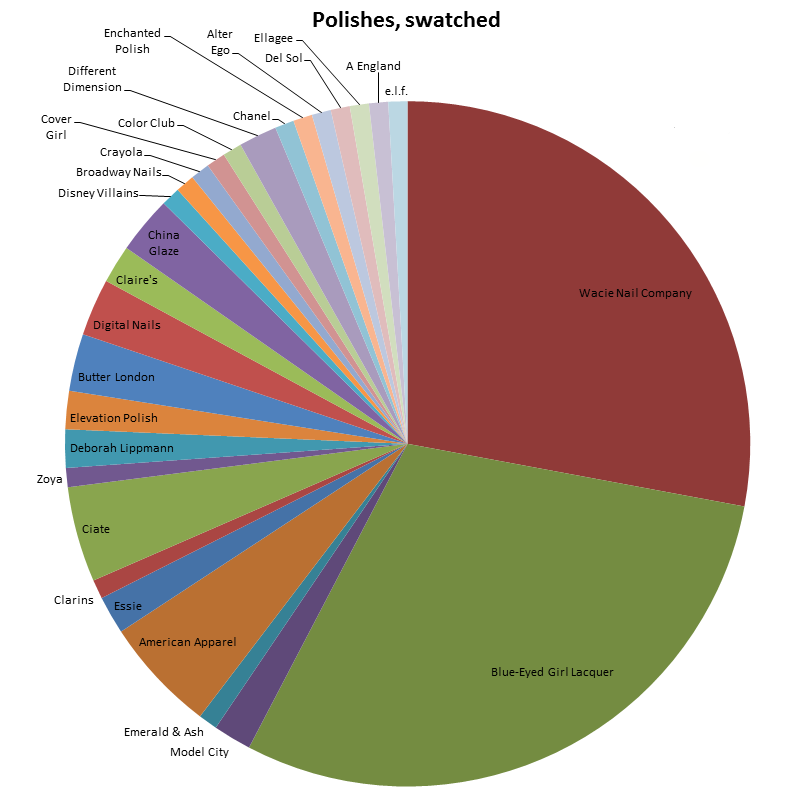 This year saw a lot more swatches than last year. The swatches even outnumber the Manicure Monday posts now. At this time last year, Swatch Saturday was just getting started and I was only a few bottles in. Wacie Nail Company was still in its very early stages and I was crazy with experimenting. This year saw the introduction of Swatch Sunday and the Summer of Untrieds, which really beefed up the numbers. Indie polishes were used 107 times, way up from the ten or so I used last year. Glitter was used in 92 manicures. 35 manicures used accent nails, mainly swatches of glitter toppers. Last year I estimated 617 bottles in my collection; this year I count 987, which means I've purchased 390 polishes since March 2014.
The next year of wacie.com is going to be really exciting. I hope that you, dear reader, will stick around to share it with me.