For today's Swatch Saturday post, I'm wearing the last polish from Blue-Eyed Girl Lacquer's April Showers collection. This collection was so much fun to wear, and I'm a little sad about this being the last one. This is Dogwood; I'm wearing three coats with one coat of Rica's Glossy Glam top coat.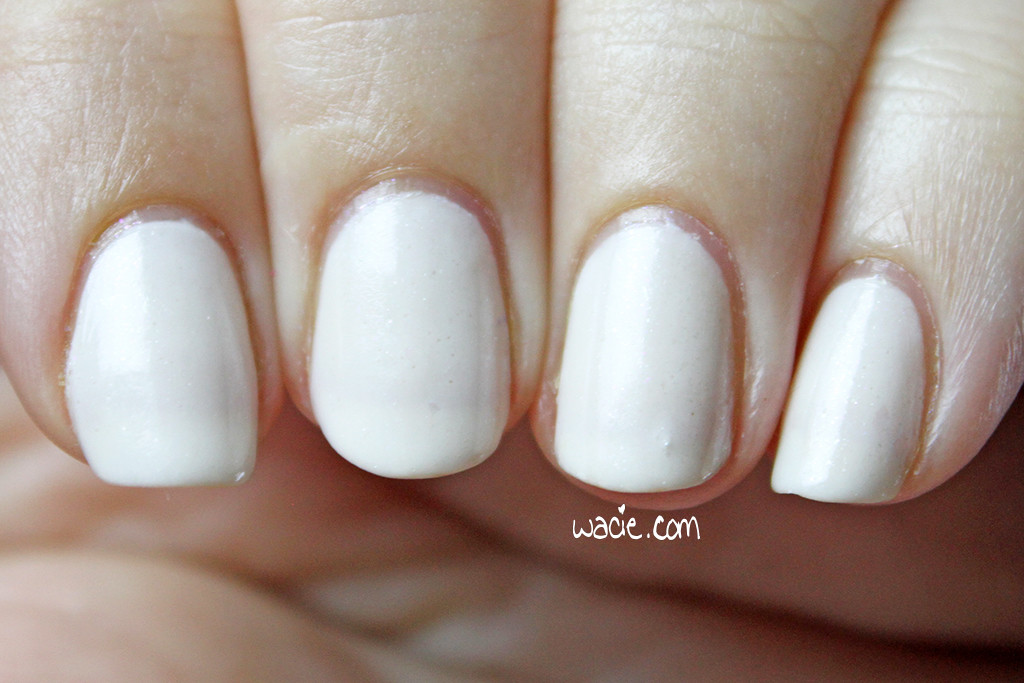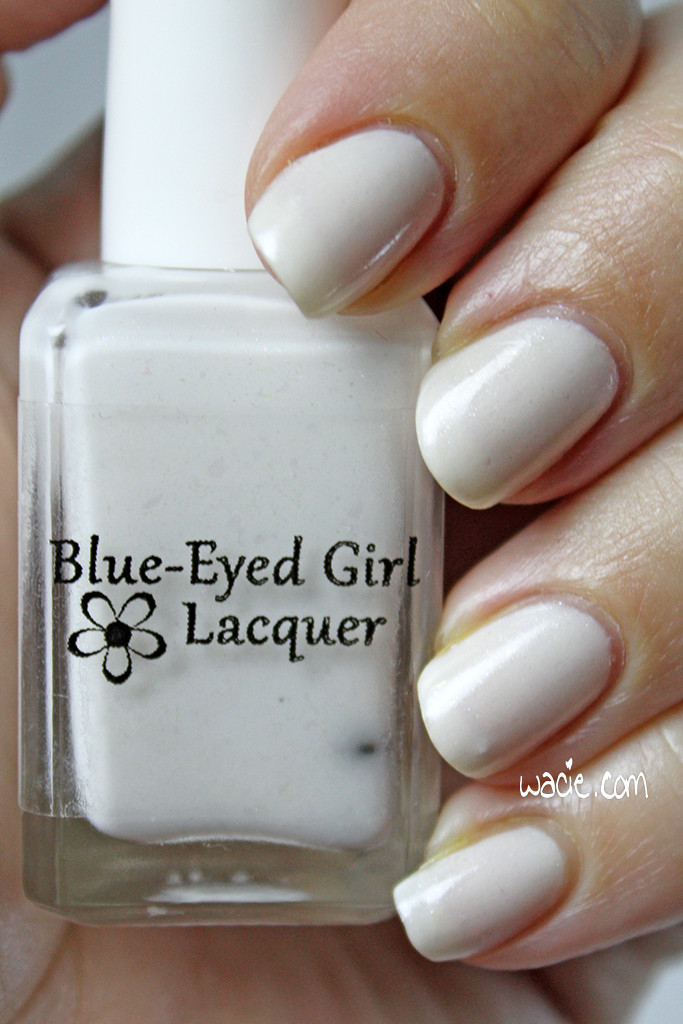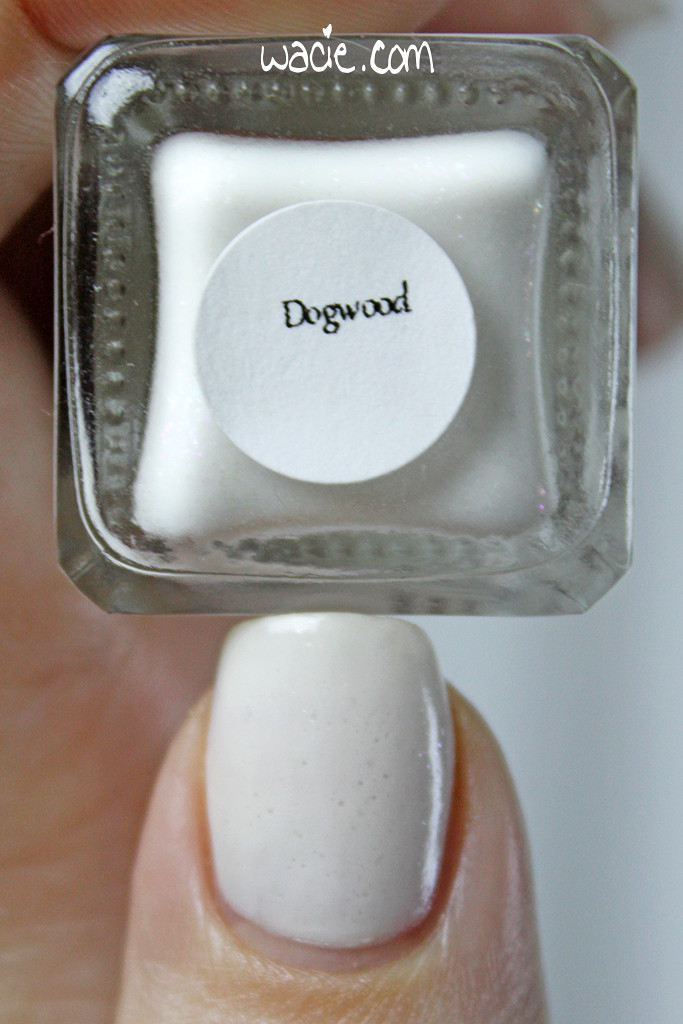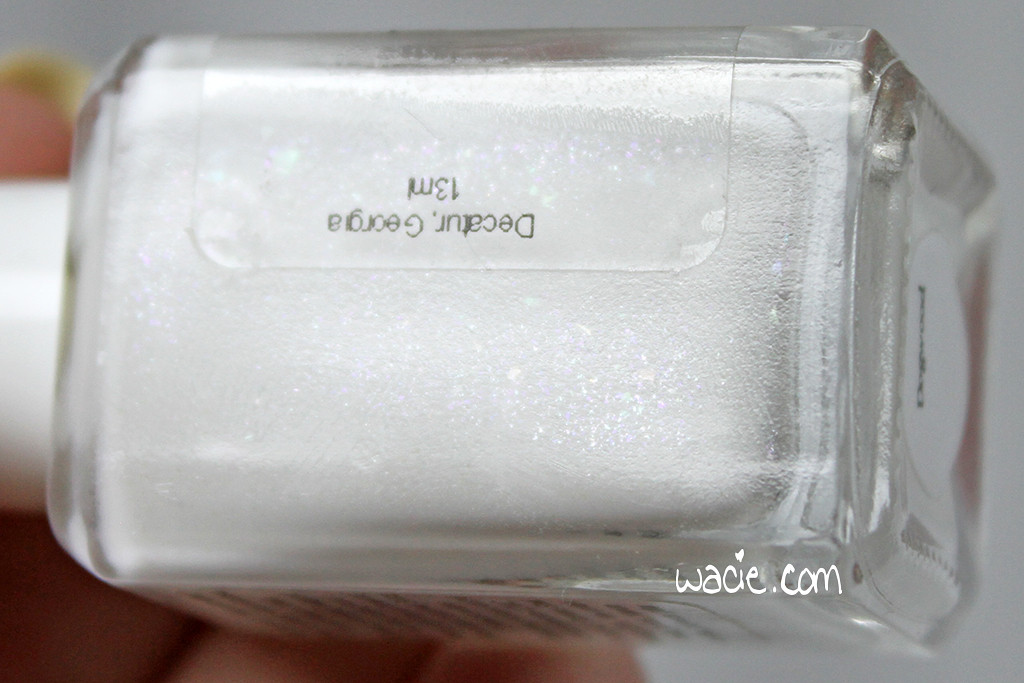 Dogwood is a white crelly with white shimmers and iridescent flakies. As you can see, it's still pretty translucent after three coats; my nail line is still pretty visible. A fourth coat might have given me full opacity, but as a rule, I don't like to put on more than three. Application was pretty characteristic of BEGL polishes; the polish consistency is on the thicker side, but still easy to use and apply. As with the other polishes in this collection, the shimmers and flakies were more pronounced in the bottle than on the nail. In this case, since the shimmers are the same color as the pigment, they get lost pretty easily. When I'm in the right light, though, it's gorgeous.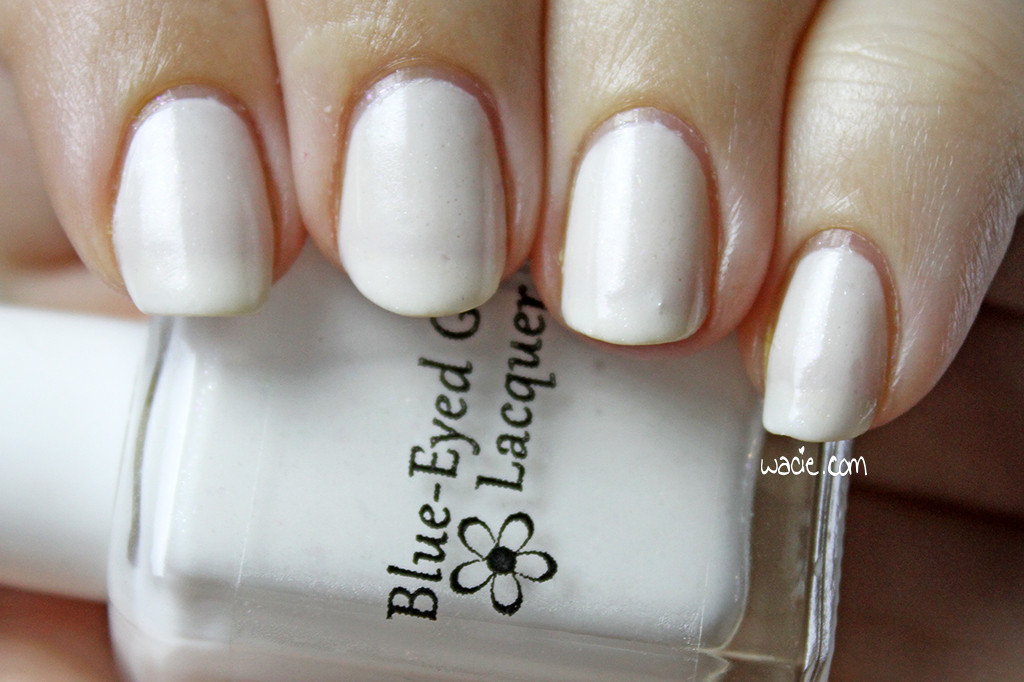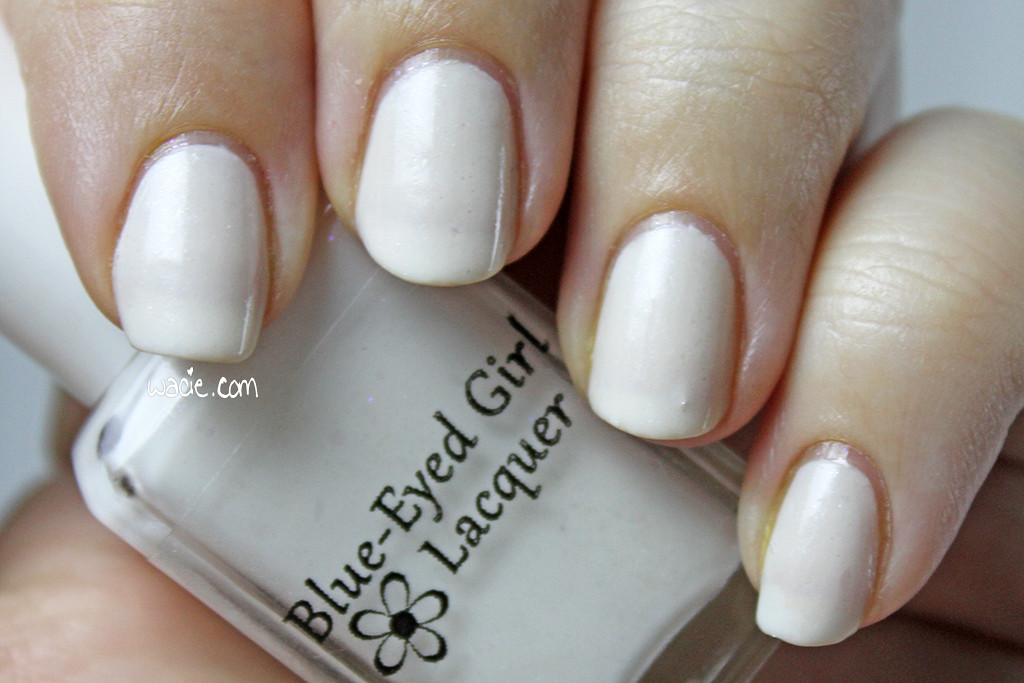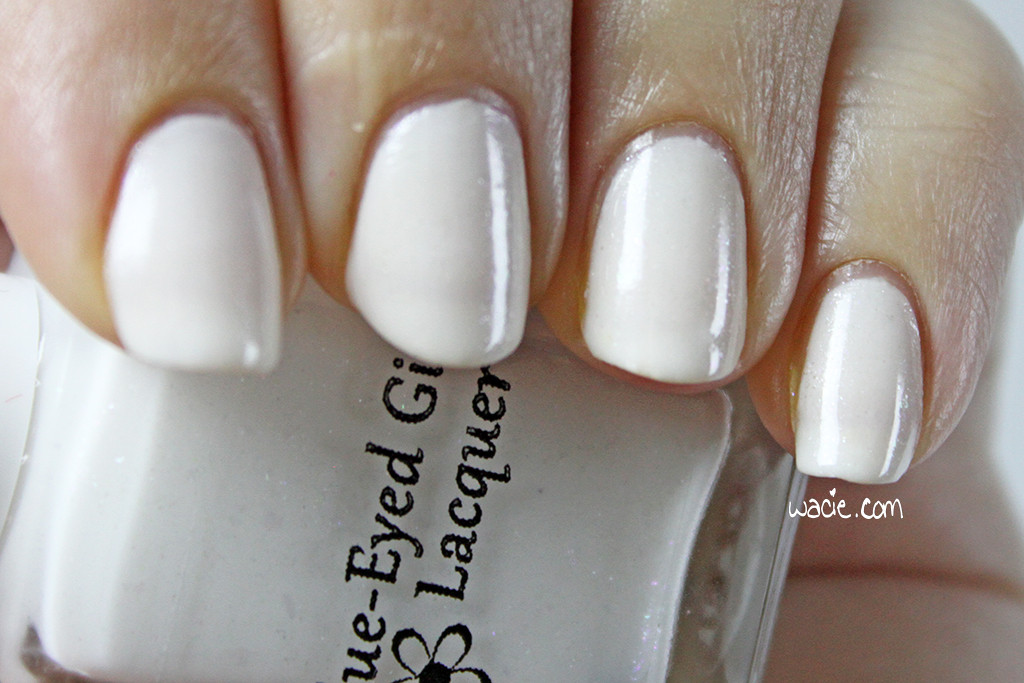 My favorite thing about Dogwood is definitely the translucence. I love how it covers yet doesn't cover at the same time. The shimmer is barely there. Everything about this polish is subtle and soft and wispy, just like the flower it's name after. I love that. Every polish in this collection really conveyed the delicate non-permanence of spring flowers. No matter how gorgeous it is, it never lasts.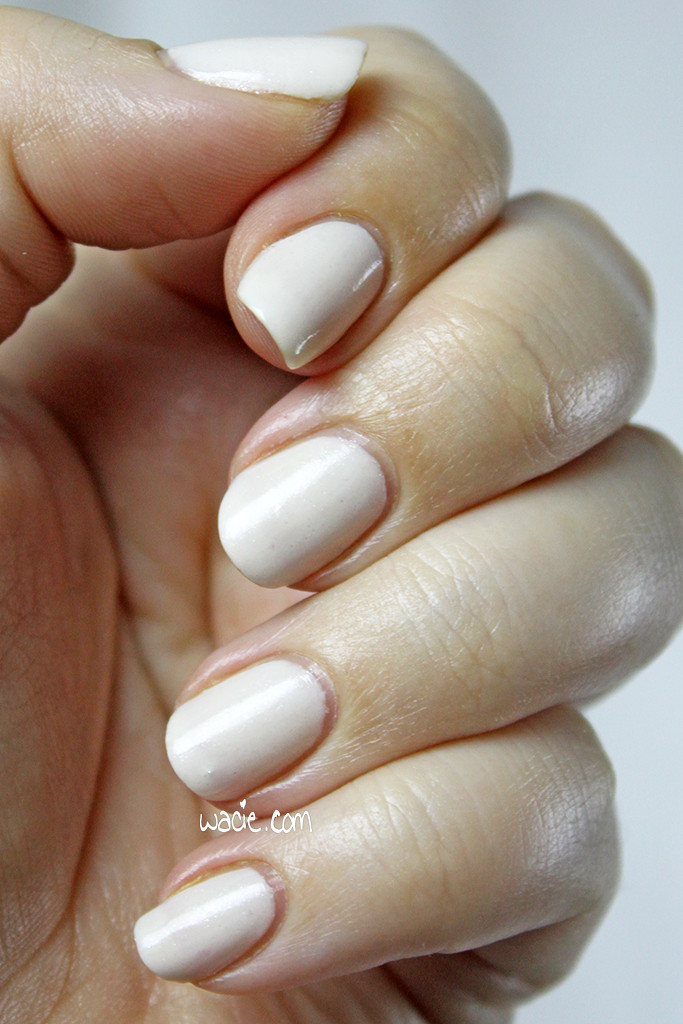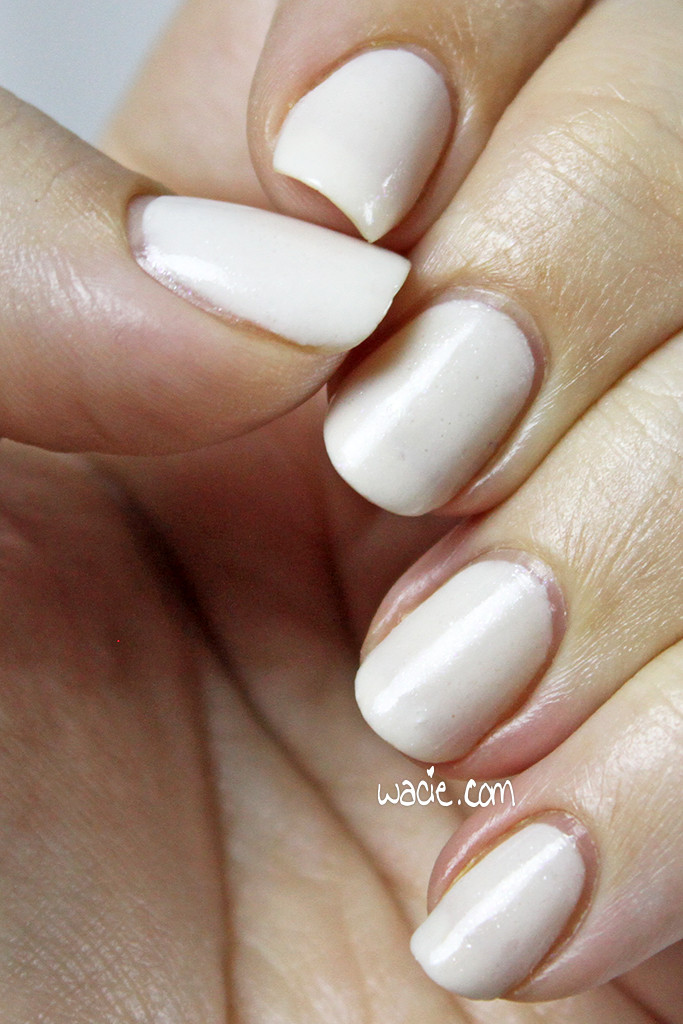 Dogwood has been discontinued by Blue-Eyed Girl Lacquer, but other BEGL polishes are available from their shop.
I bought this polish myself.