Good evening, reader! After all the festivities of the day, I'm just getting around to posting today's Manicure Monday offering. I'm wearing three coats of Color Club's Warhol and one coat of Nails Inc.'s Chelsea Embankment Gardens with one coat of Rica's Glossy Glam top coat.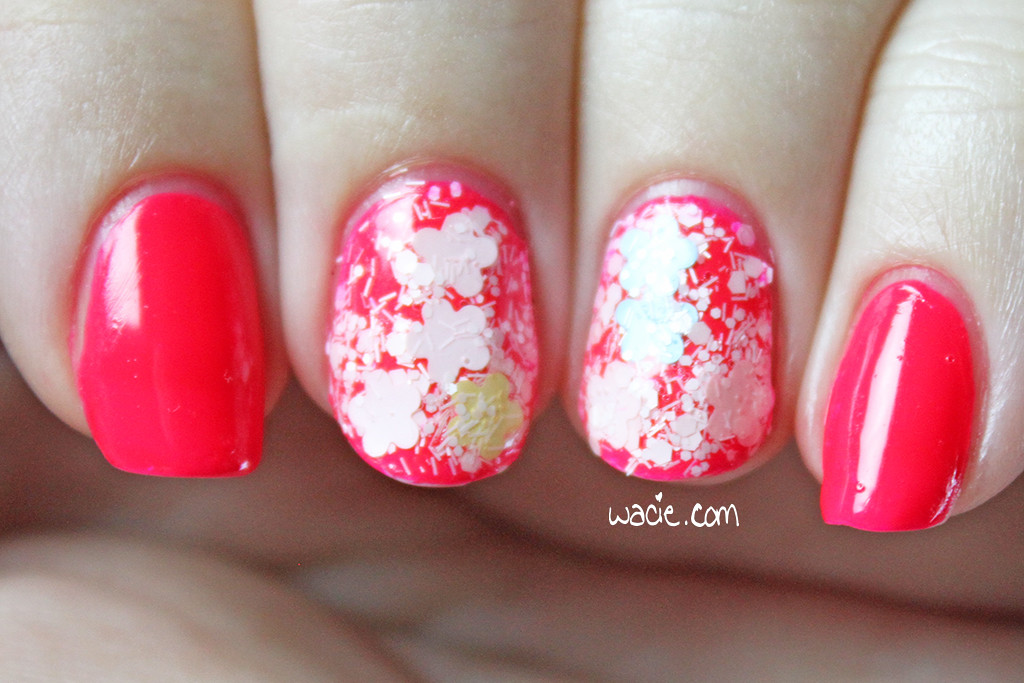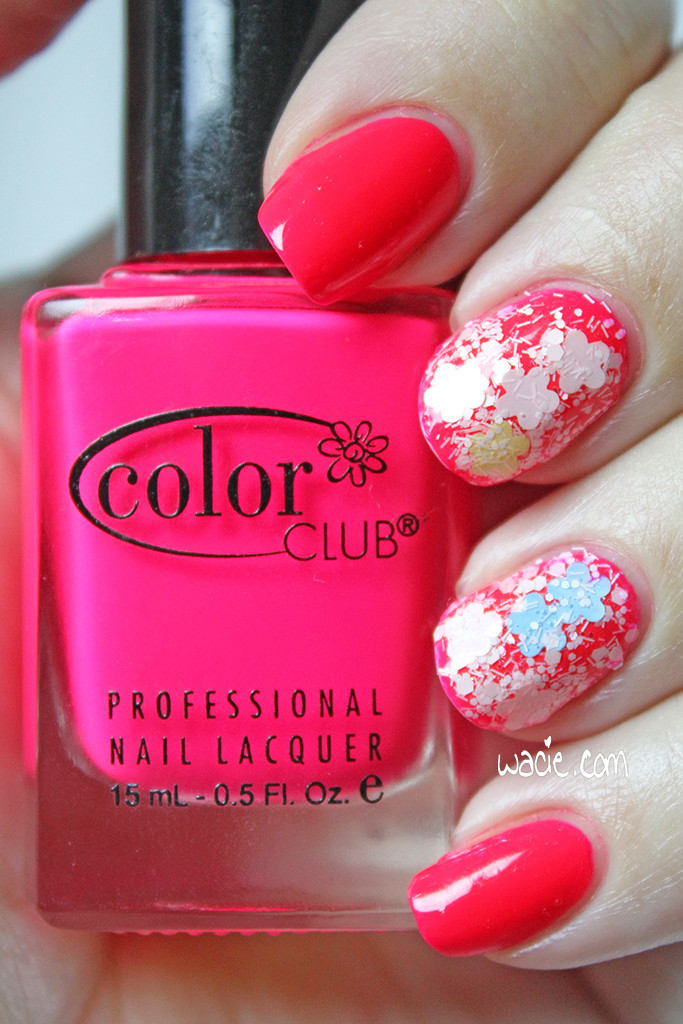 It's been a long time since I've worn a good neon. Warhol is an incredible polish. I'm a little weirded out by how different it looks in the bottle and on my nail; it's a little more reddish after putting it on. I mean, not that I care, I think it's gorgeous. It's just not what I expected. I can't stop looking at it, though. It's so bright and big. I think I want to be this polish.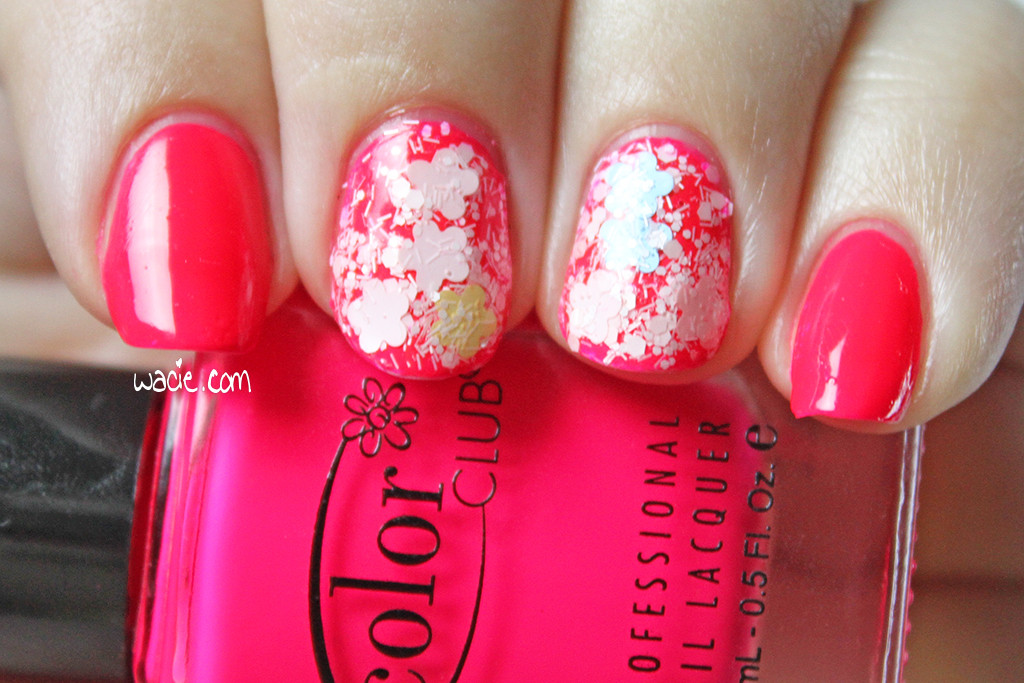 Chelsea Embankment Gardens is a mouthful. It's also a unique little polish. Part of Nails Inc.'s Floral glitter topper collection, it pairs pretty pastels with large and dense glitter. This particular shade — sadly, the only one from the collection I own — is packed with fine baby pink hexes and mini bar glitters, as well as the five-petal daisies in pink, blue, and yellow. The collection was the first time I'd ever seen this glitter shape, so I bought one just to try them out. I really wish I'd bought more. My favorite Nails Inc. polishes are the glitter toppers, because they make the best color combos.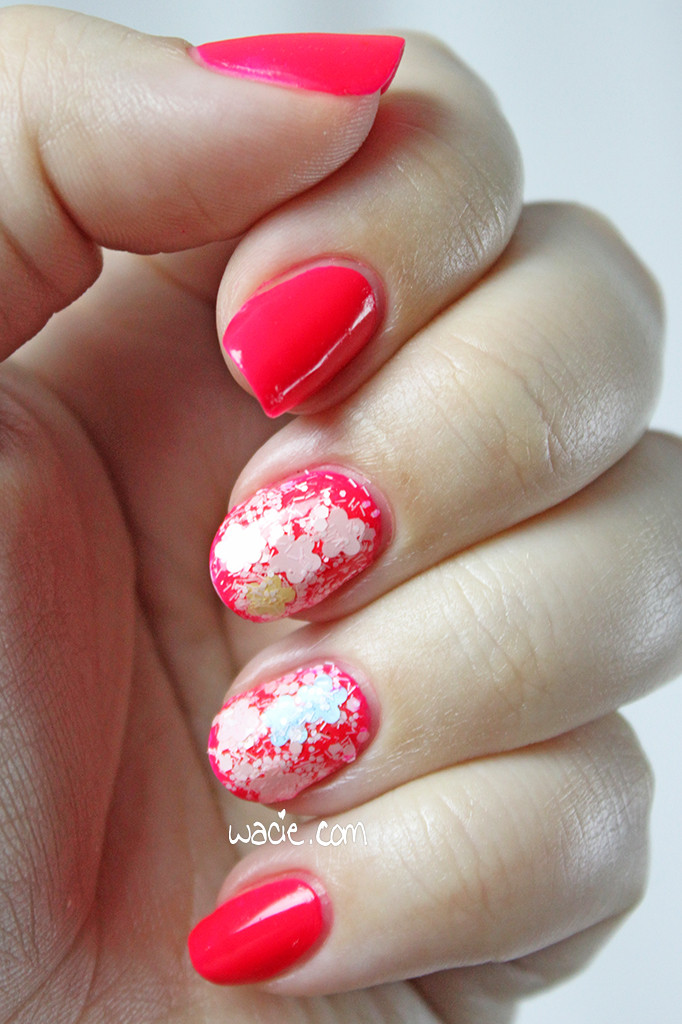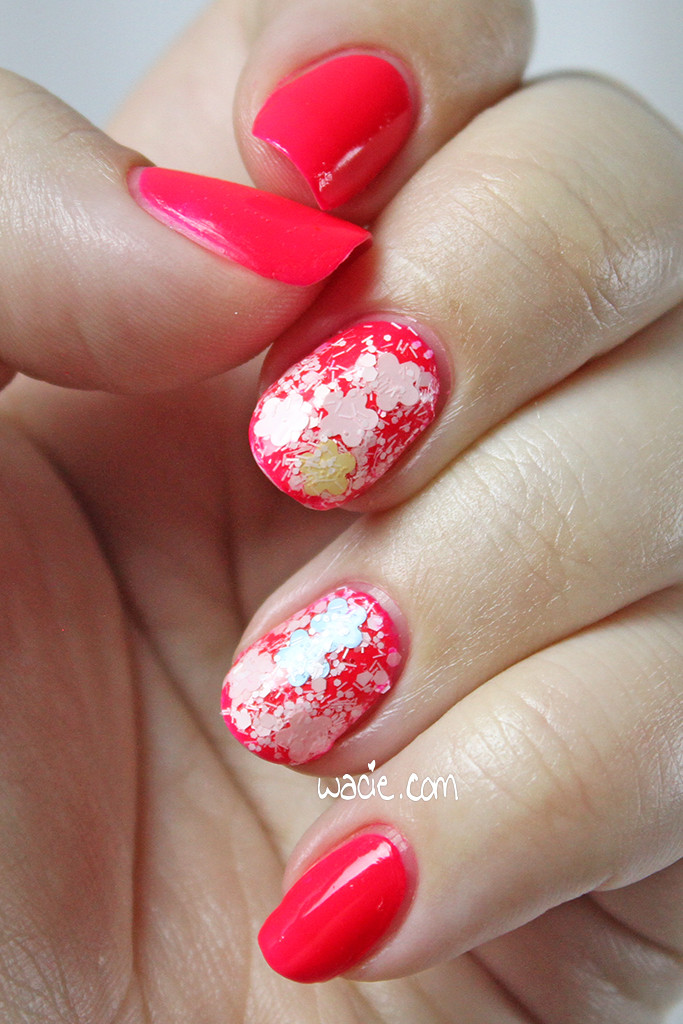 It was maybe a little unorthodox to mix neon and pastel, but I like the way it turned out. They both stand out away from the other. Each polish gets its due attention. It's also seasonally appropriate; the flowers say springtime, but the neon says unofficial first day of summer. It's two extremes put together. It's also the best of both worlds.
Color Club is sold at colorclub.com; I got mine at an outlet store. Nails Inc. is sold at Sephora and Ulta.
I bought these polishes myself.