Welcome to Swatch Saturday! This Saturday, I'm wearing a polish that's been languishing in my collection for a year. I spent the past six weeks swatching Blue-Eyed Girl Lacquer's April Showers collection, and though each polish was a unique beauty, I'd been looking forward to new things. I'm moving into last year's Fan Favorites collection, a re-release of some of the most popular BEGLs. This is somewhat relevant, since this year's collection is due to launch soon, and because this week's polish is actually for sale. We Saved the World, I Say We Party is also part of the recently re-released Once More With Feeling Collection, based on Buffy the Vampire Slayer. I'm wearing three coats with one coat of Rica's Glossy Glam top coat.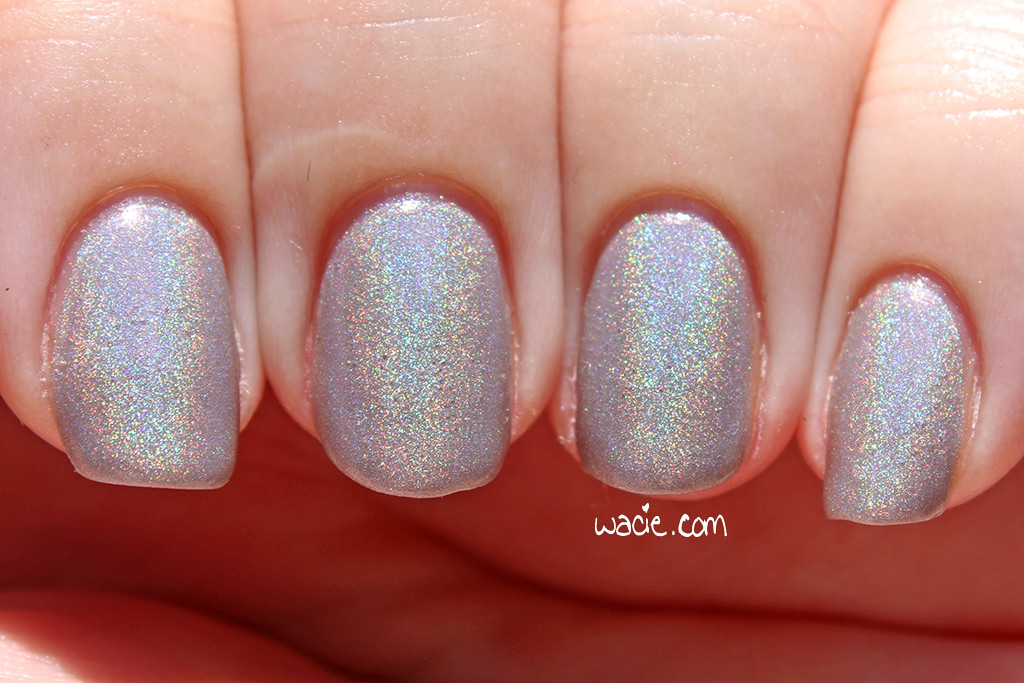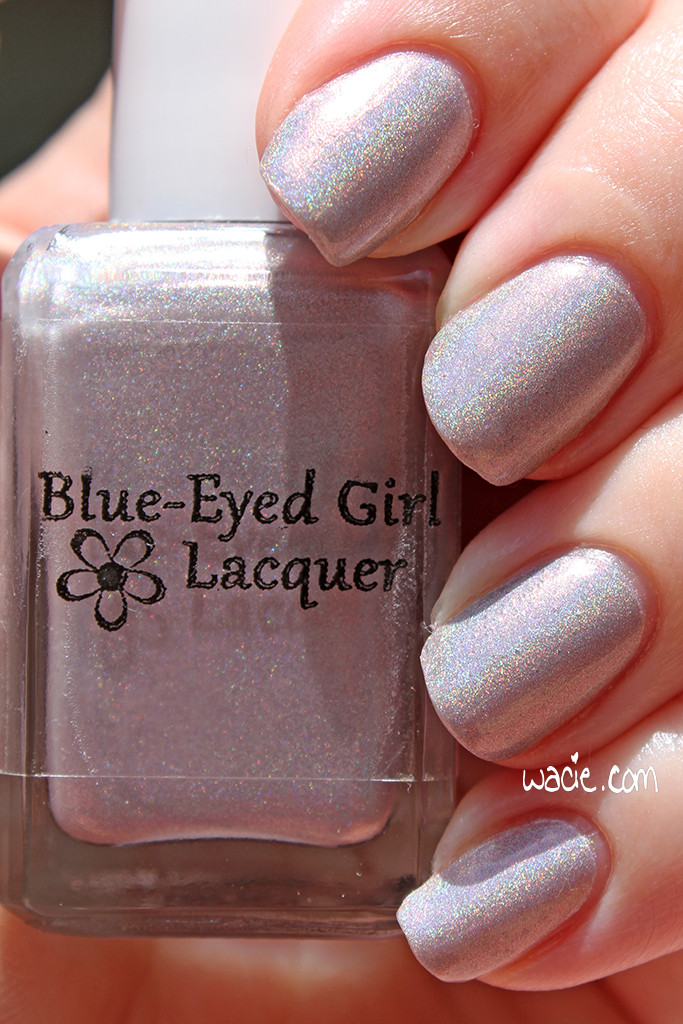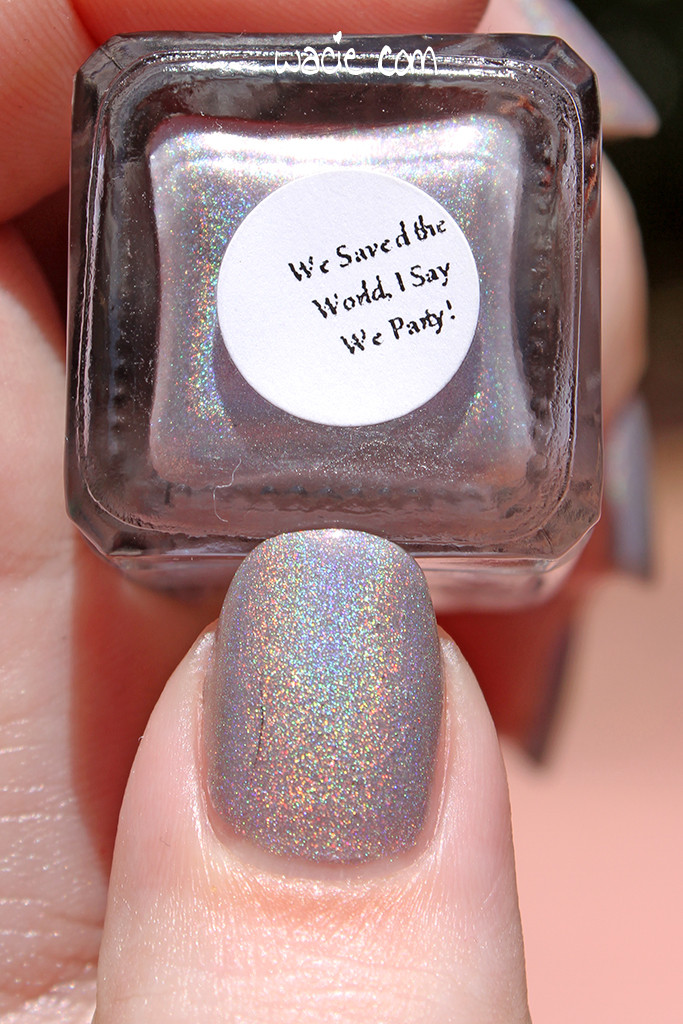 We Saved the World, I Say We Party is a light pink linear holo with a darker pink flash. Application was easy; the polish starts out sheer but builds coverage. The product was just the right consistency for smooth application. It dries quickly and with a smooth satin finish. I used top coat to add shine and protection.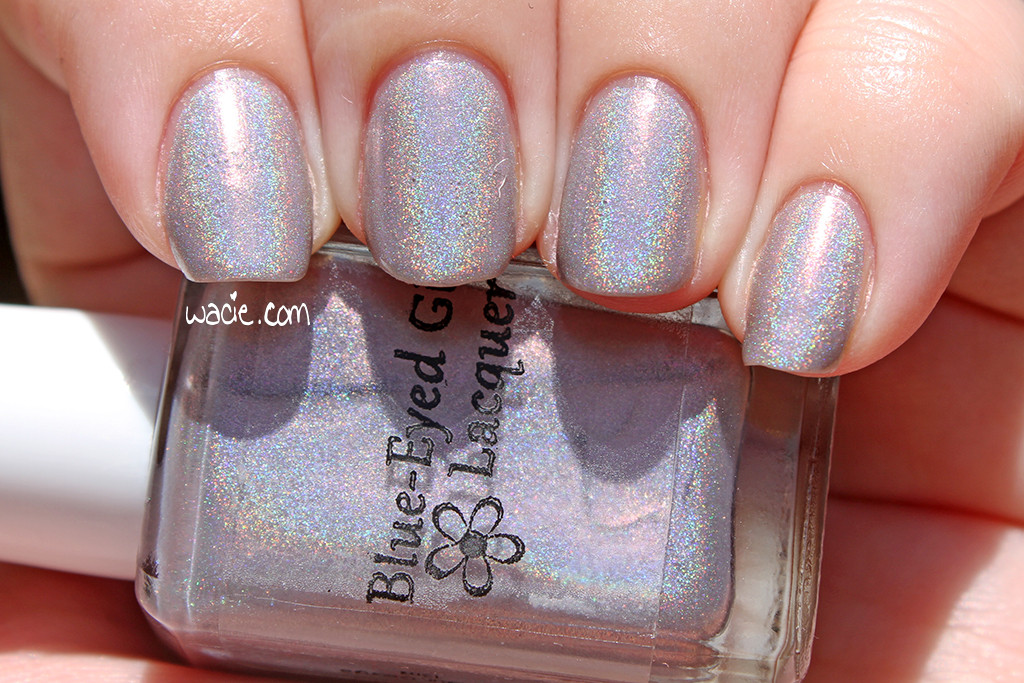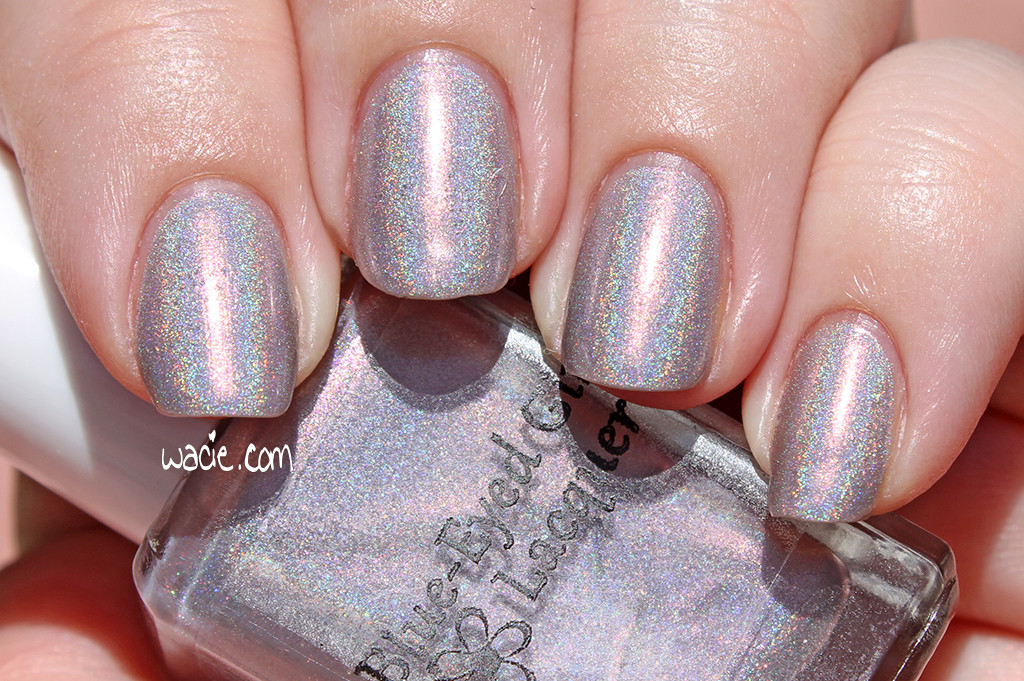 When the Once More With Feeling collection originally launched, I skipped this polish because it was too dainty. Yeah, we're gonna talk about this again. I mean, it's not that I didn't like the polish, because I did. At the time, I just couldn't afford to buy the whole collection, so I bought the ones I'd like the best: the glitter topper, the black, and the red. When a few were released in the Fan Favorites collection, I got as many as I could; a few of them weren't offered, and a few were already sold out before I could get to them. It was a long road to get this polish.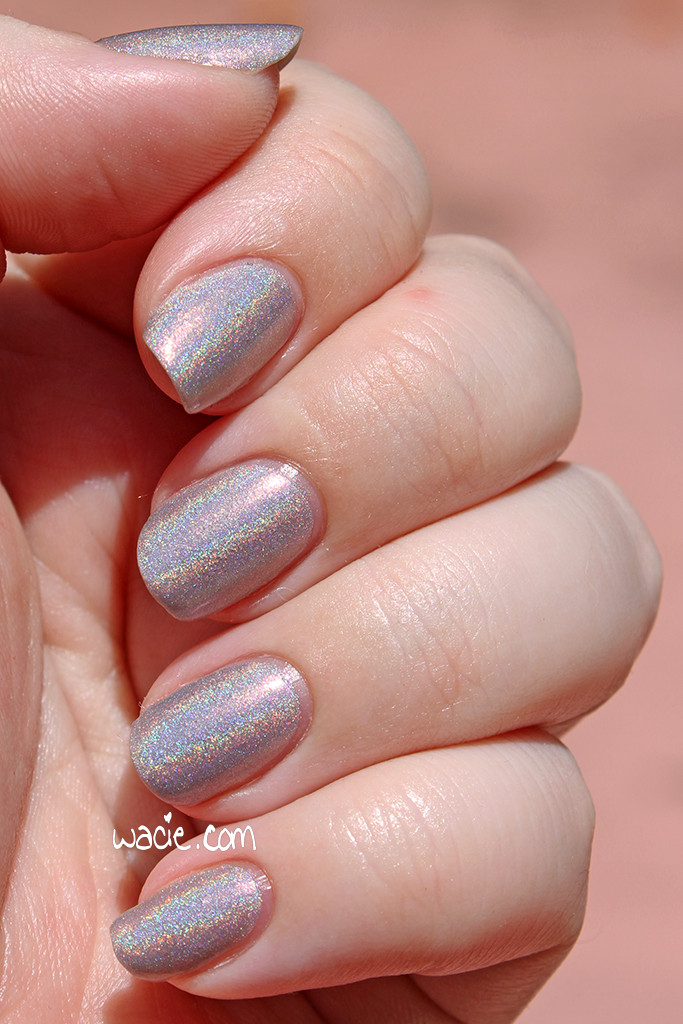 Fortunately for you, for once, you can buy this polish! Because the Once More With Feeling collection is so popular among BEGL fans, the maker just re-released the whole thing. The polishes have been reformulated for better coverage, and a couple of them were totally reworked. You can buy We Saved the World, I Say We Party and her counterparts from the BEGL shop.
I bought this polish myself.