Hello, reader! I had an awesome Fourth of July weekend, and that's why I'm posting a mani in the middle of the week. I hope yours was just as good! I like this mani, so even if it is late, I'm excited to share it. I'm using one of the Chanels I treated myself to for my birthday and a gorgeous flakie topper! This is Chanel's Provocation and Finger Paints's Symmetrical Symphony mattefied with Essie's Matte About You matte top coat.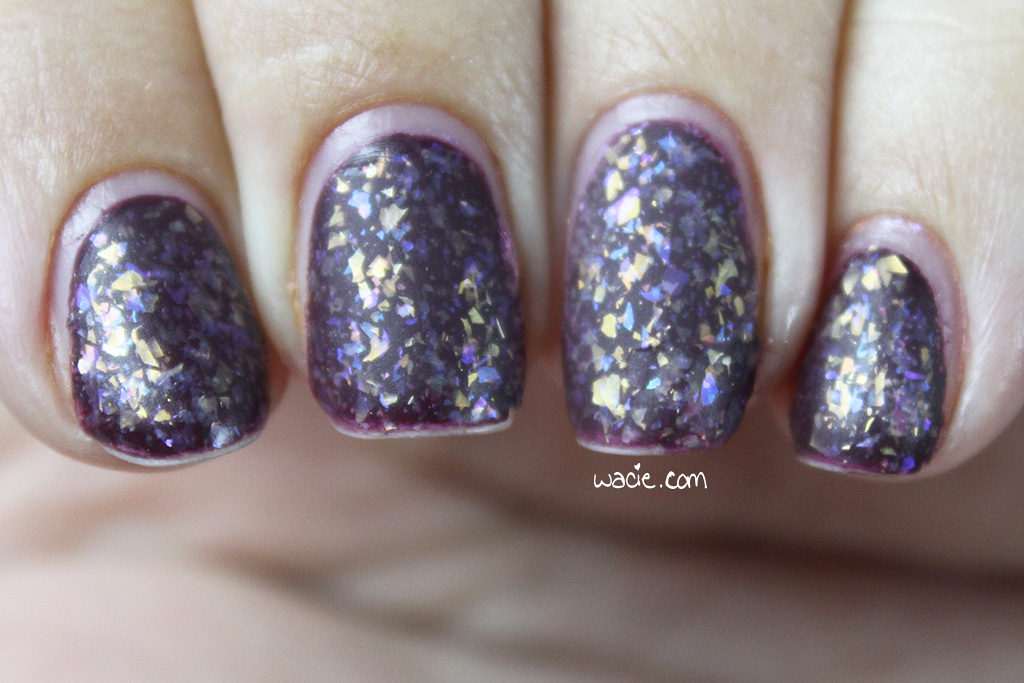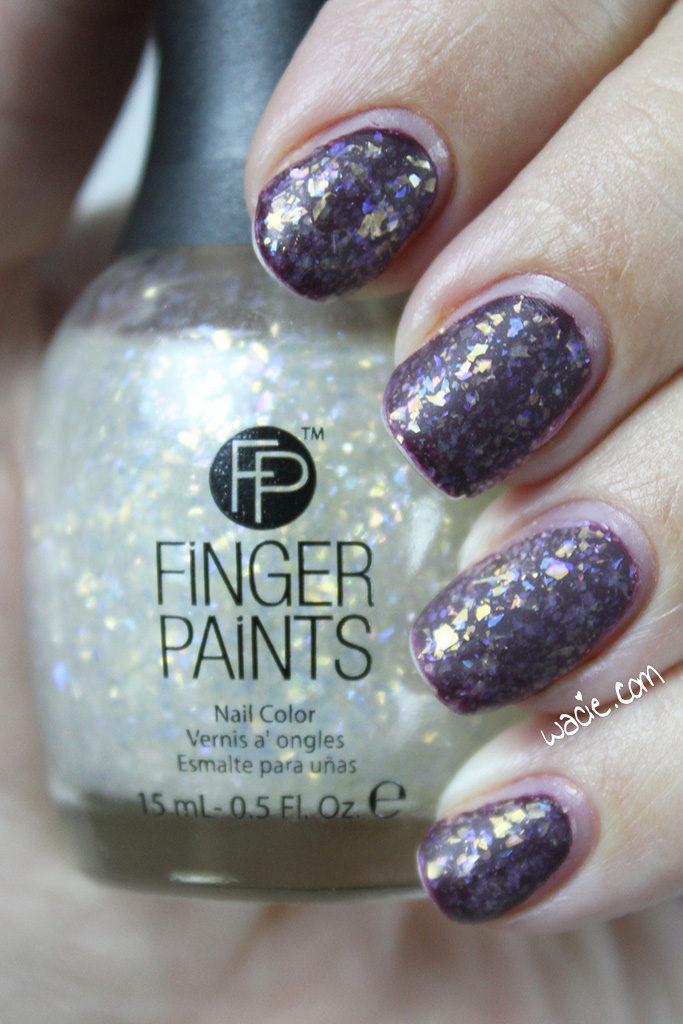 I loved the Finger Paints flakie collection from the other year. I was actually pretty lucky and scored most of them from the Sally Beauty Supply sale bin. It was the most exciting thing. I love this one because the colors contrast; some flakies glow golden, others glow blue-violet, and they bring out the best in each other. I had to mattify them for the full effect. The colors are very strong. I used two coats to get this much coverage.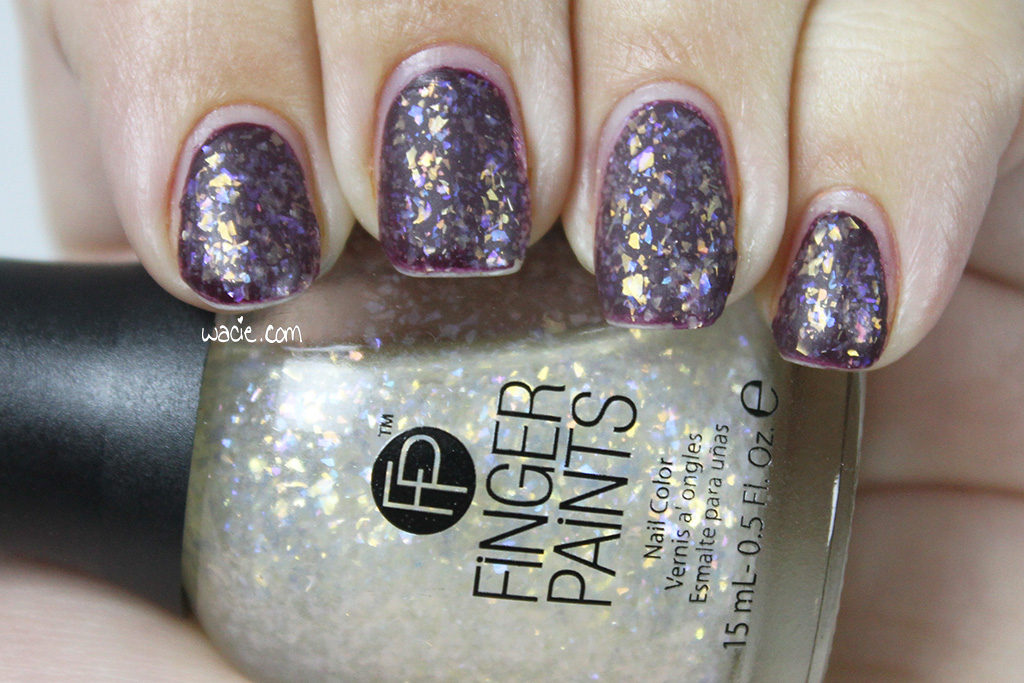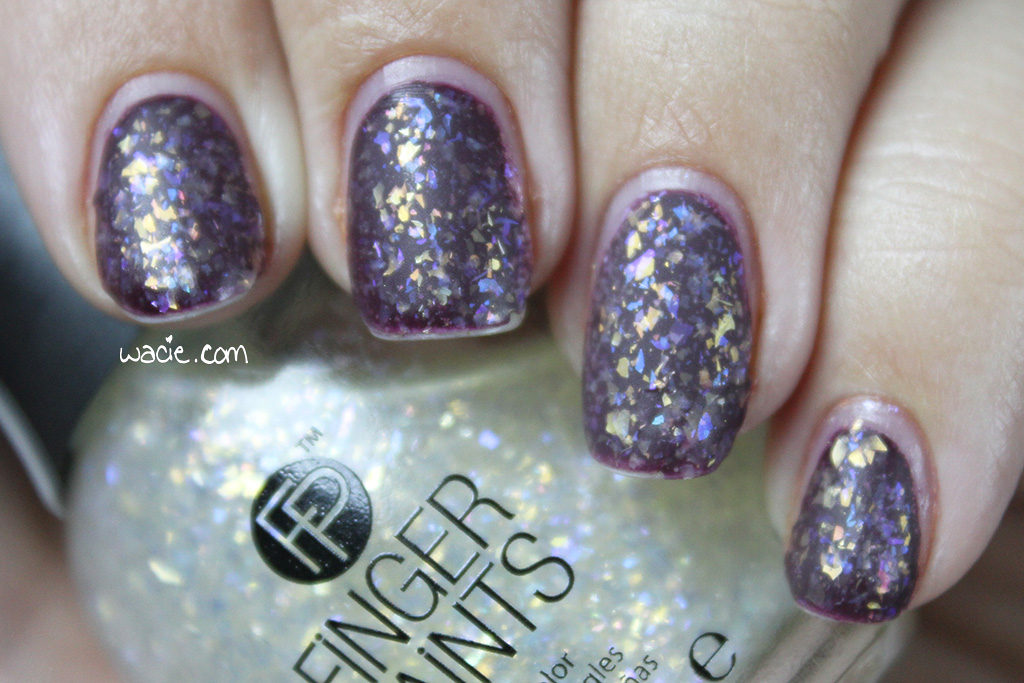 As beautiful as the flakies are, though, I'm the most excited about wearing Provocation. Deep plum polish always makes me feel glamorous, but having it be a Chanel polish really ups the glamour factor. There's still a part of me that feels guilty for buying these, especially since there's no real difference between mid-end and high-end polish. I just remember seeing Chanel's Vamp in so many magazines as a young teen that I knew one day I'd have to own a Chanel polish. I might have a little buyer's remorse, but I feel posh as hell with this polish on.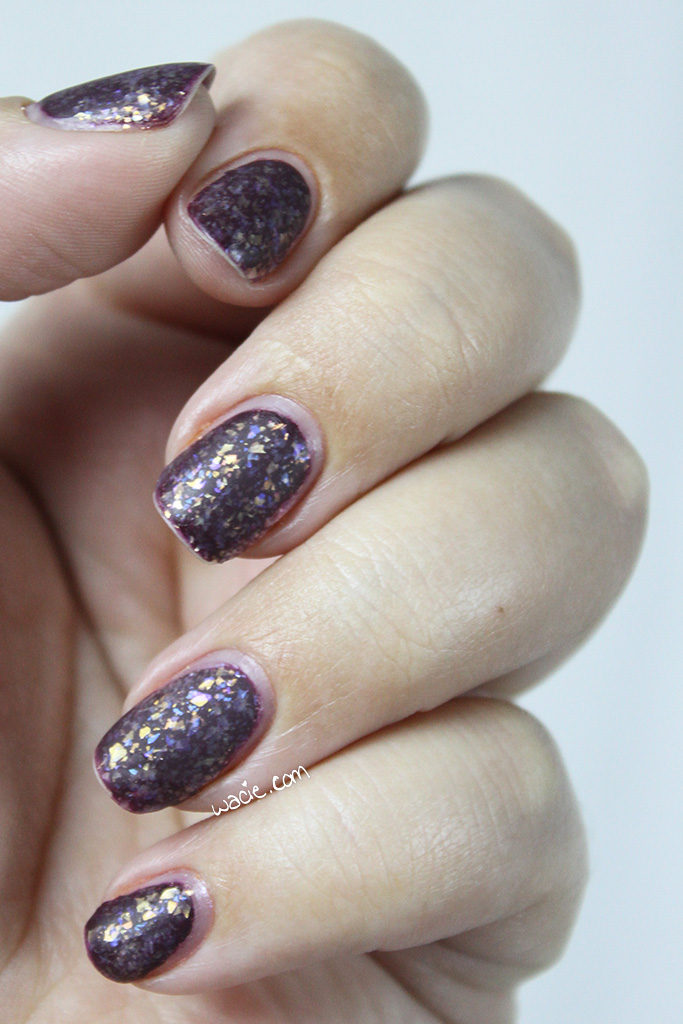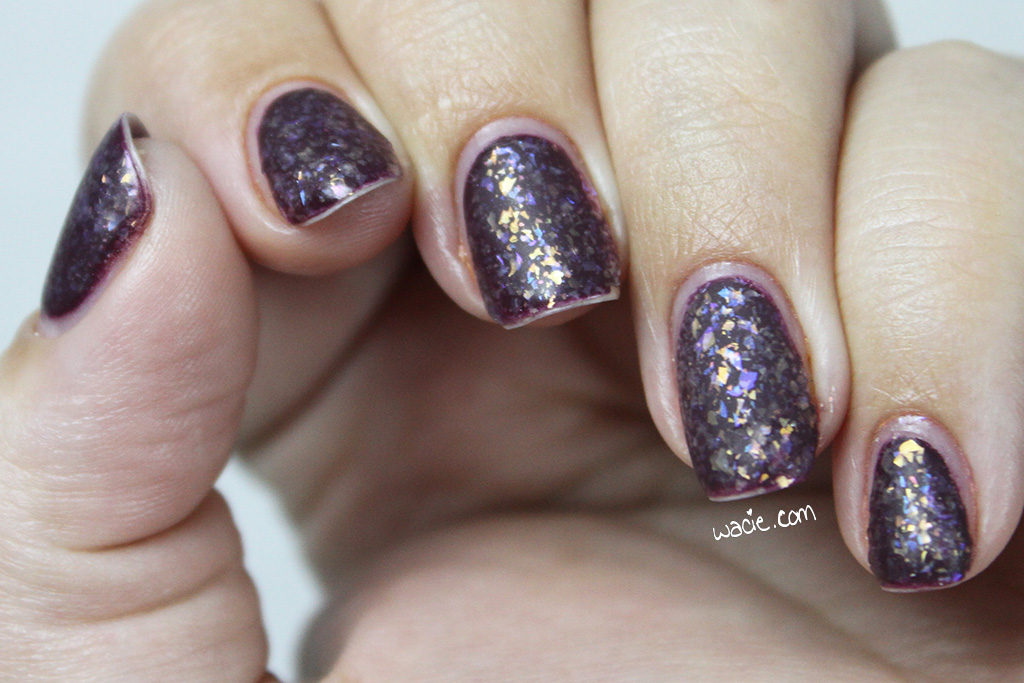 In the sunlight, you can really see the opal effect the flakies have. It's really mesmerizing! The matte coat makes it possible to see all the colors at once, and the colors are really vivid outdoors. Provocation looks red for some reason. These photos were taken in direct sunlight outdoors.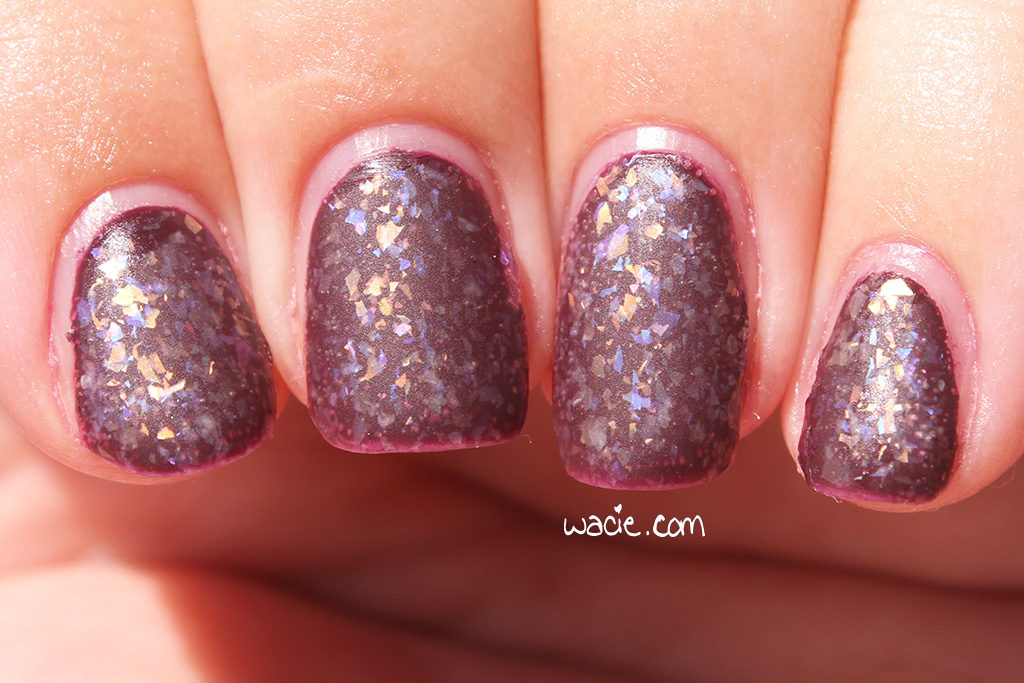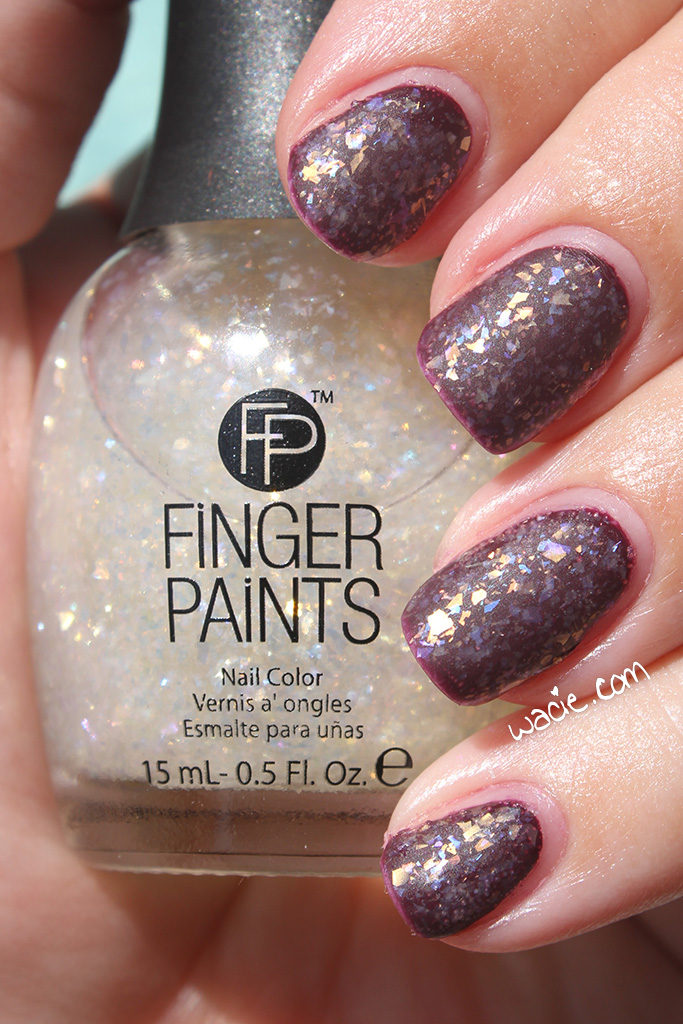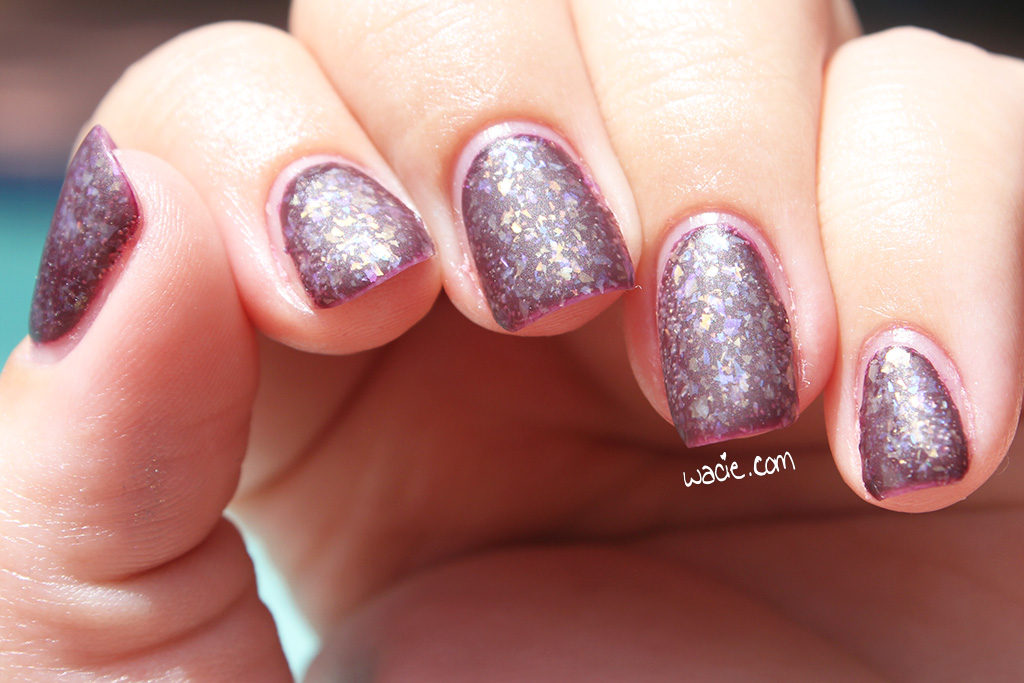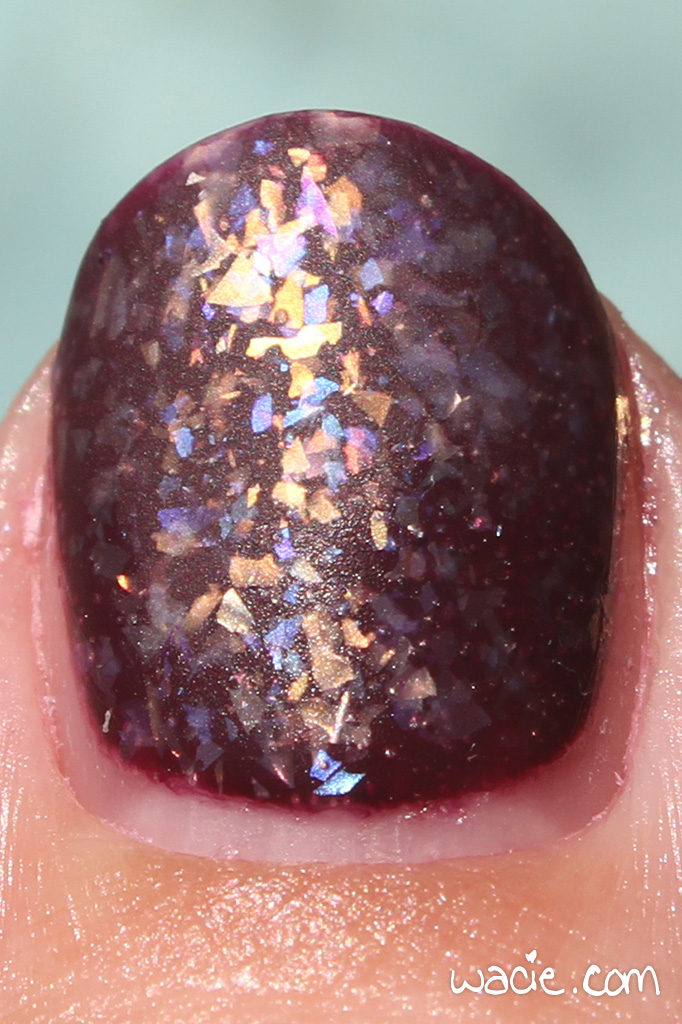 Chanel polishes are available wherever Chanel cosmetics are sold; mine is from Nordstrom. Finger Paints is sold at Sally Beauty Supply.
I bought these polishes myself.