Hello reader! This Sunday's polish is one of those fun novelty ones from around the holidays. I don't have a brand or a shade name, just this cute pumpkin face — looks strangely sinister in the dark — and a dainty, glowing look. I got this from Rite Aid in Atlanta a few years ago, and that's really all I can tell you about it. I'm wearing three coats with one coat of Seche Vite top coat.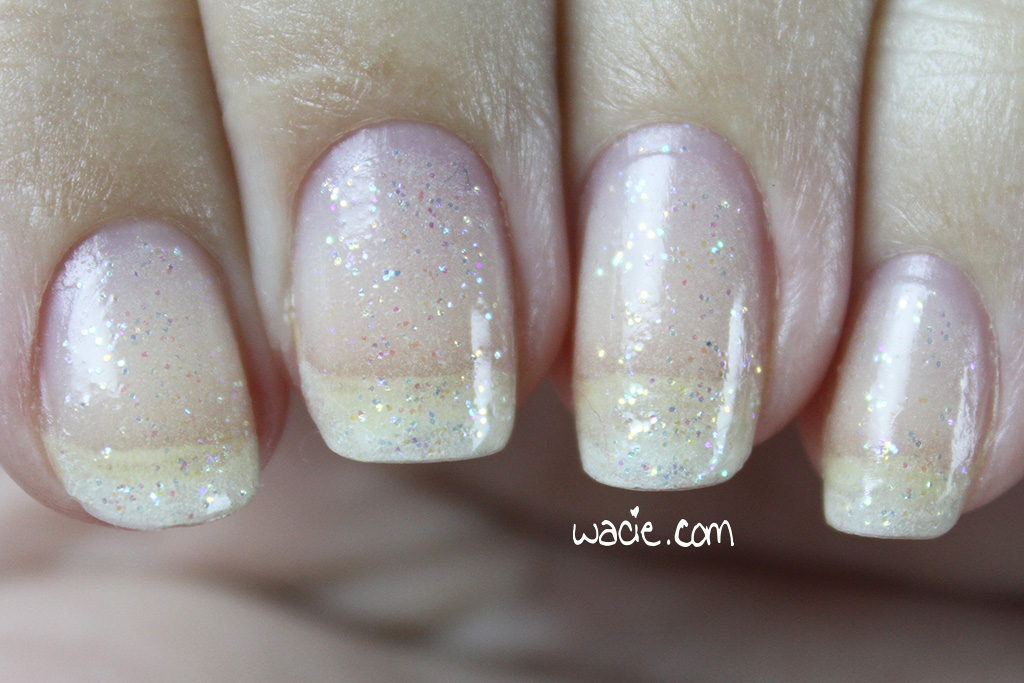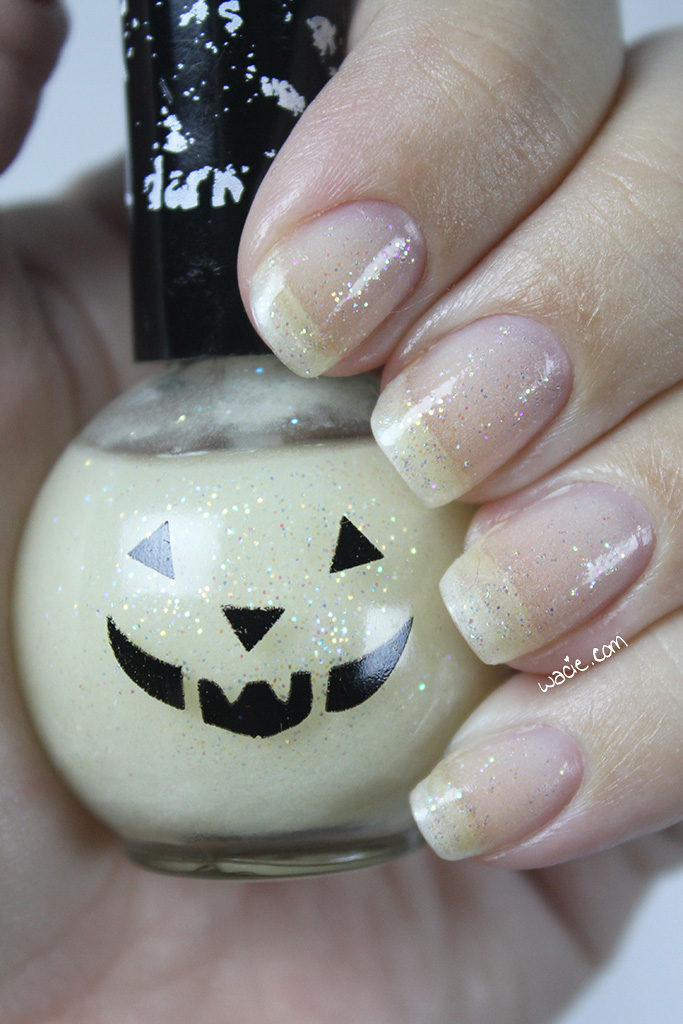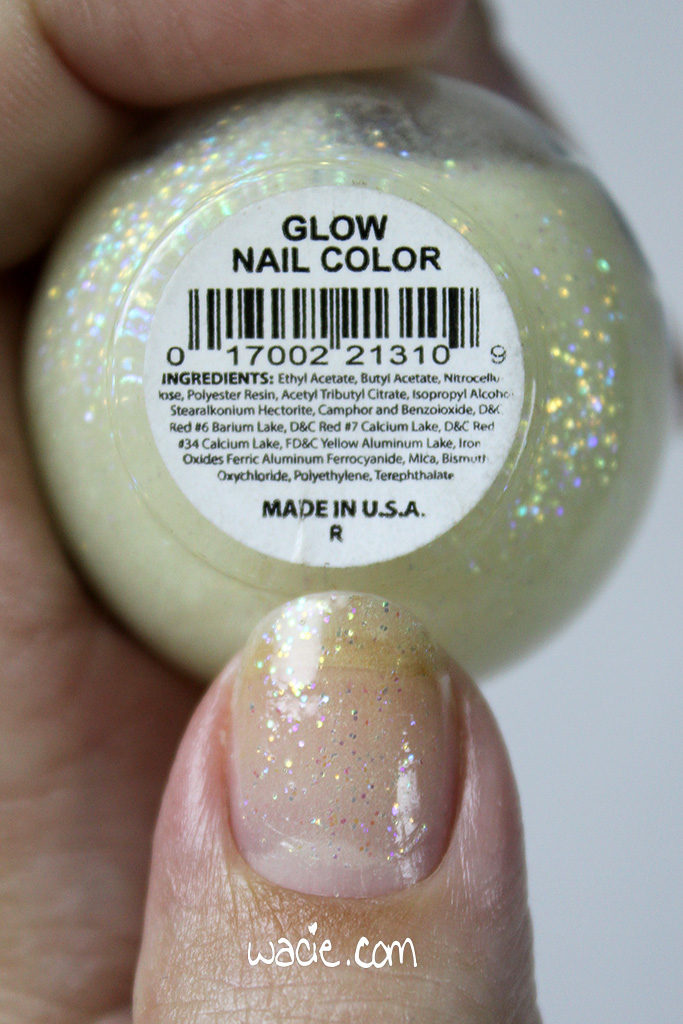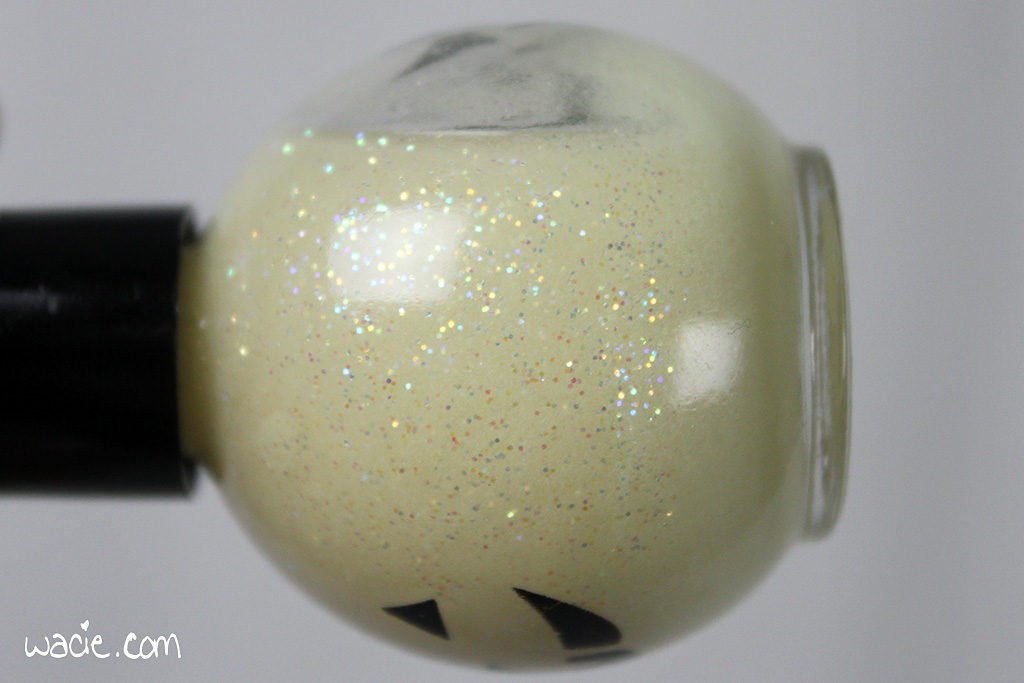 This mystery polish is a translucent glow in the dark polish with a fine iridescent glitter mix. Application was good; the consistency was about what I expected, not too thick or thin. The glitter is well-distributed and evenly applies to the nail. It's very sheer, so building to opacity is not what this polish was suited for; however, this doesn't have a grainy appearance that some glowers have with multiple coats, making it a good polish for layering. It dries quickly and with a glossy finish, though there is still a bit of texture from the glitter.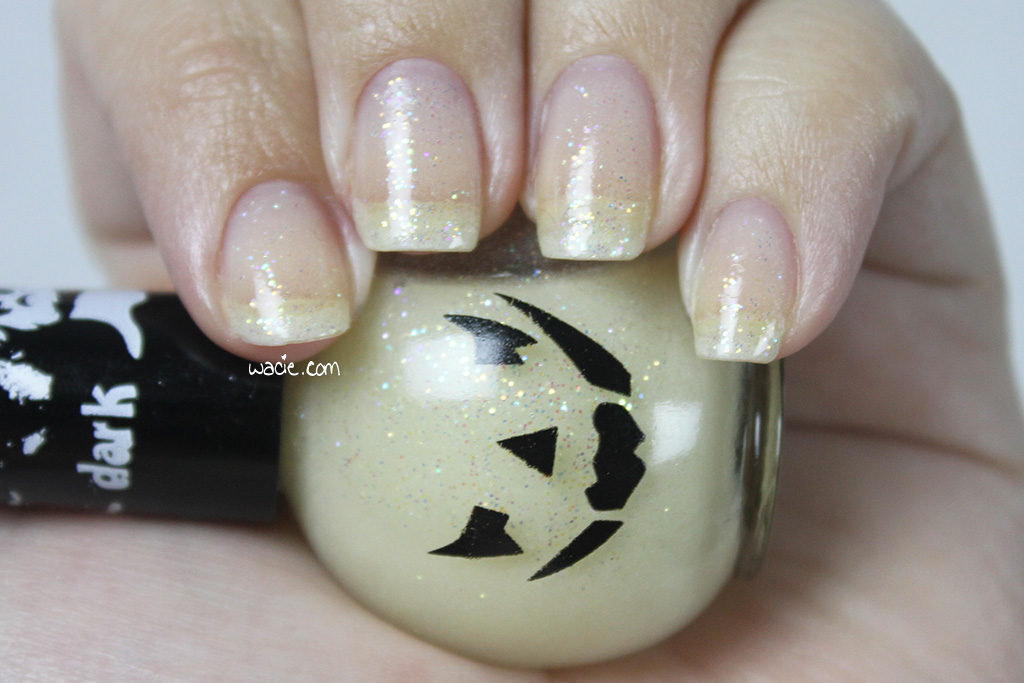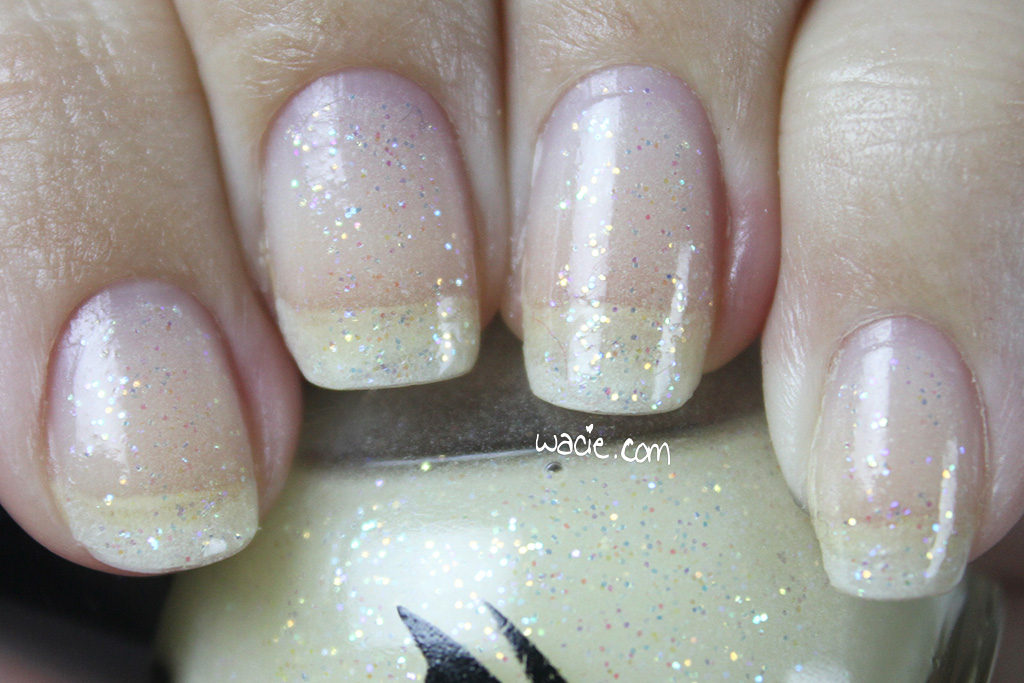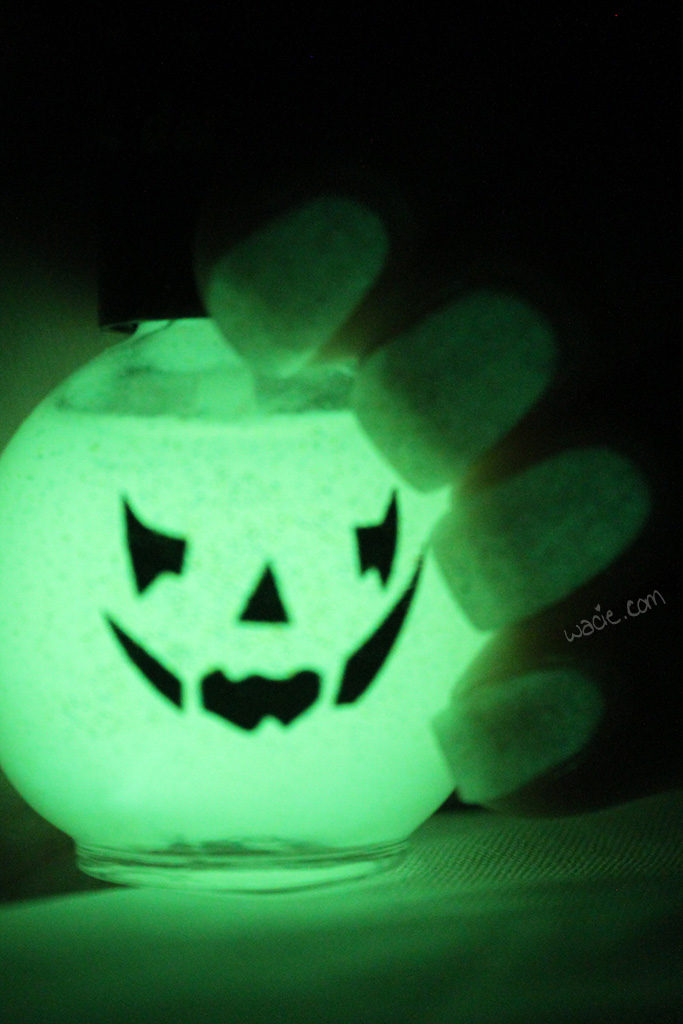 I bought these — I also have a pink equivalent — because I couldn't turn down glow in the dark polishes with glitter. I'm not the kind of person who (usually) goes after novelty products, but these were so cute and not really something I expected to find, so I got them. I like how barely there it is; I forget I'm wearing polish at all. Even the glitter is inconspicuous unless the light is shining right on it. And, of course, the glow is pretty powerful if you've been holding it under the light. One thing I worry about is wear length and quality; a few hours after finishing the mani, I got a chip.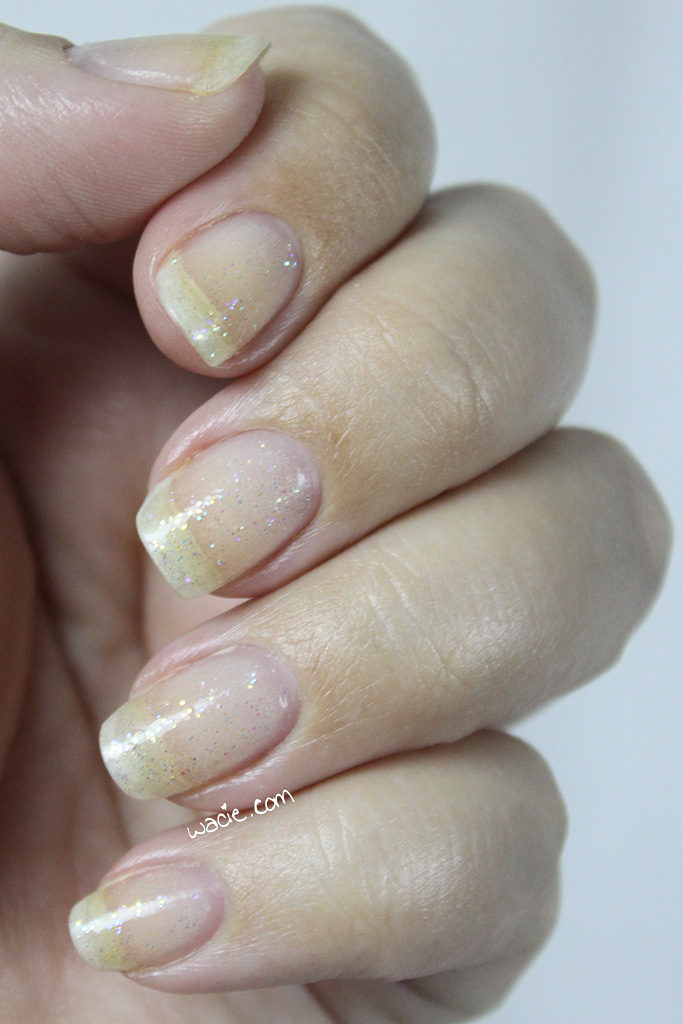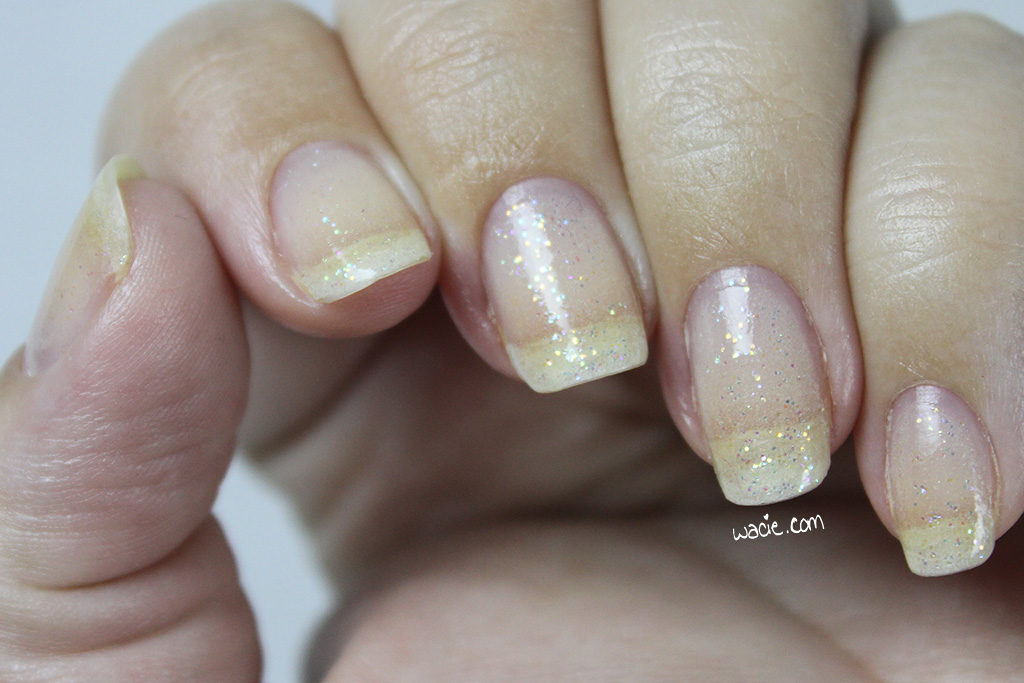 I took some outdoor photos. The sun didn't come out for me today, but it looks nice regardless. These photos were taken in mostly cloudy conditions.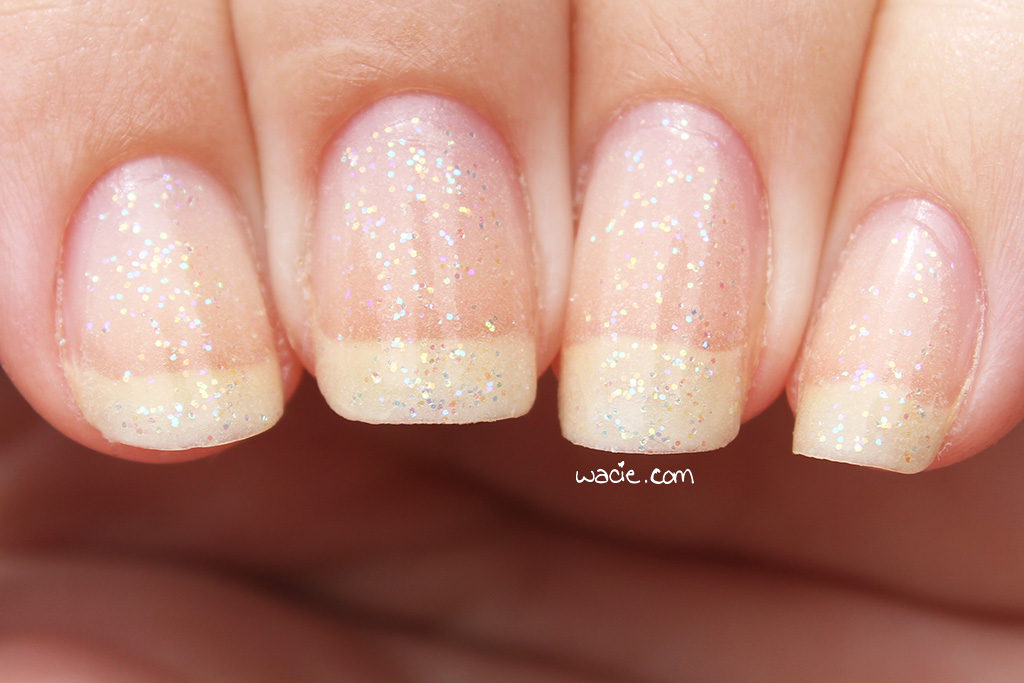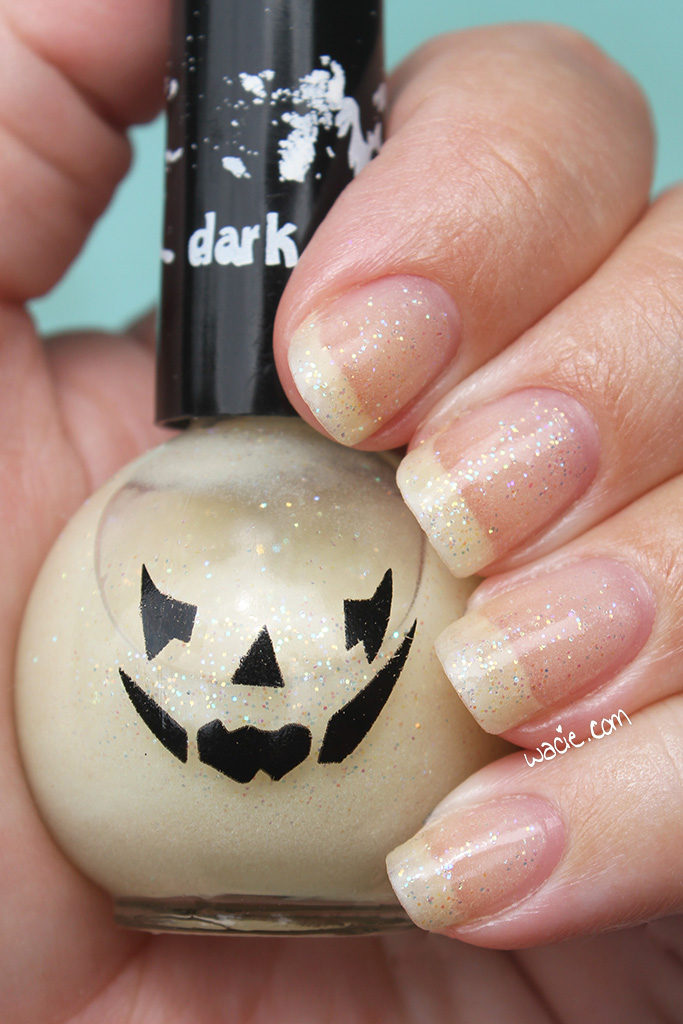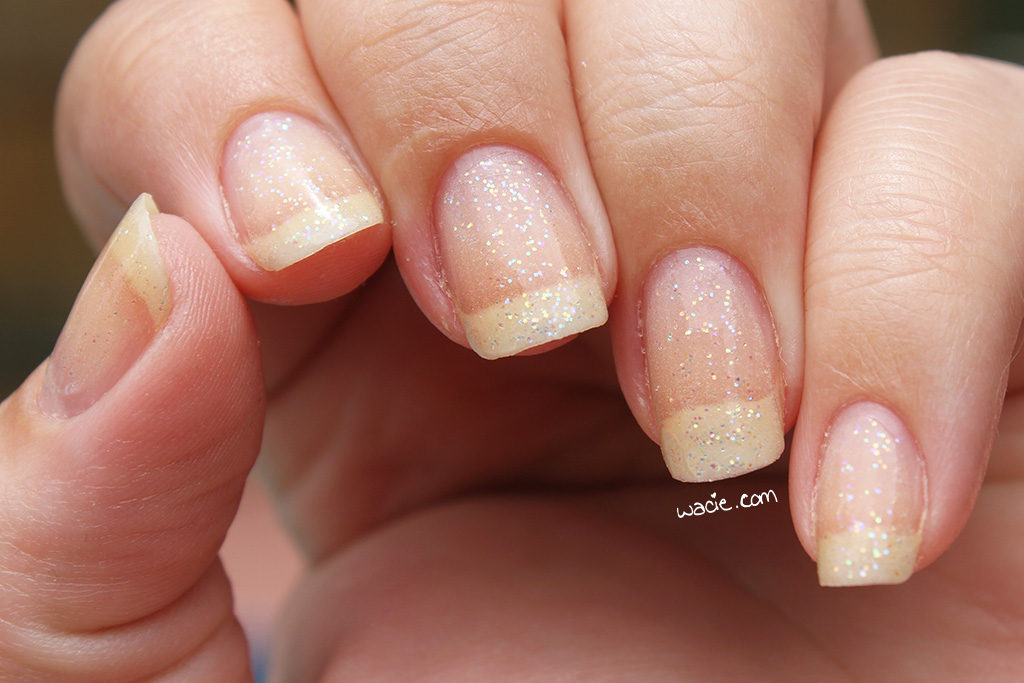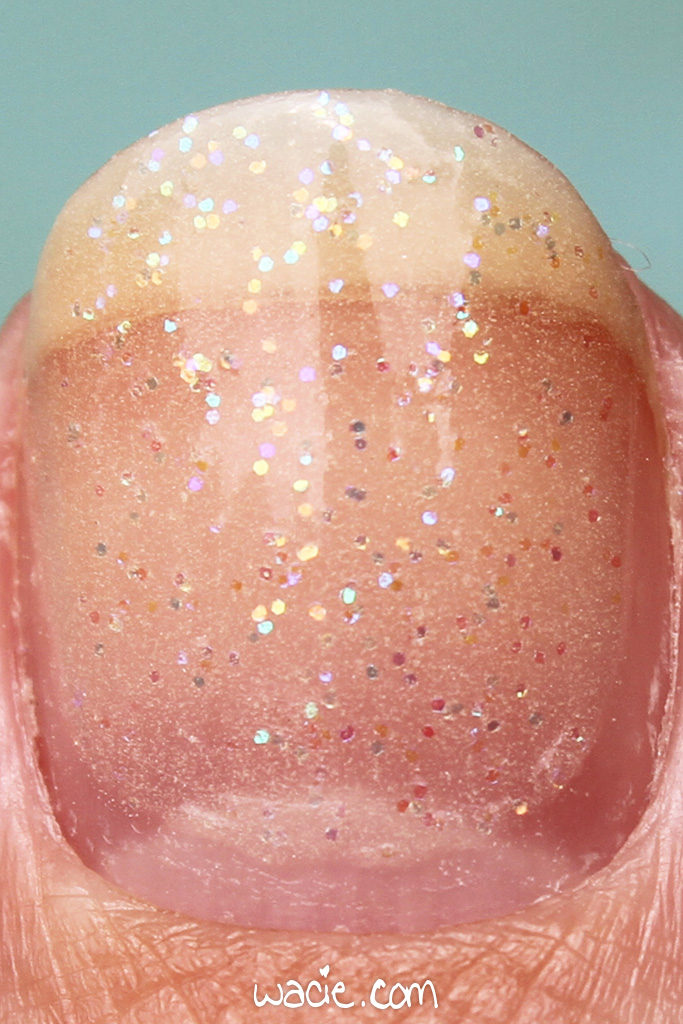 I have these polishes listed as Rite-Aid, since that's where I got them, and there's no branding or anything else on it. I'd love to learn more about who makes these!
I bought this polish myself.