Welcome back to Swatch Saturday! I absolutely love today's polish. This is The Innuendo Squad from Blue-Eyed Girl Lacquer; I'm wearing three coats with one coat of Seche Vite top coat. Al photos were taken outdoors in direct sunlight (by the pool!).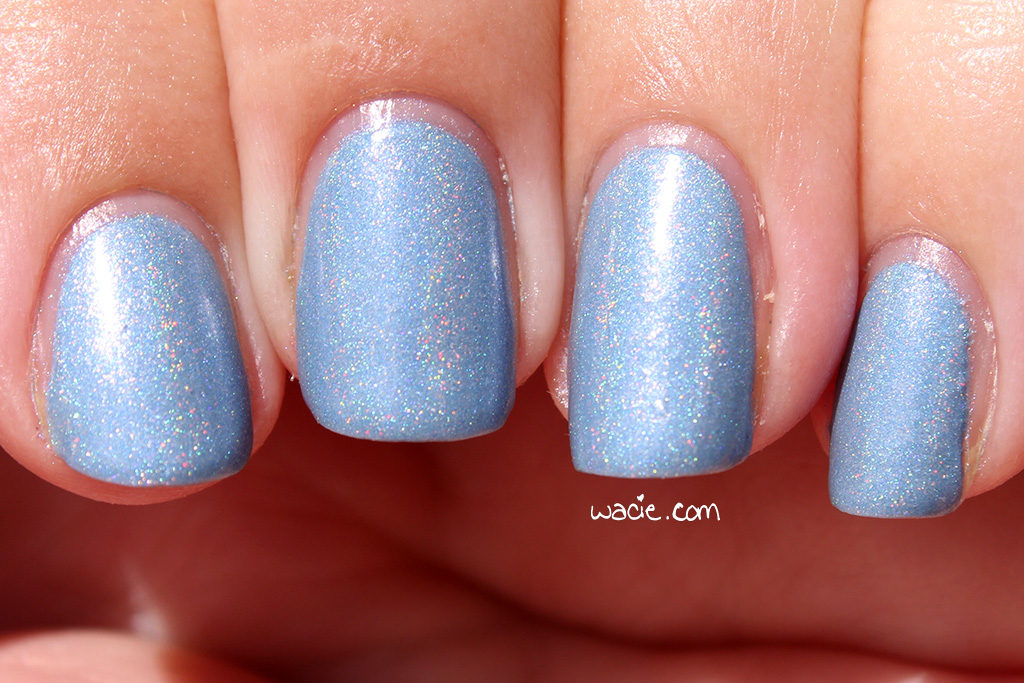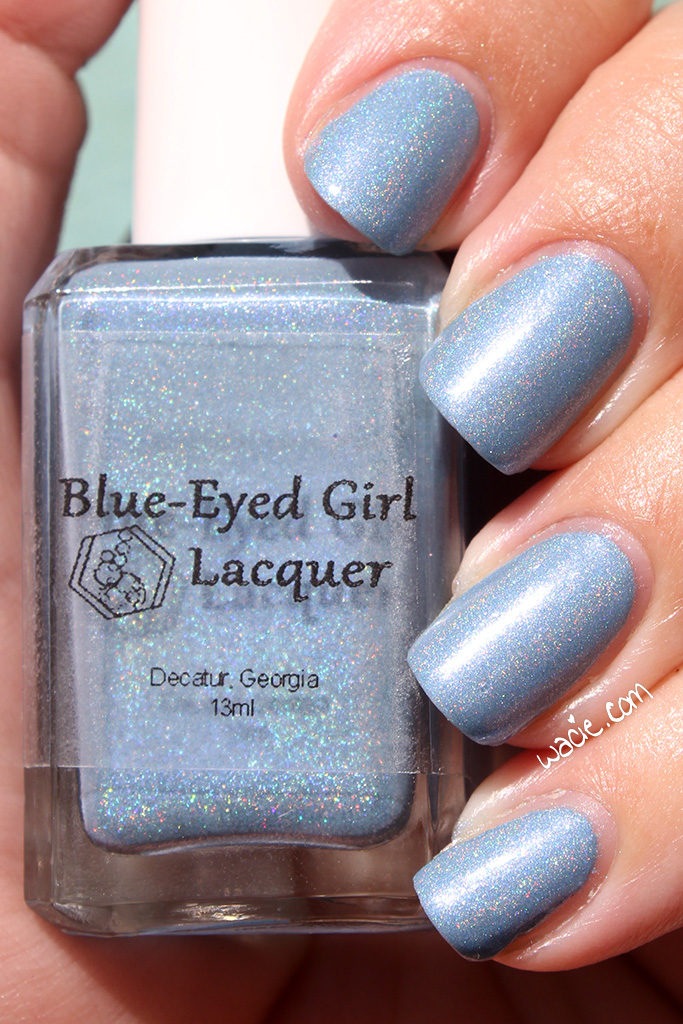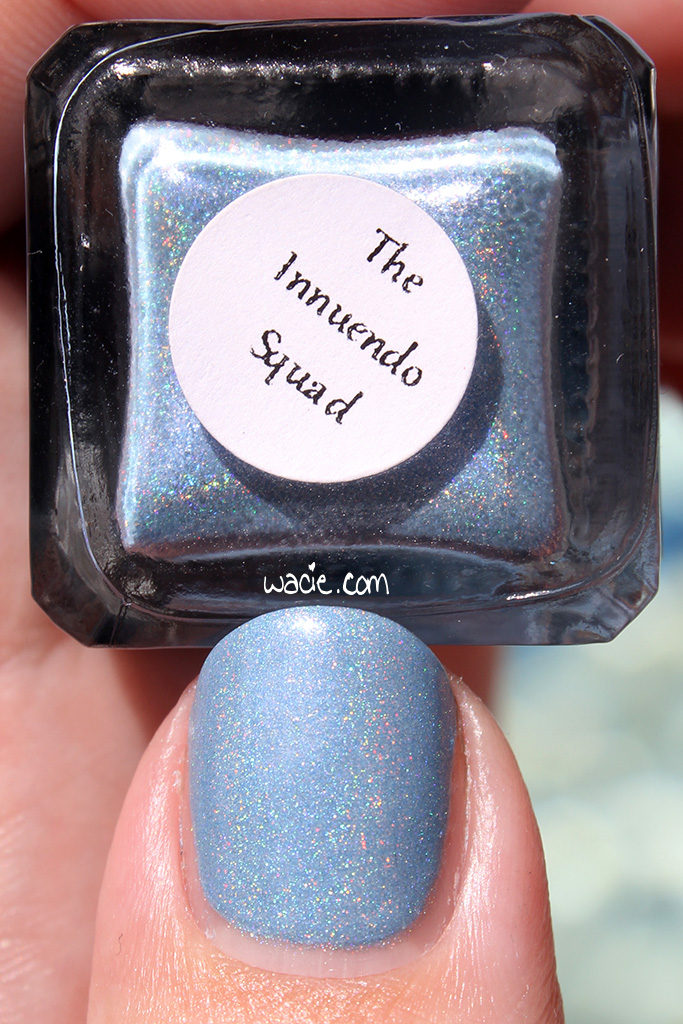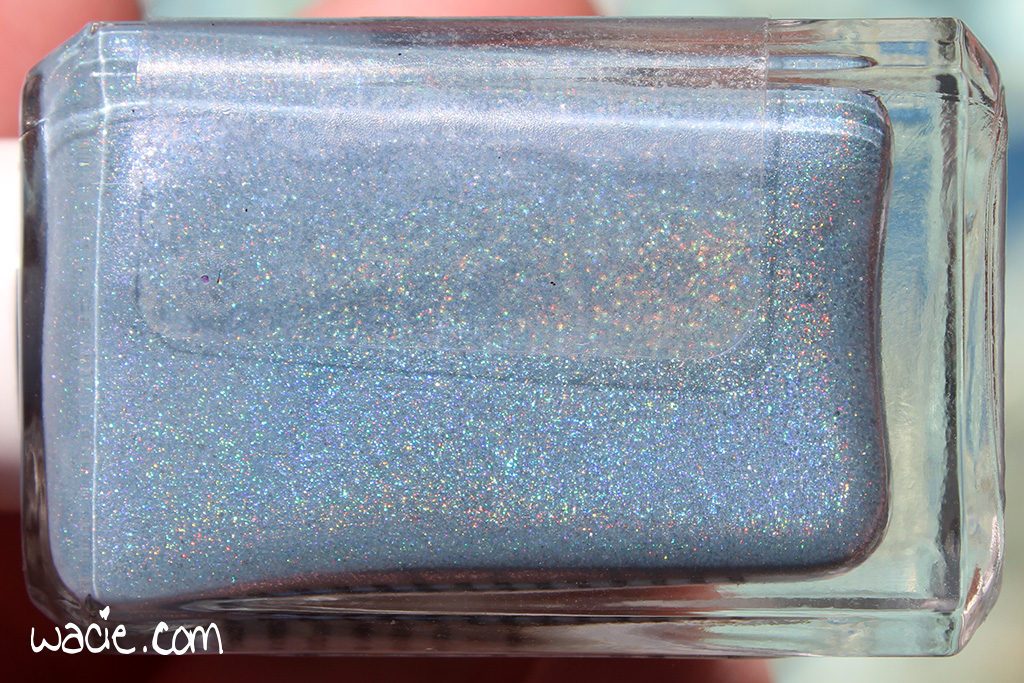 The Innuendo Squad is a powder blue linear holo polish with silver shimmer. Application was very good; the consistency was thin enough to glide on, but thick enough to be very pigmented. I had near-opacity on the first coat. I had no issues at all with this polish. It dries quickly and with a satin finish; I used top coat for shine and extra holo goodness.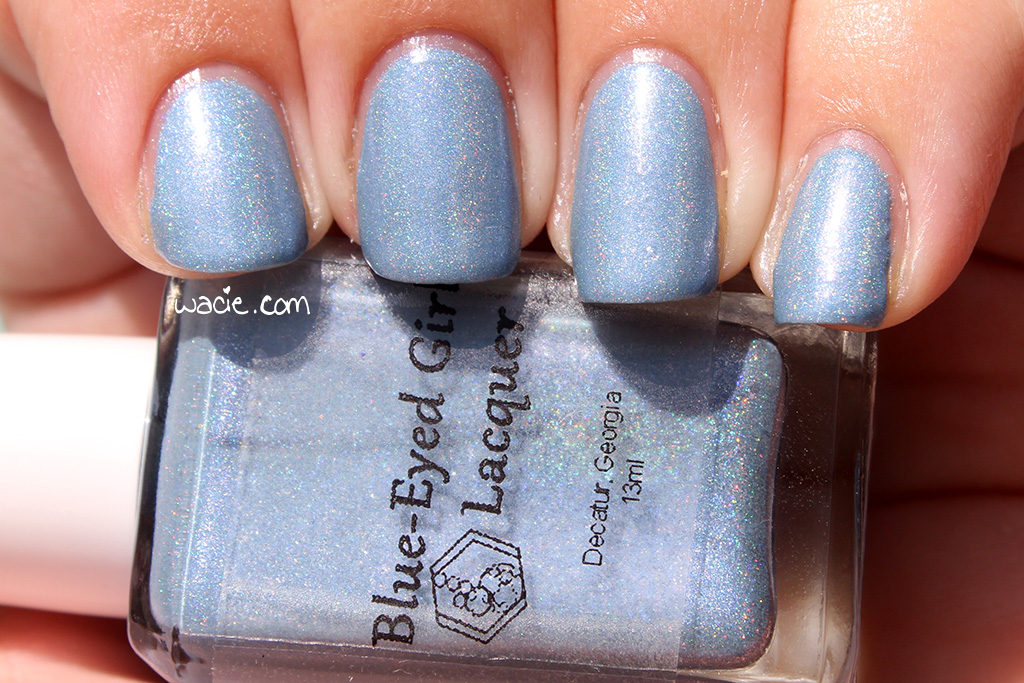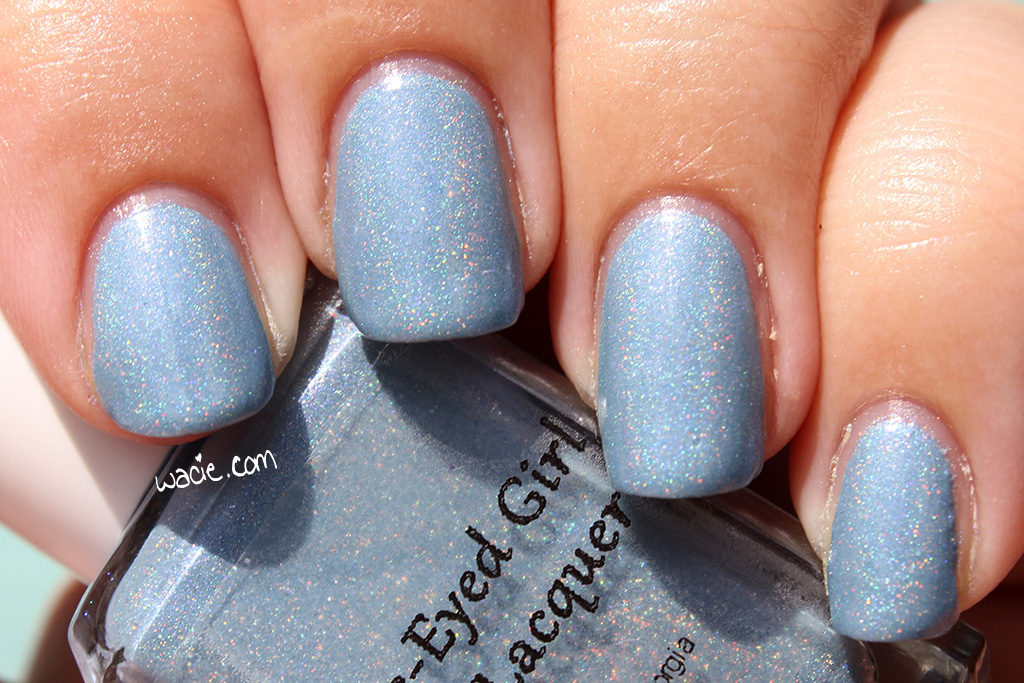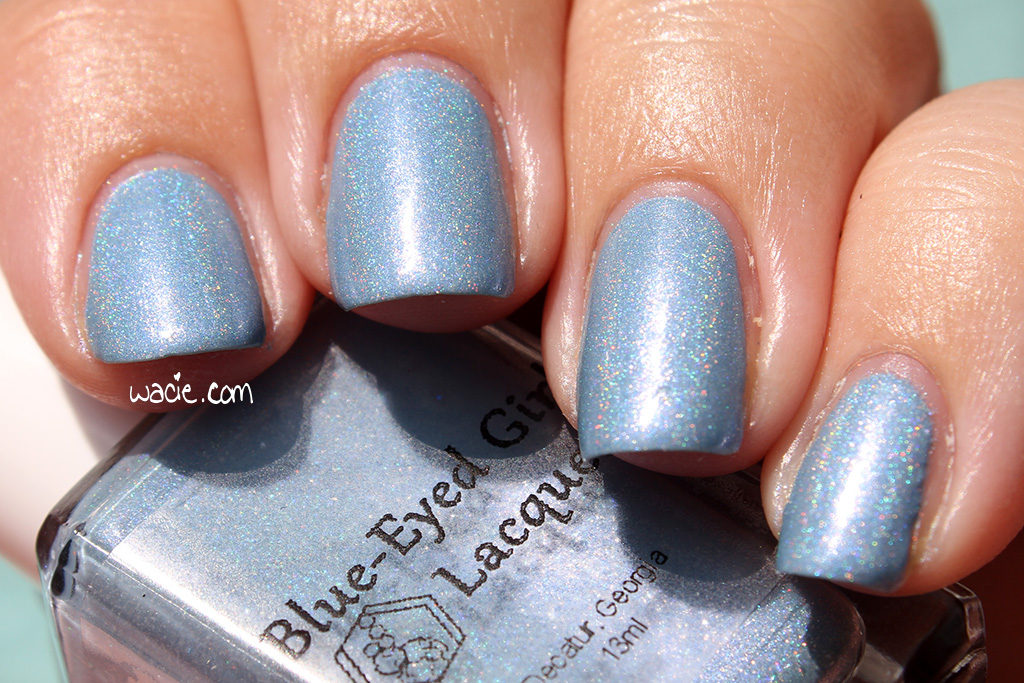 I'm really enjoying this polish. The holo is on the softer side; there's no crazy rainbow action here, but I'm okay with that. I feel like too much holo would spoil the beautiful color of this polish. The silver shimmer is really subtle as well, a soft addition you'll miss if you don't know it's there. It's very delicate, and very charming.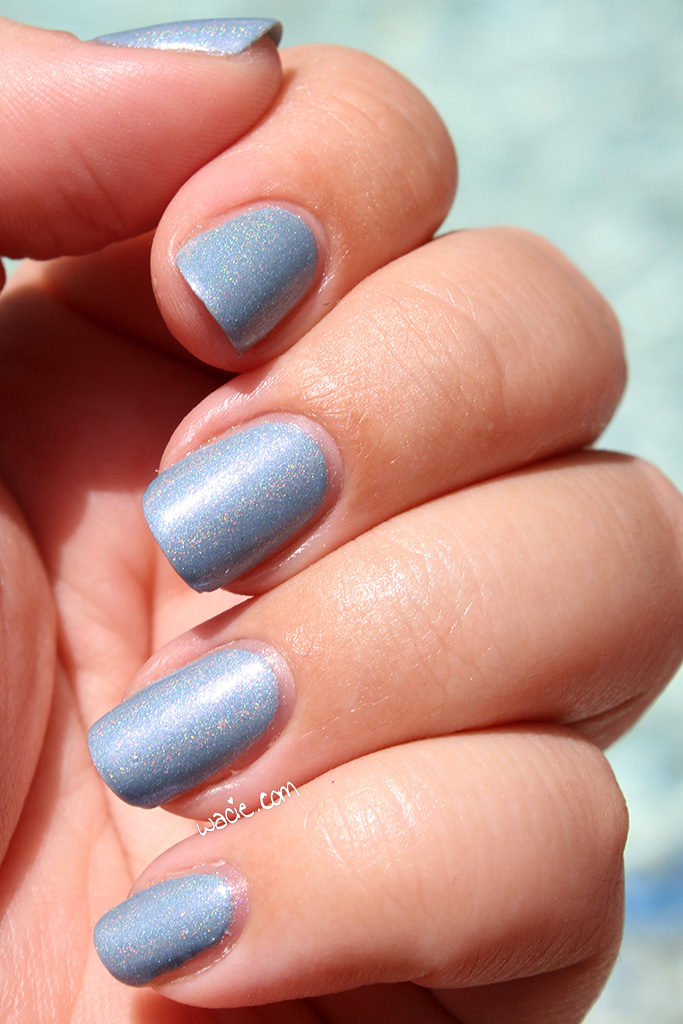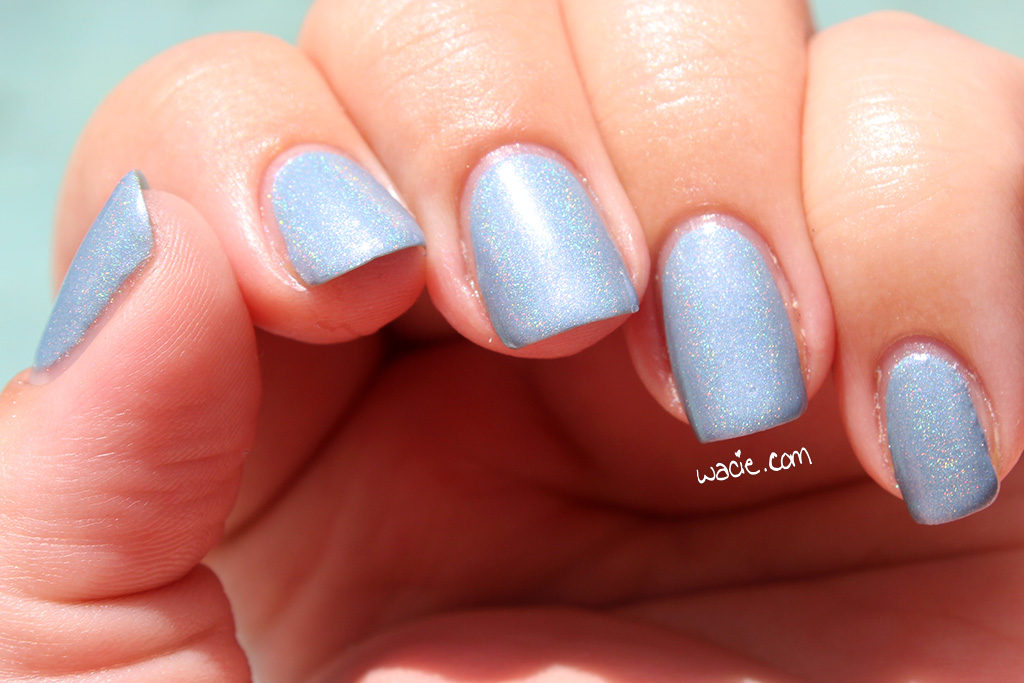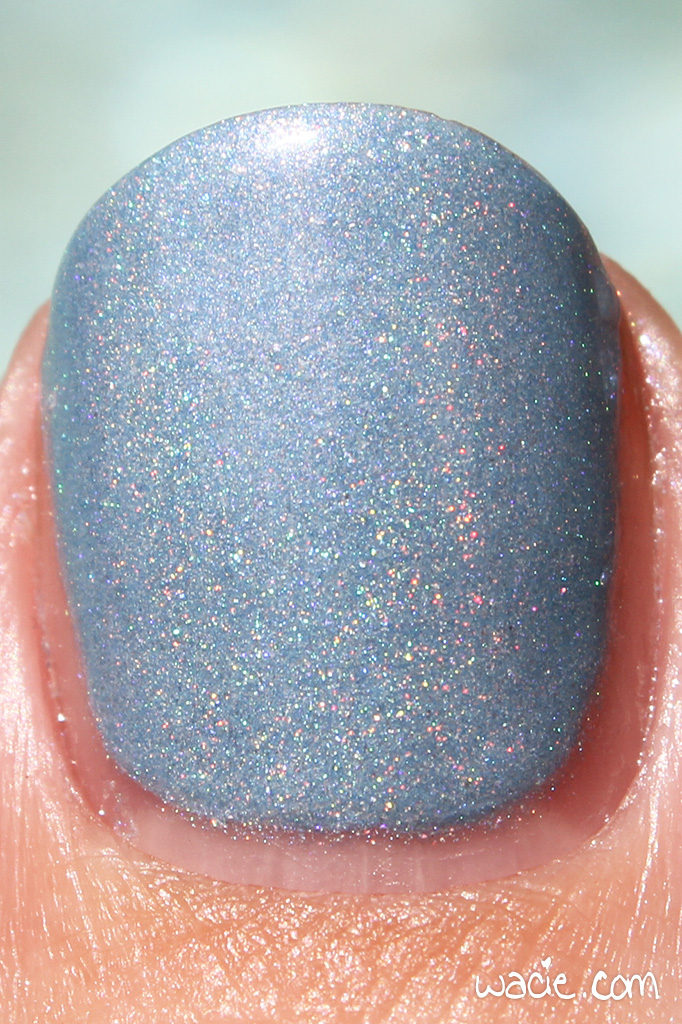 Outdoors is where you'll see the holo effect best, obviously. I think the shimmer might look best indoors, but the holo looks best out here for sure. Really, just the color of this polish is a huge win for me. The holo and shimmer are bonus.
The Innuendo Squad is discontinued by Blue-Eyed Girl Lacquer; other BEGL polishes are available from their online shop.
I bought this polish myself.