Hello! I feel like today's mani is a special occasion because I'm using Essie's Shine of the Times. Remember when this was the polish every nail addict needed but couldn't find? I remember checking every drugstore in town when I heard it existed, and then I had to resort to buying one on Amazon. About a year after that, I did find two in the wild, hidden away in a Walgreens sale bin. It was the greatest day. For this look, I used Shine of the Times over Julep's Char.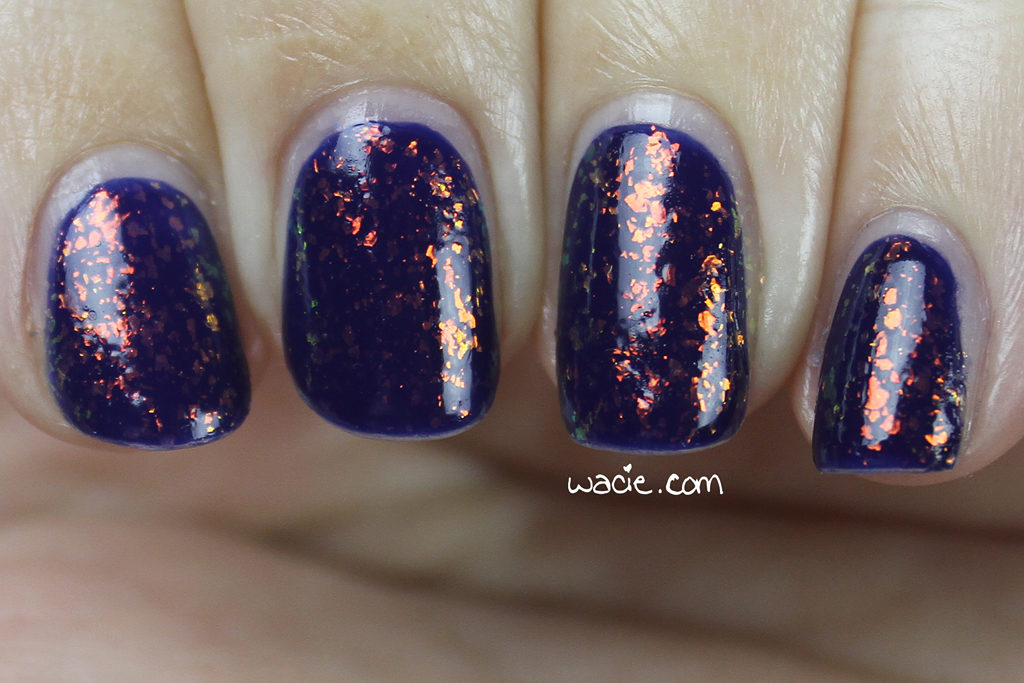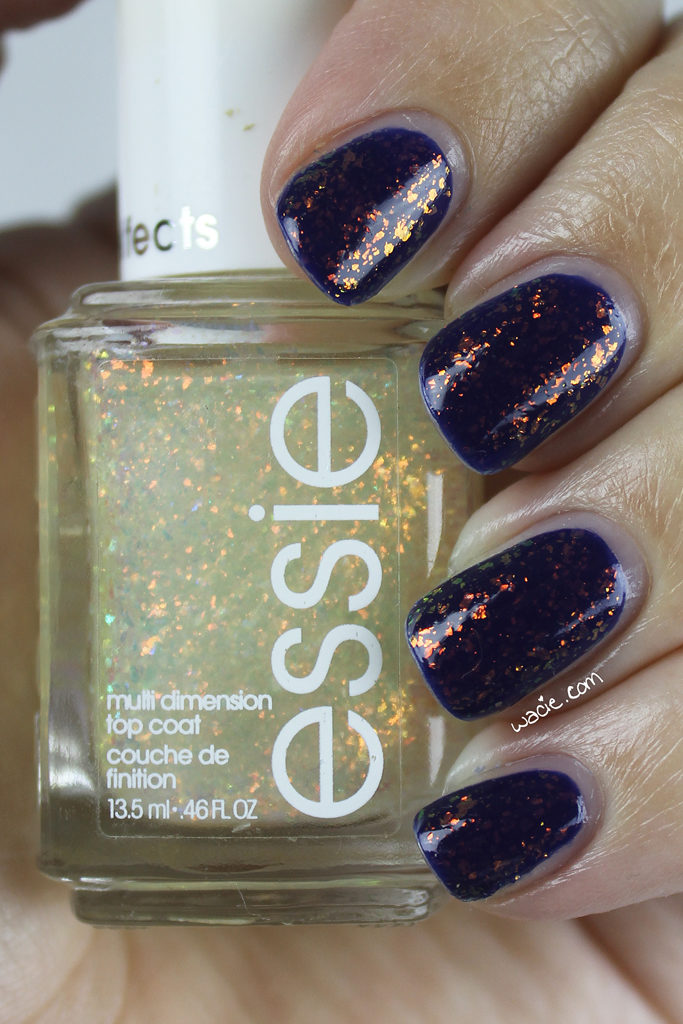 Char is the best undies for shine of the Times. It's dark enough for the fiery flakies to look their best, but has just a hint of color. I love Shine of the Times over black, but it's kind of basic. I love substituting a dark gray, blue, green, or plum for black. It feels a little more sophisticated. Plus, when it's over dark blue, it kind of looks like unicorn pee.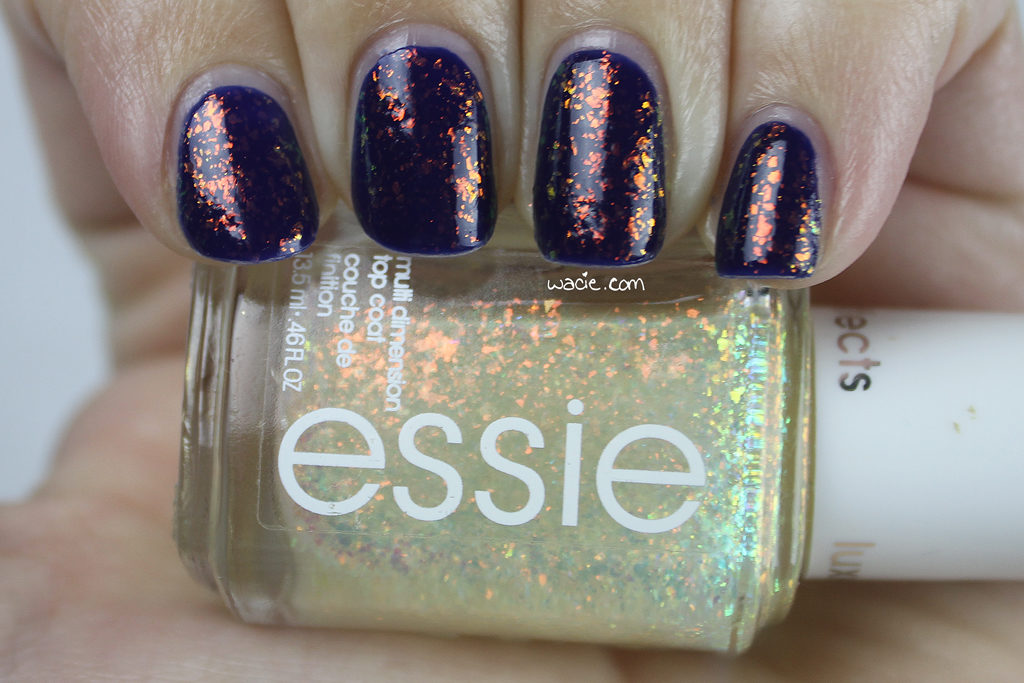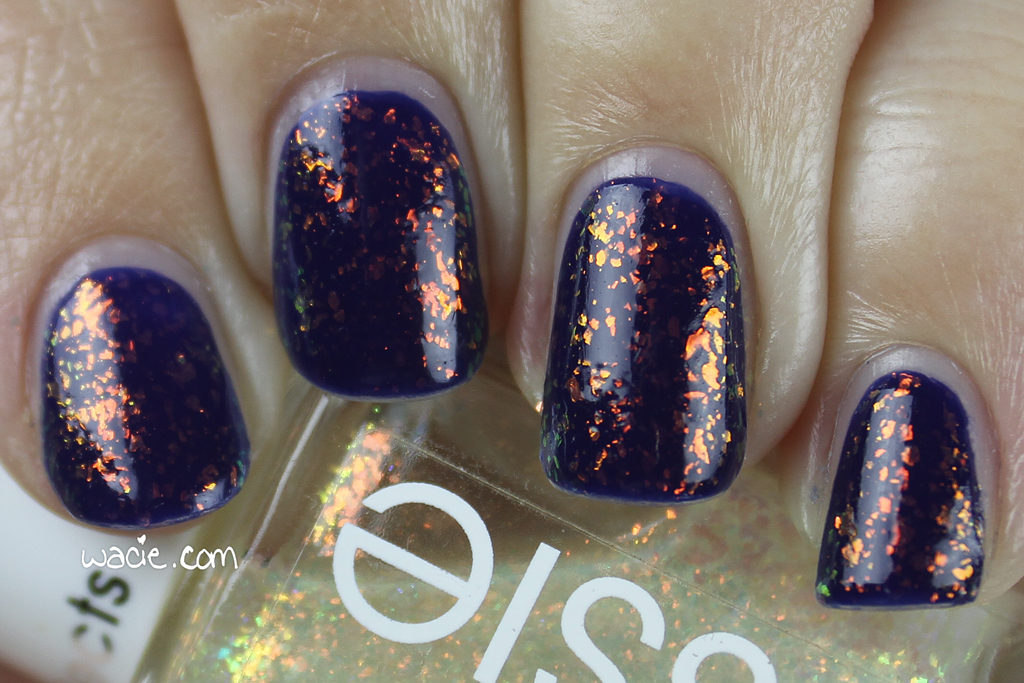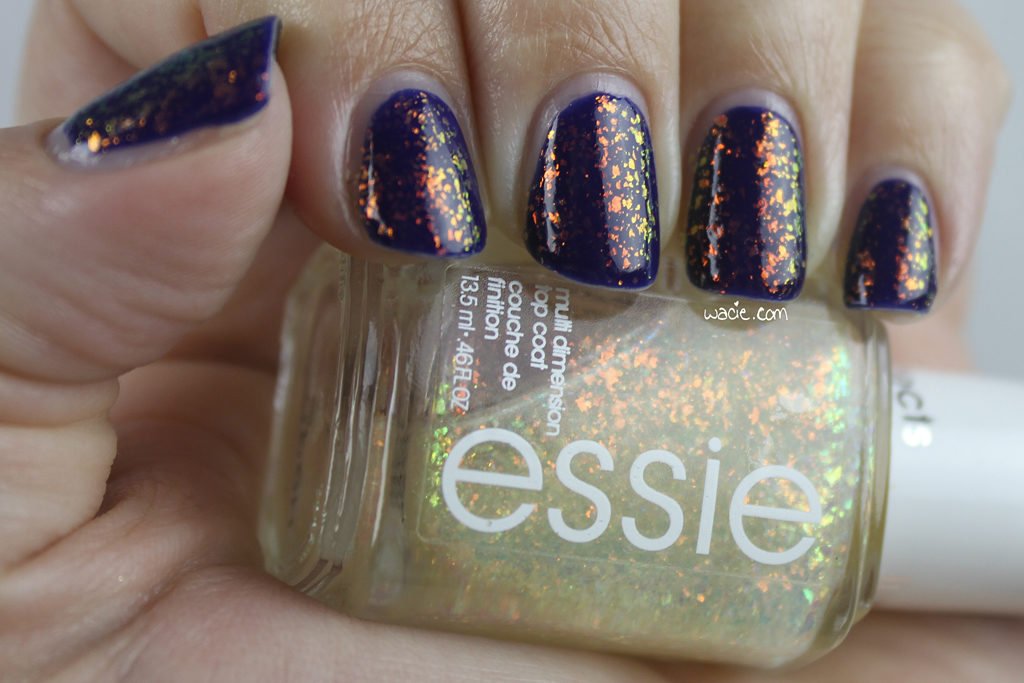 I don't think there's a polish that Shine of the Times couldn't make better, though. Honestly, I chose Char at random. I was totally prepared to layer it over any creme I plucked from the drawer, but now I can't imagine a better combination.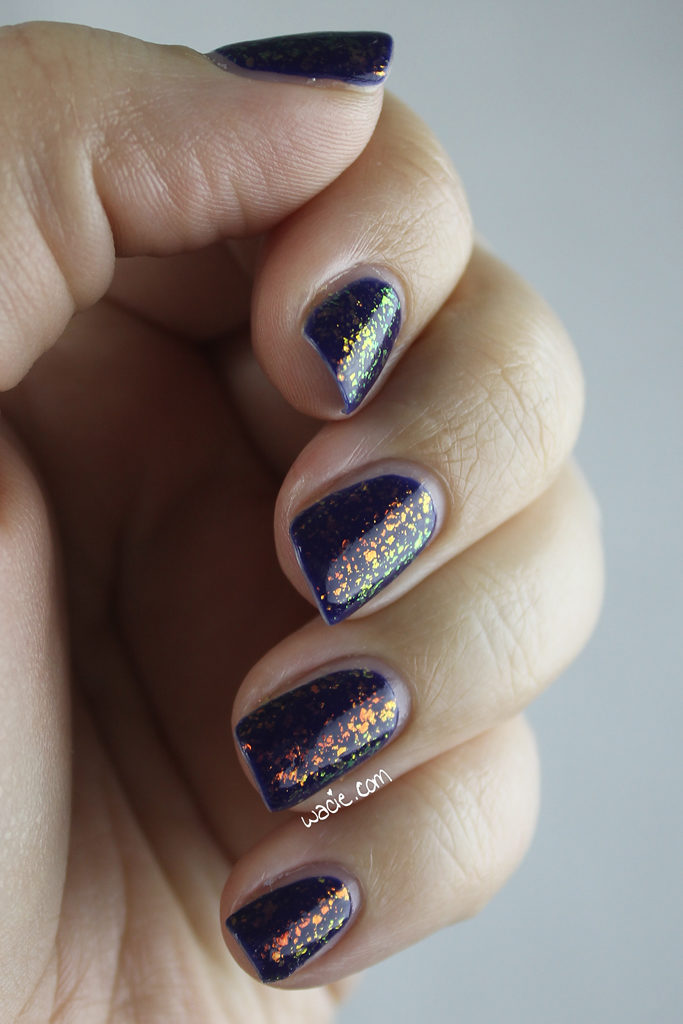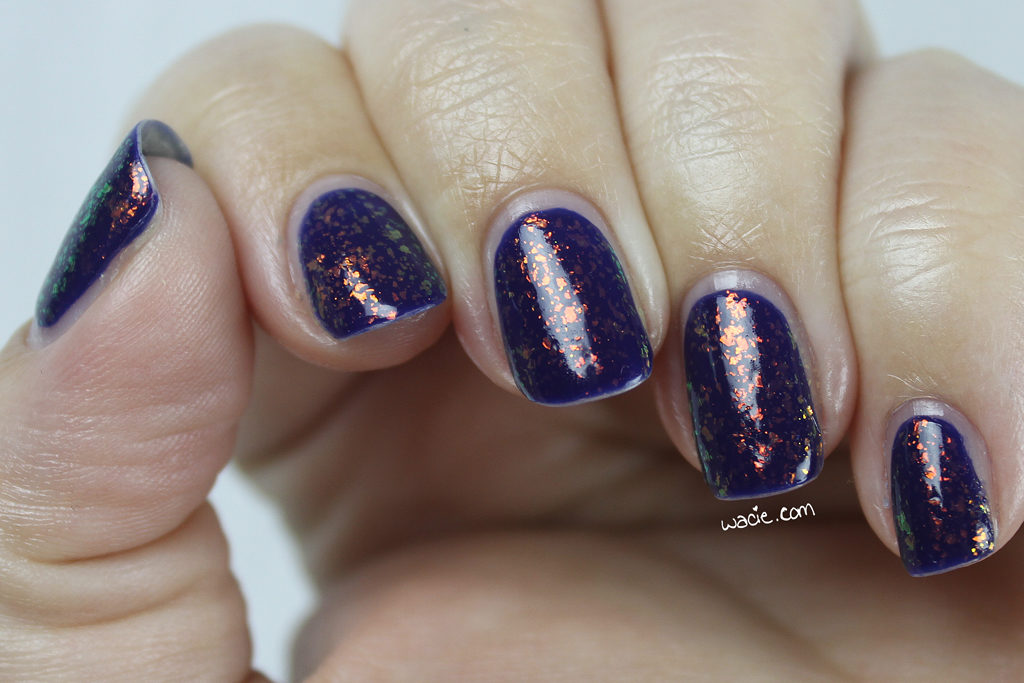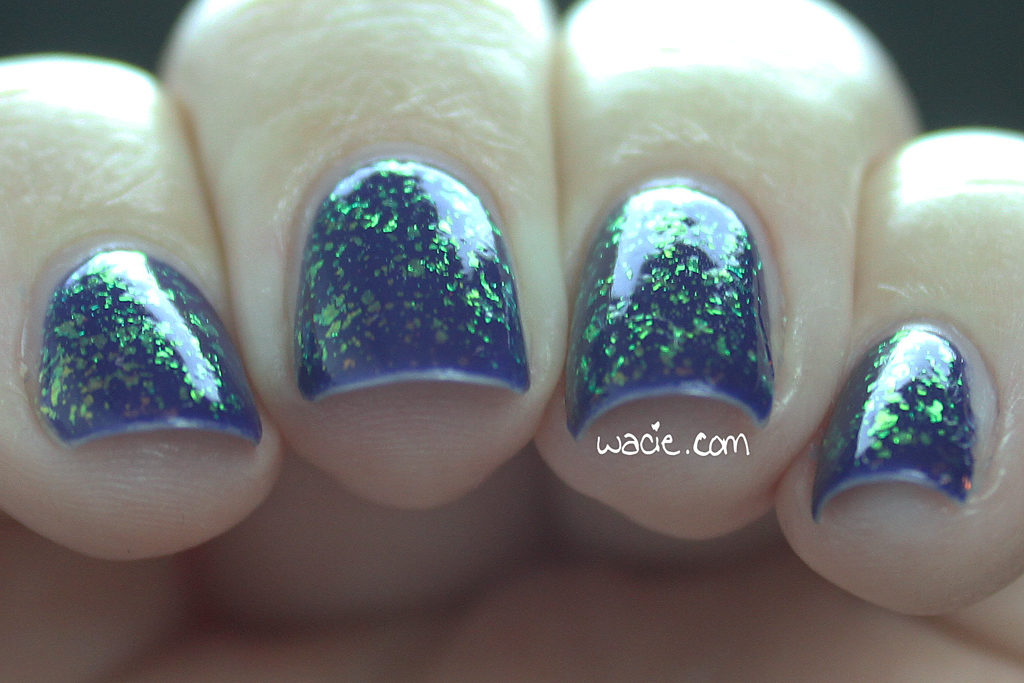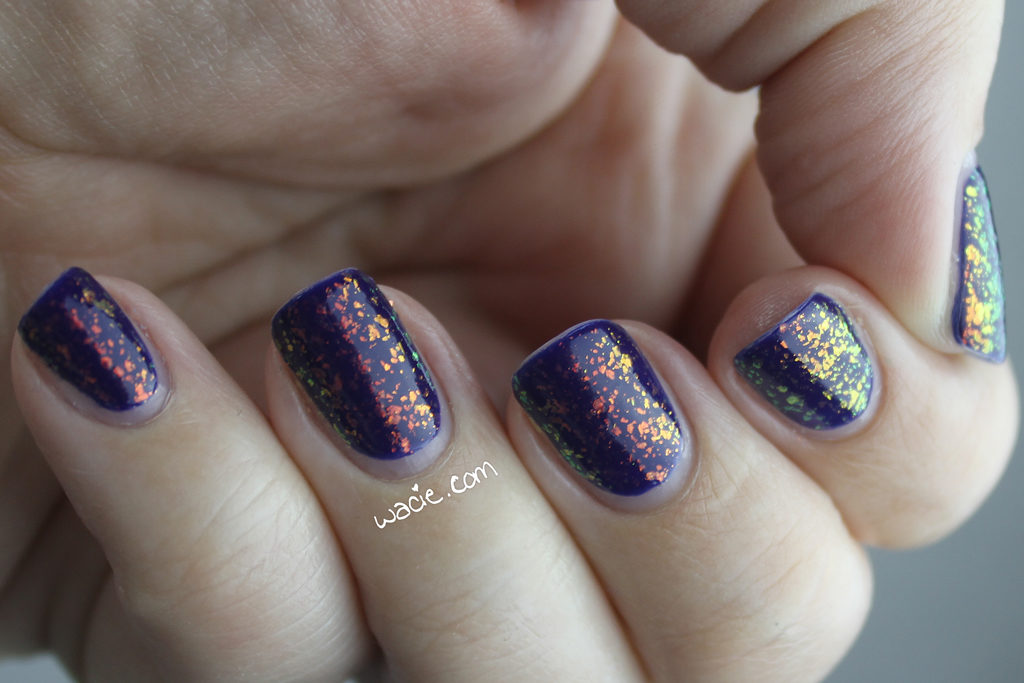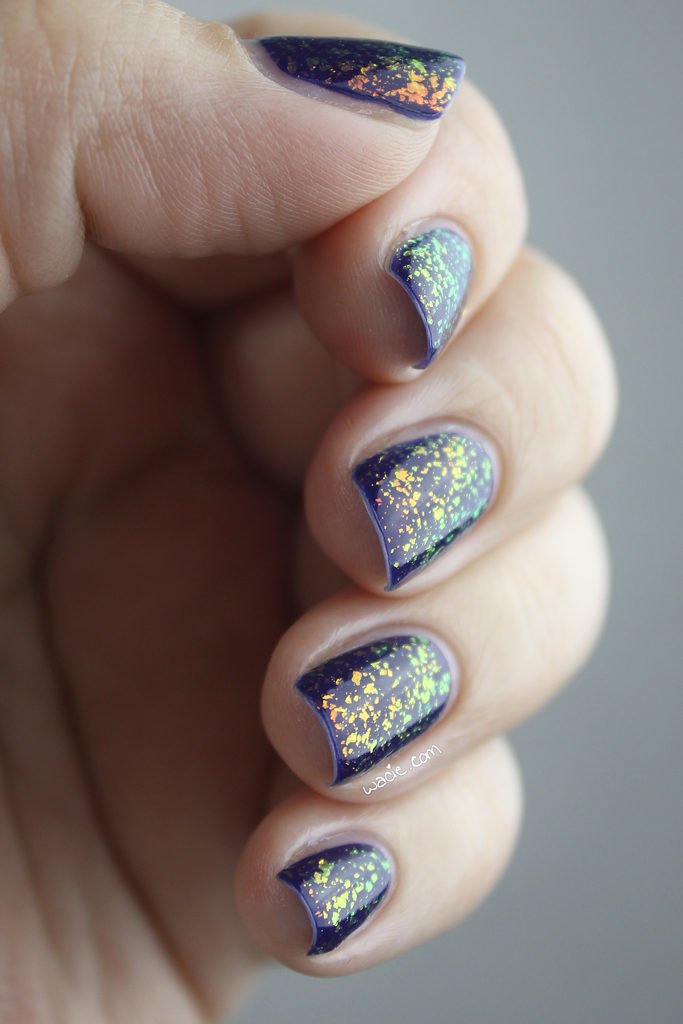 Unfortunately, I didn't get any sunlight shots of this thanks to the impending winter storm, or for those of us in Florida, rain. I think I captured the shift pretty well, though, and my flakies came out sharp. I never get studio photos this good.
Shine of the Times, as you may know, was discontinued by Essie. Char may also be discontinued; it's out of stock on julep.com.
I bought these polishes myself.