Happy Monday! Orange is the word of the day here. This mani is all about big color and flakies. For this look, I used Sally Hansen's Heat Flash, Digital Nails's Crush Leaves Not Dreams, and Seche Vite top coat.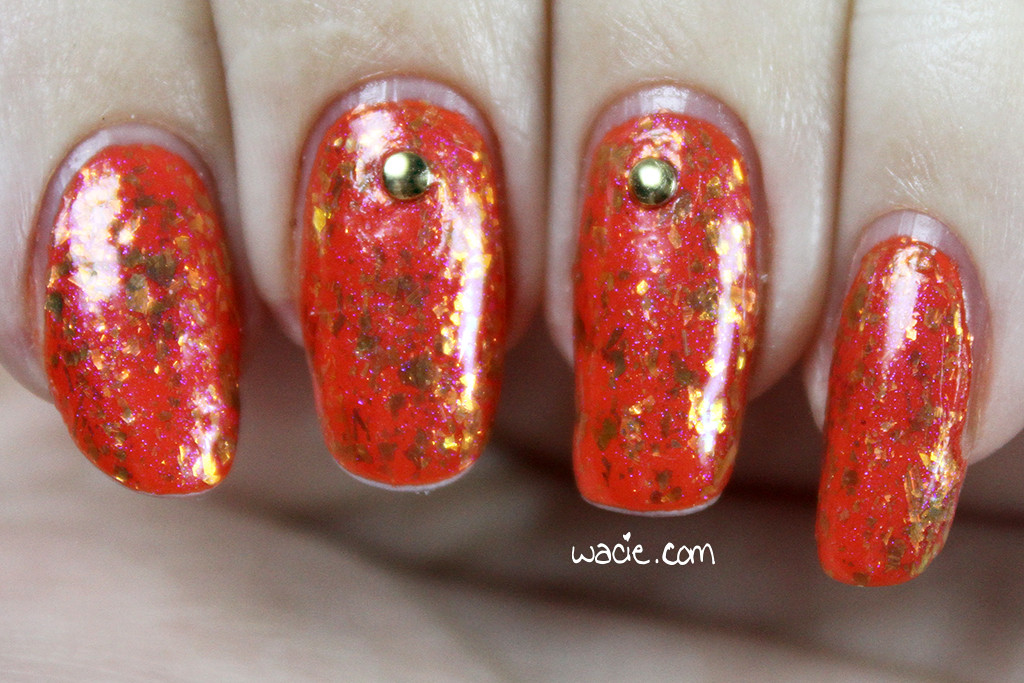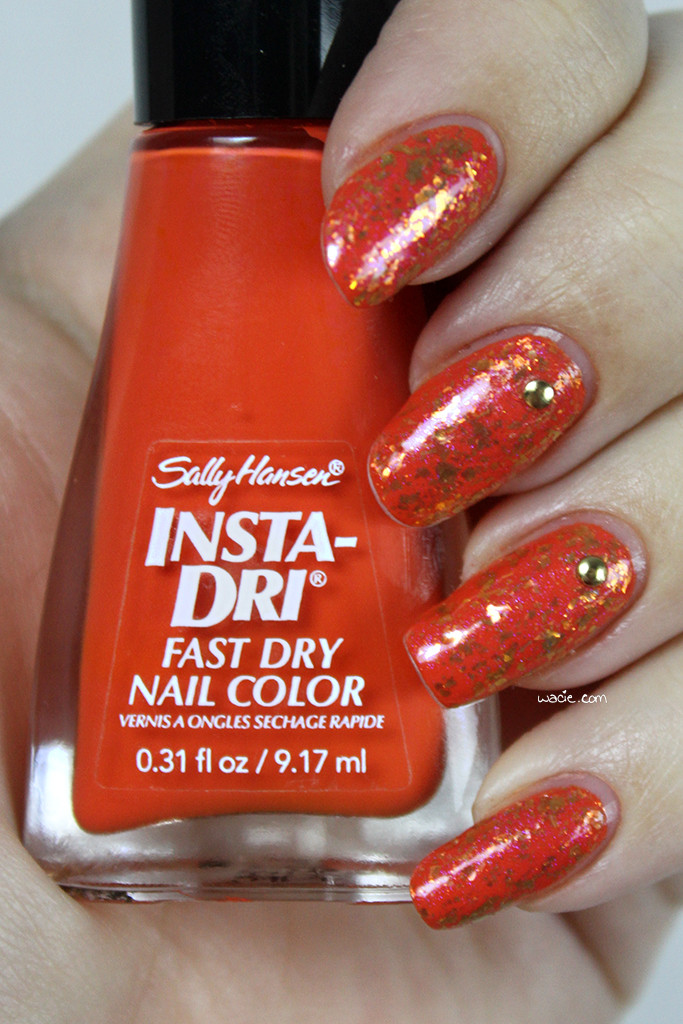 Heat Flash is a fantastic polish, though mine is aged and had to be thinned quite a lot prior to today's use. Despite that, the opacity and color intensity are still as great as ever. This is a bottle I've been enjoying for many years now; it's one of the best oranges I have in my collection. My only gripe is with the double-wide brush; I've never been able to use it without making a mess of my fingers.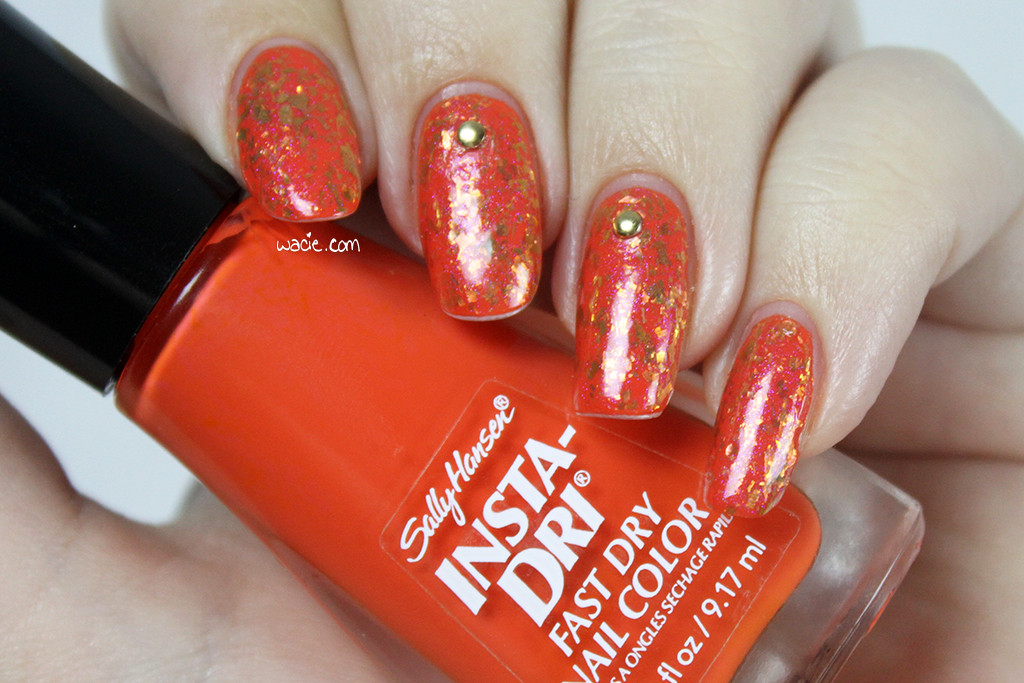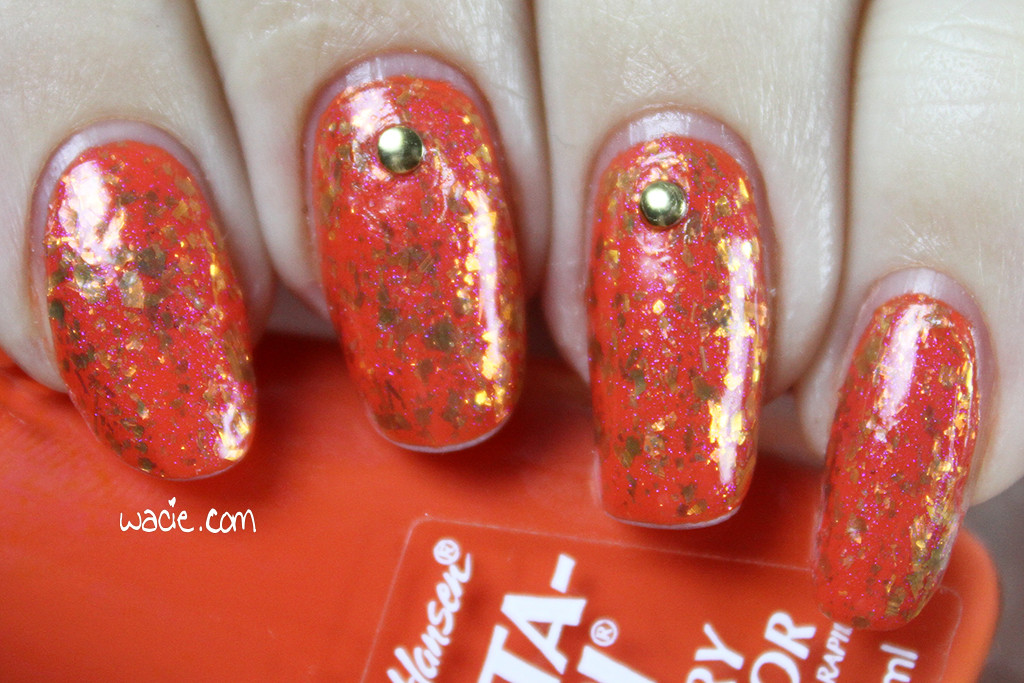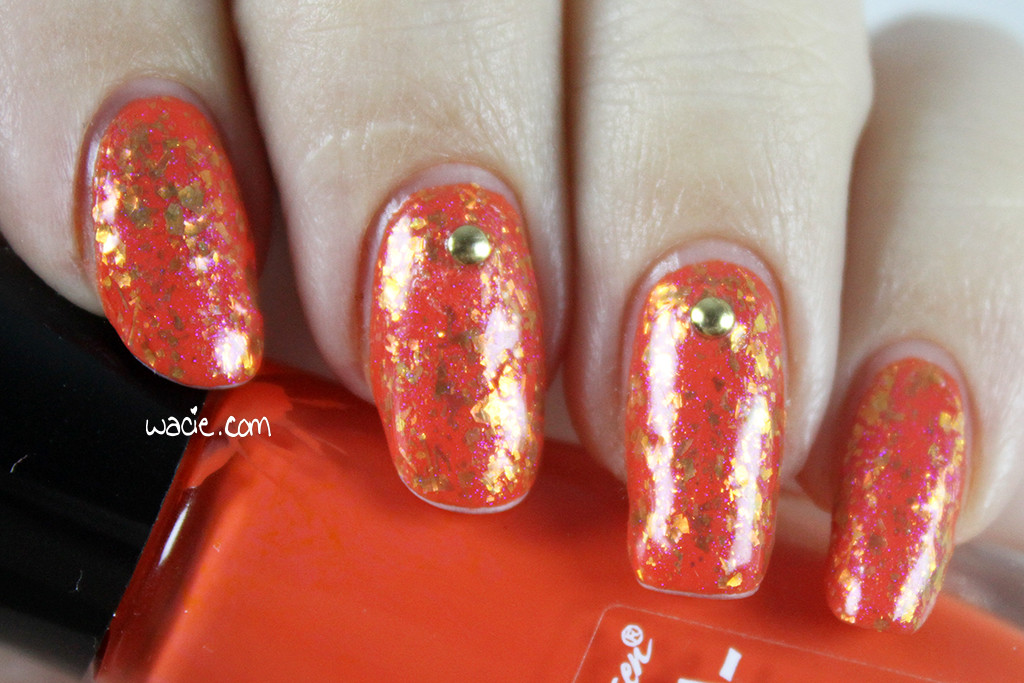 I didn't want to cover such a bold and fun color, only accentuate it, so I wanted to go with a flakie topper. It took a long time to find the right one, and I'm not sure if Crush Leaves Not Dreams was the right choice, but I kind of like how it came out anyway. Crush Leaves Not Dreams is a slightly-shimmered clear-based topper with these magical rose-to-gold-to-green flakies. I don't know how else to describe them — other than voodoo — because they're unlike any flakie I've ever encountered. They're chunky and more substantial than the iridescent flakies we love, but not to the same degree UCC flakies are. These are just so unique and magnificent. The shift occurs easily and looks great over this orange base. I added studs for extra accents, just because I can't stand it when all the nails look exactly the same.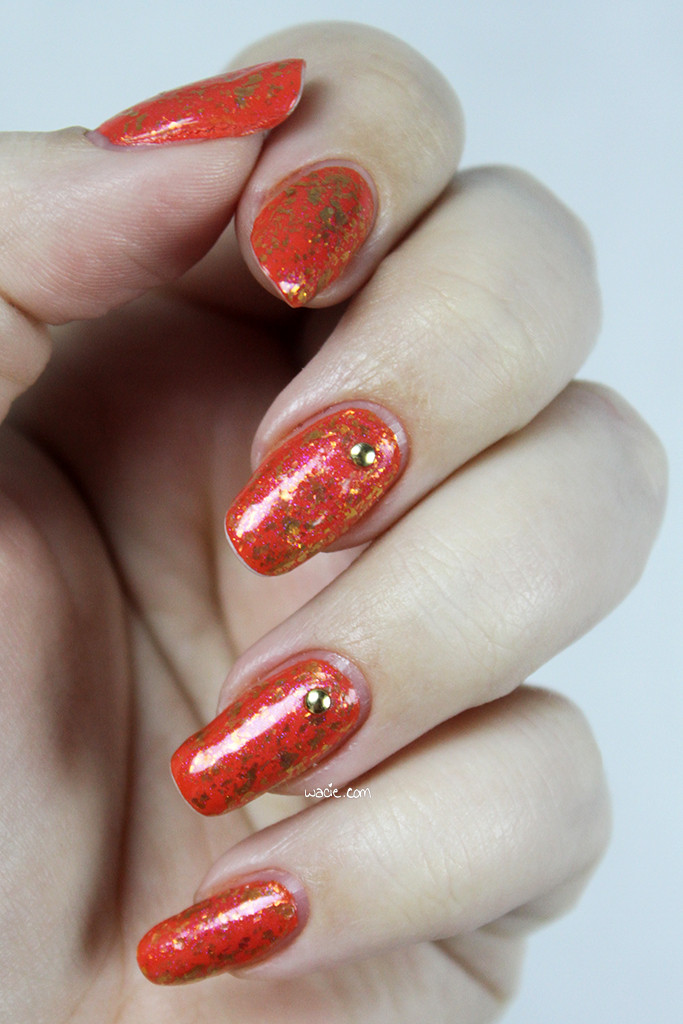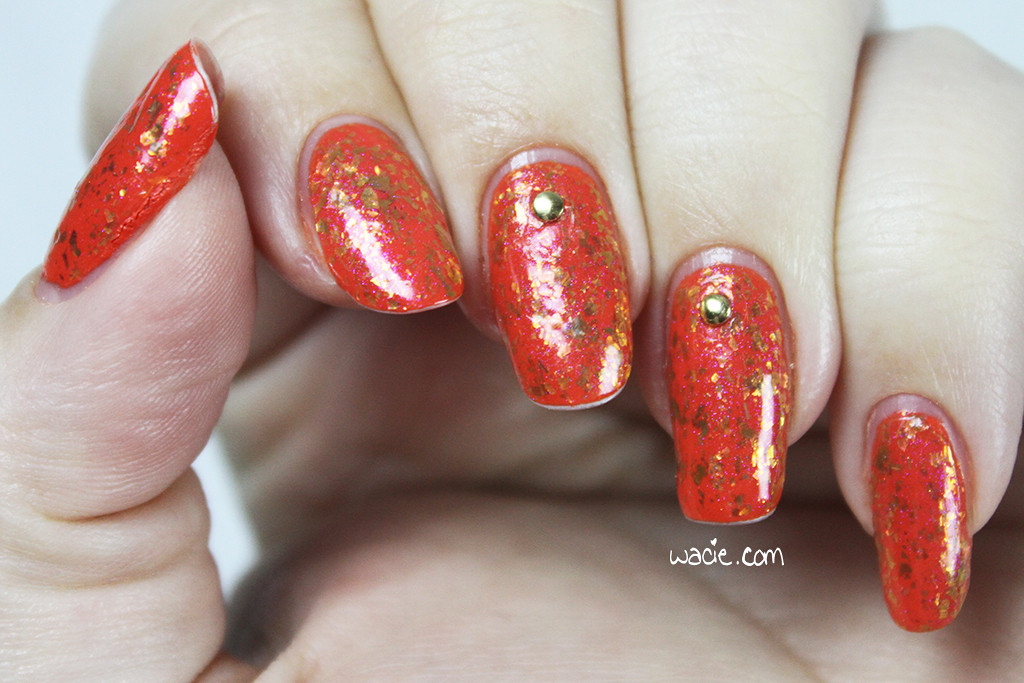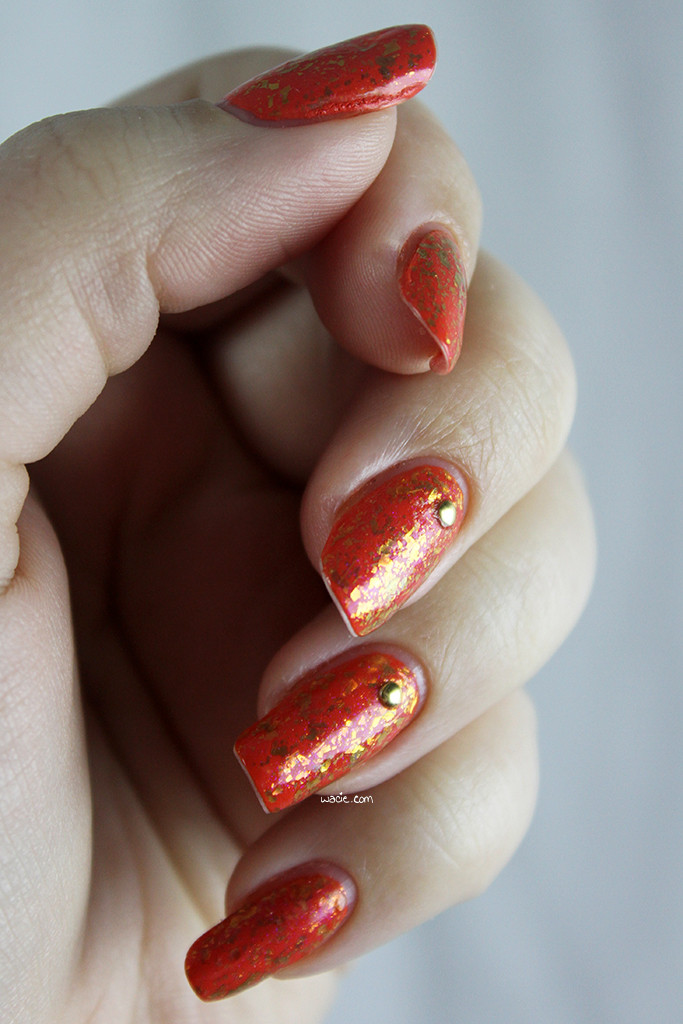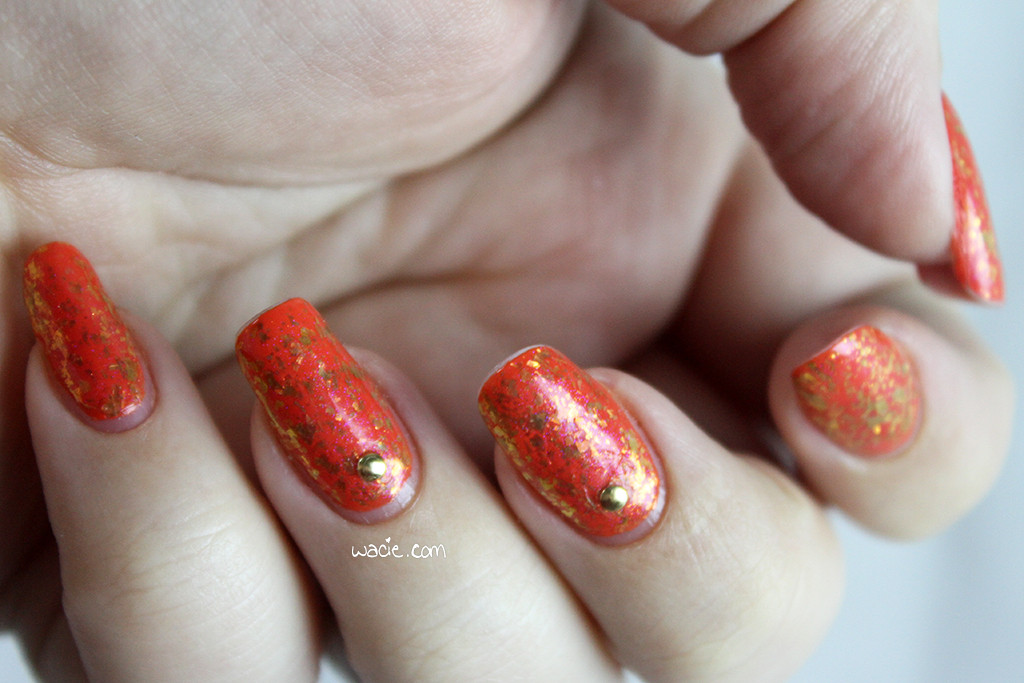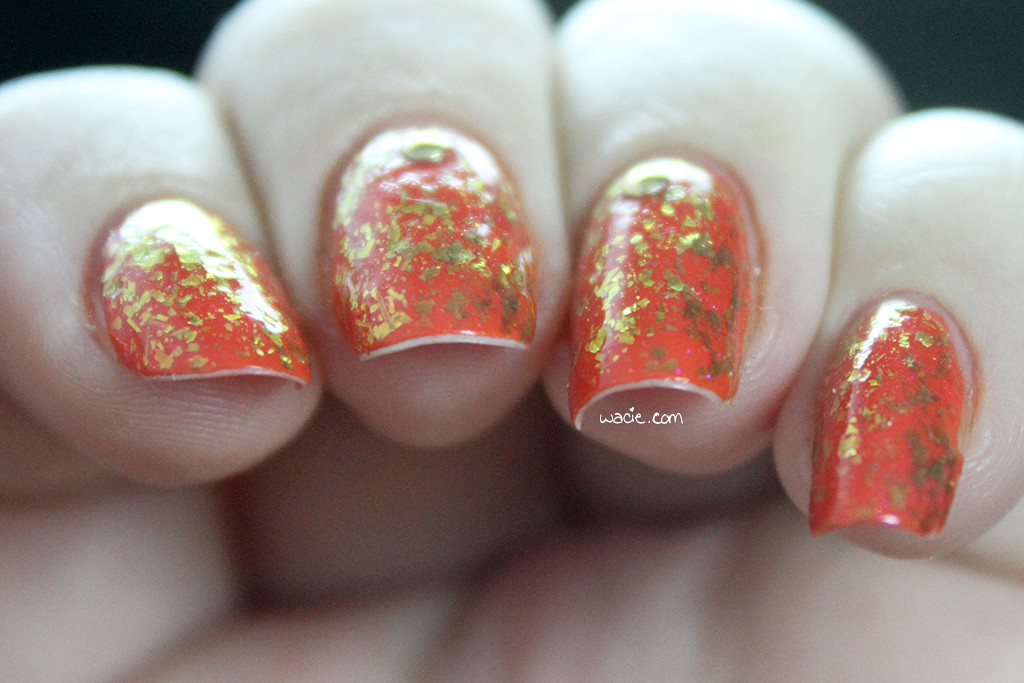 Here are some sunlight photos! Crush Leaves Not Dreams looks amazing outdoors. Usually my camera freaks out over orange polishes in the sun, but I think these turned out well. The blue/purple shimmer gets overwhelmed, but the flakies look great.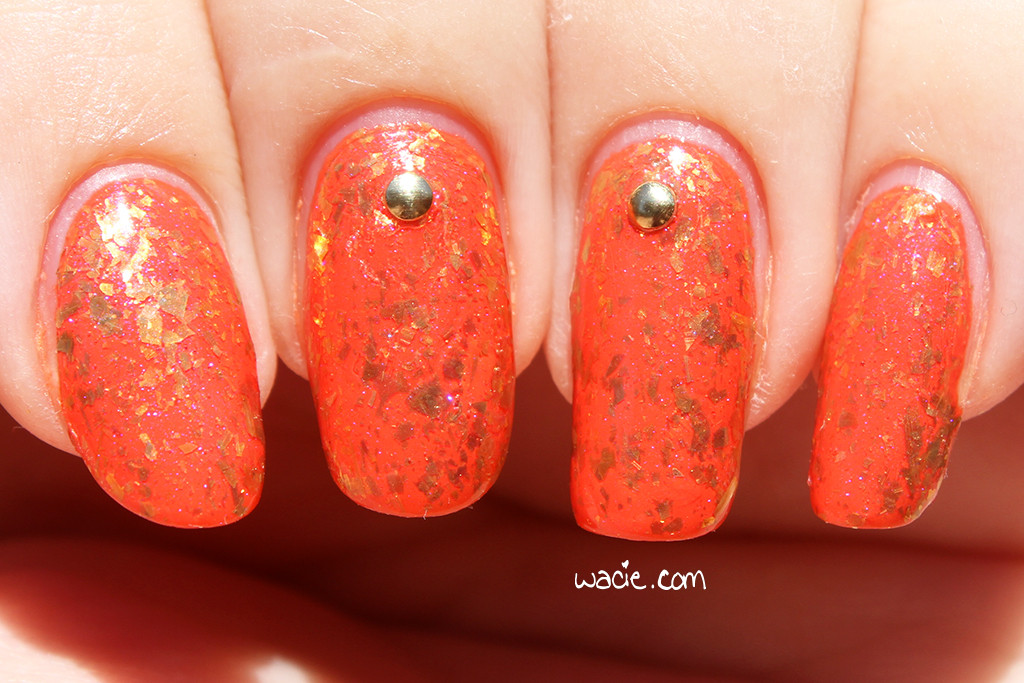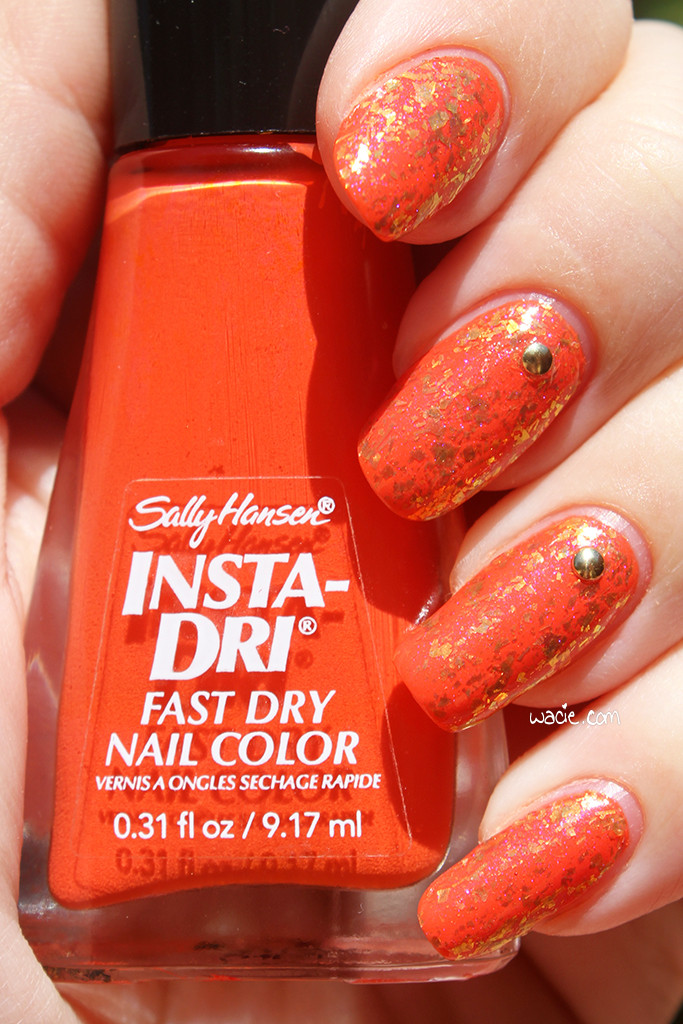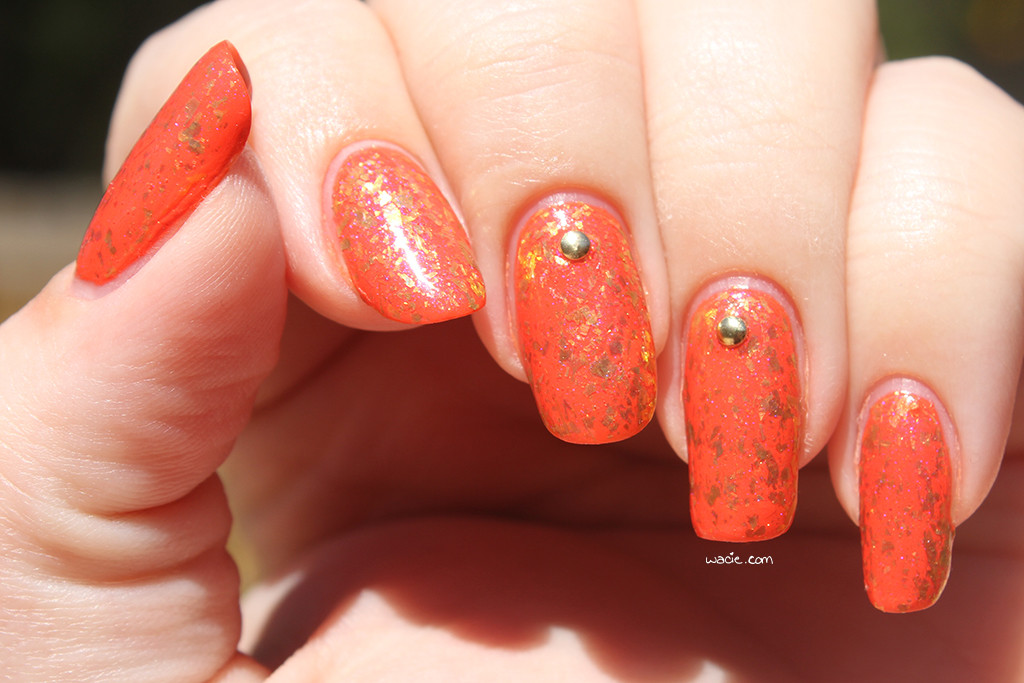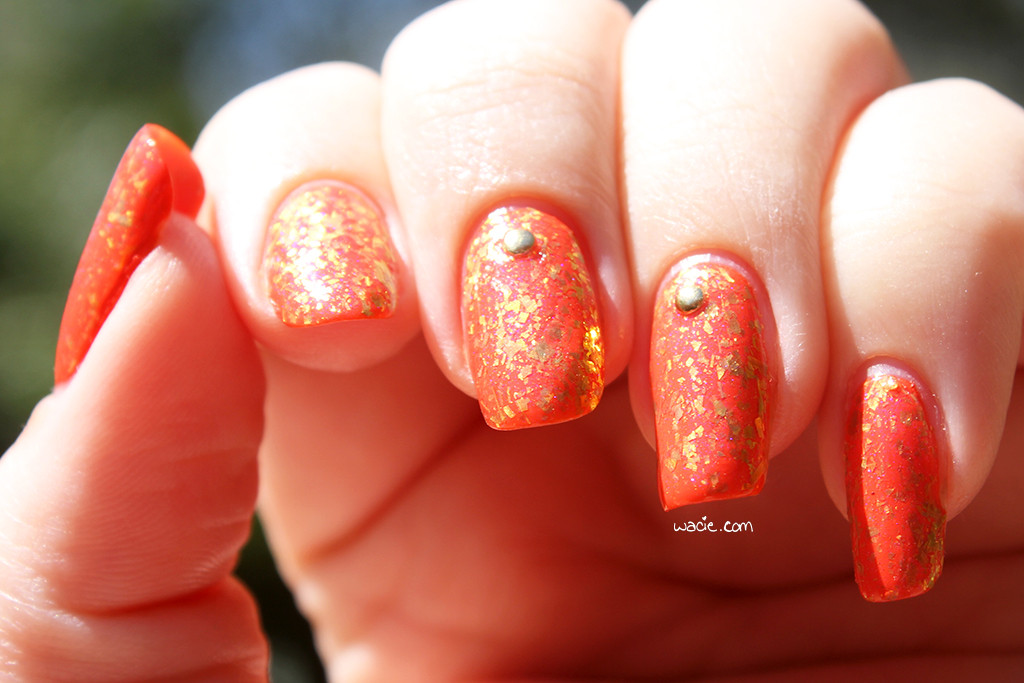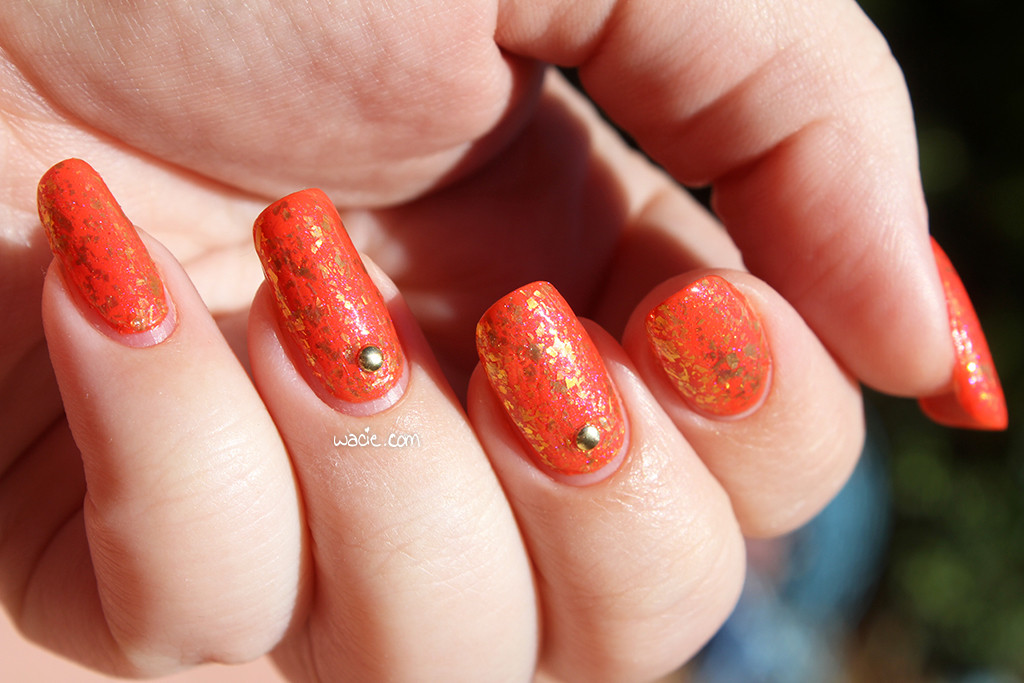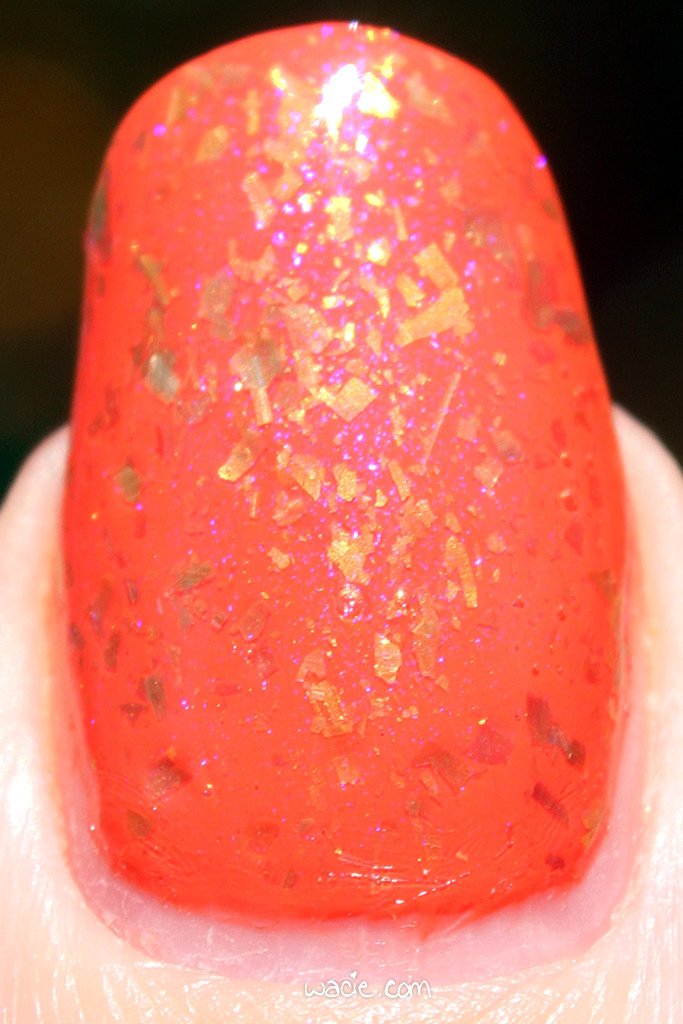 Sally Hansen seem to have discontinued Heat Flash and the Insta-Dri line; other Sally Hansen products are sold in stores nationwide. Crush Leaves Not Dreams was a small-batch polish and is sold out; other Digital Nails polishes are available in their etsy shop.
I bought these polishes myself.