Hello, reader! Today's swatch is one I'm excited about. As you know, I bought the Cats in Space box from Baroness X, and I was a huge fan of everything in it. This is my third of four swatches from the box, and I hope you love this one as much as I do. This is In a Galaxy Purr, Purr Away; I'm wearing three coats with one coat of Seche Vite top coat.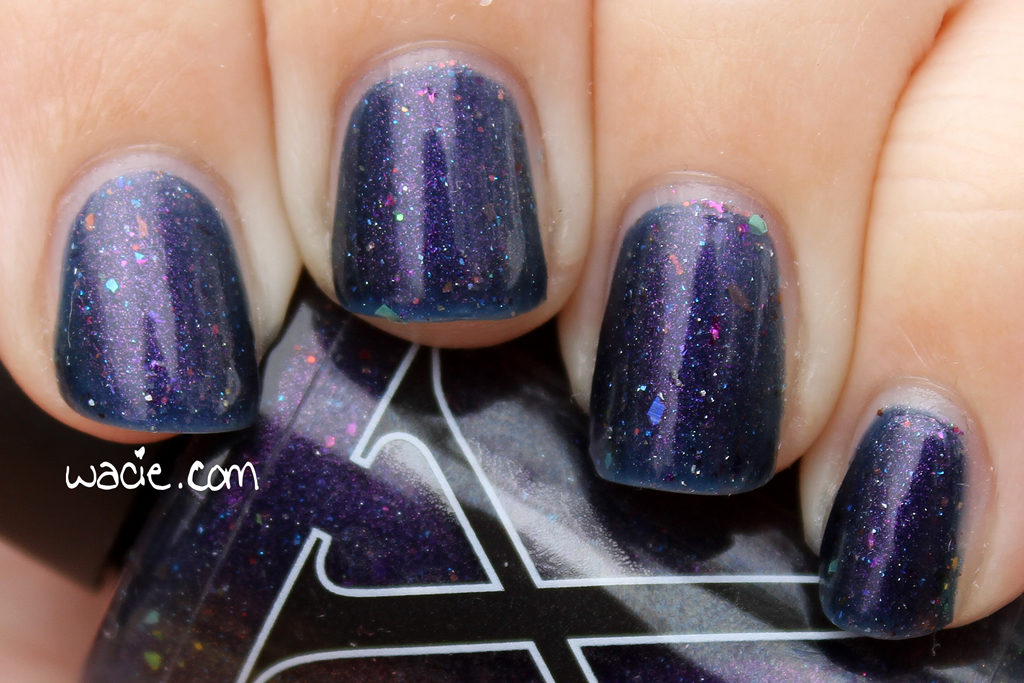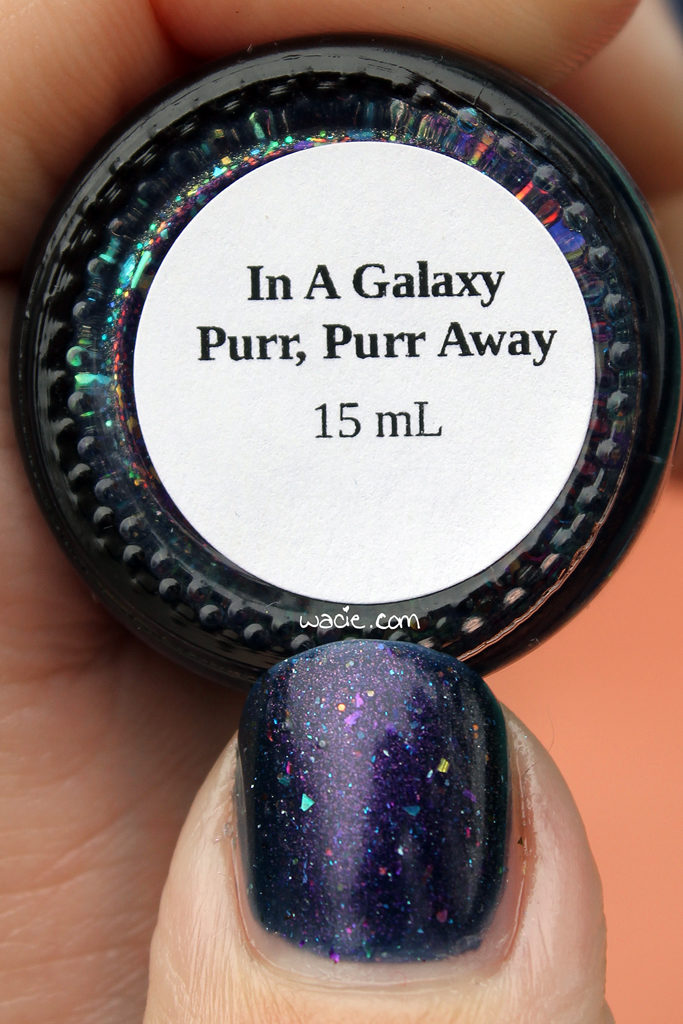 In a Galaxy Purr, Purr Away is a deep blue polish with a purple to gold shifting shimmer and iridescent flakies. Application was great with this polish; the product consistency was super easy to work with. The shimmer and flakies both distribute very well. The polish dries quickly; I used top coat for extra shine.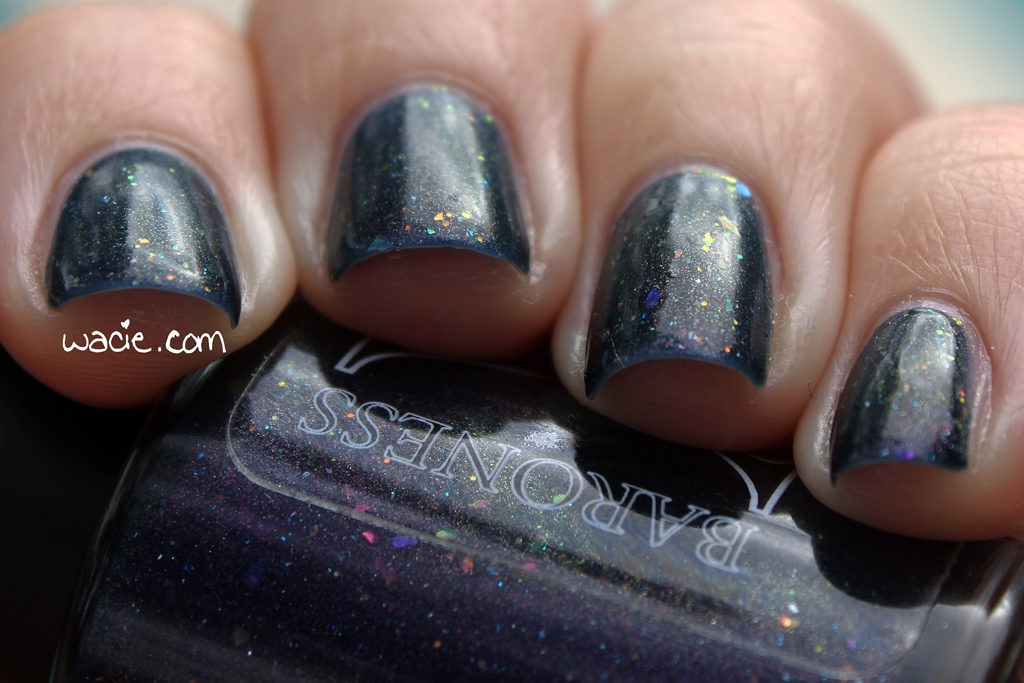 I love this polish. I mean, it's hard not to love every polish in this box, and though they're all complex and dimensional, this one stands on its own. The base color is very rich and opaque while still letting through the shimmer and flakie goodness. There's so much going on!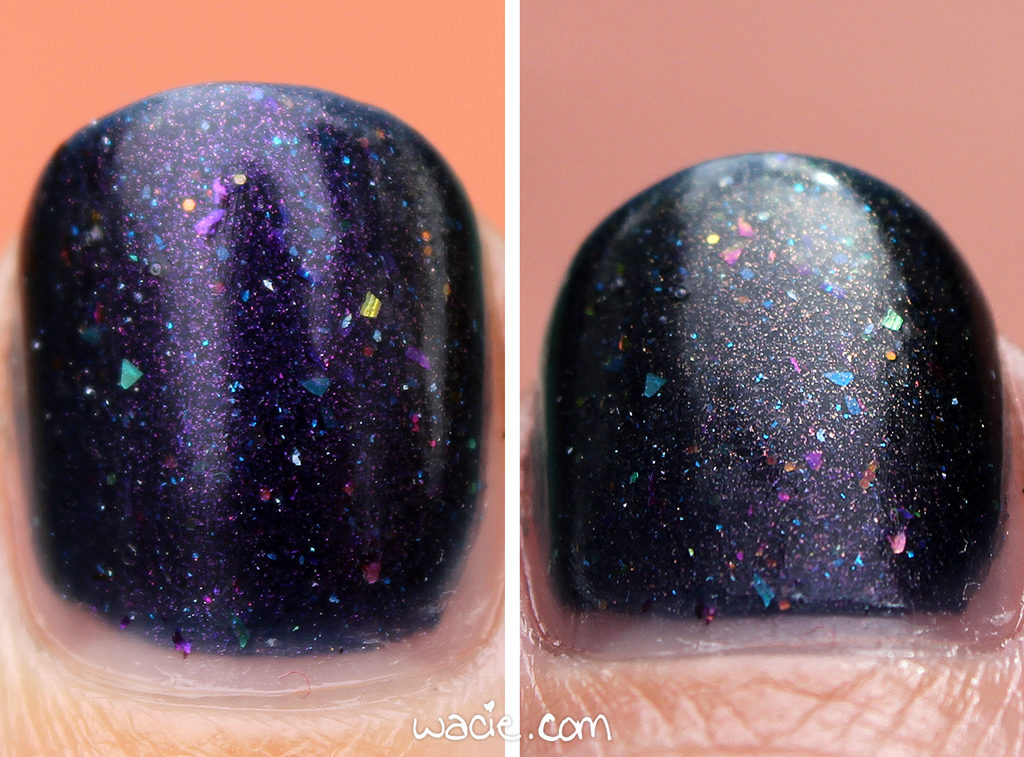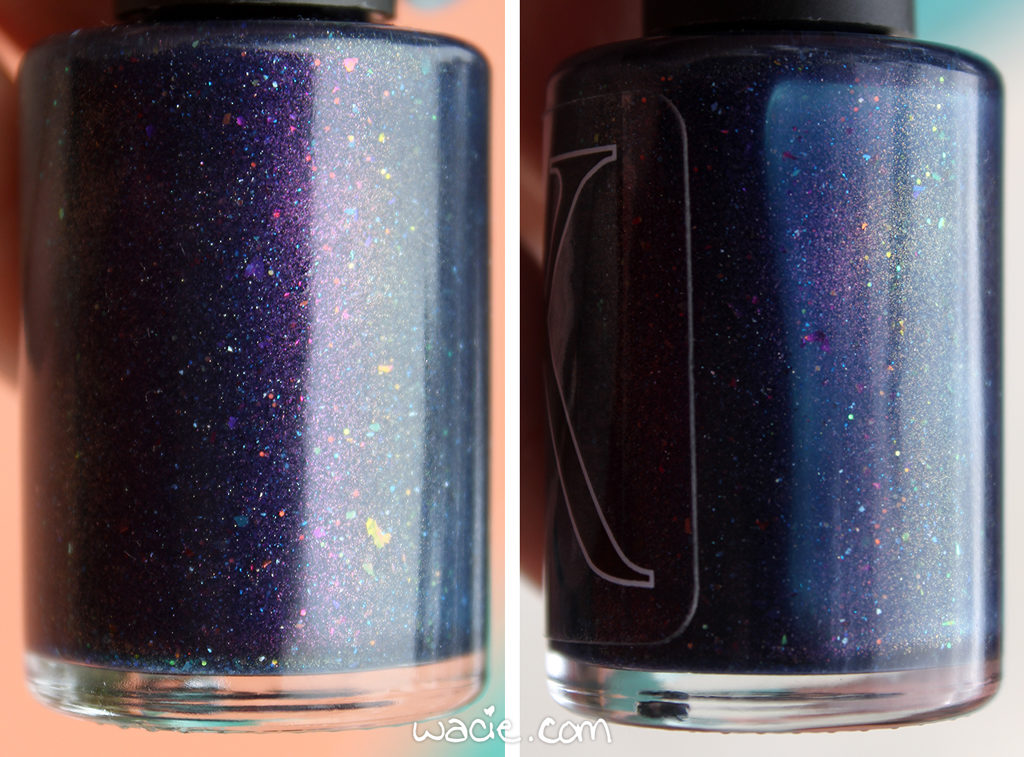 As of this writing, In a Galaxy Purr, Purr Away is still available in the Baroness X shop, as are other polishes, wax scents, and bath and body goodies.
I bought this polish myself.