Swatch Saturday is here again! We had so many special manis this month that I almost didn't have time to swatch. Almost. The lovely BEGL I'm wearing this Saturday is Wanna Fall in Love Tonight; I'm wearing three coats with one coat of Gelous.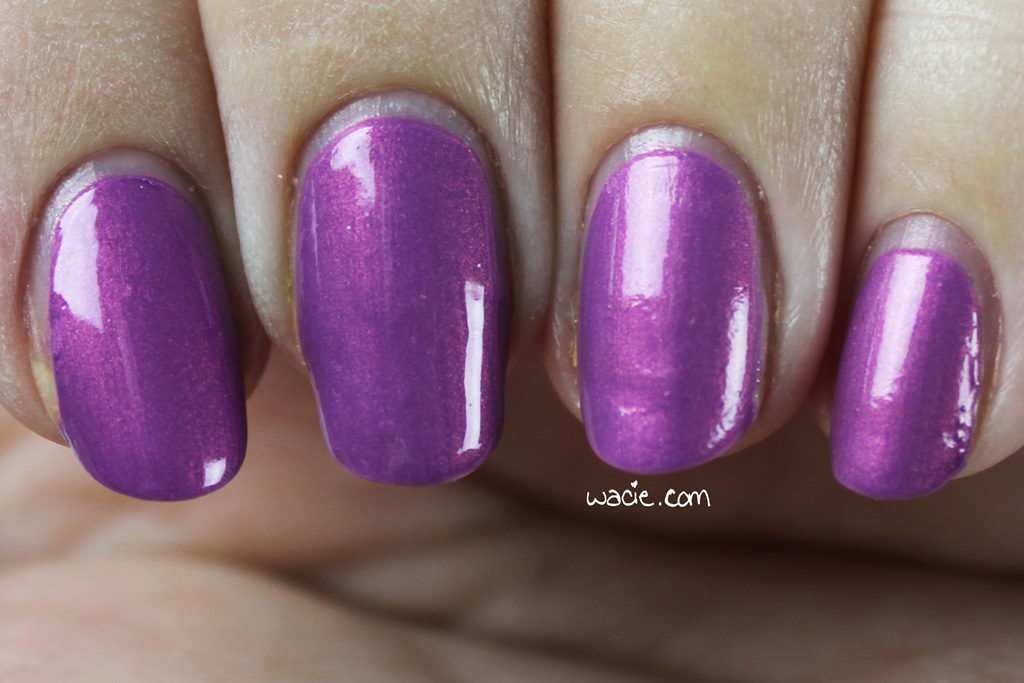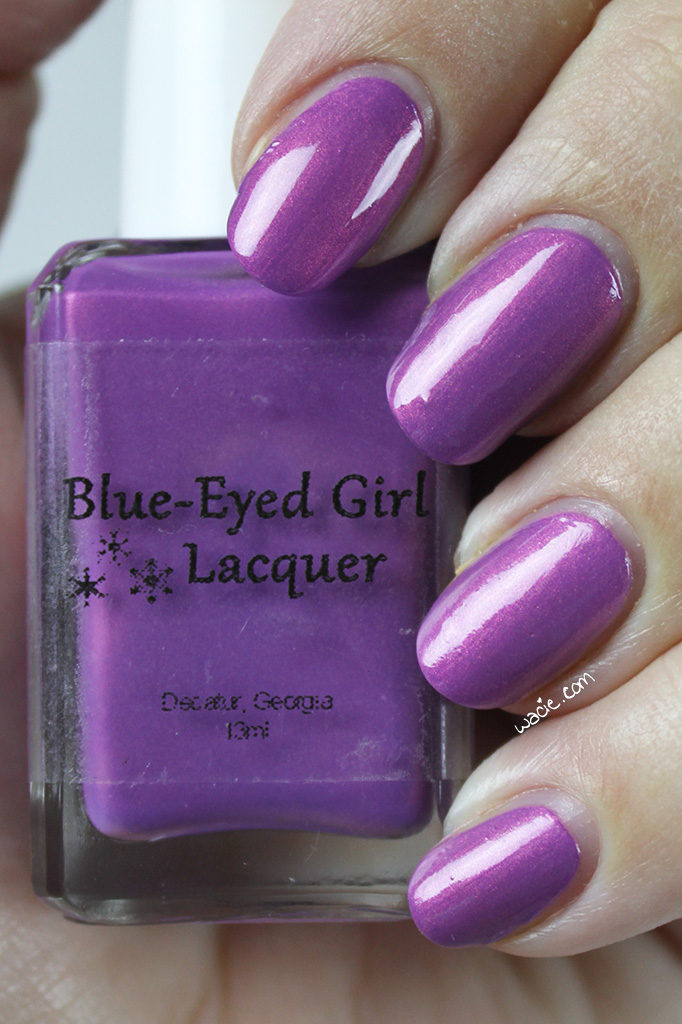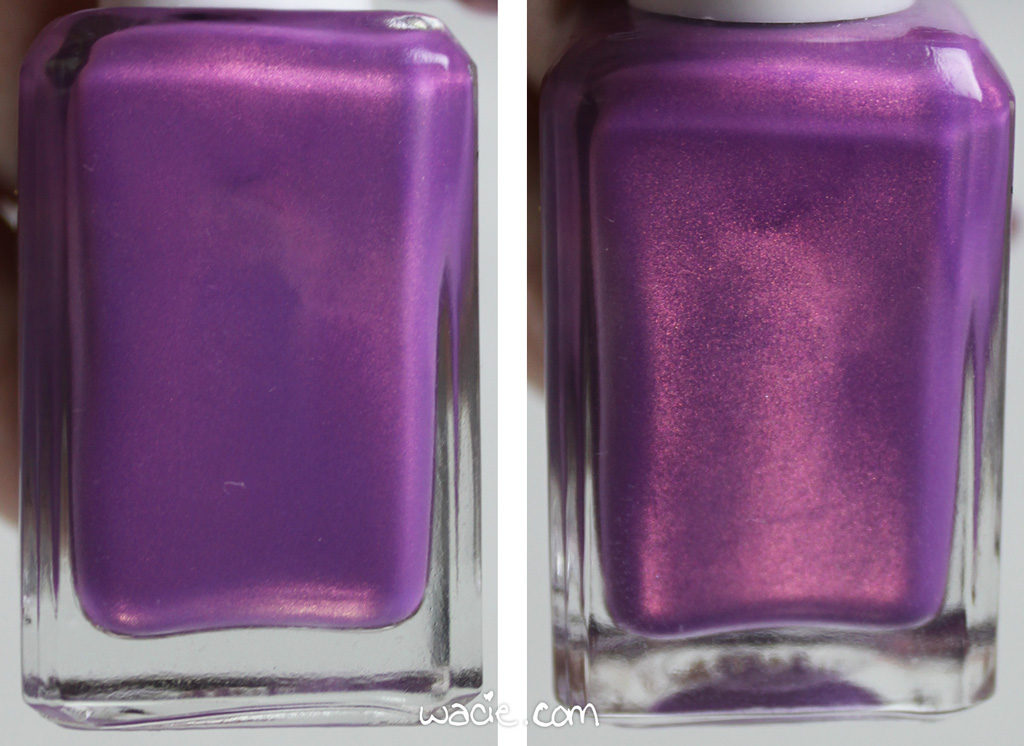 Wanna Fall in Love Tonight is a purple polish with an allover golden shimmer. Application was good; the color is well-pigmented and glides on easily, achieving opacity in two coats. The product consistency was very nice as well, being thin enough to manipulate without being floody or streaky. The one issue is that one may end up with brushstrokes in the shimmer if one isn't careful. The polish dries with a matte finish; I used top coat for shine.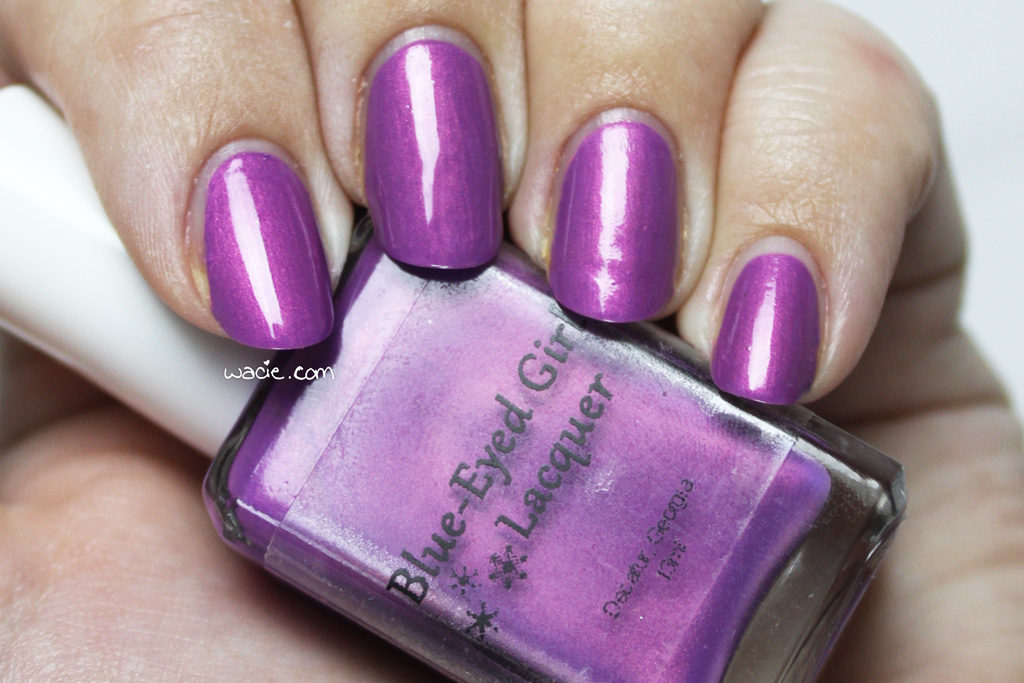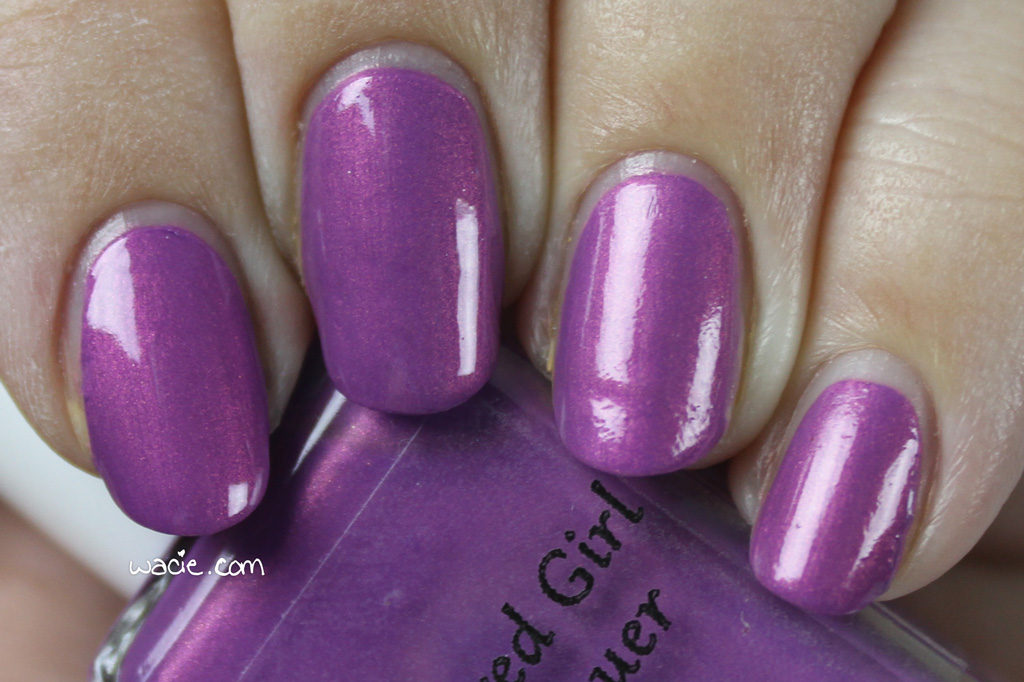 Indie polish is all about shimmers right now, and I feel like BEGL was ahead of the curve with polishes like this. I love constrasting colors, and having purple and gold in one polish is seriously exciting. It's a minimalist kind of polish; it says all it needs to while saying very little.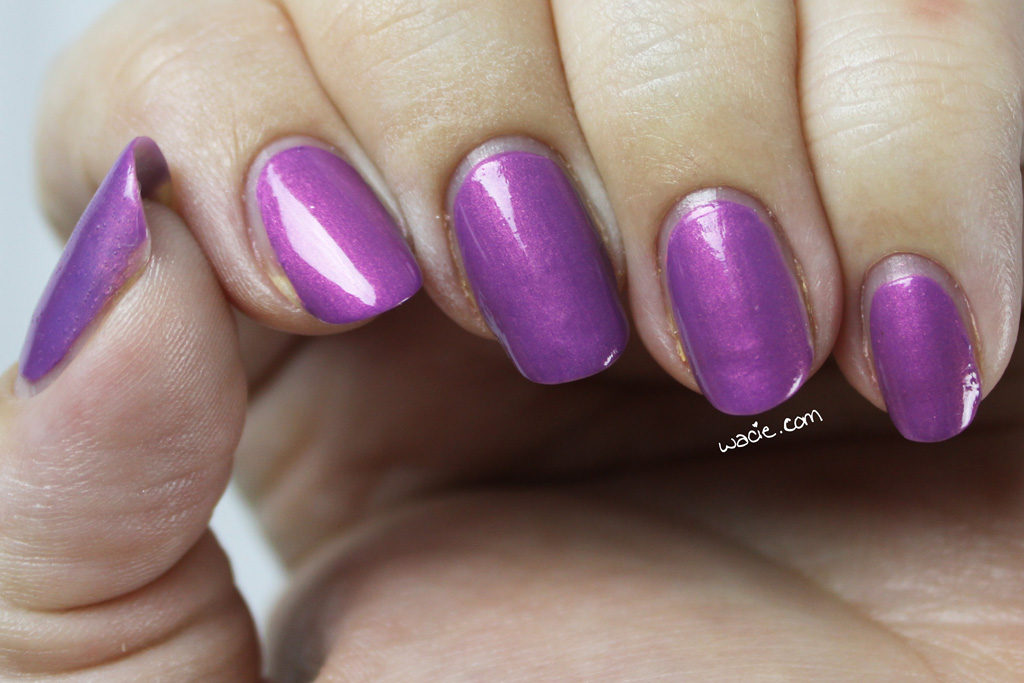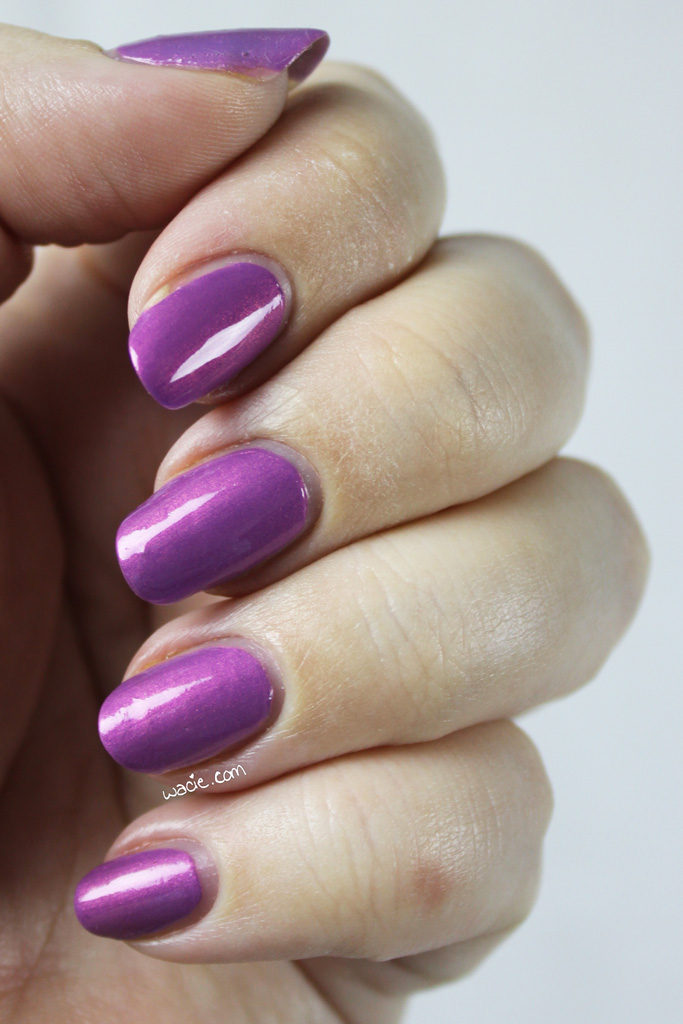 This polish seriously glows in the sun. The golden shimmer really comes alive and just warms up the whole look. It's very nice. These photos were taken in direct sunlight.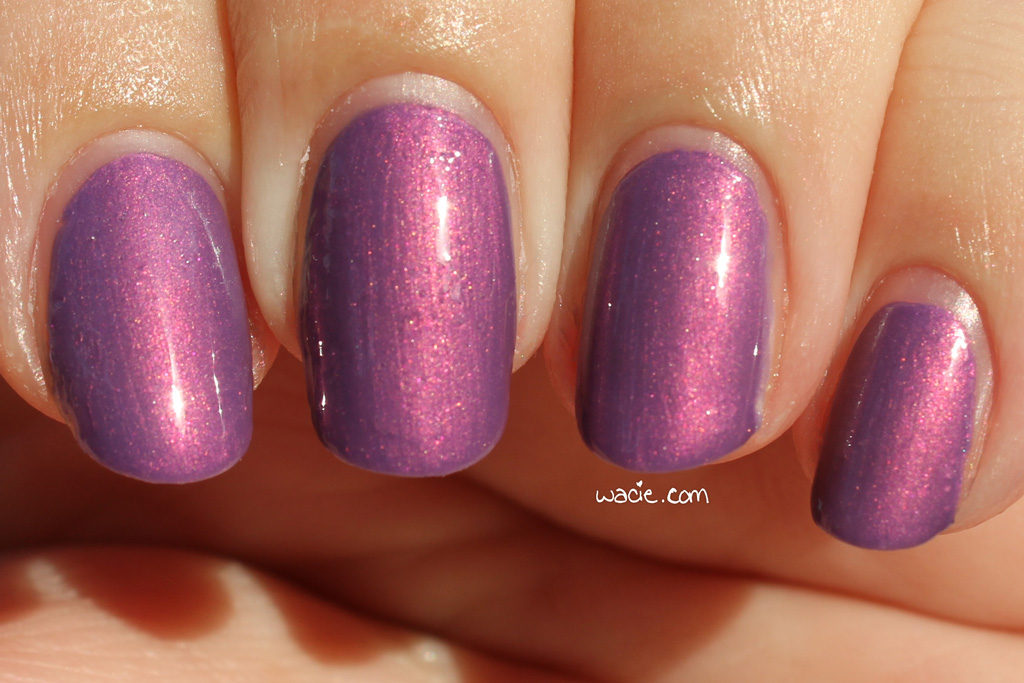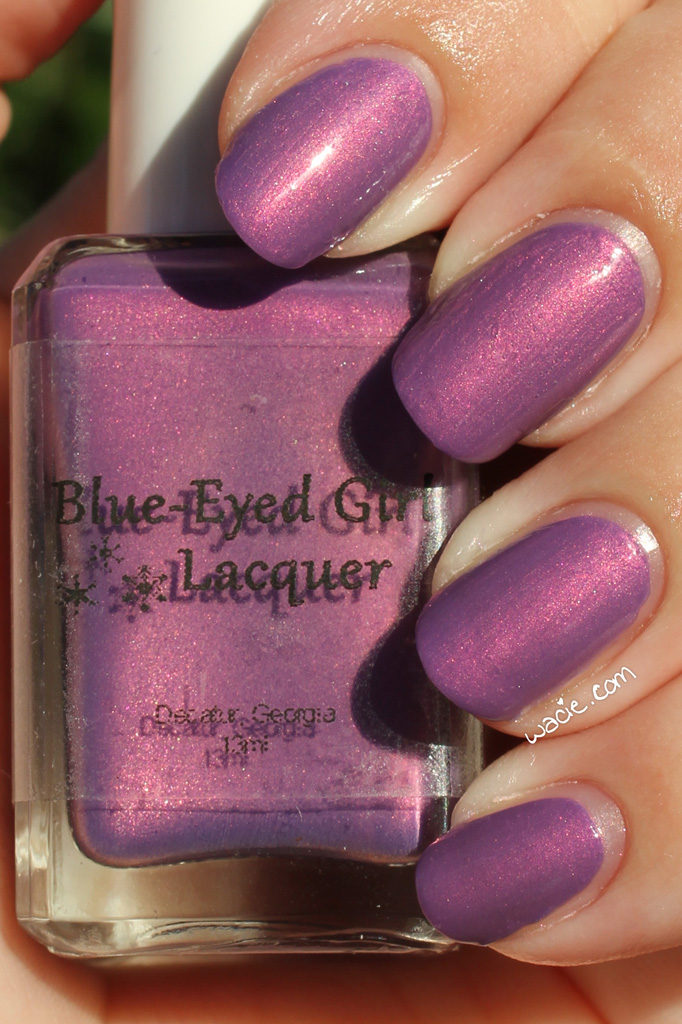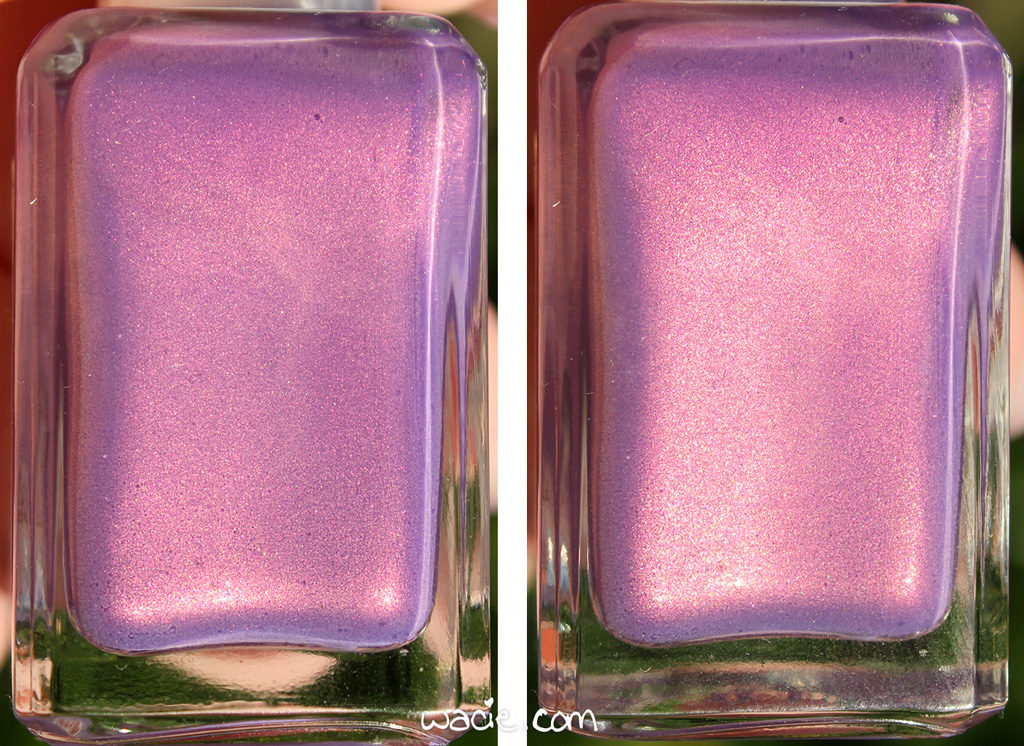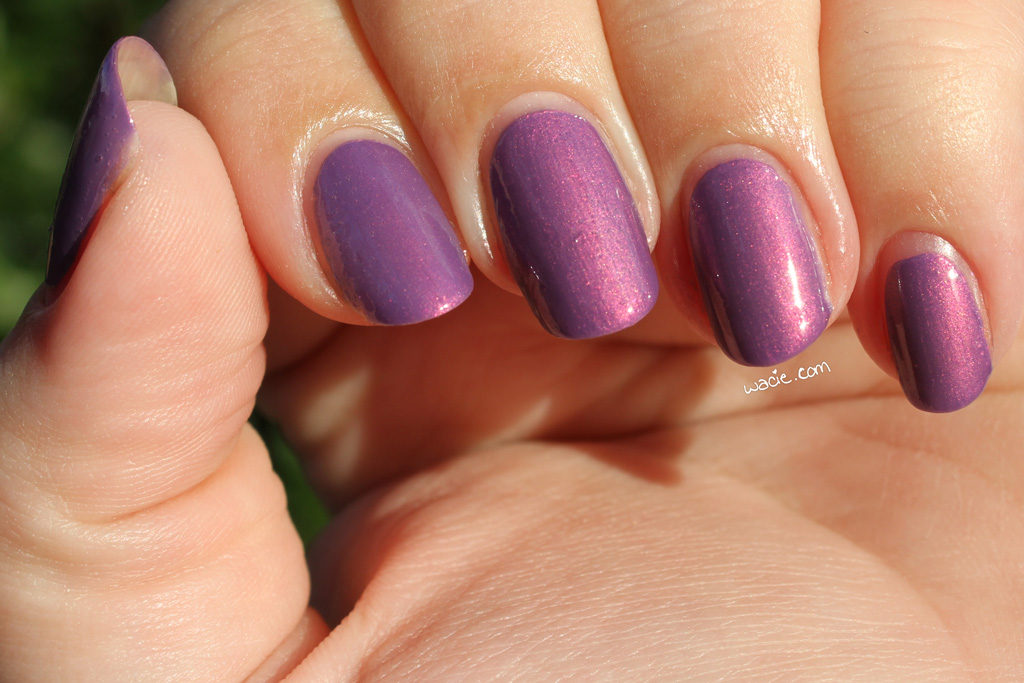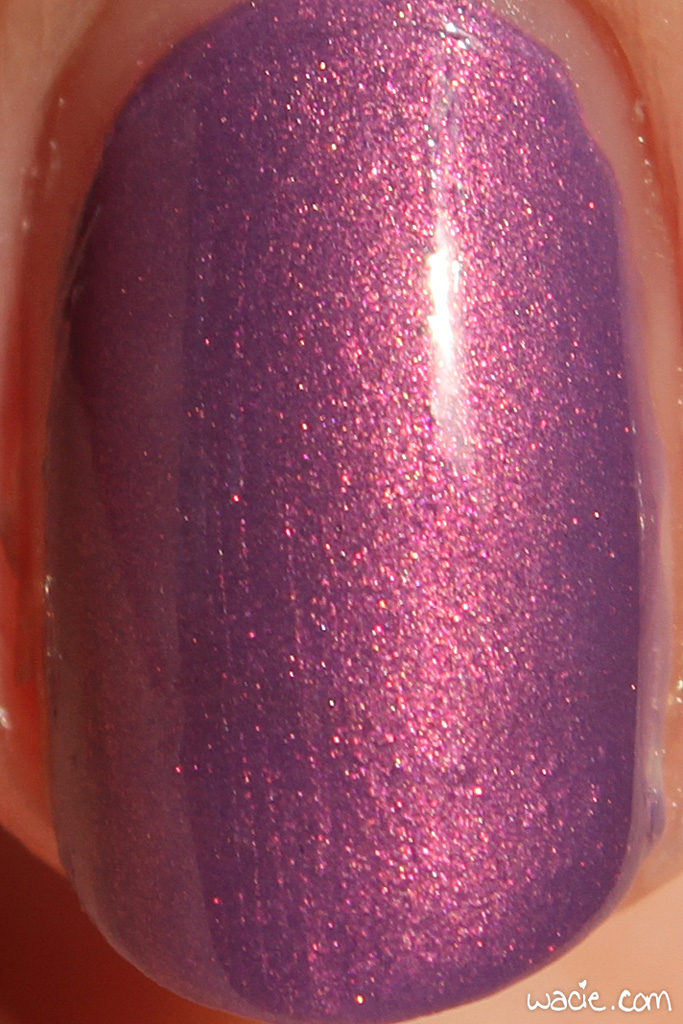 Wanna Fall in Love Tonight has been discontinued by Blue-Eyed Girl Lacquer; other BEGL polishes are available in their online shop.
I bought this polish myself.