Happy new year, reader! We're ringing in 2016 the same way we did 2015 — with a swatch from Blue-Eyed Girl Lacquer! I'm looking forward to a new year full of beautiful polishes to try. From the Far From the Sun collection, this is Born of the Sea; I'm wearing three coats with one coat of Seche Vite top coat. All photos were taken outdoors in partly cloudy conditions.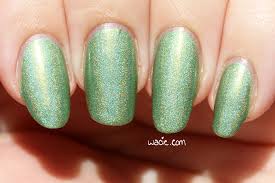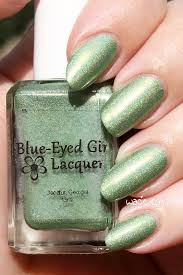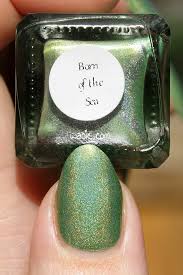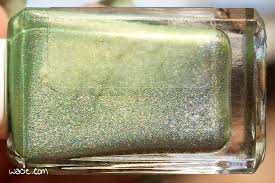 Born of the Sea is a grassy green linear holo. Application was smooth; the product consistency was thick but workable. Coverage was good; I had full opacity in two coats. The linear holo effect was more subtle than some of the other polishes in the collection; of course, it's most powerful in the sunlight. The polish dried with a matte finish. I added top coat for shine and protection.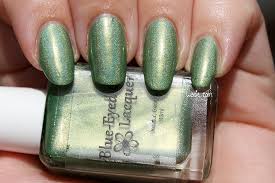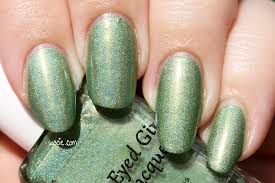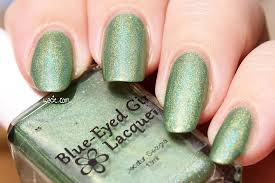 Of all the BEGLs I own, which is a lot, the greens are consistently some of my favorites. I originally overlooked this one in favor of some other polishes in this collection, but I really love the way this one looks on me. I usually don't equate greens with summer, but there is something really tropical about this green; it reminds me of the bountiful foliage of summer, of long grass, fresh limes, full trees, the Florida backyard in general.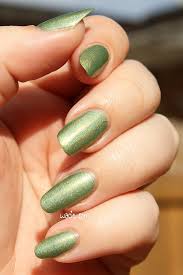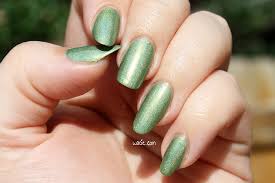 Born of the Sea has been discontinued by Blue-Eyed Girl Lacquer; other polishes are available in their shop.
I bought this polish myself.