It's Saturday, and you know what that means! It occurred to me a few days ago, while looking at my Instagram, that I've been on a pretty long blue polish streak. Today we're extending it! This is Siren Scales from Blue-Eyed Girl Lacquer; I'm wearing three coats with one coat of Seche Vite top coat.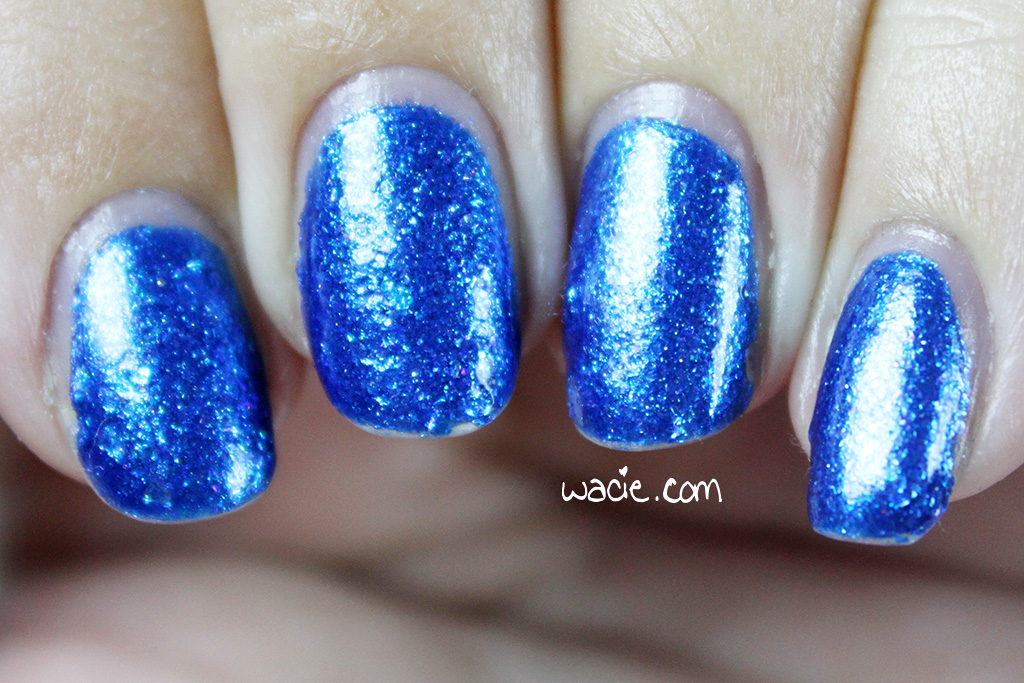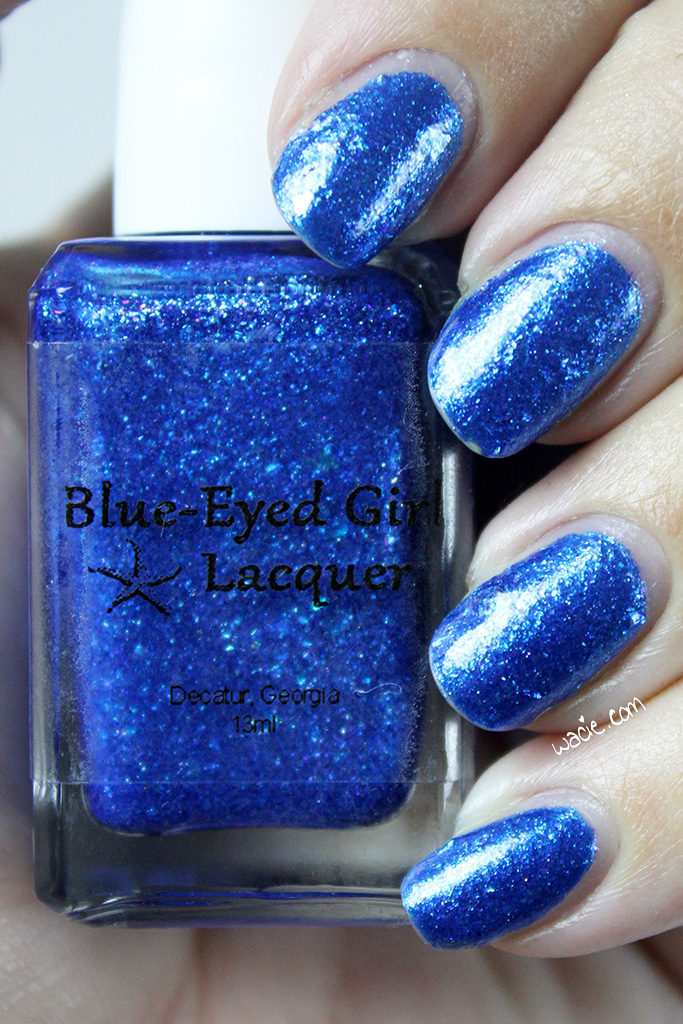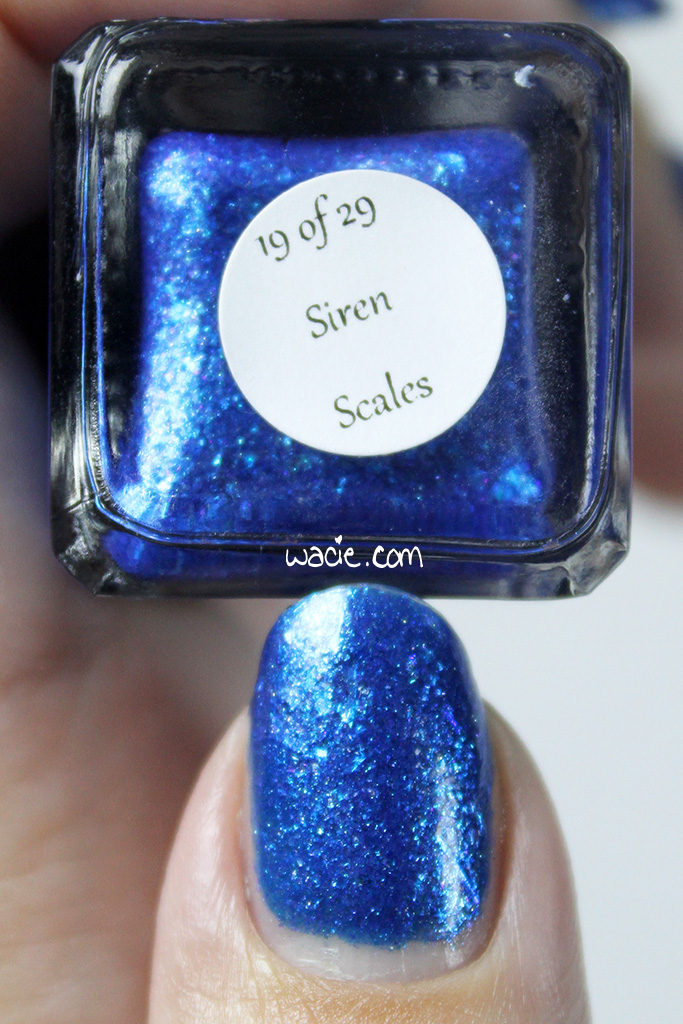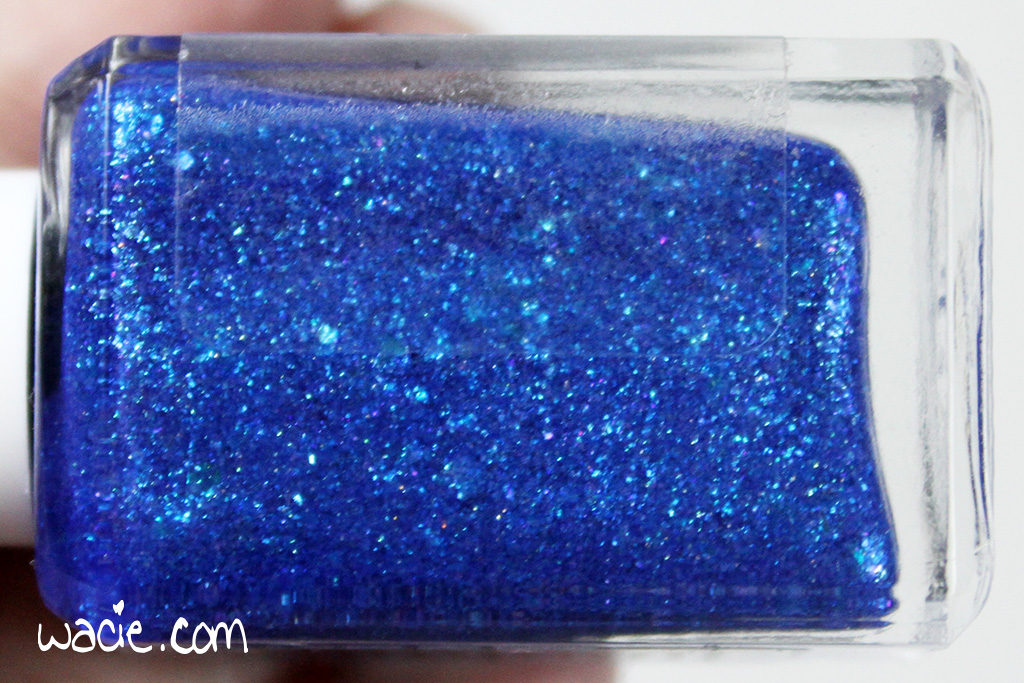 Siren Scales is a deep blue jelly with blue, navy, and teal flakies. Application was easy; the polish brushes on easily and imparts good color and coverage on the first coat; coverage builds with additional coats. Most of the flakies are fine, but some are pretty coarse, and don't lay totally flat on the nail. The product consistency is a little thick due to all the flakies. The polish dries quickly and with a satin finish; I used top coat for extra shine and smoothness.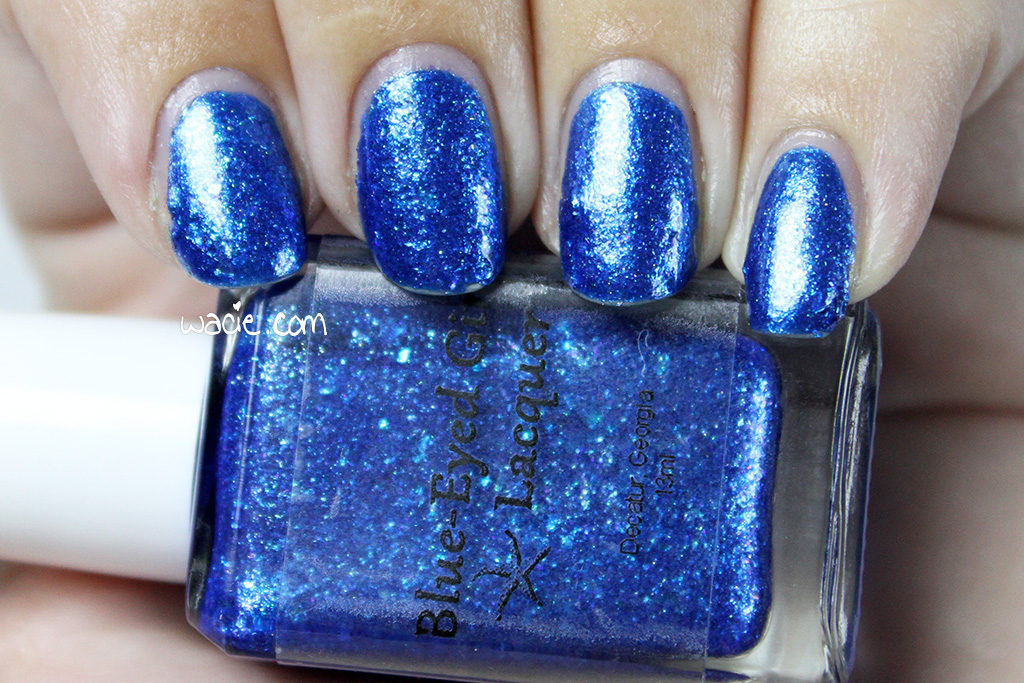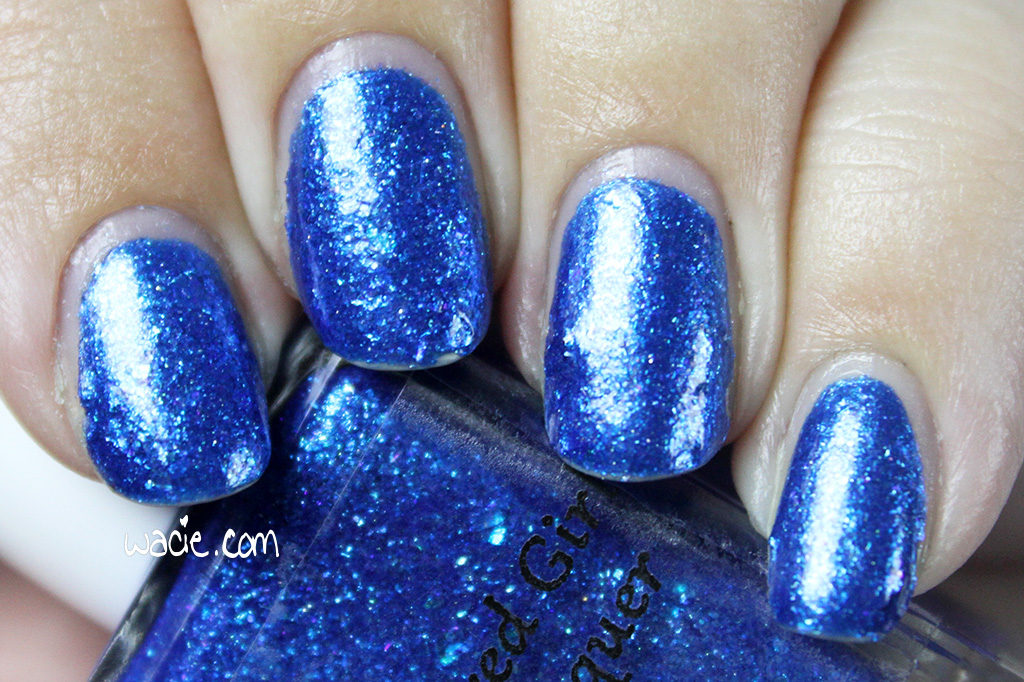 Siren Scales has an amazing glowing shimmer from all the flakies, and it really makes the polish, and sets it apart from the rest of the deep blues. The large flakies, though uncommon, add a fun texture with the occasional bump in the polish. I've enjoyed wearing this; it's not the most summery shade, but it's mermaidy, and that's what counts!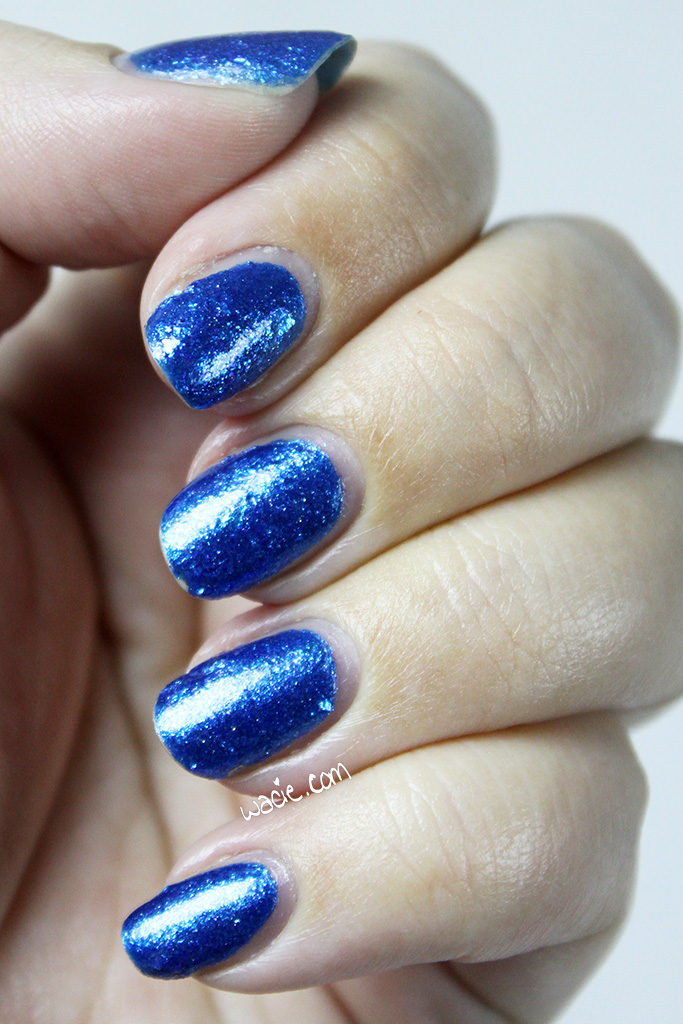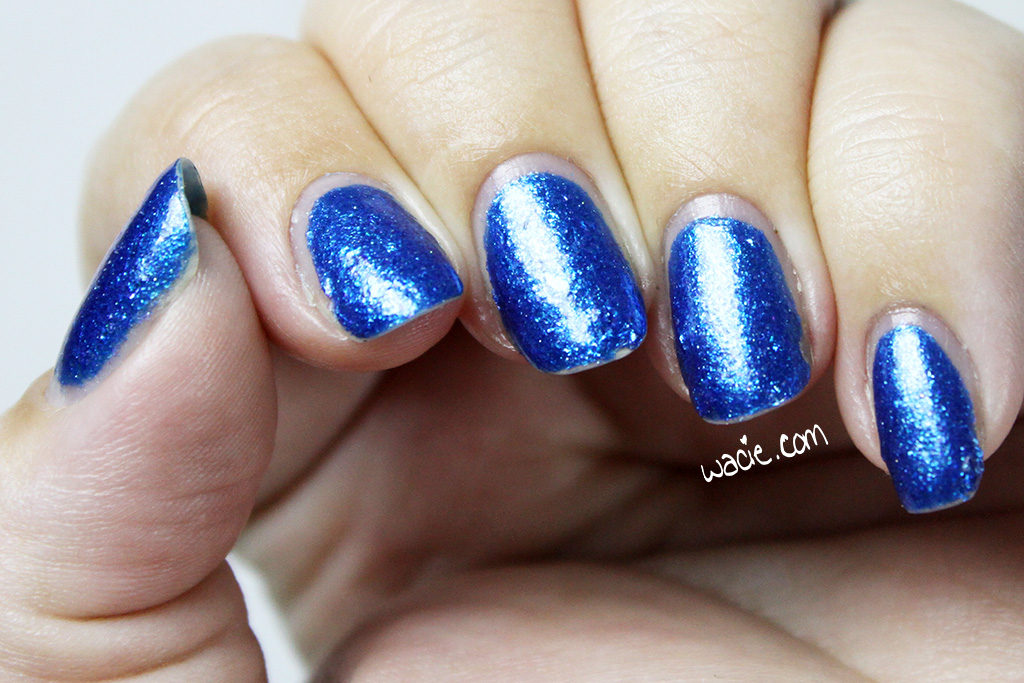 In the sunlight, the flakies really glow. It almost looks metallic. You can see the larger flakies in the outdoor photos a bit better than indoors.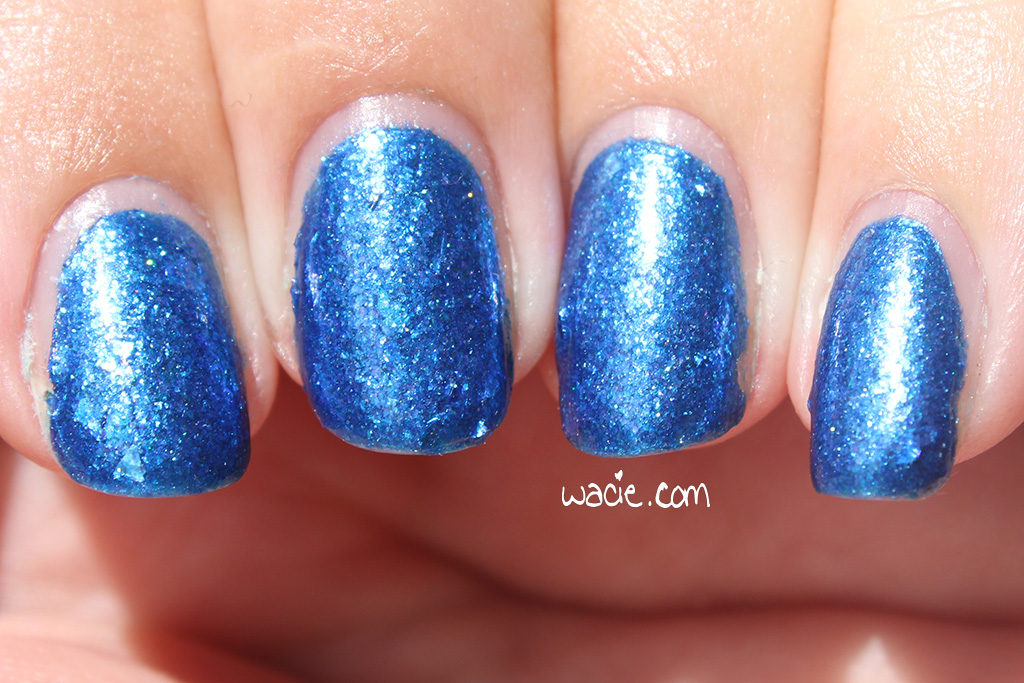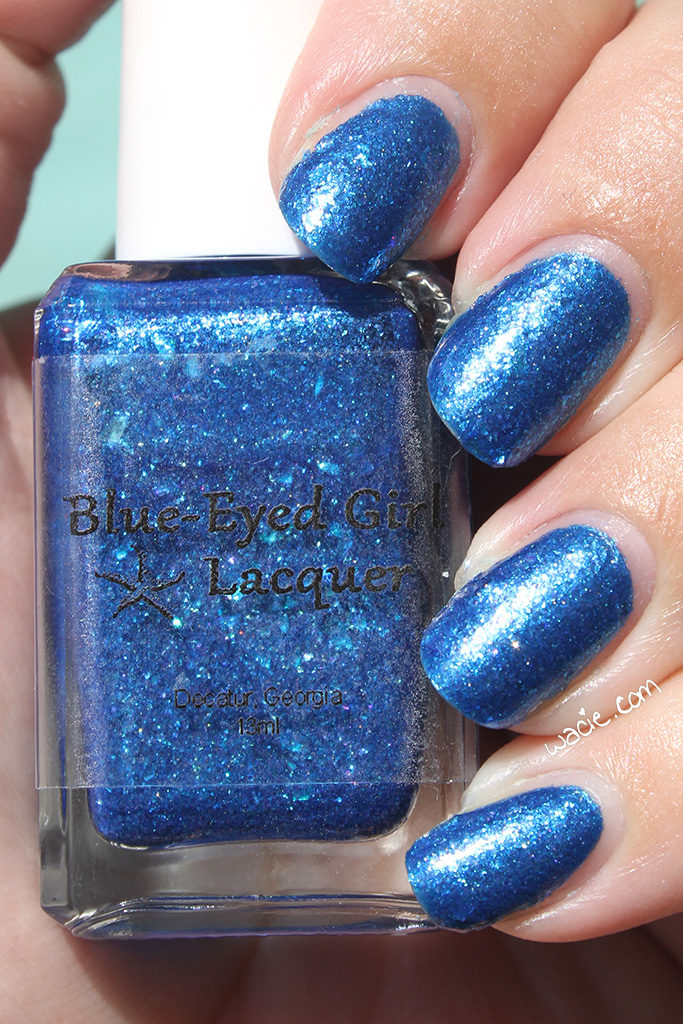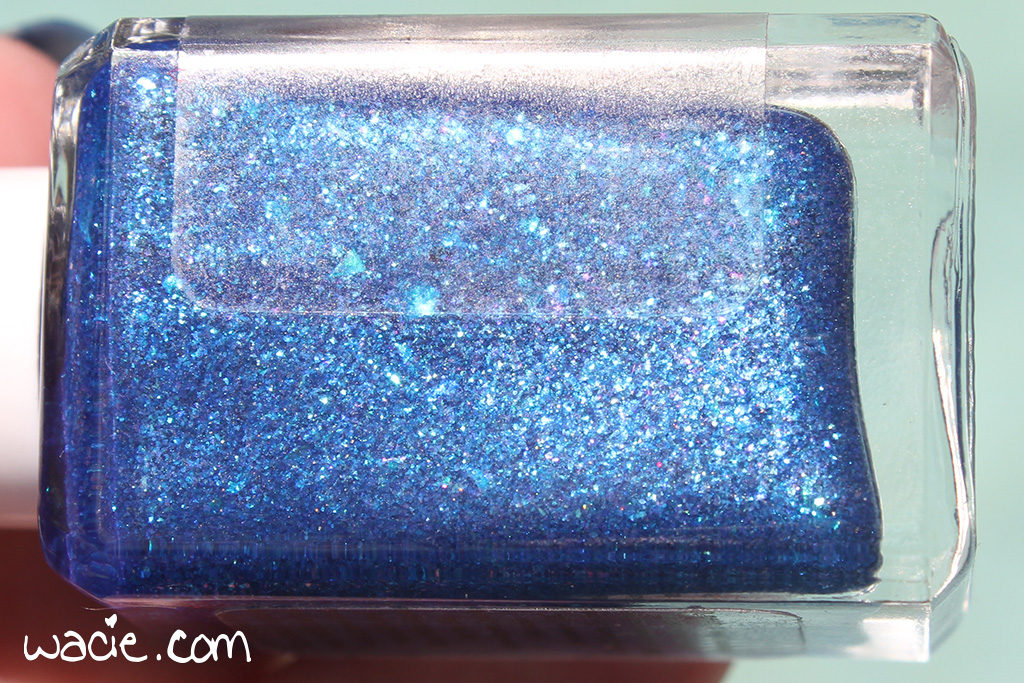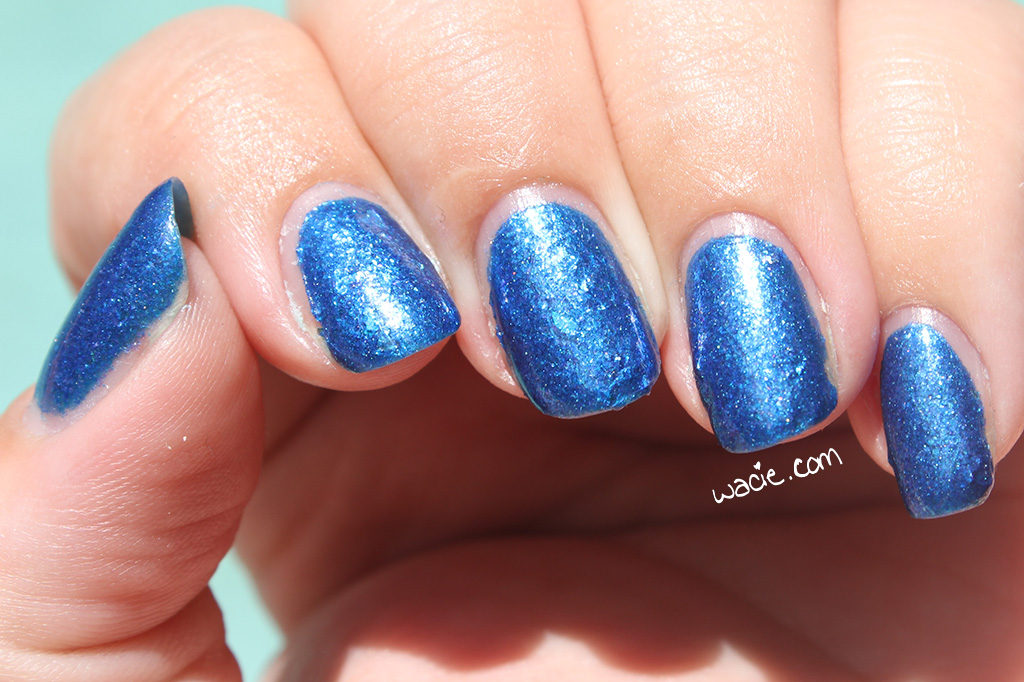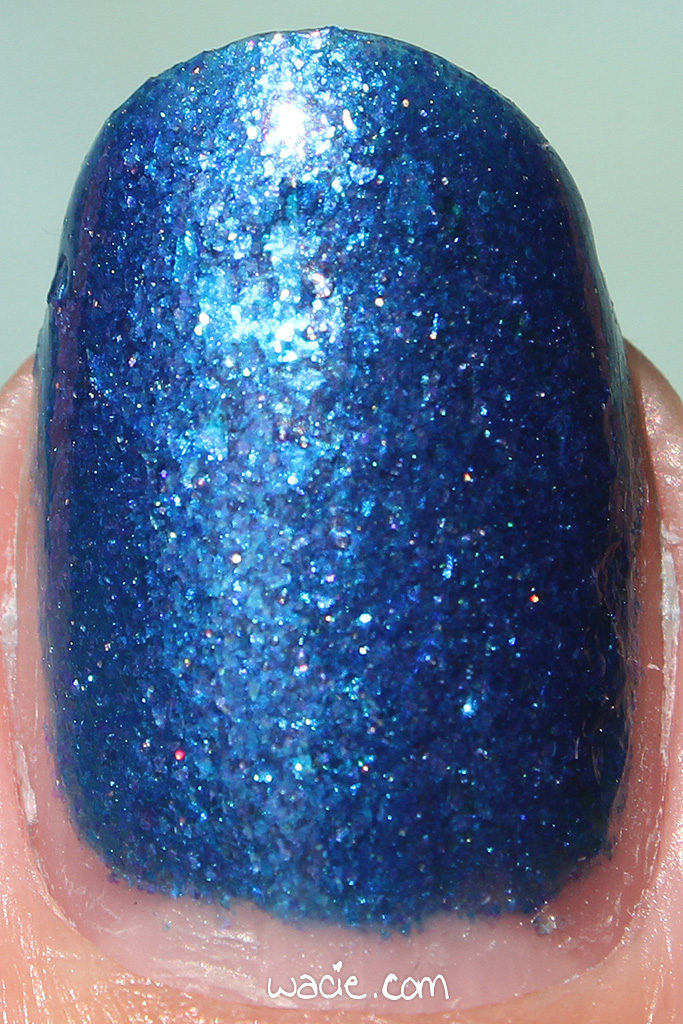 Siren Scales was released as a numbered limited edition in November 2014, and has since sold out. Other Blue-Eyed Girl Lacquers are available in their online shop.
I bought this polish myself.