I've only got a few more Wacie Nail Company prototypes left! I've decided also that, after I swatch these, I'm going to hold off on showing any more WNC polishes on the blog for a while, at least until I have a shop open and a collection out and something to show for it. Also, there are other polishes I want to swatch; I'll be swatching BEGLs every Saturday until I die at this rate, so I think a midweek swatch would be better than swatching a bunch of one-offs I made for myself, at least until they grow out of the one-off stage and become full-fledged polishes.
My fifth-to-last Wacie Nail Co. polish is called Frostberry, a shimmery rose jelly. It's shown here at three coats with one coat of Color Club's clear coat.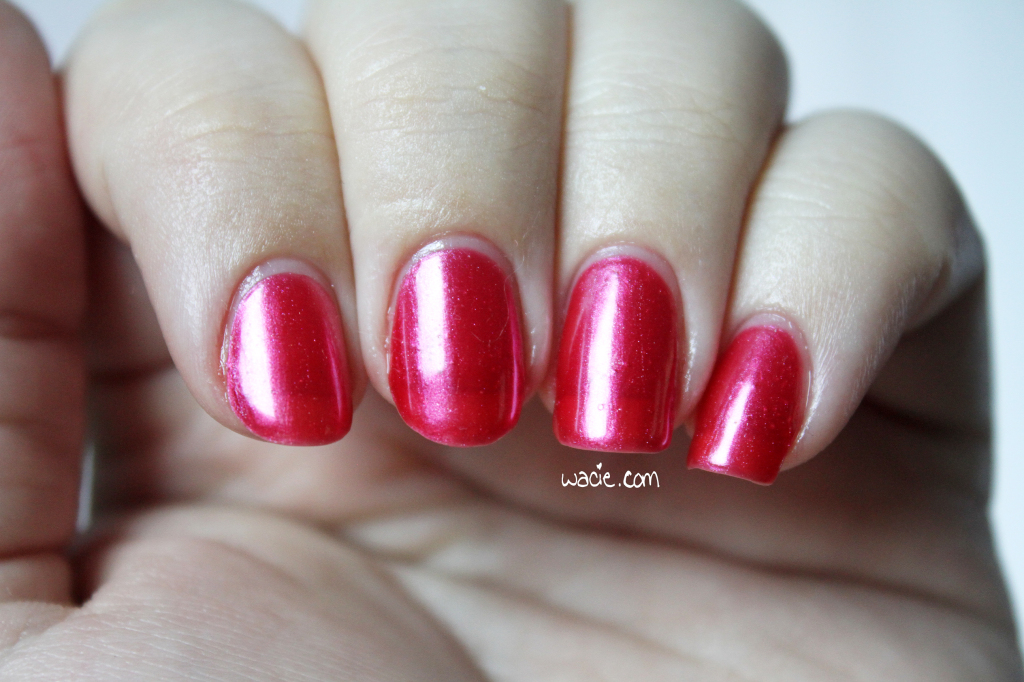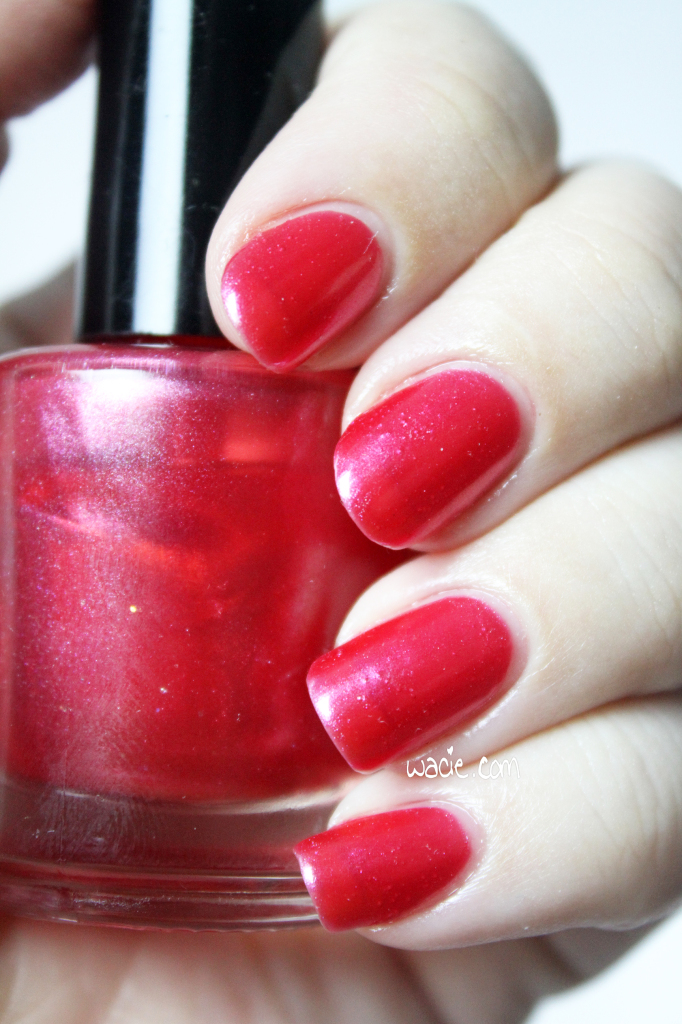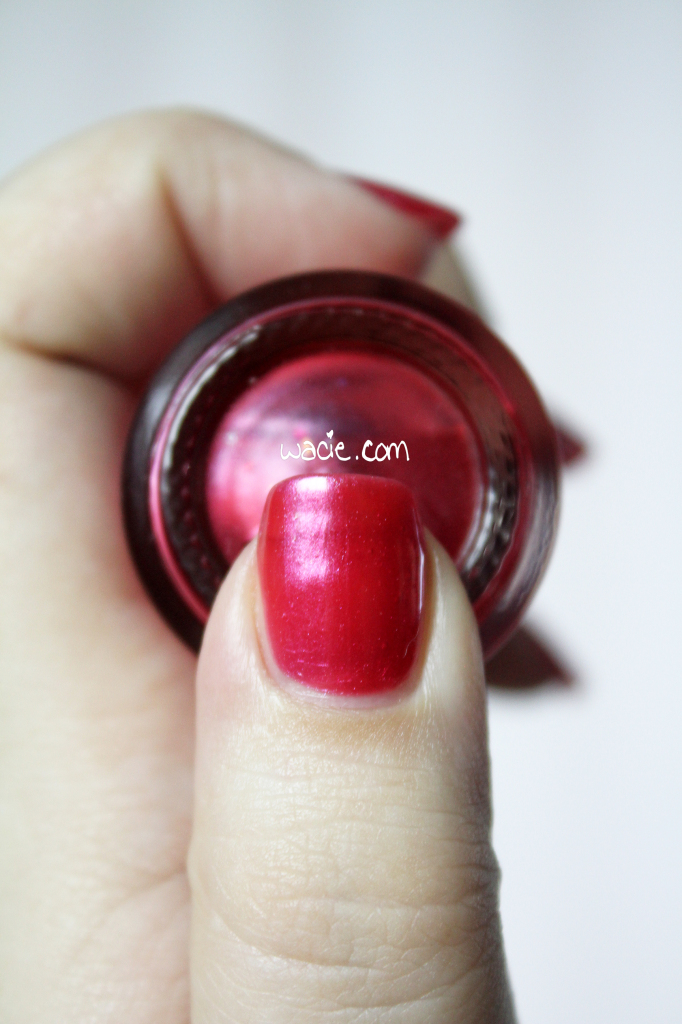 Frostberry was a bit of a happy accident. I wanted a shimmery red jelly, but the mica I used was too white and it turned the polish pink. It's still translucent; at three coats, there's good color and coverage, but the nail line is still visible. I thought about adding some glitter to a couple nails like I did last week, just to show the jelly effect, but I thought the shimmer would overpower it. I'm kinda cool with it being translucent. The look is sheer, shimmery, and glassy. It's unlike anything else in my collection.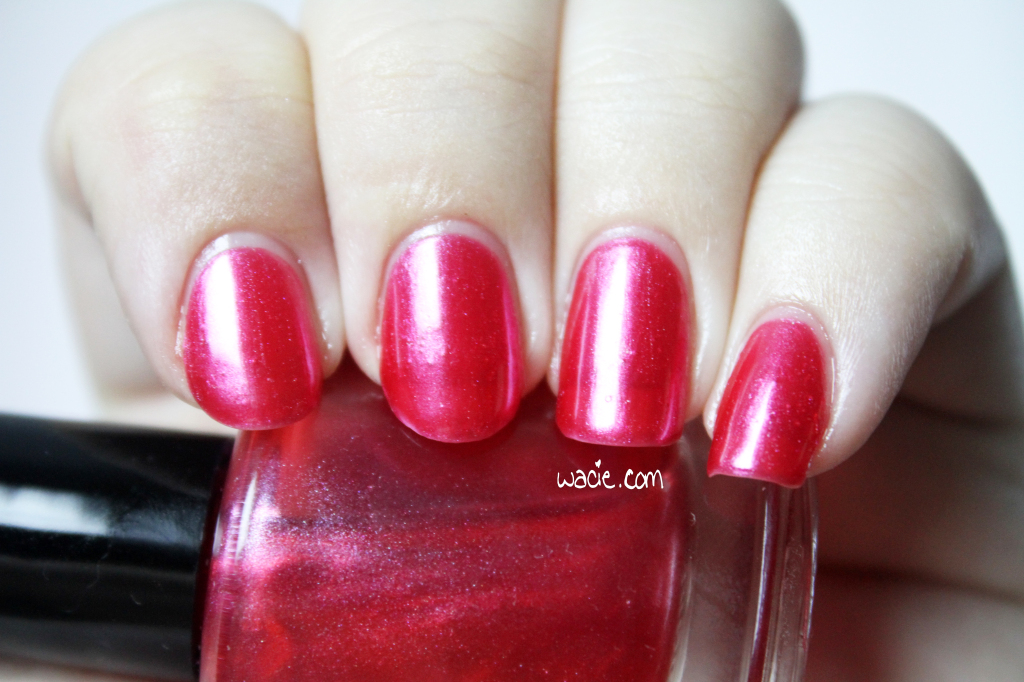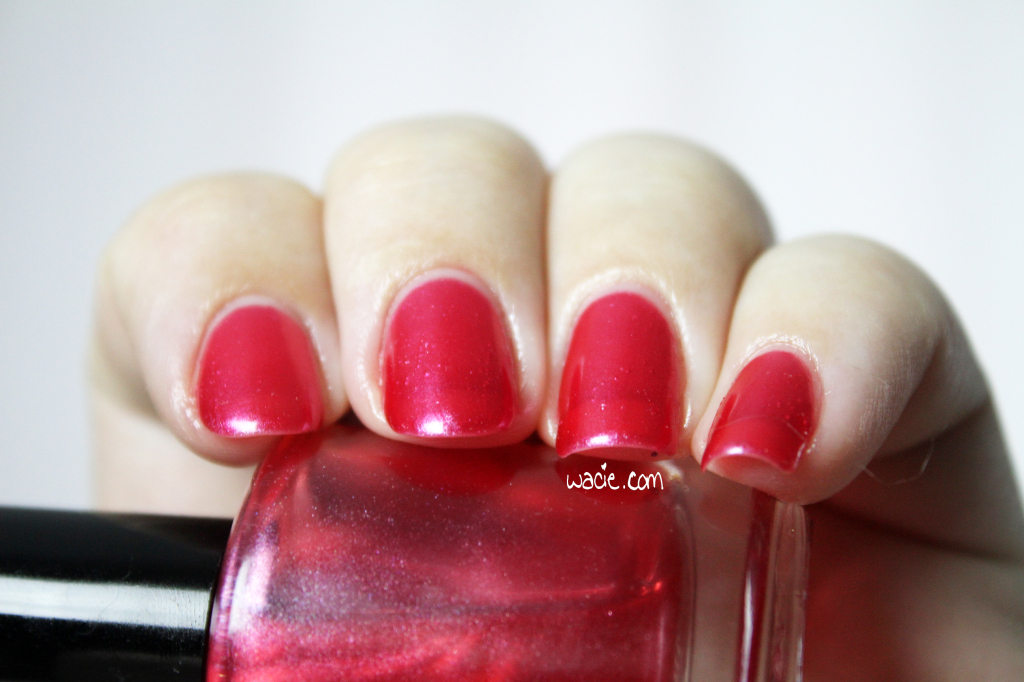 Unfortunately, because it's cold and overcast outside, I won't get to see what this looks like outdoors. I bet it's beautiful, though. Jellies outdoors are always crazy pretty.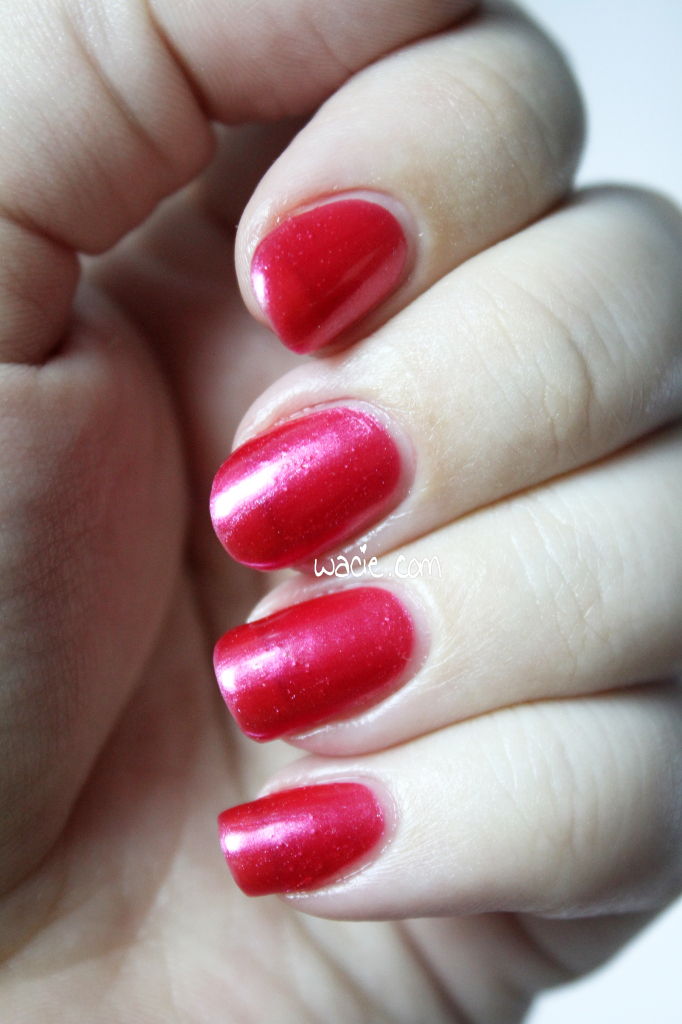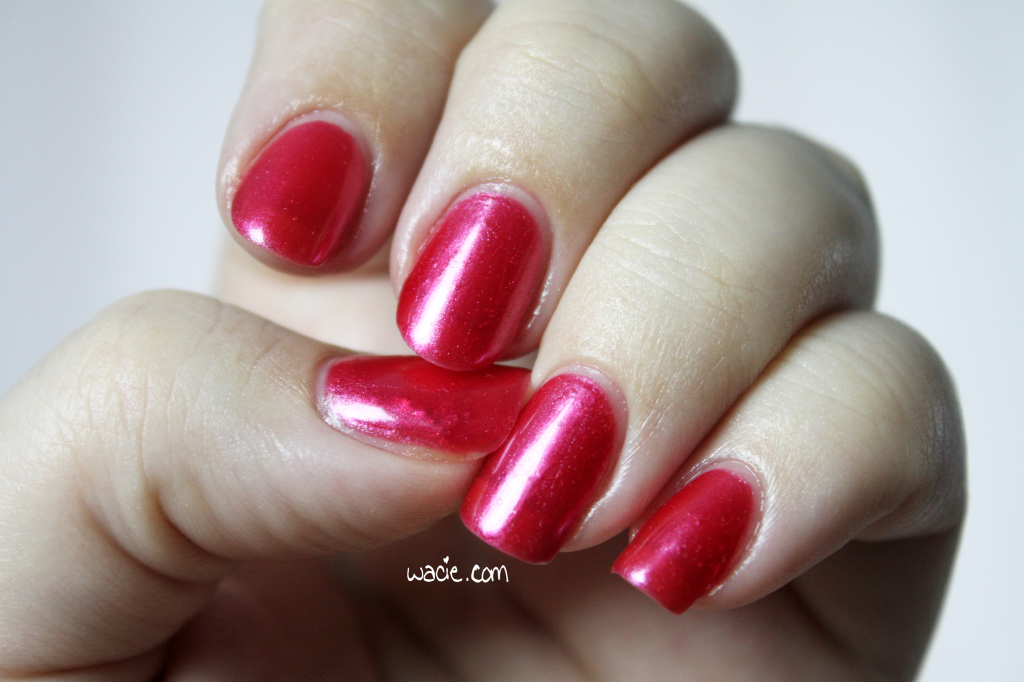 Yeah, I like this a lot. This is the coolest thing I've made in a while.