Today's Swatch Saturday is all about The Scoobies, a glitter topper from Blue-Eyed Girl Lacquer. I'm wearing two coats of it over two coats of Essie's Sand Tropez, I Am Strong, and Navigate Her.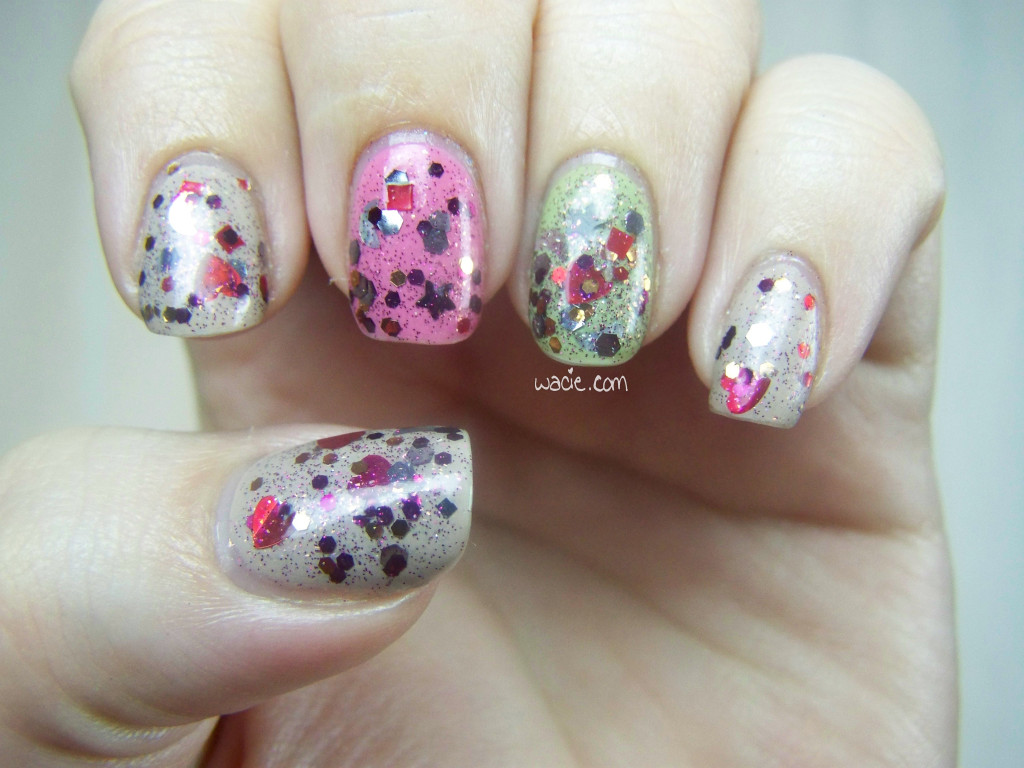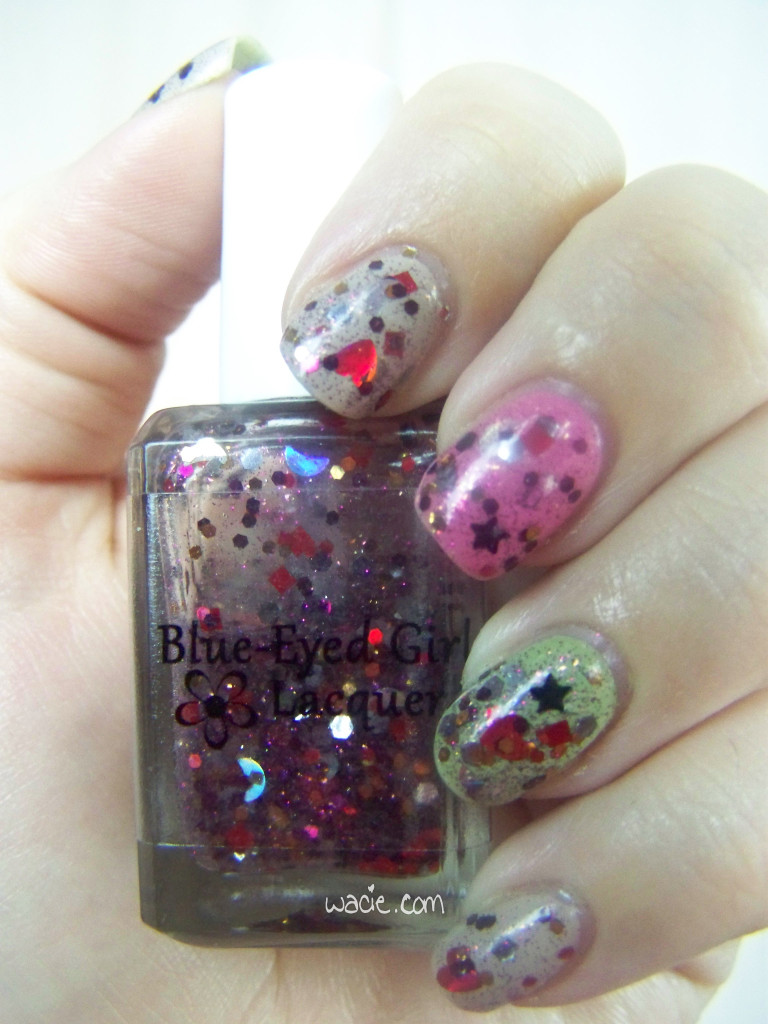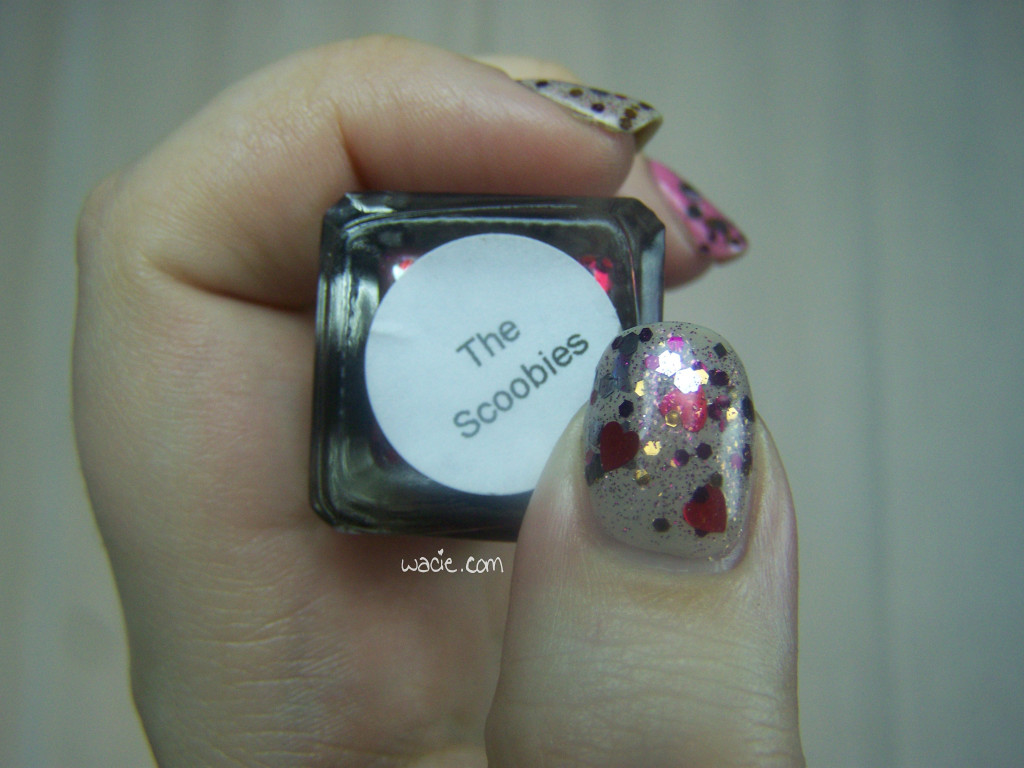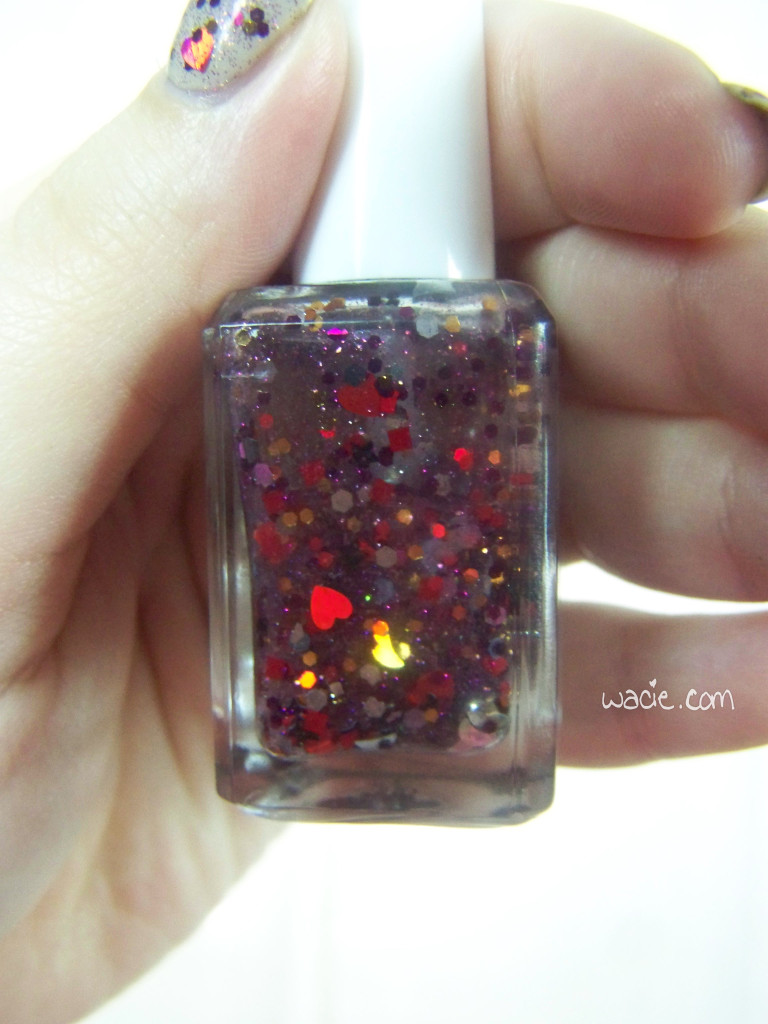 The Scoobies contains a ton of glitter: various sizes and shapes of red, copper, silver, and black hexes, red squares, holographic silver moons, red hearts, black stars, and shiny, tiny pink/purple sparkles. There's a lot of fun in this bottle. As you can see, it's only about half full. I've enjoyed this one many times since I bought it. I love the eclectic mix of glitter, the texture created by the fine sparkles, and the edgy color combination. I'm sad that I'm already running so low on it; I knew I should have bought a backup bottle when it was on sale.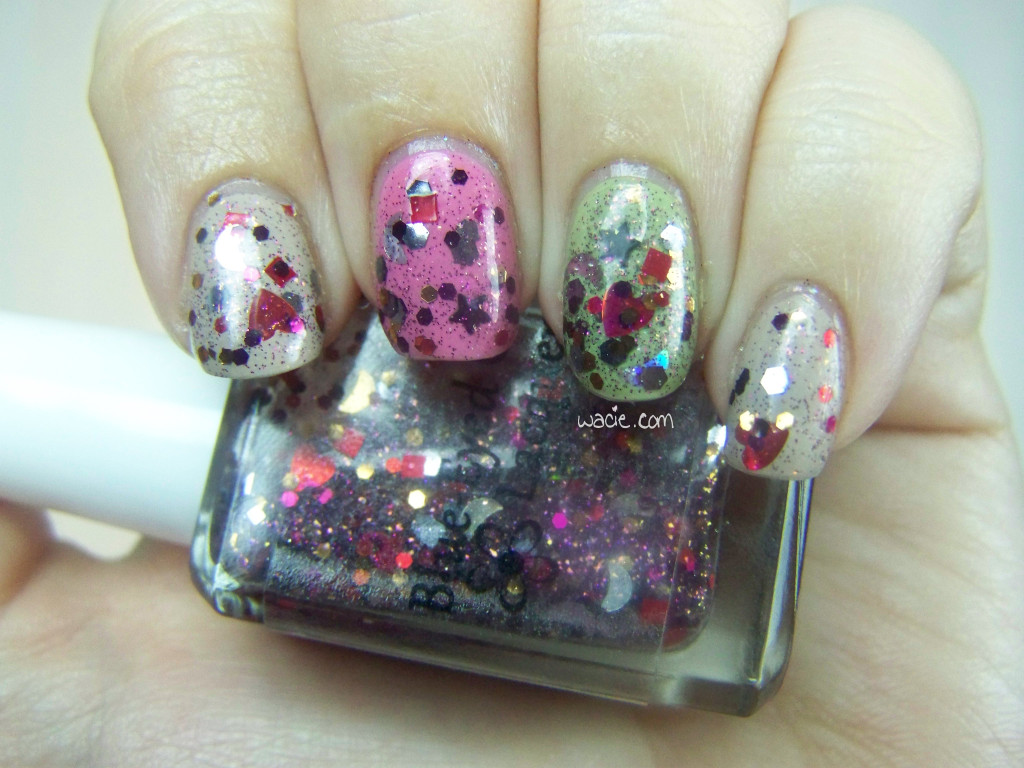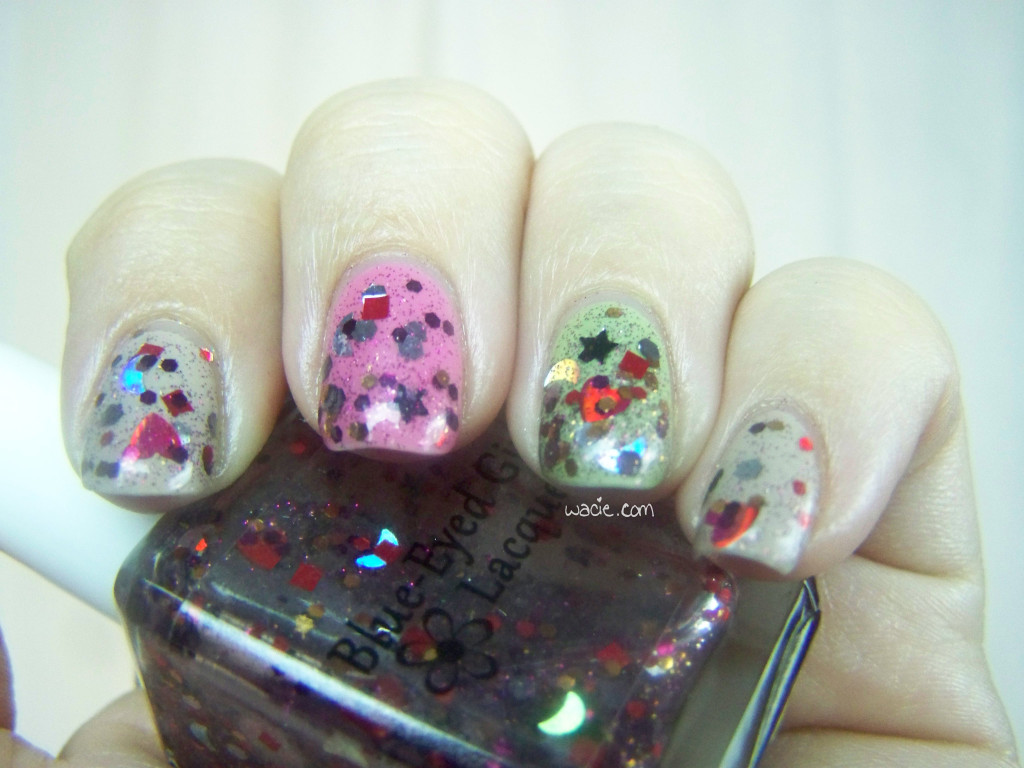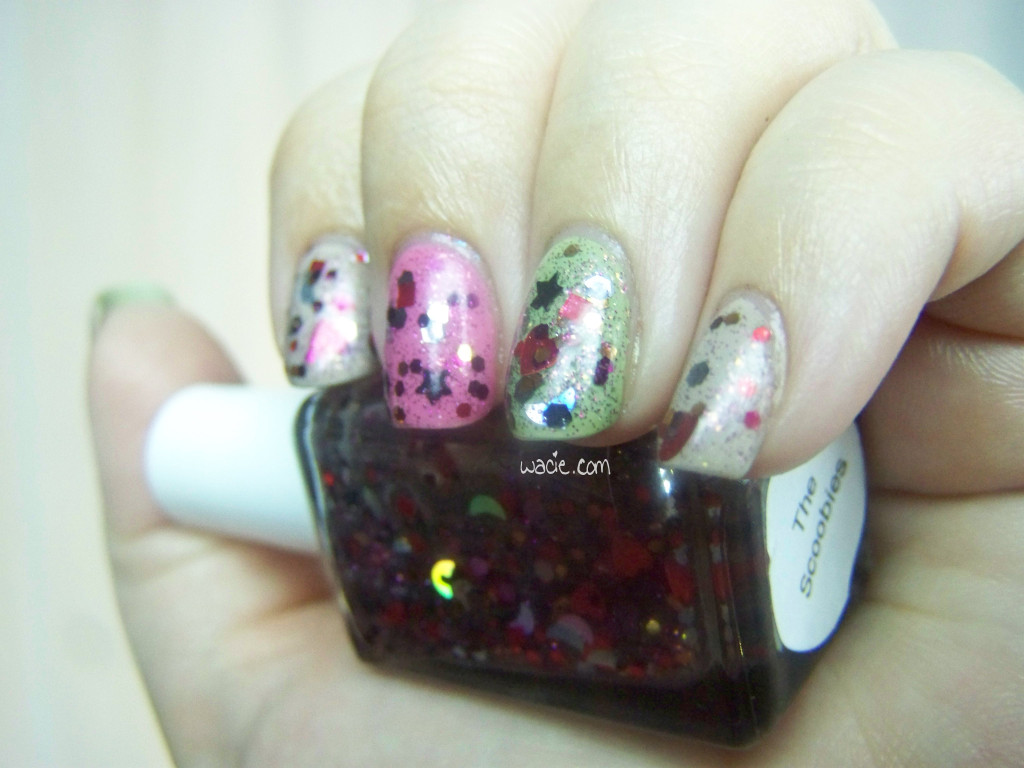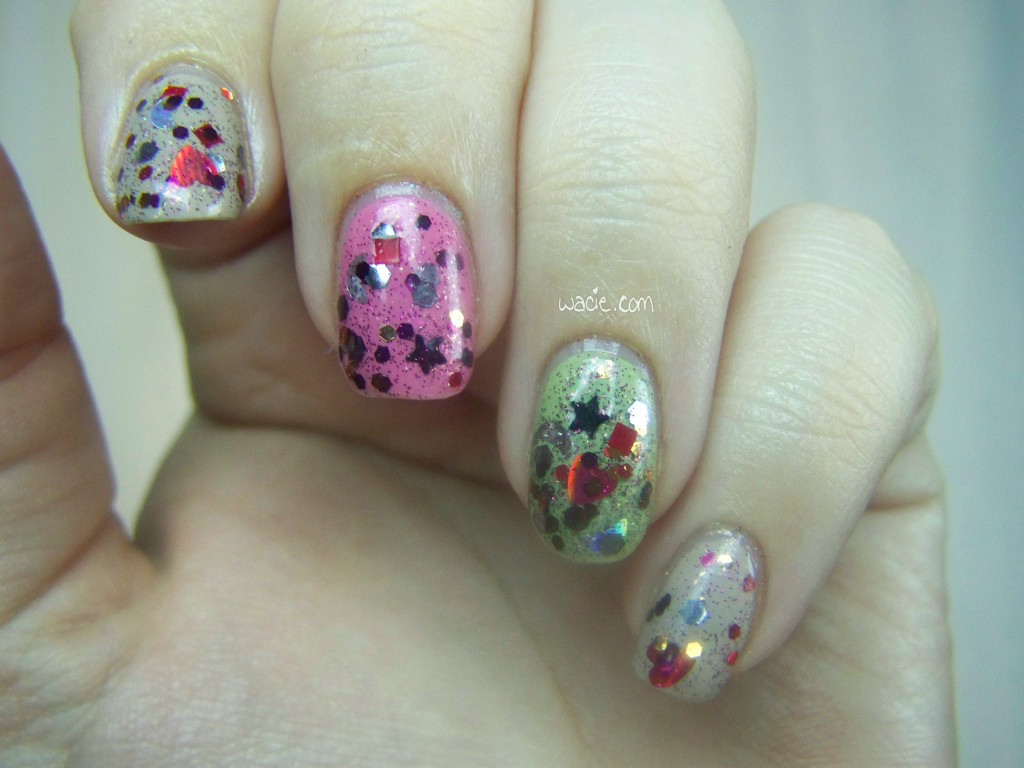 The Scoobies was part of BEGL's Once More With Feeling collection, a set of polishes inspired by Buffy the Vampire Slayer. As the collection was mostly holos, I admit I didn't grab too many of those colors. I kinda regret it now. As you might guess, this collection has been discontinued, and the last bottle of The Scoobies sold a month or so ago. Check the BEGL store anyway, you might see something you'll like.