Welcome back, reader! Manicure Monday is a simple look this week. I'd actually planned something a little more intricate, but now that I've cut my nails down, I simplified it. I'm talking like there's something wrong with just color and glitter, there's totally not! For this look, I used Sephora by OPI's It's Bouquet With Me over Orly's Rio Nights.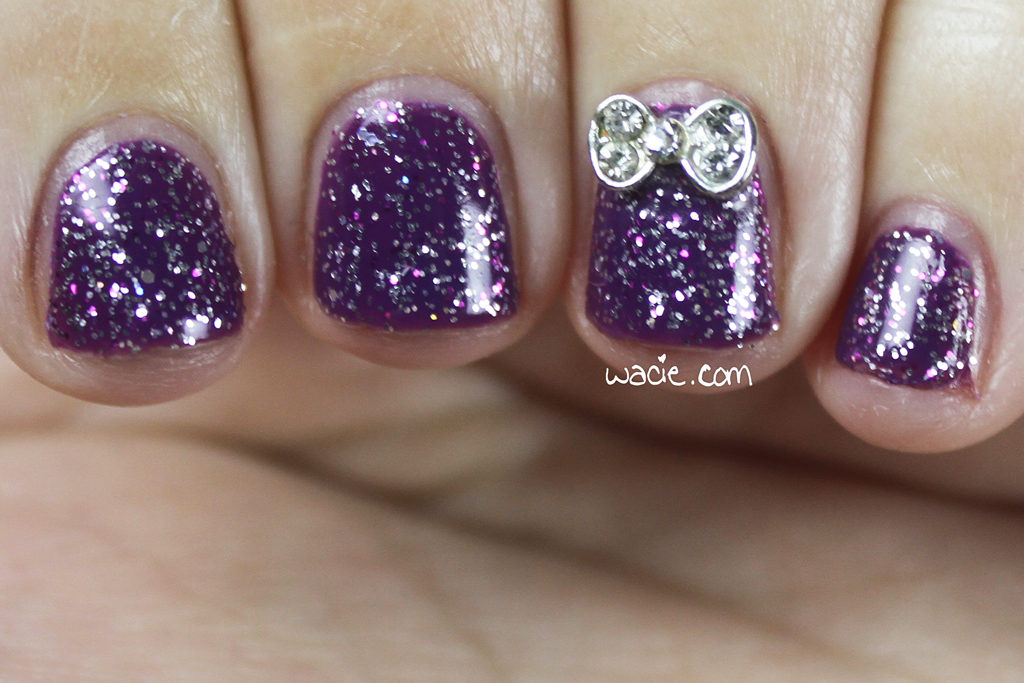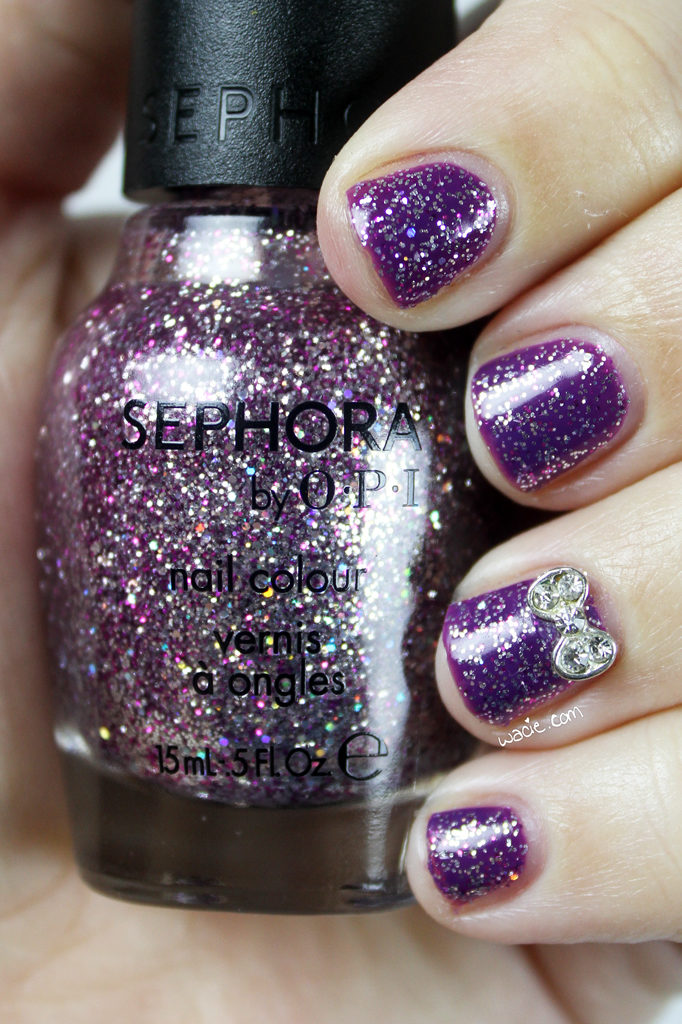 Originally, I'd planned a gray to purple gradient with Rio Nights. When I've got a multicolored glitter like this, I like to pick colors out and find cremes that match it, and that way everything is cohesive. With nails this small, though, there just wouldn't have been room for it.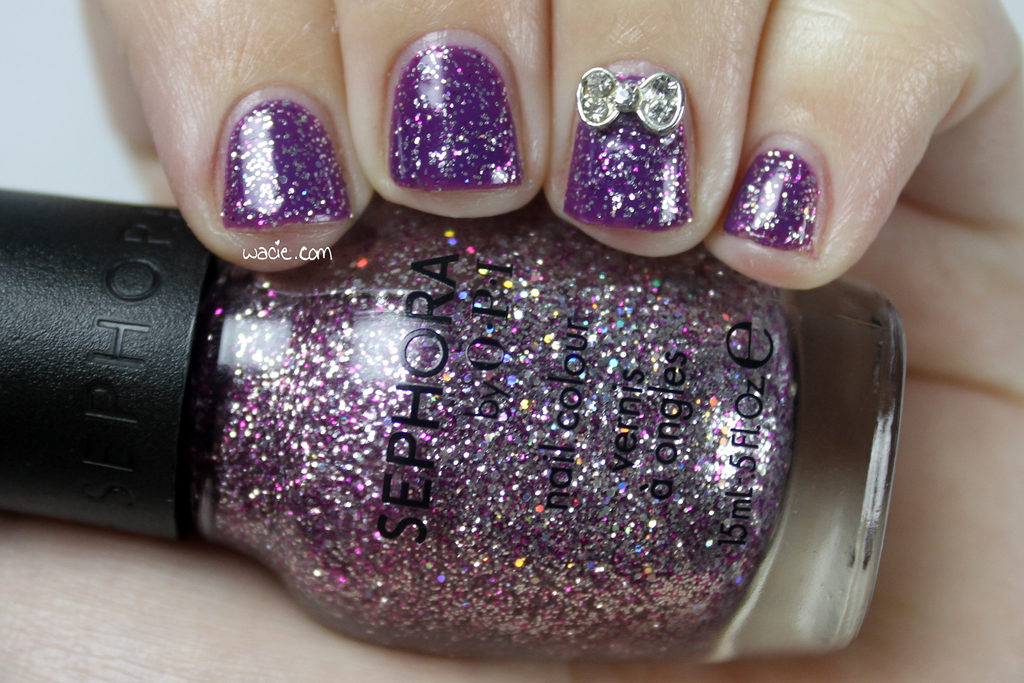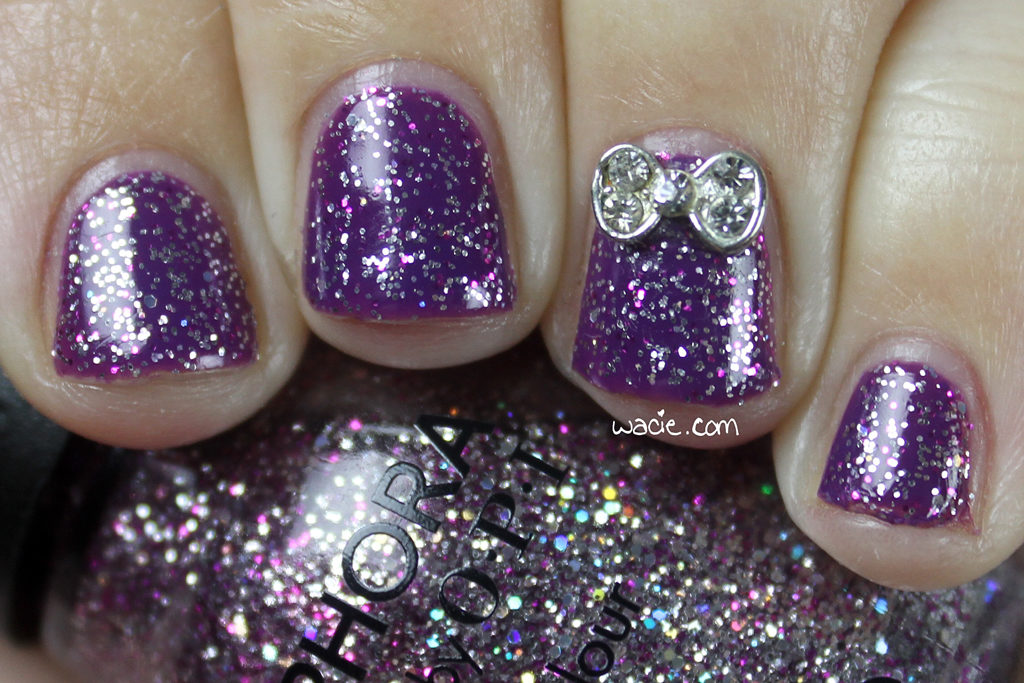 I love this mani, though. It's making me all kinds of nostalgic. I was a hardened nail biter when I was younger — hell, until I was 23 — and this was what my hands always looked like back then. I liked wearing polish, but it was never a biting deterrent, so I always had these tiny little nails. I also feel deeply for purple glittery polish; the first nail polish that was 100% mine was a gift from my sister, and it was a purple glitter, right around the time unconventional colors and glitter polishes were getting popular in the late 1990s. I wore that polish until it was gone. This look channels that polish so hard.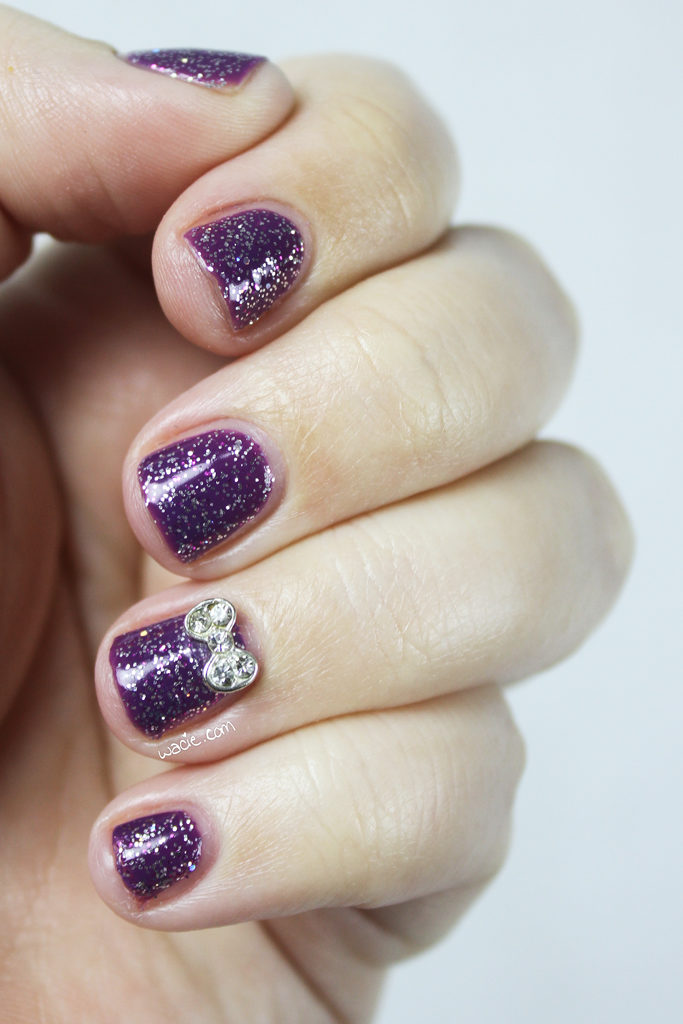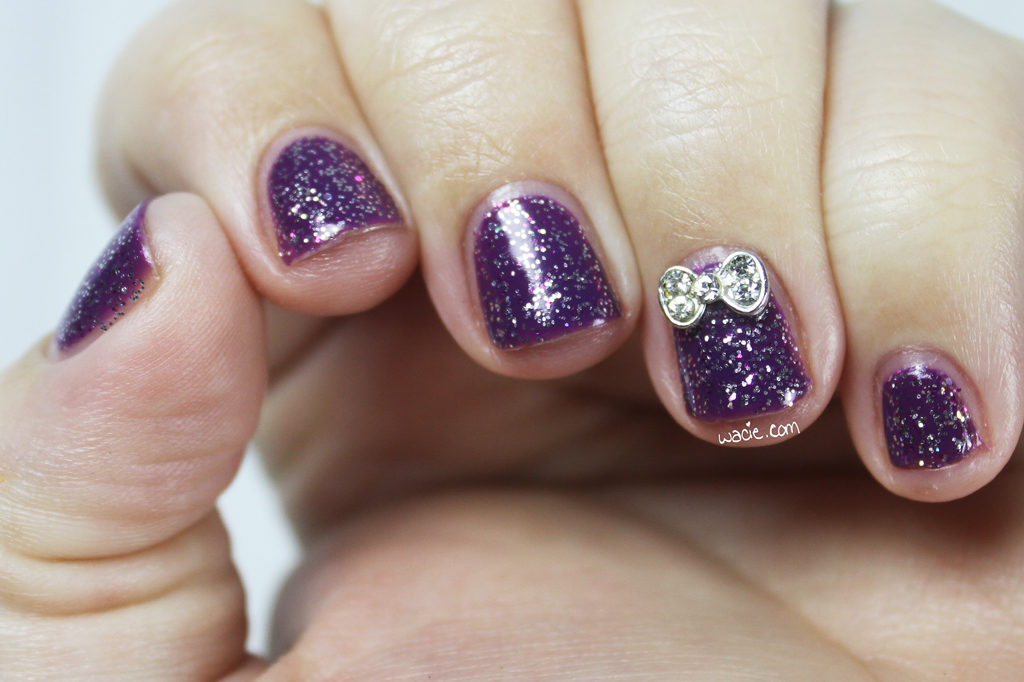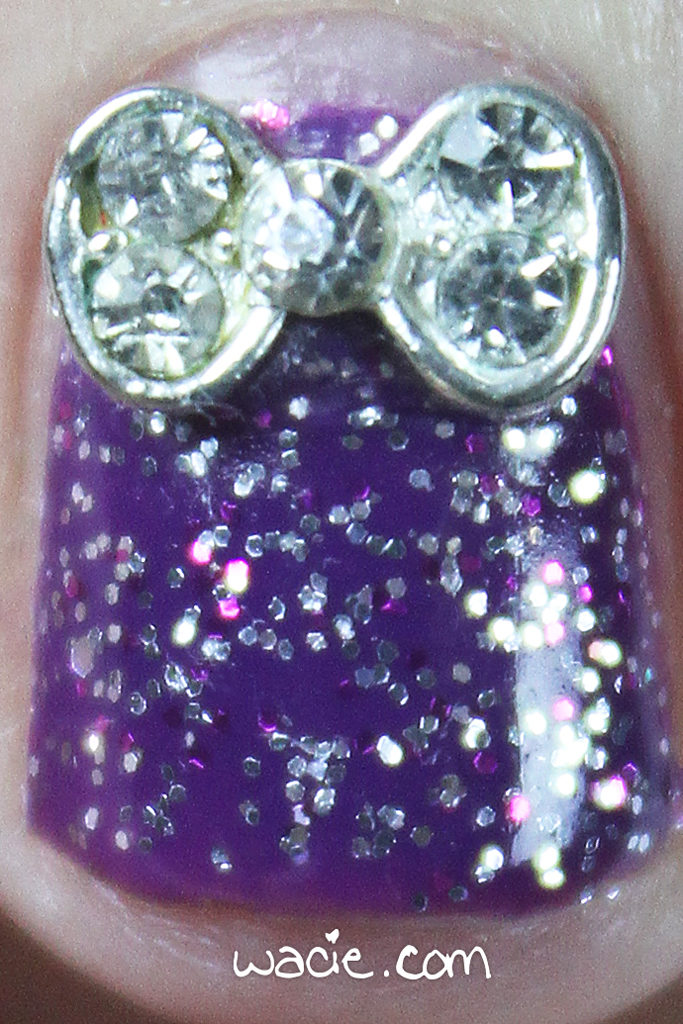 I regret that I didn't get any sunlight photos of this look. There's been some inclement weather in the southeast, and the sun didn't shine for more than five minutes at a time, and I could just never catch it. Also, when was the last time I wore a bow charm? It's been ages!
The Sephora by OPI line has been discontinued; I actually found this particular one at Big Lots. Orly polishes are sold in stores nationwide. My bow charm is from Daily Charme.
I bought these polishes myself.