Happy Monday! I love wearing holos for Manicure Monday because I get the posts done so much earlier in the day. Wearing a holo is pretty awesome, too. The holo of the day is Digital Nails's Highlander; I'm wearing three coats with Seche Vite and a stud from Daily Charme. All photos were taken in direct sunlight.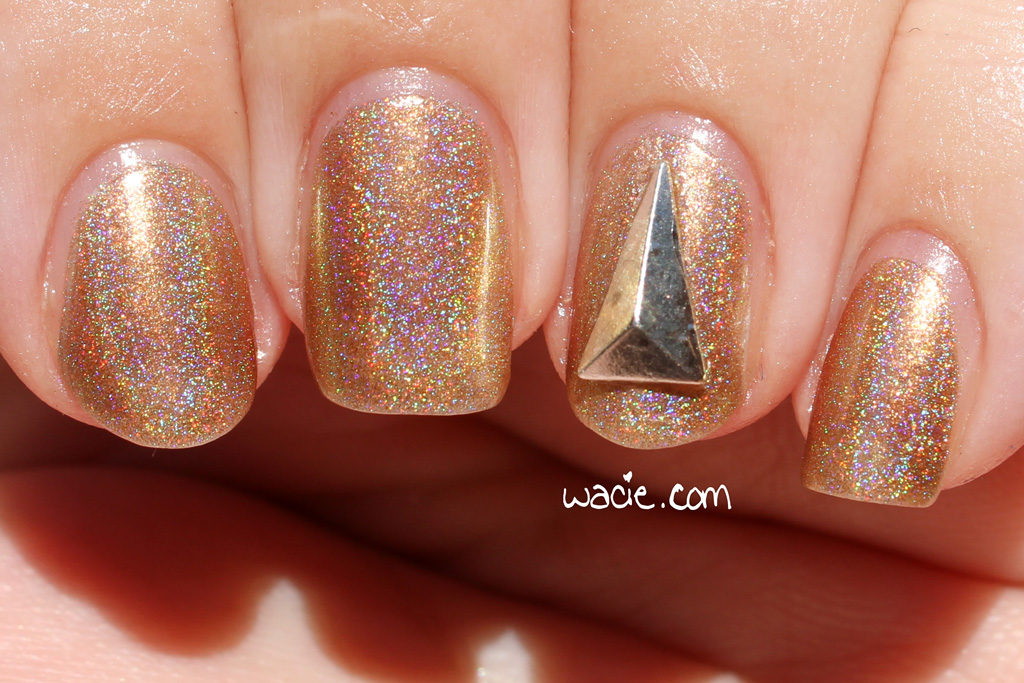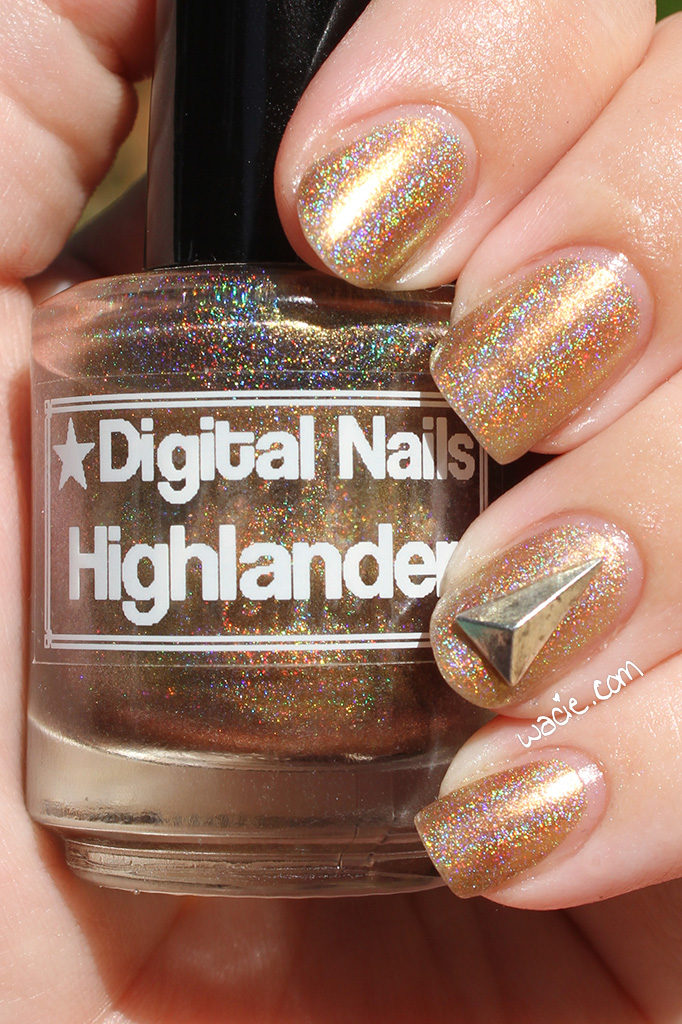 This is the first time I've used a Digital Nails holo, despite owning so many, and I really love it. Everything about it — the thin product consistency, the very sheer first coat, the gentle build to opacity, the smoothness of the holo flame — are not like any of the other holos I've used so far. I really worried at first, because the color is so deep in the bottle, yet it barely looked like anything on the nail. However, once I got outside, wow. The polish and my skin are about the same intensity, and in low lighting, it's hard to see. Outside, though, the holo and the golden shimmer and the bronze color just light up.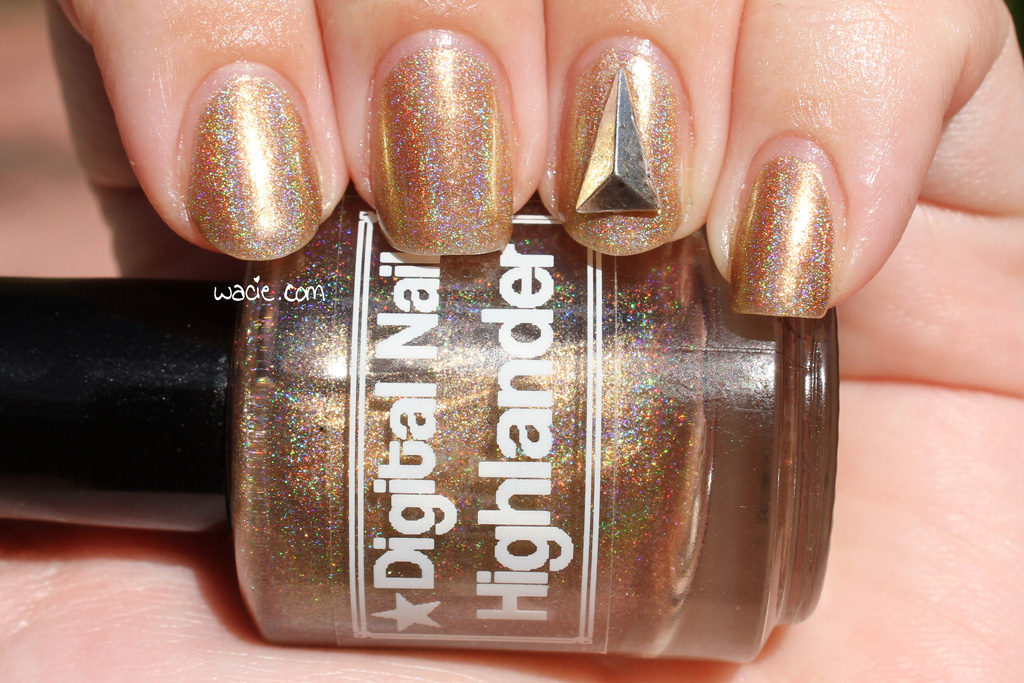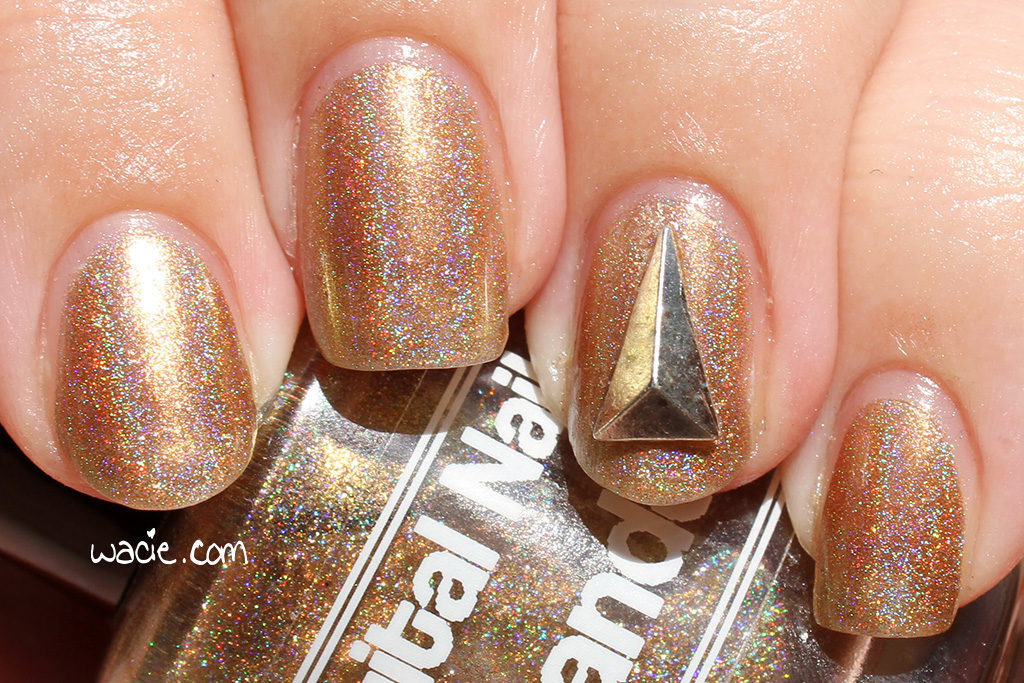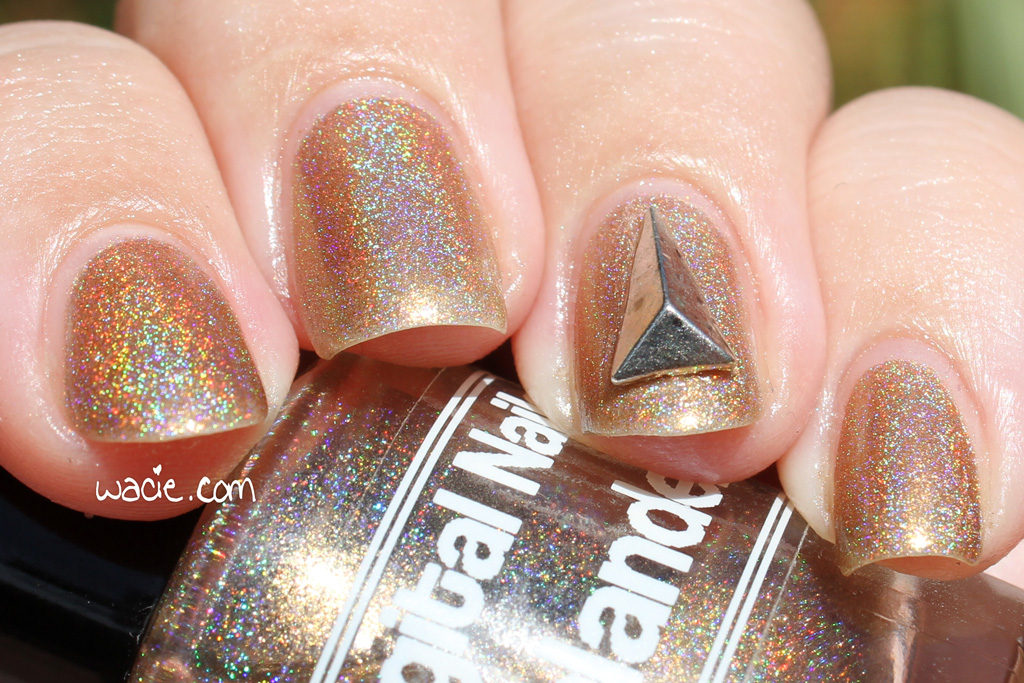 This is the reason I've come to like neutral holos. I never thought much of neutrals in the past because they weren't bright and exciting colors, but as I dove into indie polish, I started finding neutrals that could be interesting. One of my favorite things ever is being blown away by something that's unexpectedly awesome, and neutral holos do that. They take a typical SFW humdrum polish and make it amazing.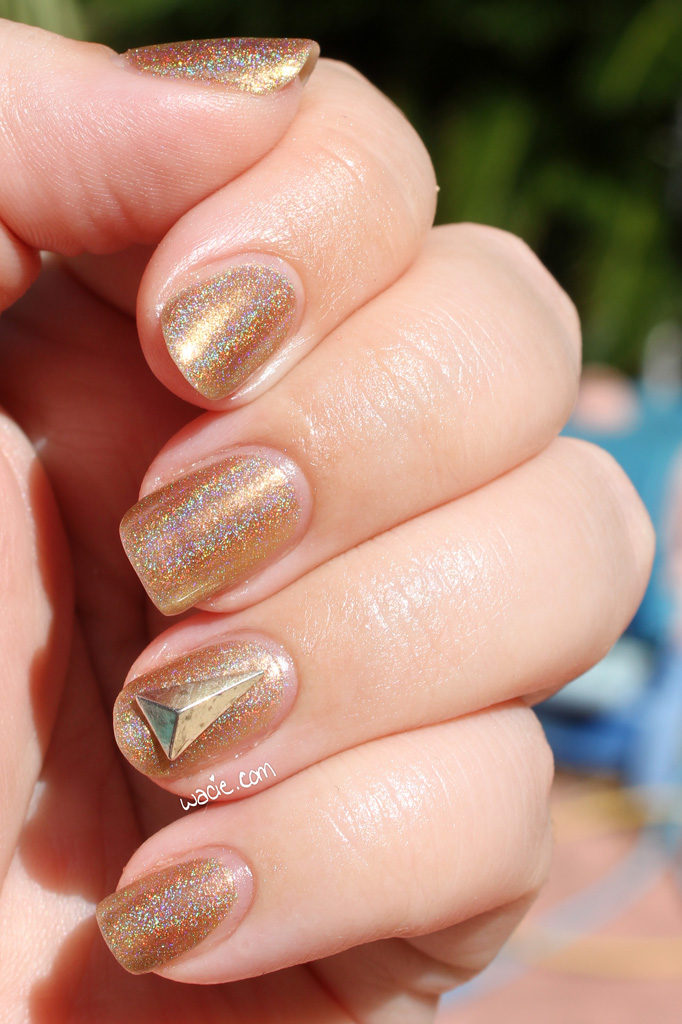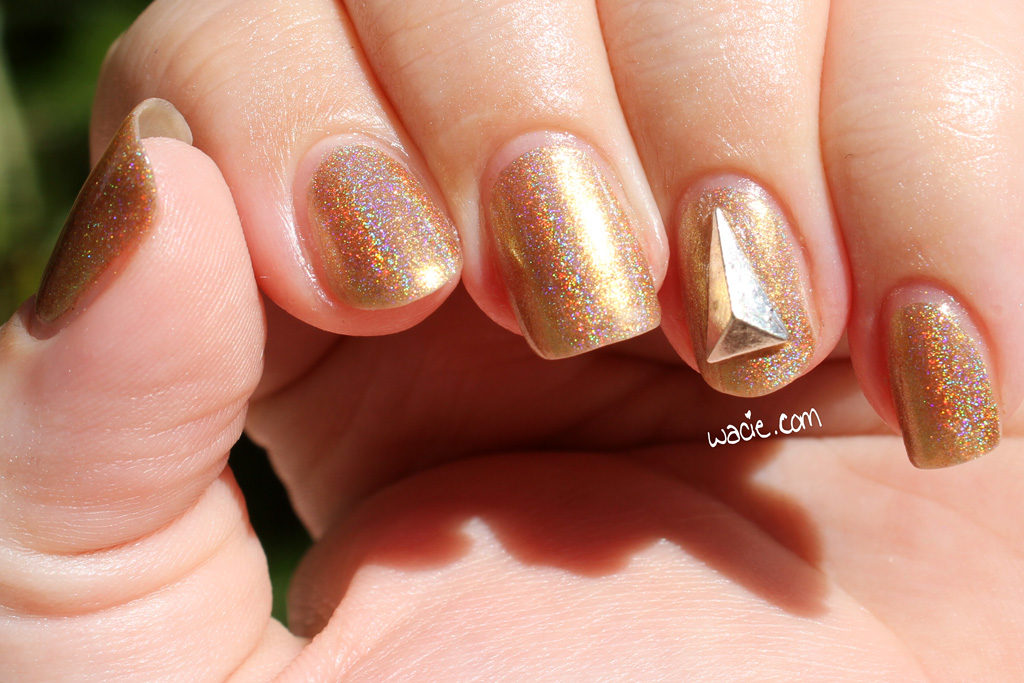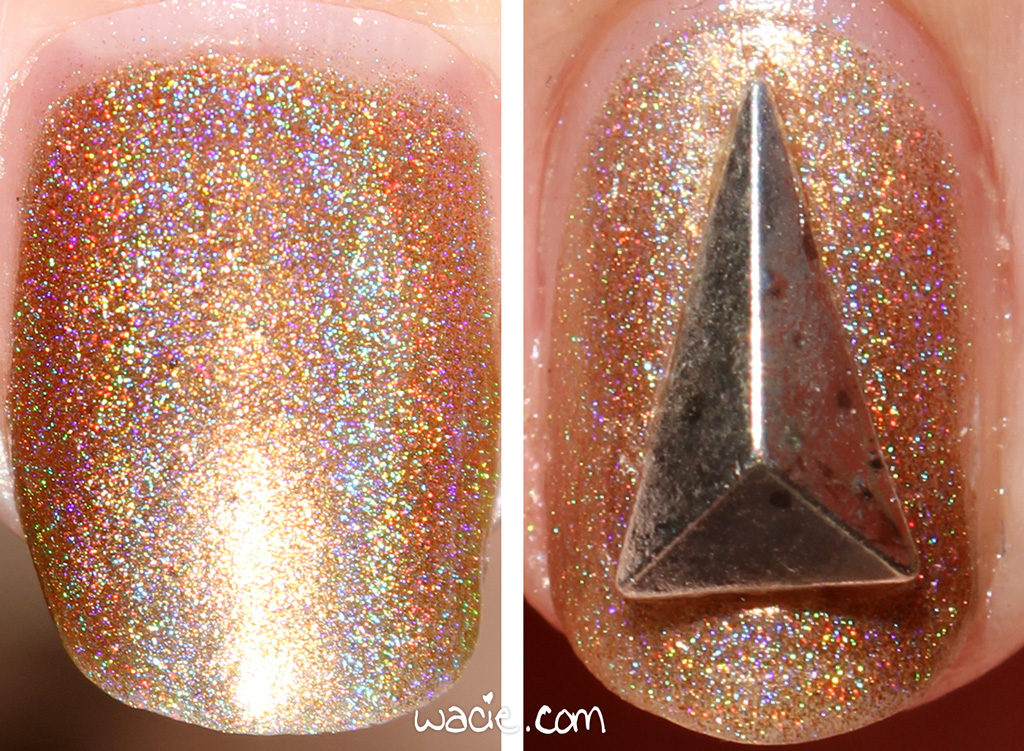 I feel a little bad covering it up with a stud. The stud is basically the size of my whole nail and it's covering a seriously pretty polish, but I was kind of burned out on the bows. I really need to invest in some new ones! Maybe some gold ones for polishes like this. I feel weird mixing silver with gold.
Highlander is currently not in stock, but other Digital Nails polishes are available in their etsy shop. My pyramid stud is from Daily Charme.
I bought these products myself.