Happy new year, reader! I've got my first manicure of the year, and my hands are so cold I barely got it done. Seriously, I'm so cold, my hands are wrinkly. For this look, I used Blue-Eyed Girl Lacquer's Flash Forward Fantasy with Nails Inc.'s Princes Gardens.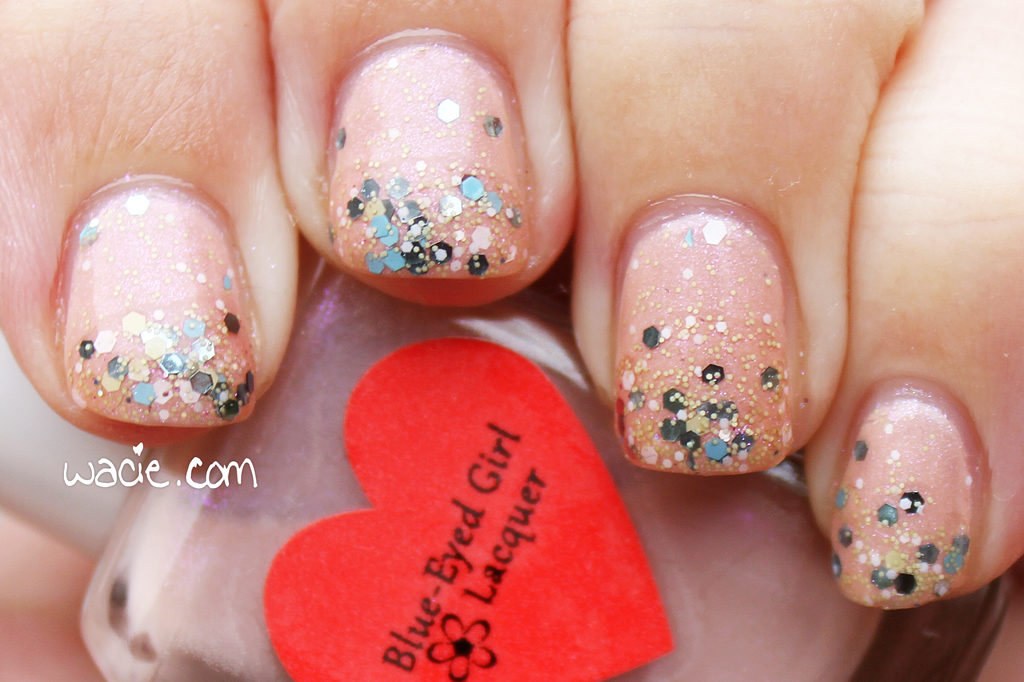 This is a pretty basic look, and I think my nail game is off to a good start this year. Of course, it's cold and dark outside, which means I couldn't show you the gorgeous shift in the base polish, but I love that it's almost a mannequin polish on me. I like that the glitter went on without overpowering the base shade, which is definitely a plus on short nails like these. I don't have a lot to say about this look. I'm so cold.
Blue-Eyed Girl Lacquers are available from their online shop. Nails Inc. is sold in stores.
I bought these polishes myself.