It's the first Manicure Monday of November! I am so happy to be wearing these polishes today. I have on one coat of Digital Nails's Multipass over two coats of Essie's After School Boy Blazer, topped with one coat of Ciate's Speed Coat Pro top coat. Mul-ti-pass.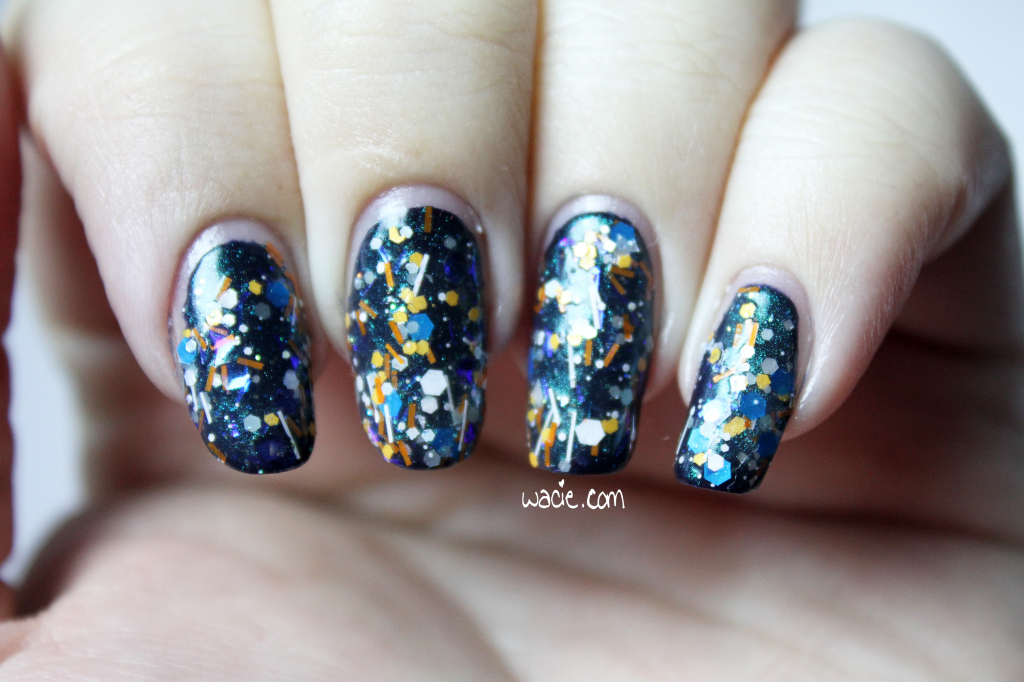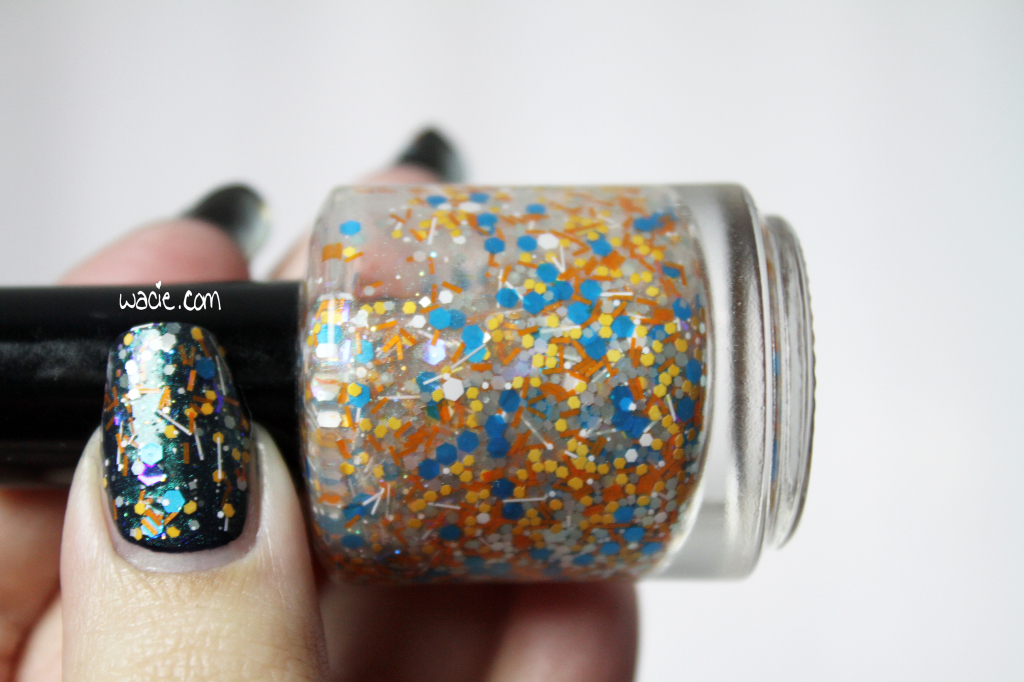 Multipass is a glitter topper based on Leeloo from The Fifth Element. It is described by Digital Nails as "a crazy clown car of color", and was an attempt to "capture Leeloo's essence in polish form". The colors and shapes are evocative of her; blue glitters match her eyes, orange match her hair, white slices to match that weird flimsy bandage outfit she wears in that one scene. There are also some dark holo glitters and baby shimmers for added sparkle. If you ask me, this is spot-on. Digital Nails really nailed (intended) this one for sure. It couldn't be closer to perfect.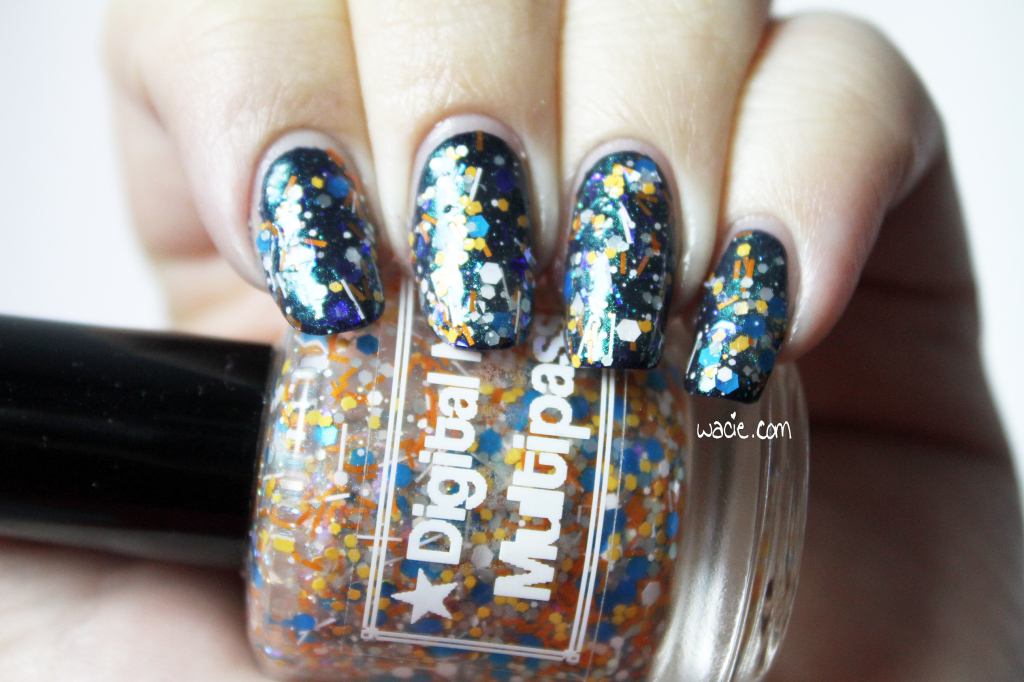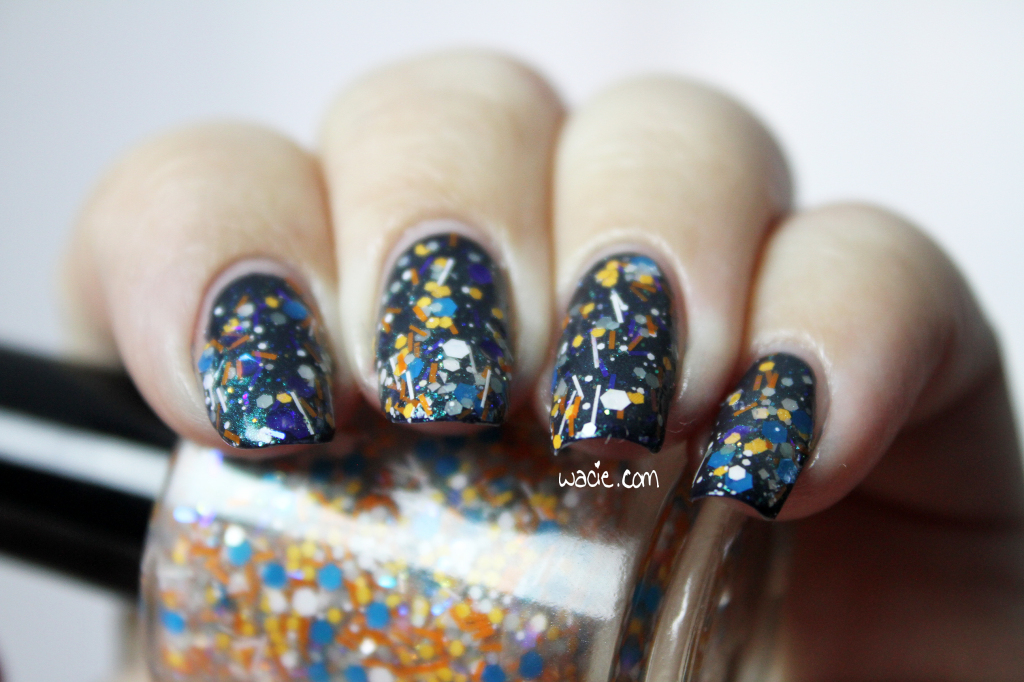 Multipass was very easy to apply and dried quickly. I had no problems at all with glitters refusing to spread or thick, goopy base. It did eat up my top coat; I'll definitely use something a bit thicker and glitter-friendly next time.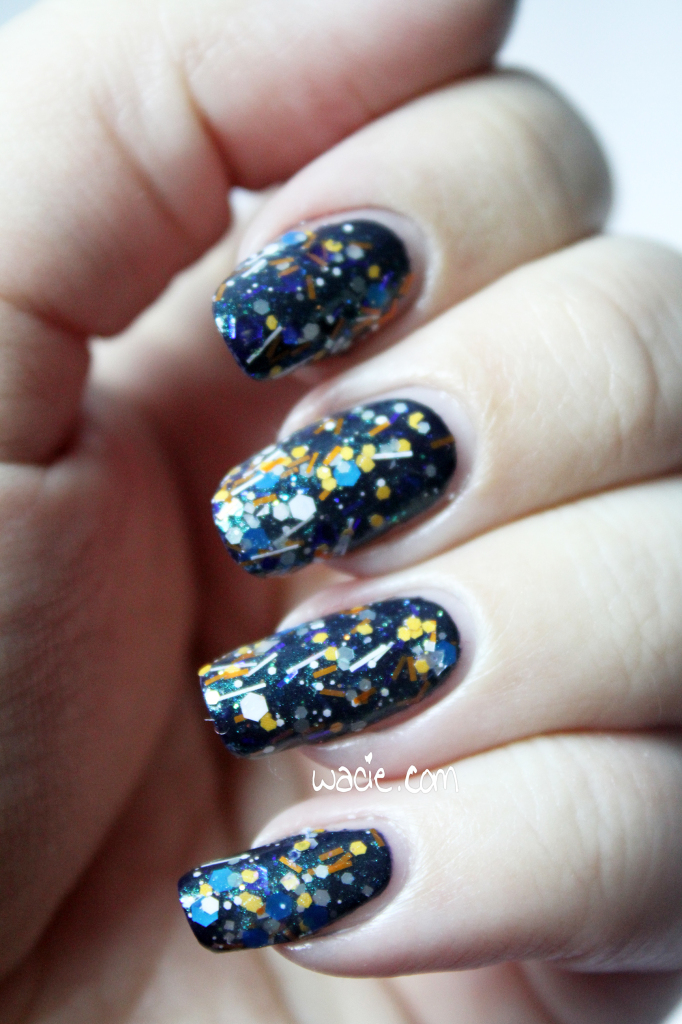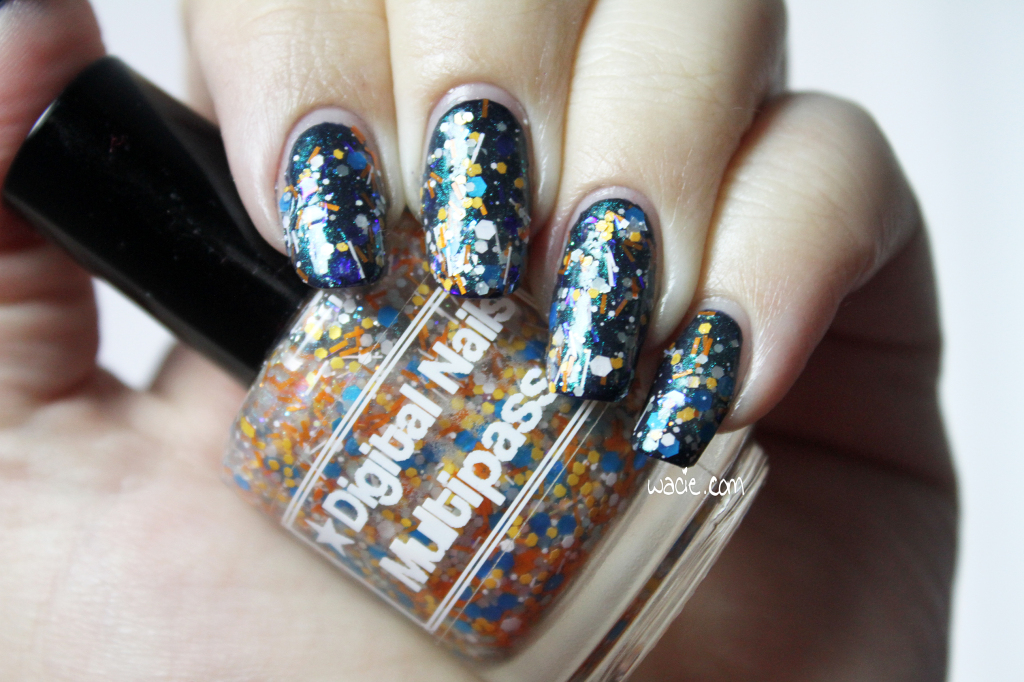 A quick word about my base polish: After School Boy Blazer is a deep blue-black creme. Application was easy, the polish dried quickly and with a high gloss. It's very nice, but it was hard to clean off my cuticles. Maybe I deserve it for not being very careful with it. I chose this as the base because it's the blue that interfered the least with the colorful glitters.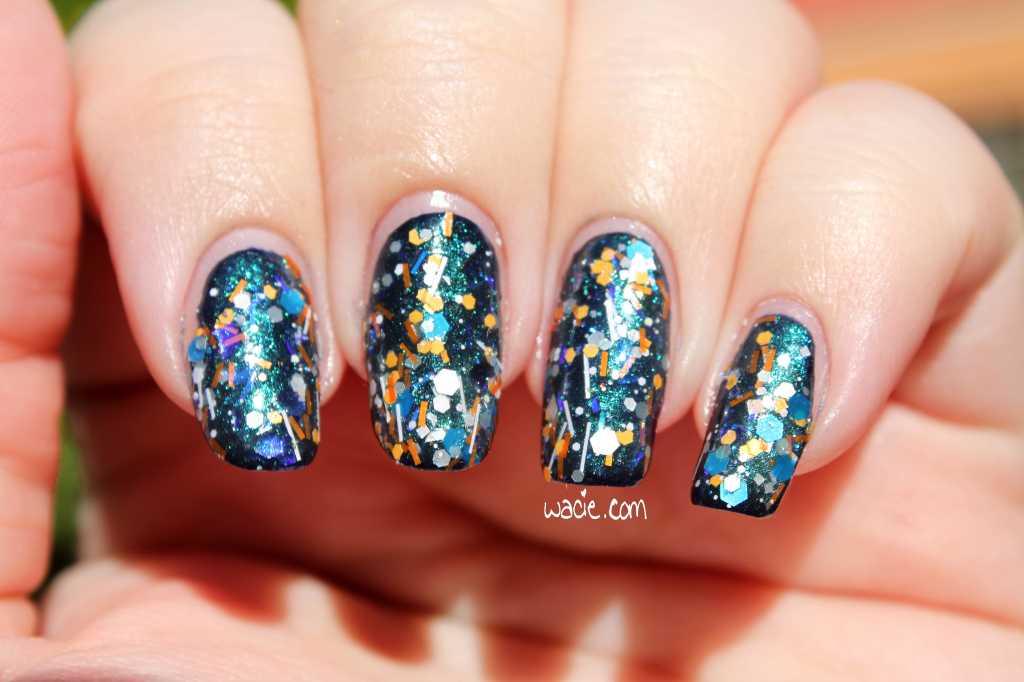 Final word: I love this look. I am a huge, huge fan of Digital Nails's glitter toppers, and I really think they hit this one out of the park.