Happy Monday! It's late, but here's this week's Manicure Monday post. I'm wearing OPI's Polka.com over Digital Nails's Nox with one coat of Seche Vite top coat. I love this mani, let's get started!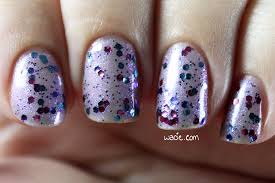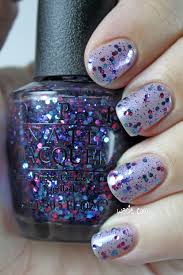 I love thermals. I have so few and I don't wear them often, but I adore them. Nox is especially beautiful; it morphs from a pale periwinkle to a deep indigo and dries with a matte finish. Unforunately though, because it's been so warm here, I've rarely seen it in its cold state. It goes right back to the warm state pretty much instantly. I had a glass of ice water in the studio while I was taking these photos for a quick dip, and I got one photo where you can see the transition. One thing that's constant, though, is the shift in this polish. This delicious shimmer shifts from blue to pink, and it's amazing. It's definitely the best part of this manicure.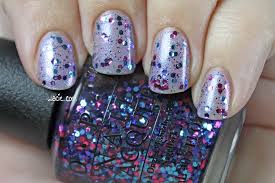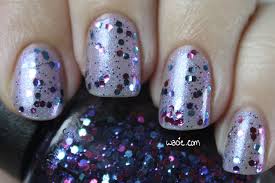 Polka.com is a pretty simple topper; while colorful, there aren't a ton of crazy shapes and the colors are muted. This is pretty typical for an OPI topper; there's a bit of excess lacquer, so without dabbing or sponging the glitter on, there isn't much coverage. I usually hate this, but today I'm thankful for it, because I didn't want to cover up the thermal. I could have done with more, but I didn't want to risk another coat and then having too much.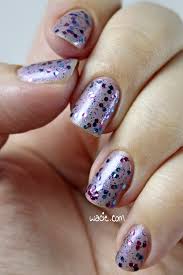 I'm really happy with how they look together. I thought the glitter would overpower the shimmer in Nox, but they work together well. The darker glitters blend into the thermal when it's in its cold state, but that's forgivable, especially since the cold state is unlikely to happen. I really want to try this look in the winter, when the thermal effect will actually get some play.
I bought these polishes myself.