Happy Monday! Today's look is all about Lynnderella's The Thing About Mermaids. It's my first time using this limited edition polish, and I feel like I don't give my Lynns enough love, so I've dedicated this week's nails to this one. I'm wearing one coat of The Thing About Mermaids over two coats of Orly's Teal Unreal.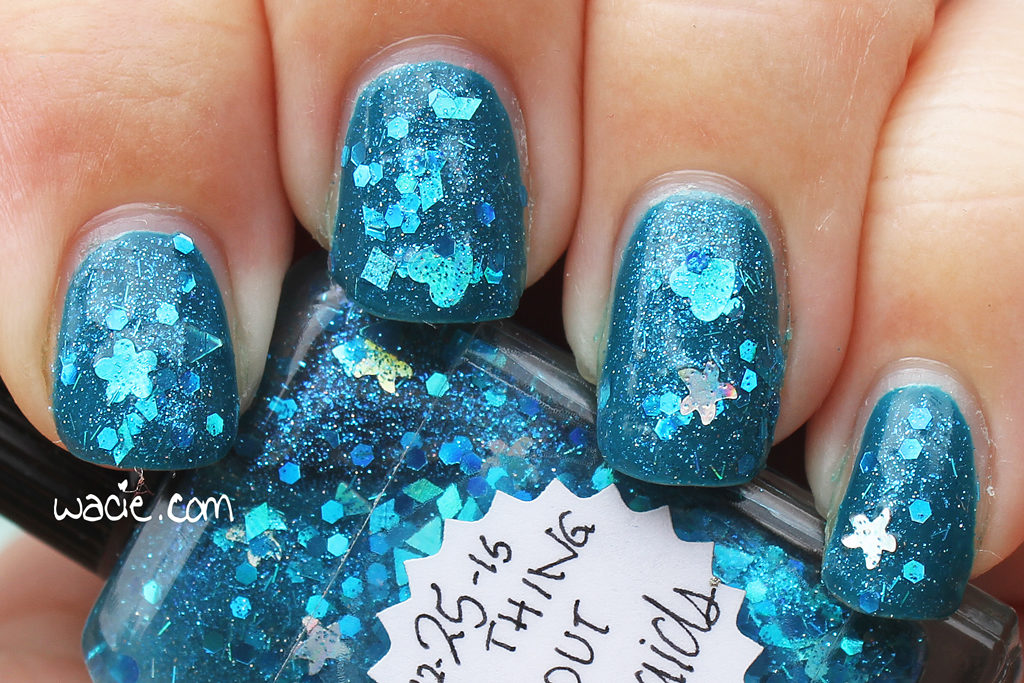 The Thing About Mermaids is incredible. It's a monochromatic teal glitter mix, save for the silver starfish-shaped glitters that are a stark holo silver. It has every great glitter shape: the starfish in both silver and teal, hearts, triangles, lighting bolts (which were new at the time, I remember), flowers, and then some good old squares in hexes in varying sizes. This polish is just so shiny, and looks incredible over Teal Unreal. I'm kind of in love with this mani.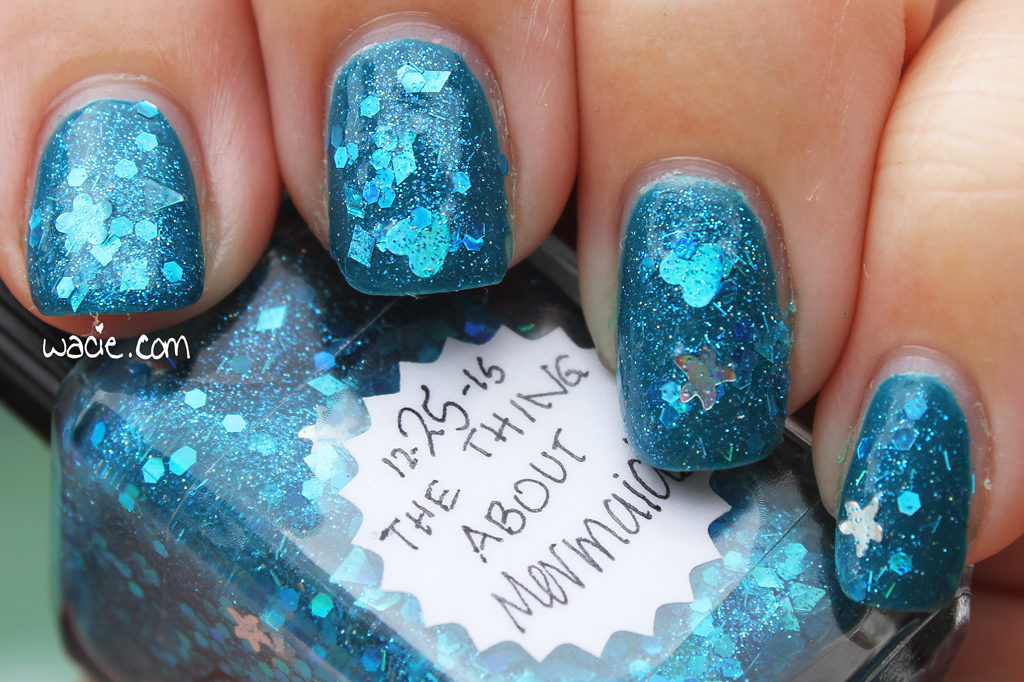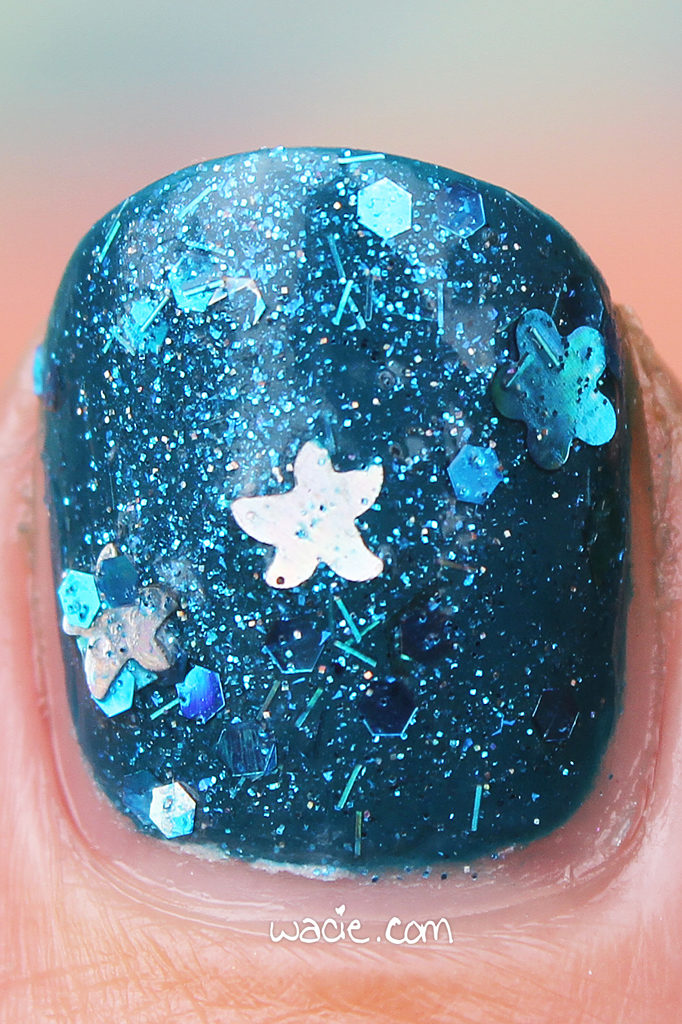 Teal Unreal helps make this look a success. I wanted a creme that was exactly the same shade as the glitter, and I think I got pretty close. Because it's so close, I got the cohesive and sparkly look I wanted.
The Thing About Mermaids was a limited edition polish; other Lynnderellas are sold on lynnderella.com, Amazon, and eBay. Orly polish are sold in stores.
I bought these polishes myself.