This week's Manicure Monday is an oldie, but a goodie. I admit I hated this polish when I bought it last decade, but now I'm in a place where I can appreciate it. This is three coats of Turquoise Hologram from Claire's.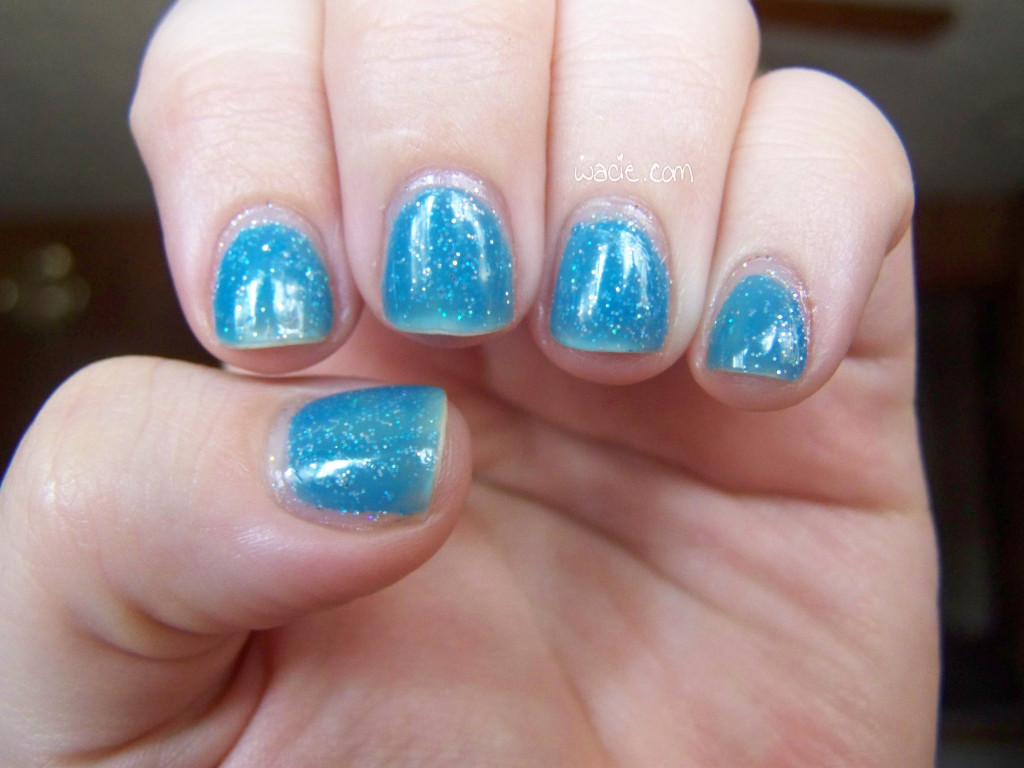 Turquoise Hologram is a light blue jelly with fine holographic glitter. When I bought it, I was just looking for a nice blue polish that would match this light blue eyeliner I was into. I liked the glitter in this one, so I grabbed it, and when I put it on, I thought it was horrible. It took six coats to achieve total opacity and I couldn't stand it. I put it away and never used it again until now, now that I know what jellies are.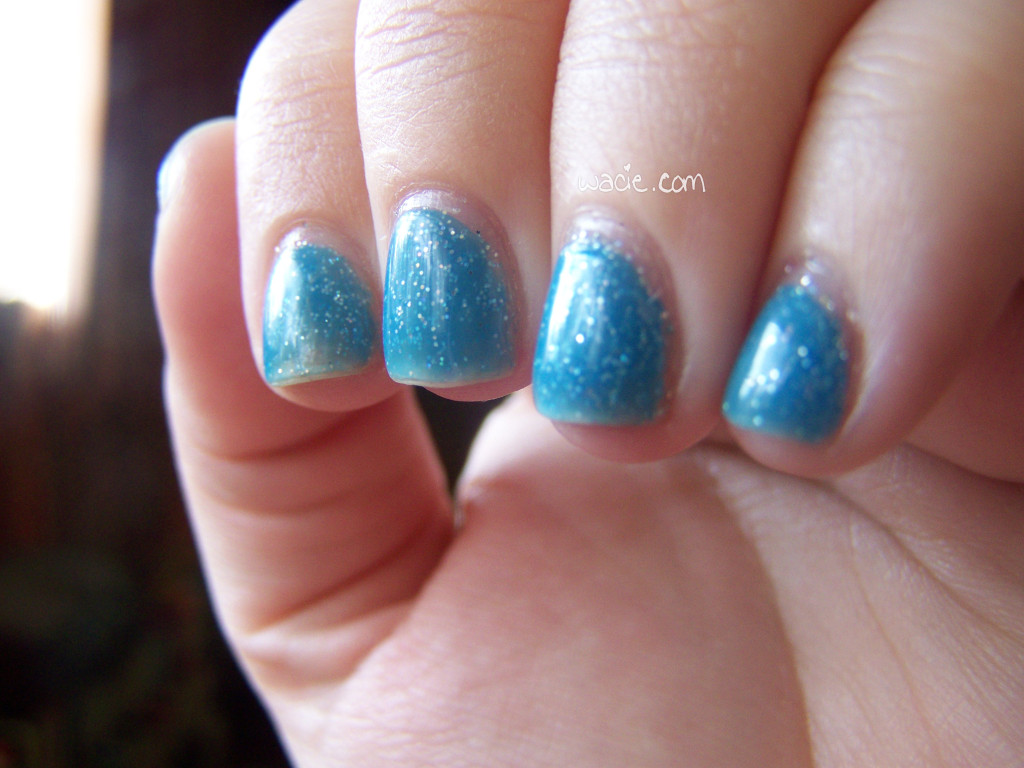 I think I might still have hated it on longer nails. Because they're not very long, you don't see much of a nail line, because I barely have one. I must have smudged it with top coat on the index finger because of that bald spot, and the Seche Vite must have shrunk the edges. I'm not very happy with this manicure in particular, but there is hope for this polish after all.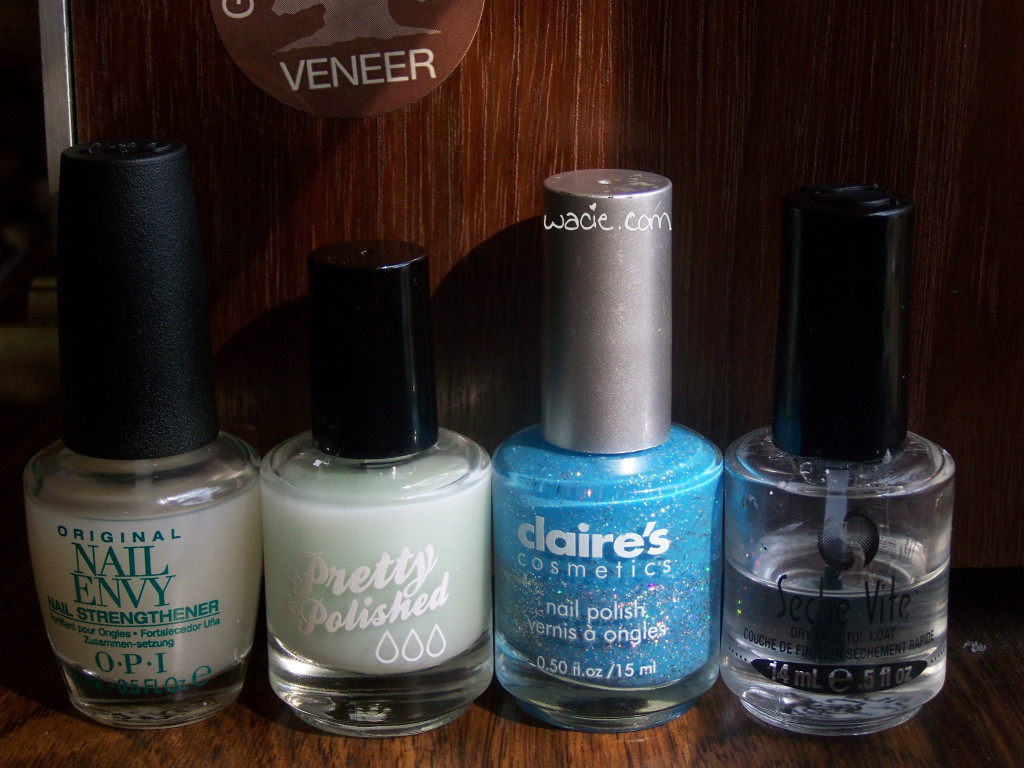 It's kind of satisfying using one of the oldest polishes I own. It was probably 2008 when I bought this one, seeing it was about that time I stopped biting my nails and put some effort into nail care. I'd been painting my nails since before then, but growing up, we always had family bottles; my mom, sisters and I all shared one collection. I left home in 2005, but didn't really bother with my nails much, since I was still a raging nailbiter. I had a handful of polishes for myself then, and maybe a hundred when my boyfriend moved out in 2012. Now I'm hoarding it. I don't know how I survived with only a hundred bottles of nail polish.