Happy Monday! I did a simple look with a fun polish this week. This is Whack With Poo Brain from Digital Nails; I'm wearing three coats with one coat of Seche Vite and the Infinity Loop Bow from Daily Charme.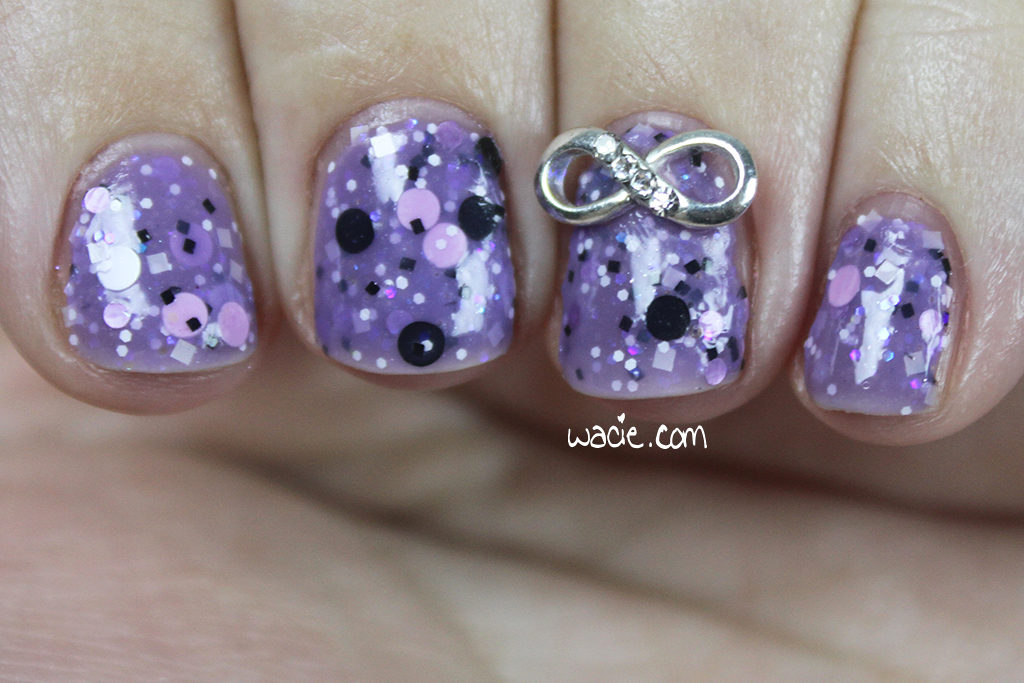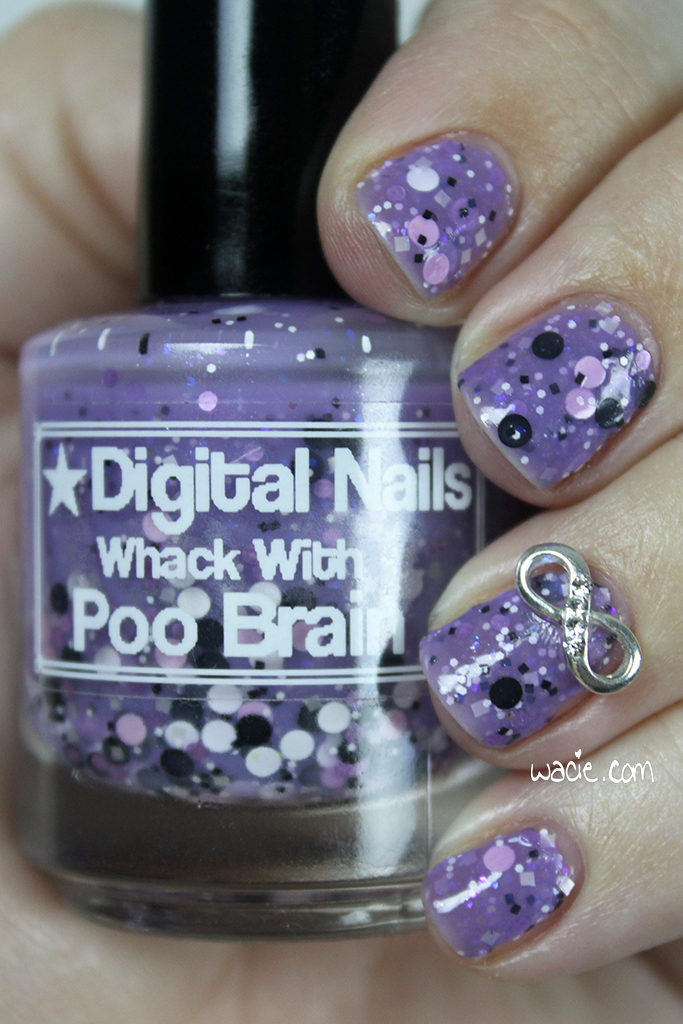 When Whack With Poo Brain was released, it was one of a special edition polish duo. Poo Brain and its sister polish, Ellagee's Chronic Badass. The duo was created to raise awareness for fibromyalgia and other chronic illnesses. May 12 is actually Fibromyalgia Awareness Day, and I've been planning to wear this polish for like a year, so that's kind of lucky.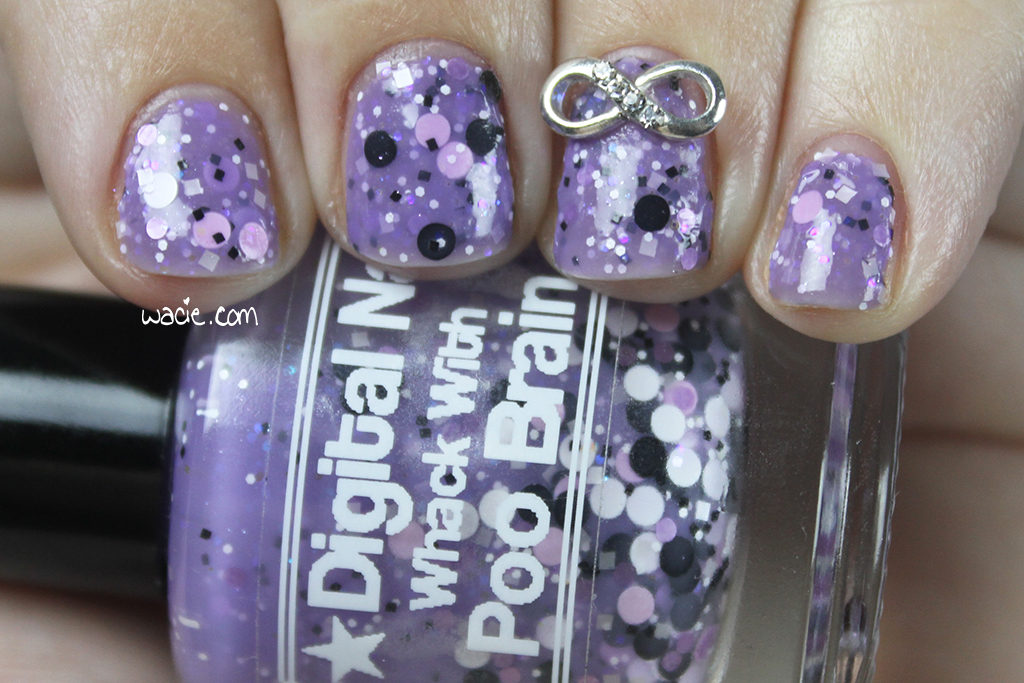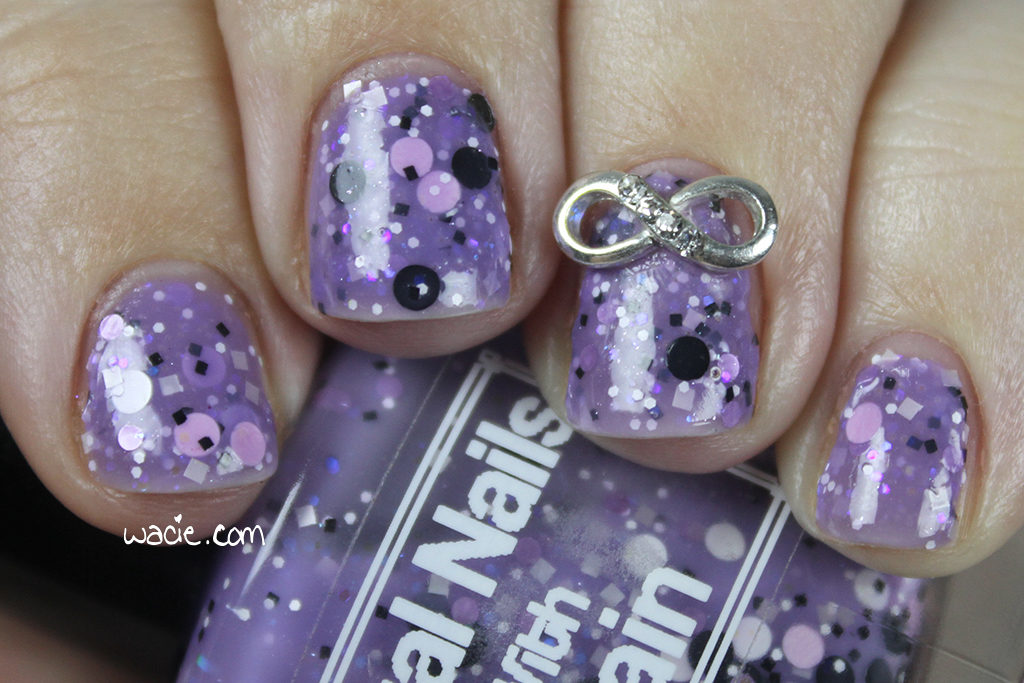 I love this polish because it's just quirky enough. The milky purple crelly is a beautiful color, and the glitter just adds personality. Of course, in true Digital Nails fasion, this polish was inspired in part by Adventure Time and its whimsical silliness, and I feel like that really comes through in the glitter. It's not an ostentatious mix; the colors are basic, the iridescence gives it a little sparkle, and the circle and square shapes make it fun. It's cute. That's really the best word. Cute.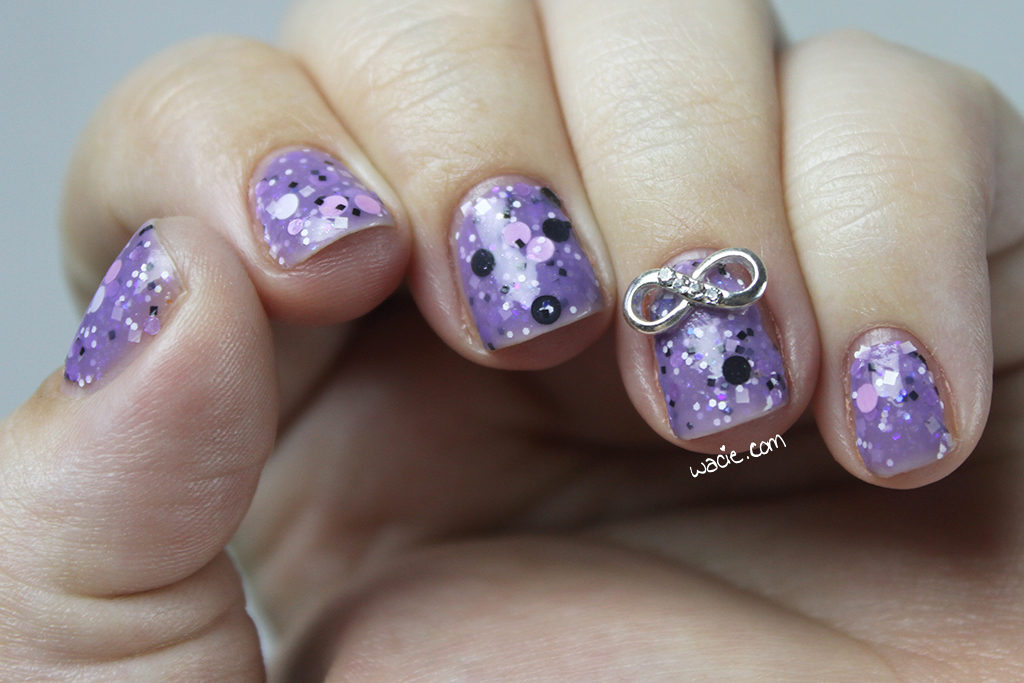 Outdoor photo time! You can see the dimension in the crelly pretty well out here, as well as some of the iridescent glitters.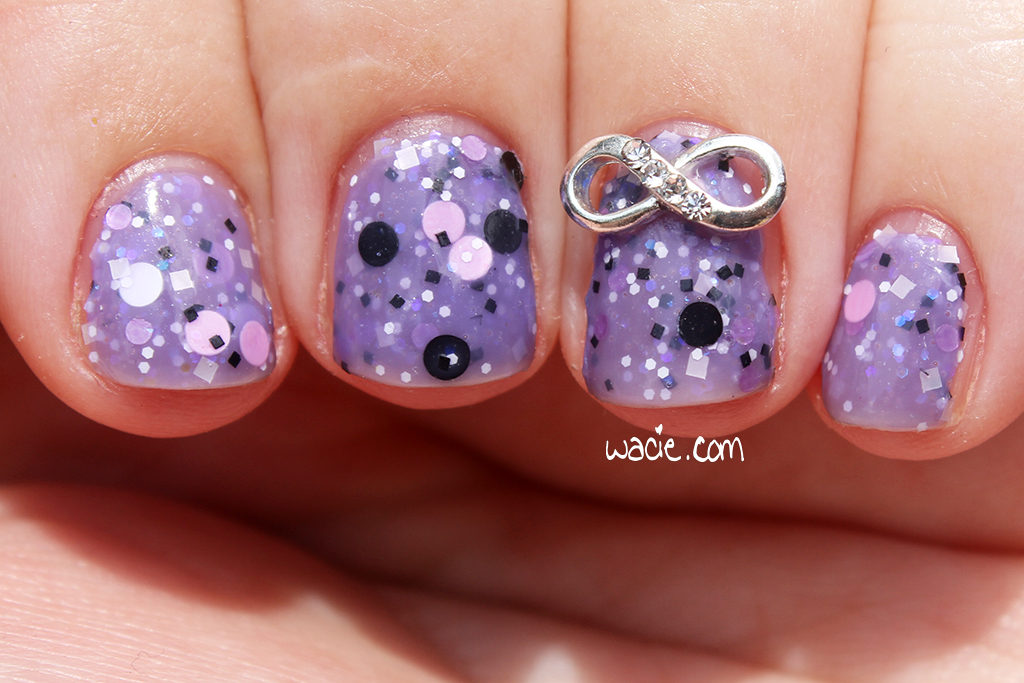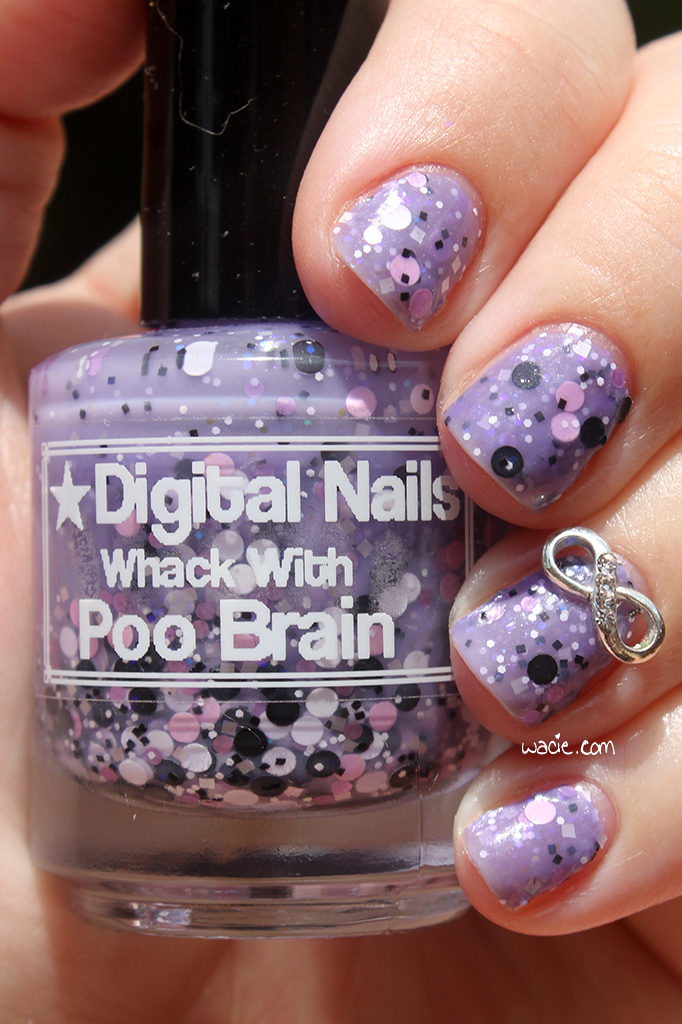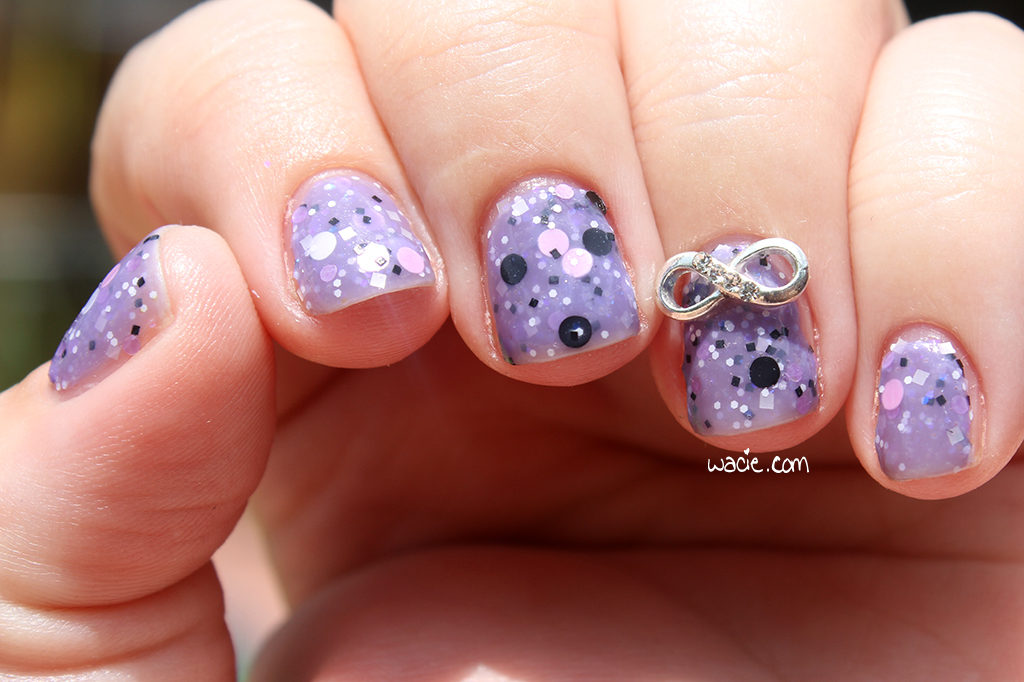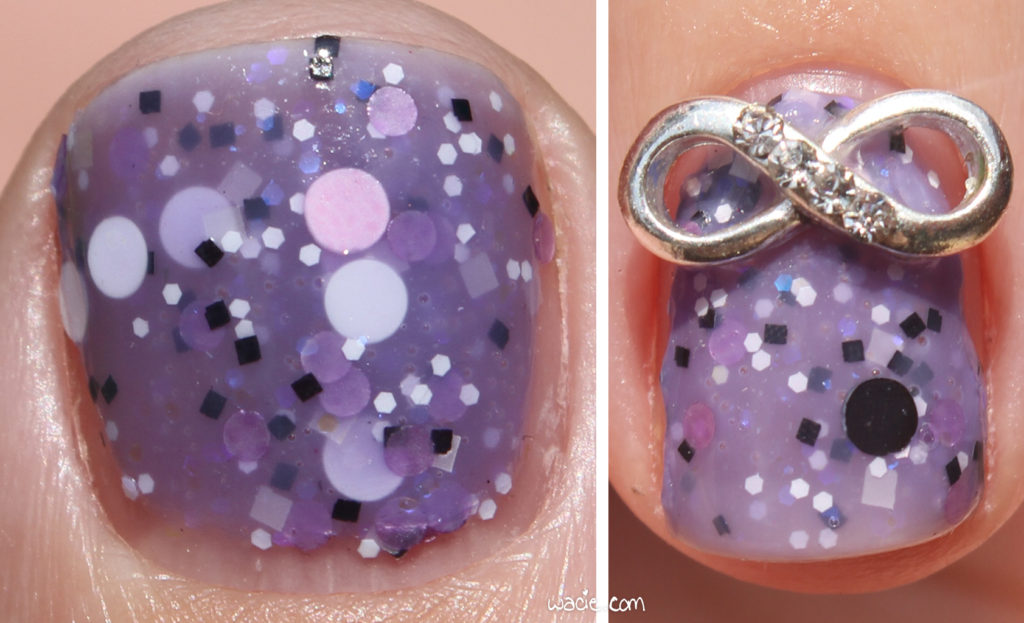 Whack With Poo Brain was a limited edition and is no longer for sale. Other Digital Nails polishes are available in their etsy shop. The infinity loop bow and other charms are sold at Daily Charme.
I bought these products myself.