Happy Monday! It's the last Monday of the year, and hopefully you got through it unscathed. There's only a week left of this dreadful year, and I cannot wait to leave it behind. I'm going to send it off right, with a glitter gradient! For this look, I used L'Oreal's Cockatoo's Wisdom and Nails Inc.'s Upper Street.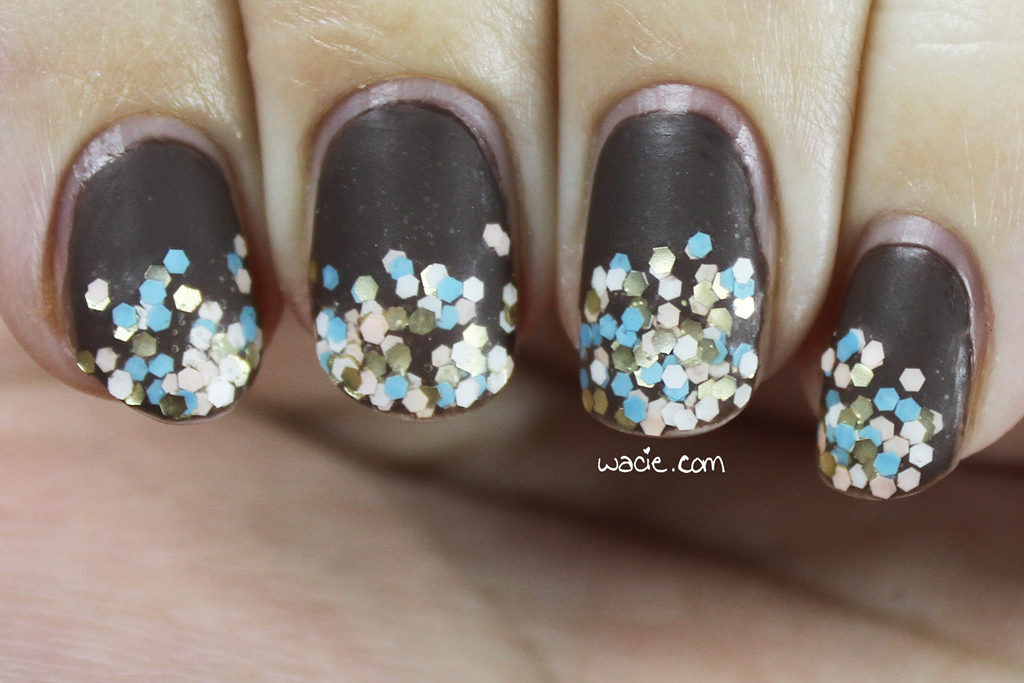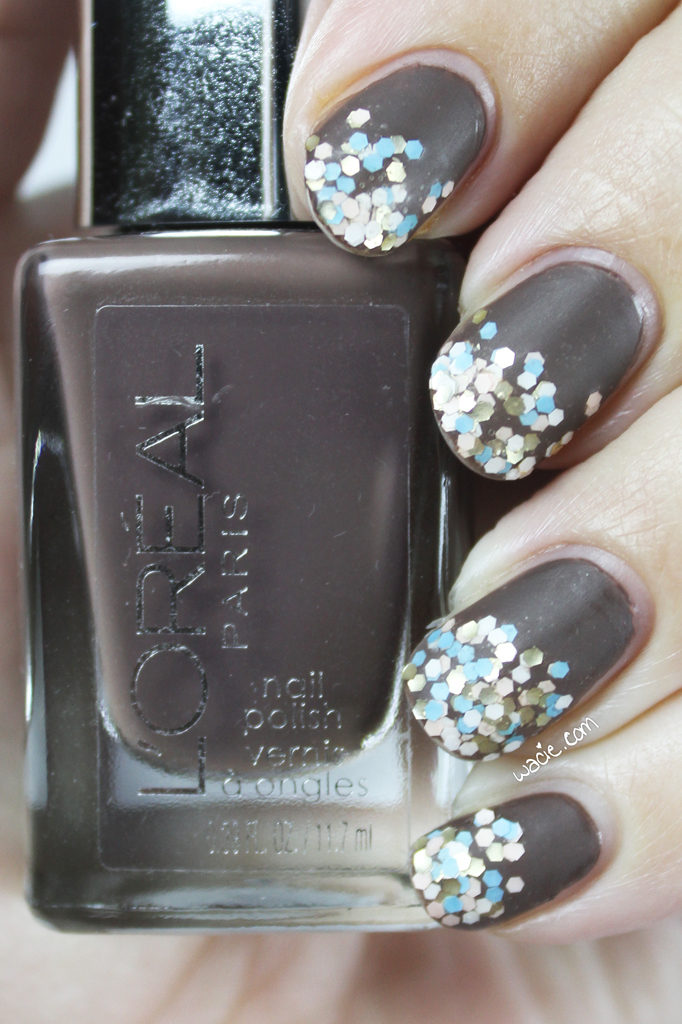 I loved Cocktaoo's Wisdom in the bottle; it's this rich, cool brown, but it was hard to get opaque on my nails. It's why I put the glitter on the top of the nail instead of the bottom, where I would have rather put it, but I needed it to cover the streaks that were still somehow left behind, even after three coats. It was really disappointing. On the plus side, despite coverage being wonky, it had a lovely shine to it. I felt a little bad mattifying it.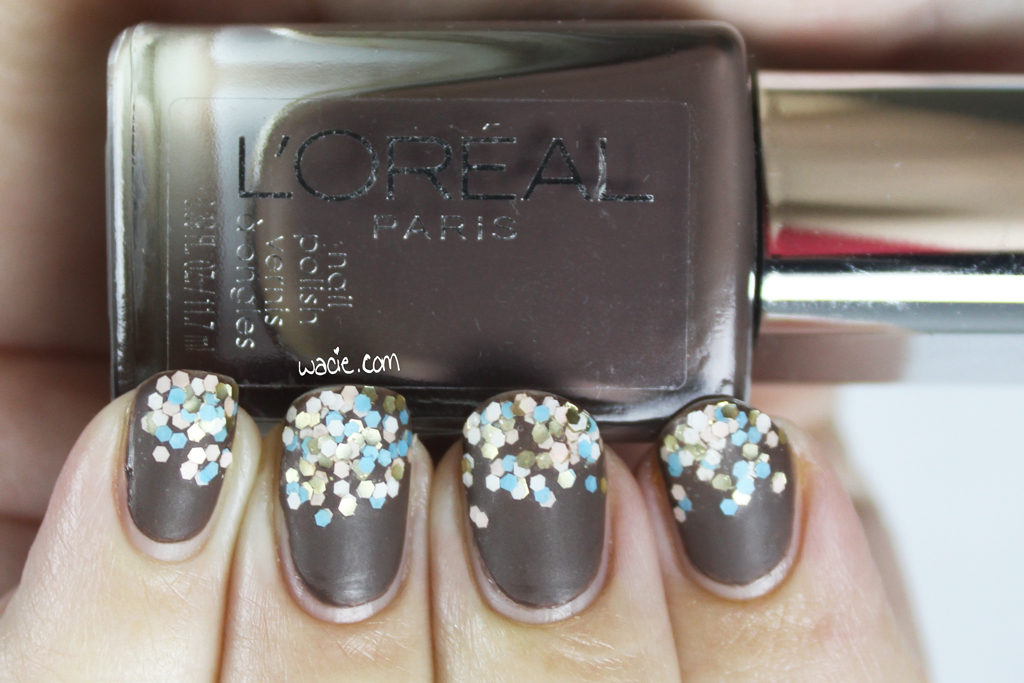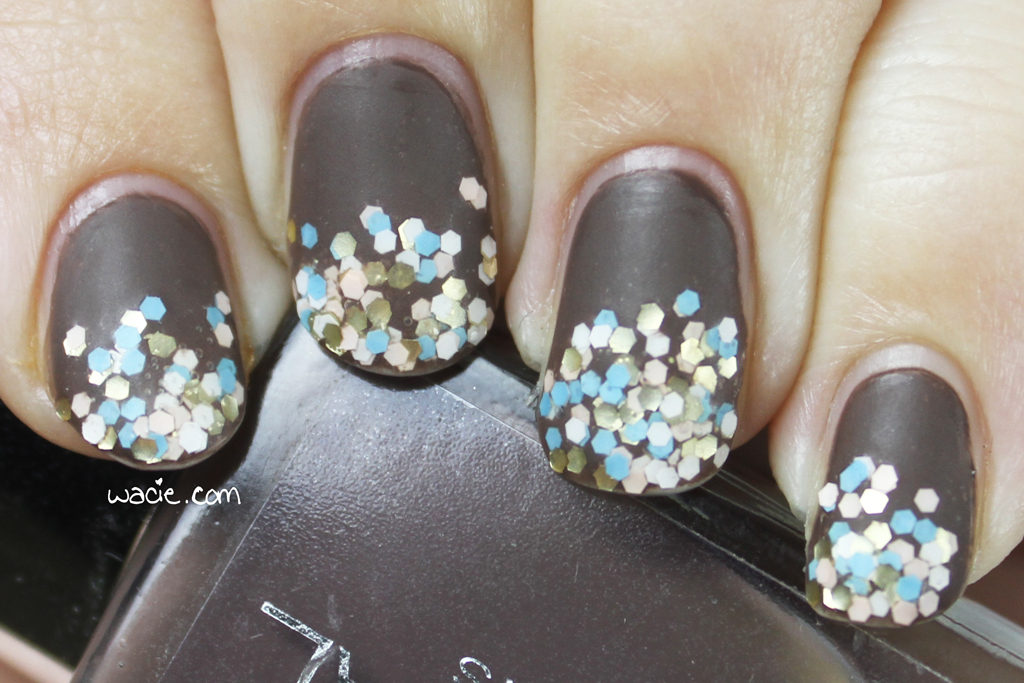 Upper Street is a pretty fun topper. By indie standards, there isn't a lot going on in it; all of the glitters are the same shape and size, and it's just color and finishes that are different, but I think it's fun. I wanted cool colors to complement the cool brown base, and I think the pink and blue pastels do that very well. There are some metallic gold hexes in here also, but mattifying them hid them somewhat. I was hesitant to use this, because I've broken two Nails Inc. caps recently and had my polishes dry out. Hopefully this one is fine.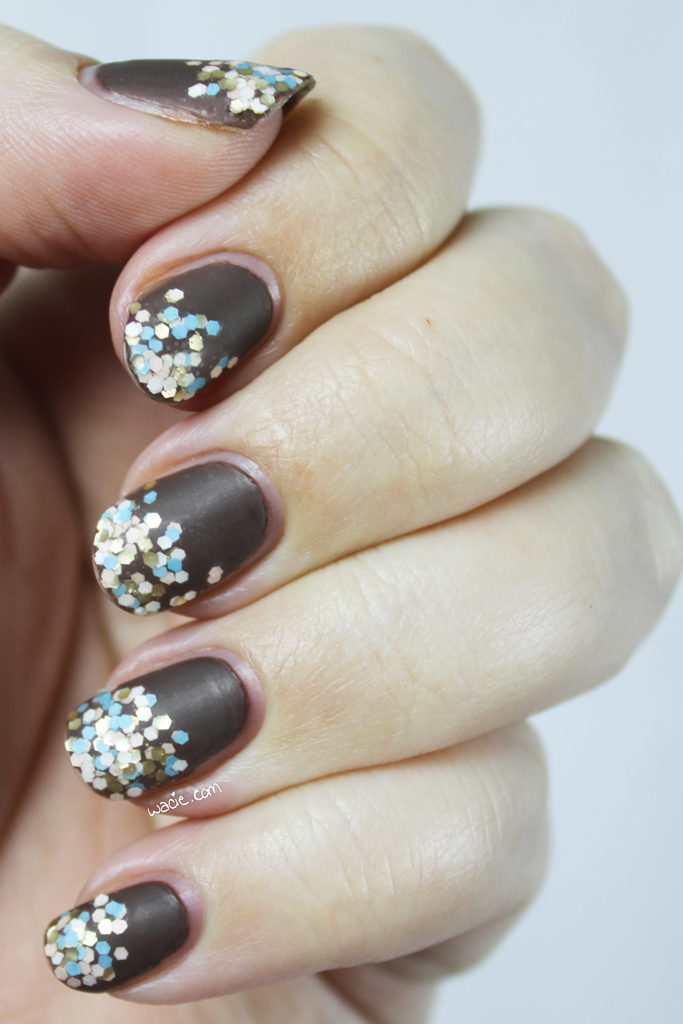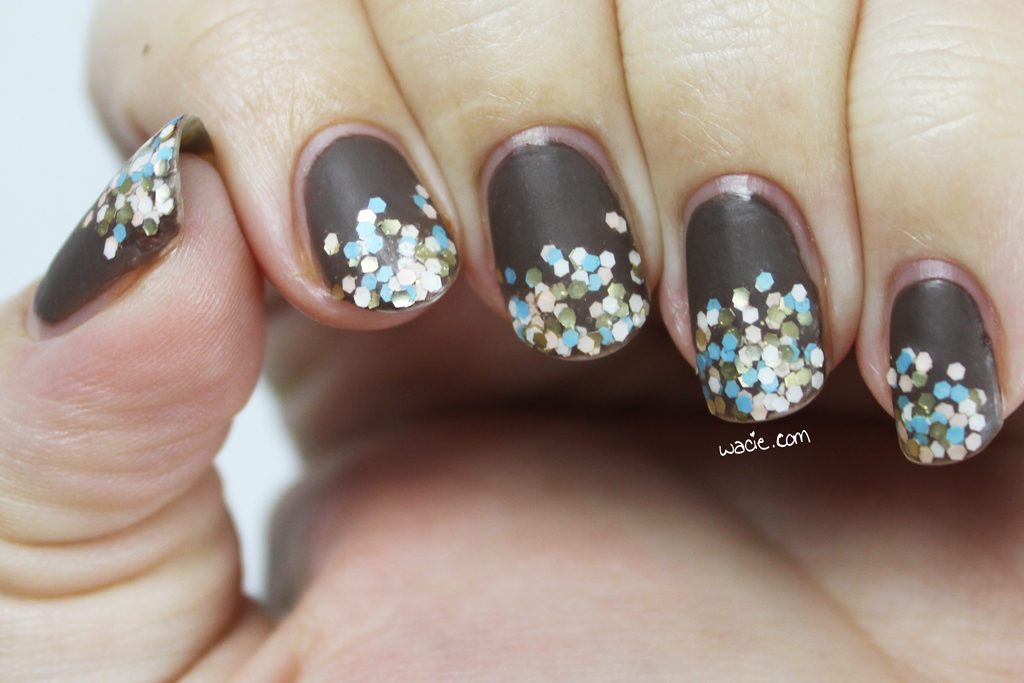 Cockatoo's Wisdom has been discontinued by L'Oreal, but other L'Oreal products are sold nationwide. Upper Street is also discontinued; Nails Inc. is available at Sephora.
I bought these polishes myself.