Day 29 of the Summer of Untrieds Challenge calls for Rainbow Honey, but unfortunately, I don't have any Rainbow Honey polishes. I know, I'm totally missing out. I would die for their Summer of 199X collection. To fulfill the requirement for the challenge, I chose both a polish and a brand I've never tried before. This is Beige Shimmer from Clarins, and I found this in a thrift store for a dollar. I'm wearing three coats with one coat of Seche Vite.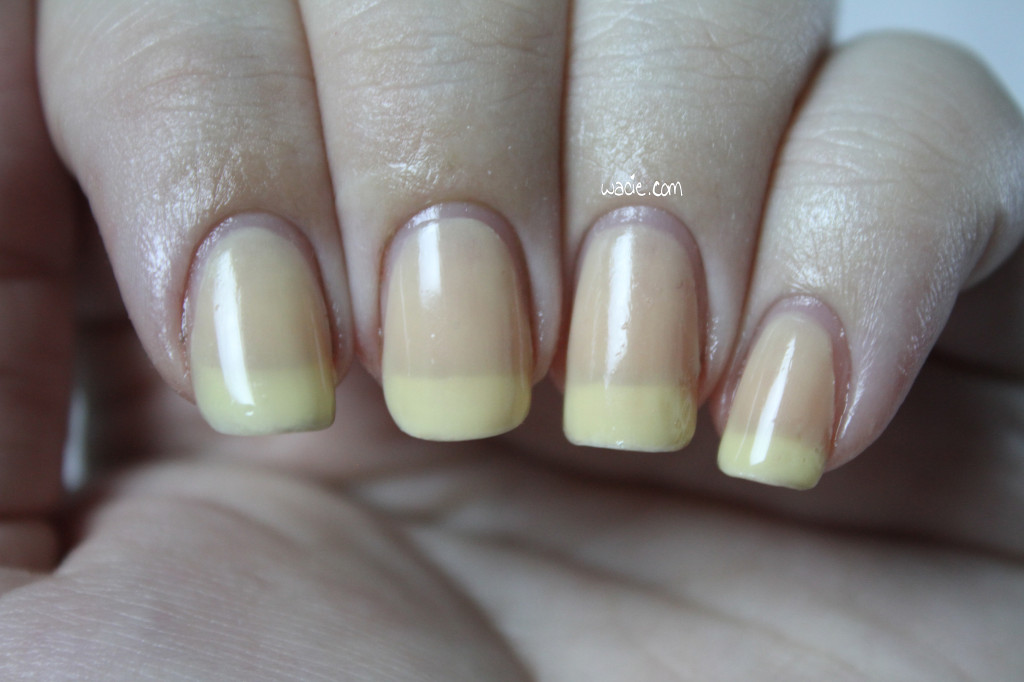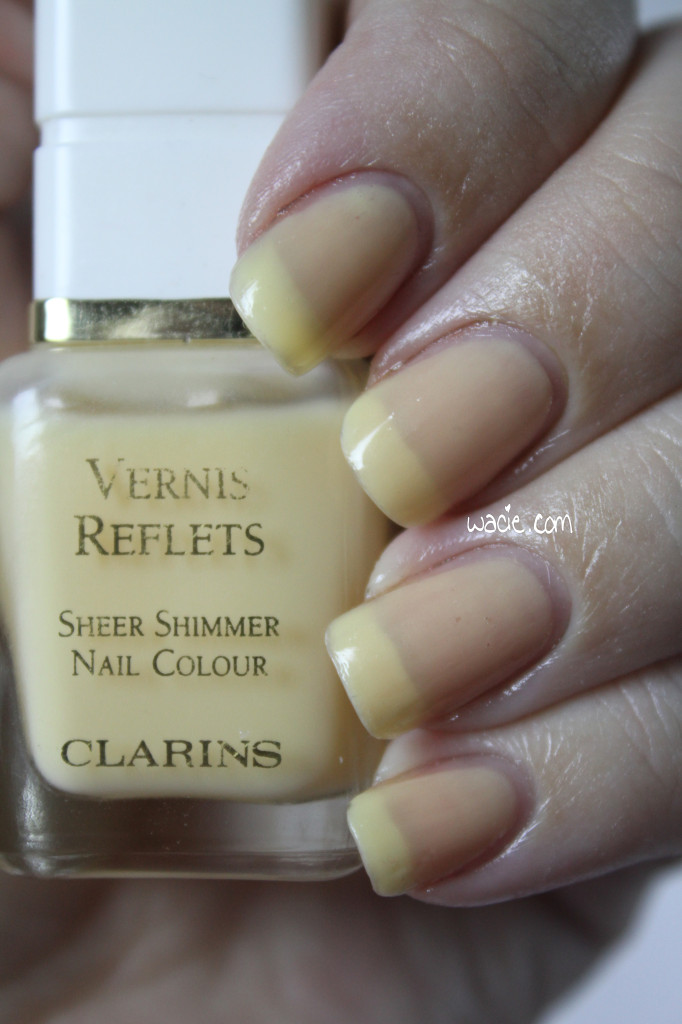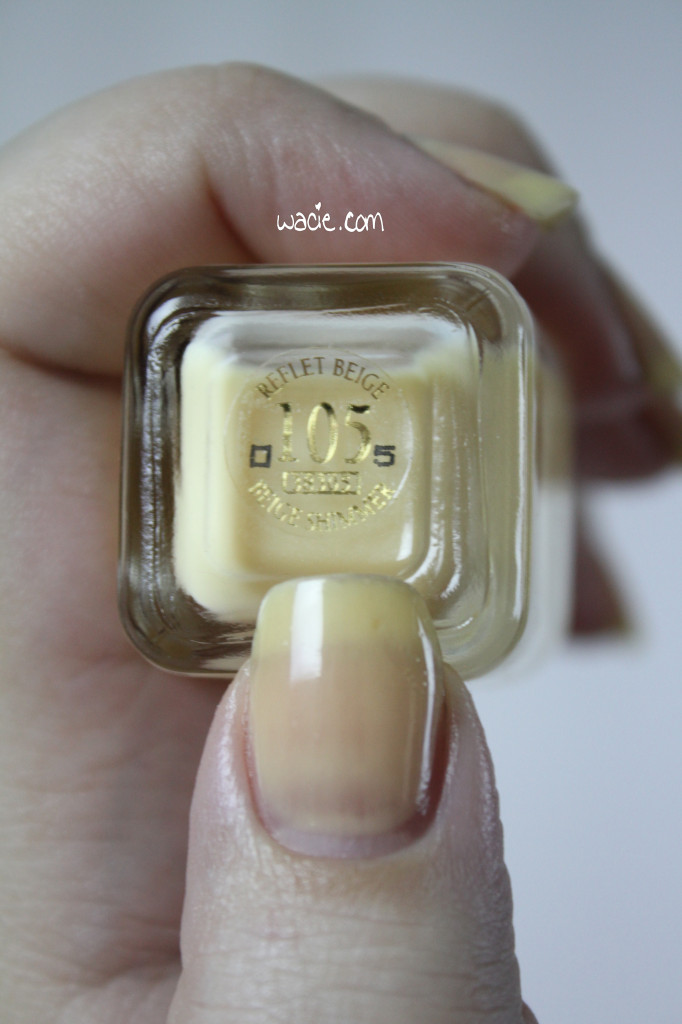 Beige Shimmer is a sheer pale yellow creme. It has a very thin consistency; it's not at all viscous, and it doesn't cling to the bottle like polish normally does. Take a look at the bottle shots, you can definitely get a feel for how thin it is. It sloshes around in the bottle like water. Naturally, a polish like this can never achieve opacity, so I didn't try. I knew what I was getting.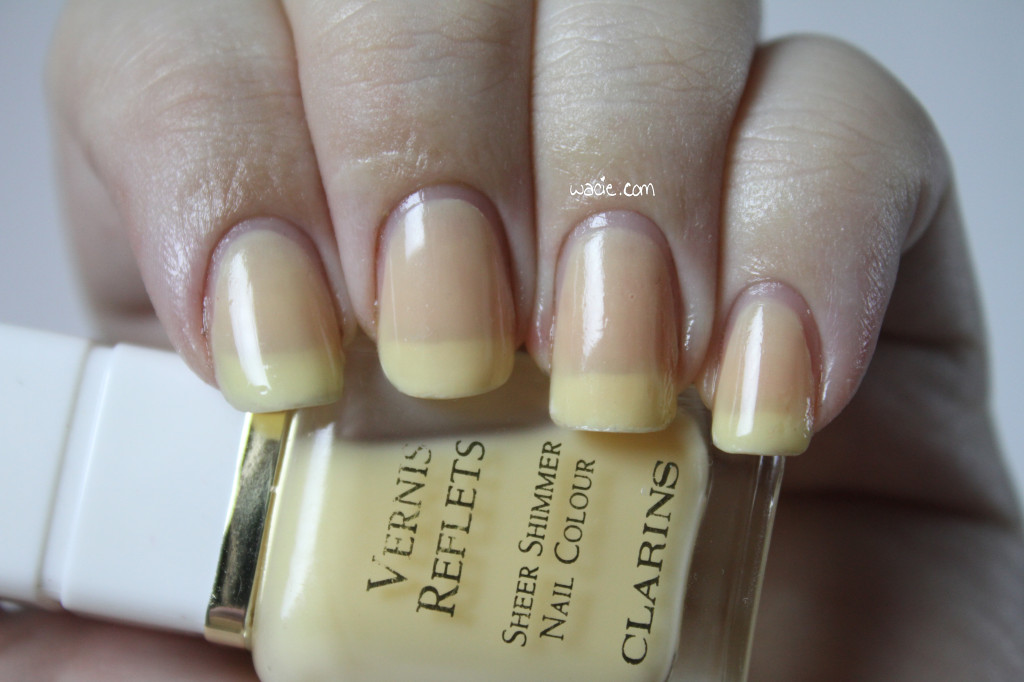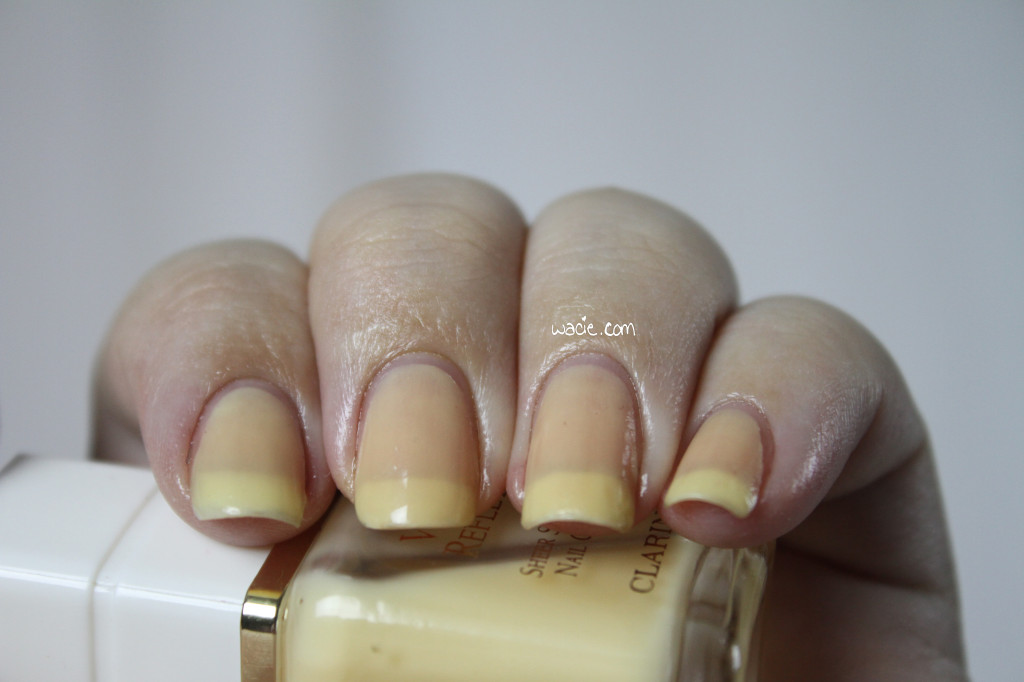 I pride myself on being able to pull off any color; there isn't much that doesn't look good on me. This, though, I don't think it's working for me. I don't know if adding a white tip and making it a French would have improved it any, or if it's just way too yellow for my skin tone, but I'm not quite feeling this.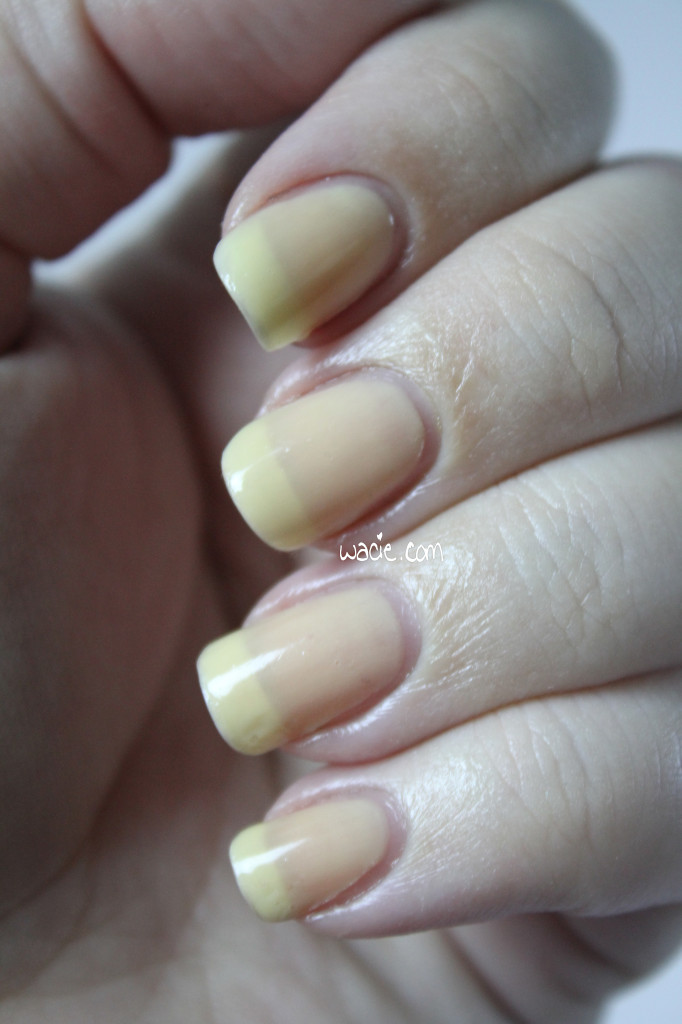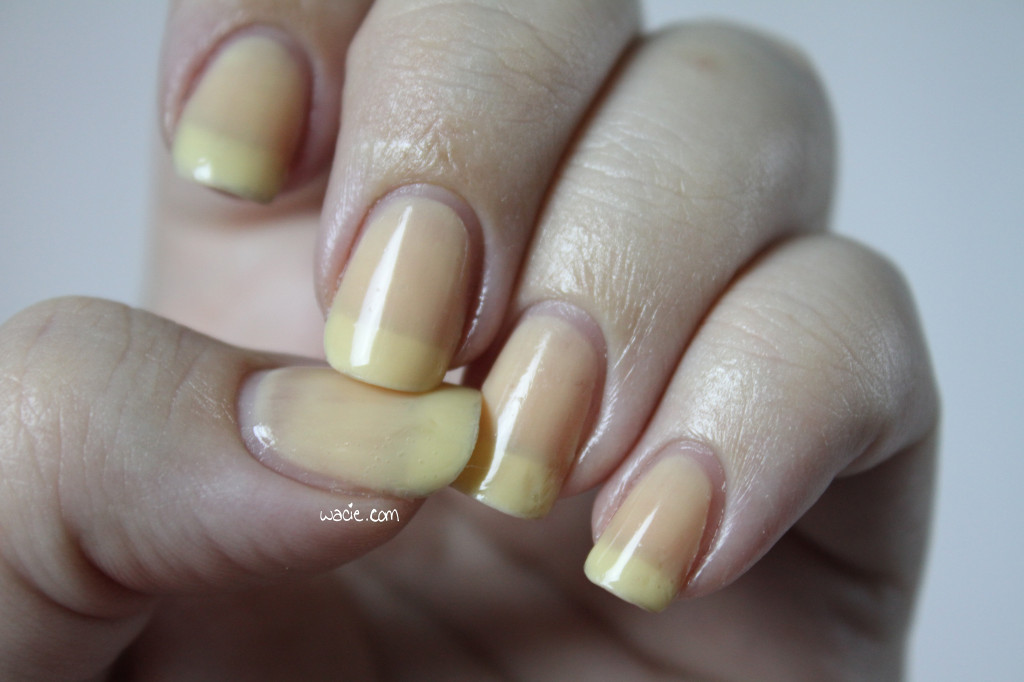 At least I only paid a dollar for it.