It's the final day of the Summer of Untrieds Challenge! I cannot believe I've actually painted my nails for 31 straight days. On this final day, the theme du jour is metallic, and I went with Essie's No Place Like Chrome. I'm wearing three coats without top coat.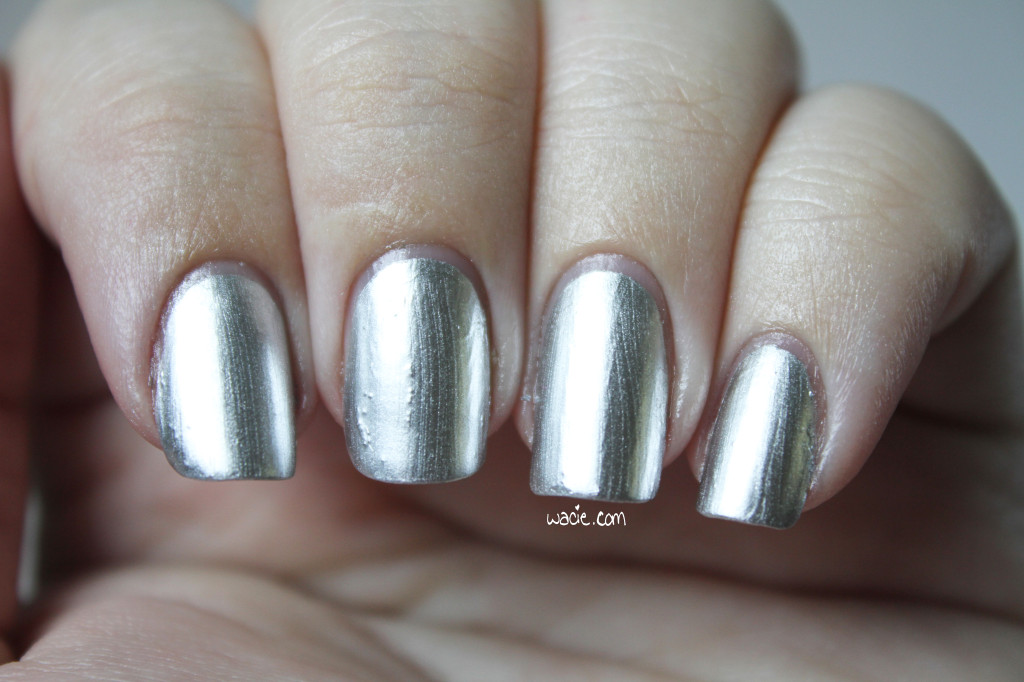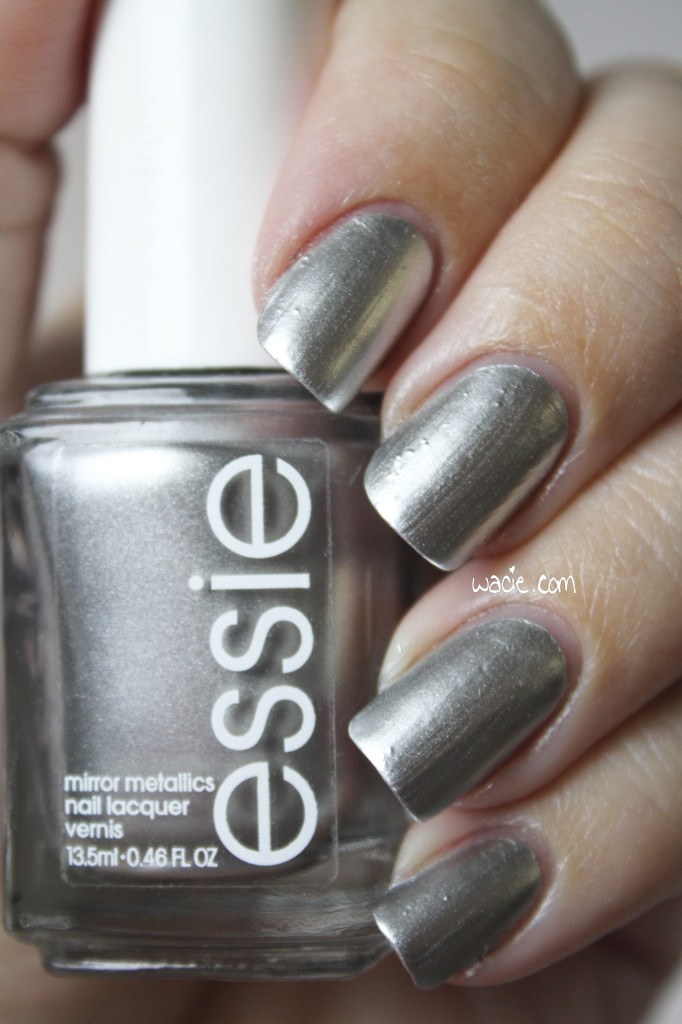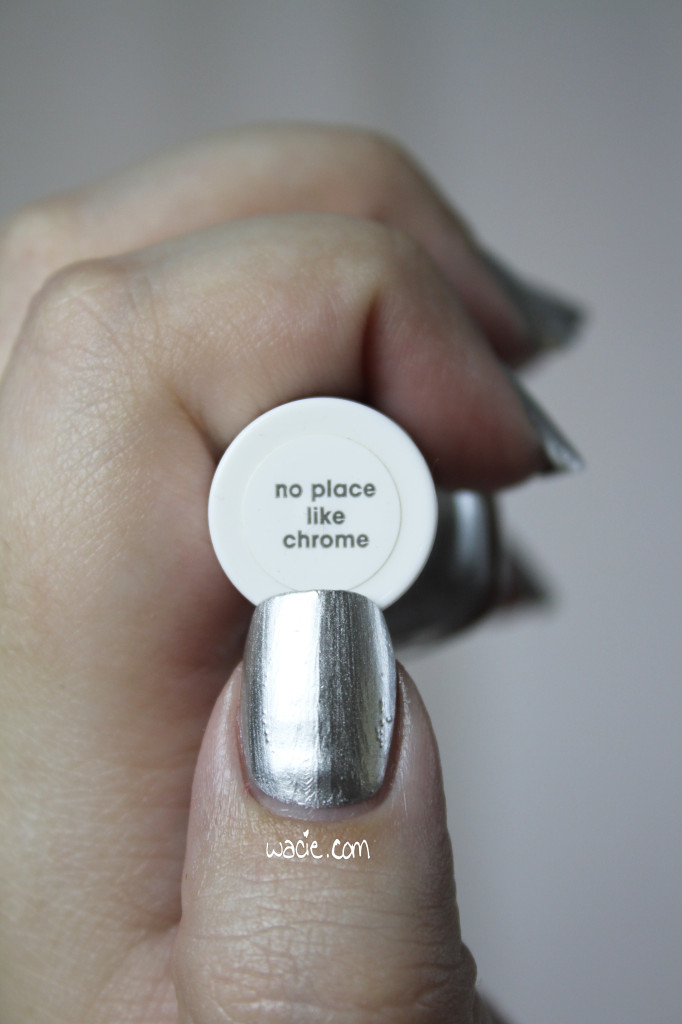 No Place Like Chrome is a metallic silver polish that dries to a matte mirror-like finish. From the first coat, it goes on smooth and opaque, but sometimes it seems to pull away from itself, leaving holes in the coverage. This is easily remedied by a second coat. Other issues with application include bumps, brush strokes, and visible ridges or nail imperfections. It's totally possible that these problems are in my application and not part of the polish itself. Despite everything, though, I really love of the look of this. I feel a little like a robot.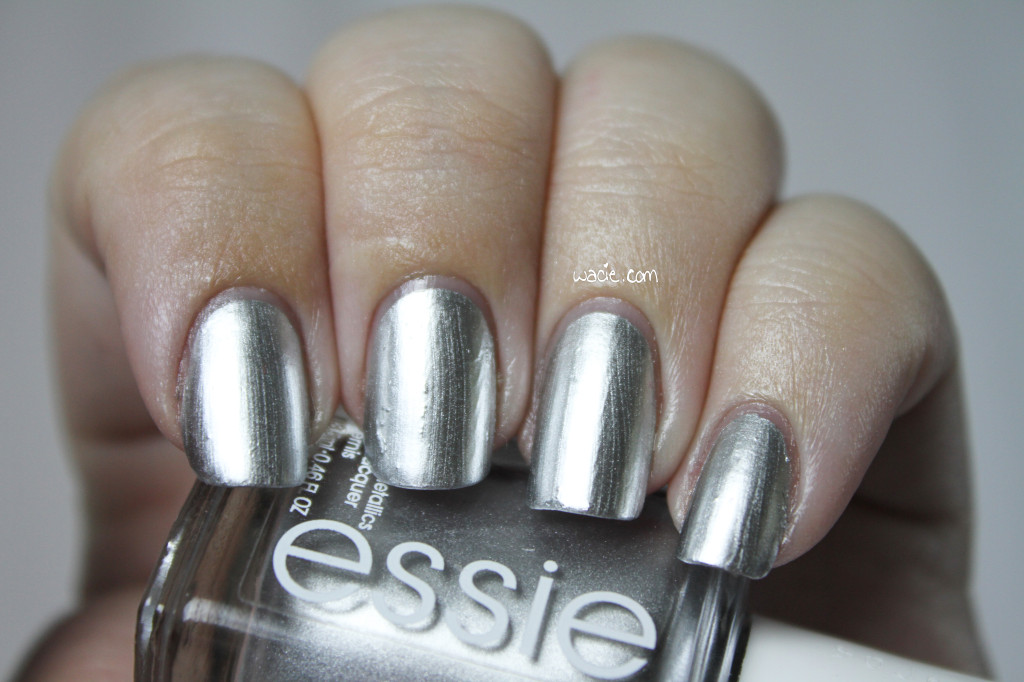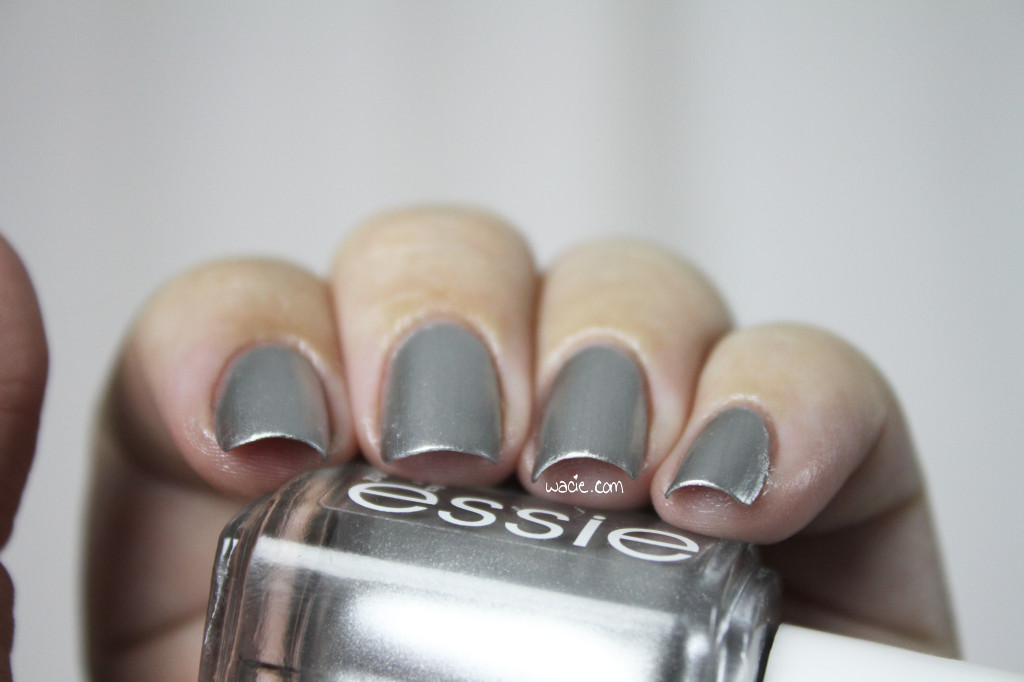 I fell in love with the Essie Mirror Metallics line quite some time ago, when I wore Penny Talk for the first time. I went out and bought them all after that. So far, though, these are the only two I've worn.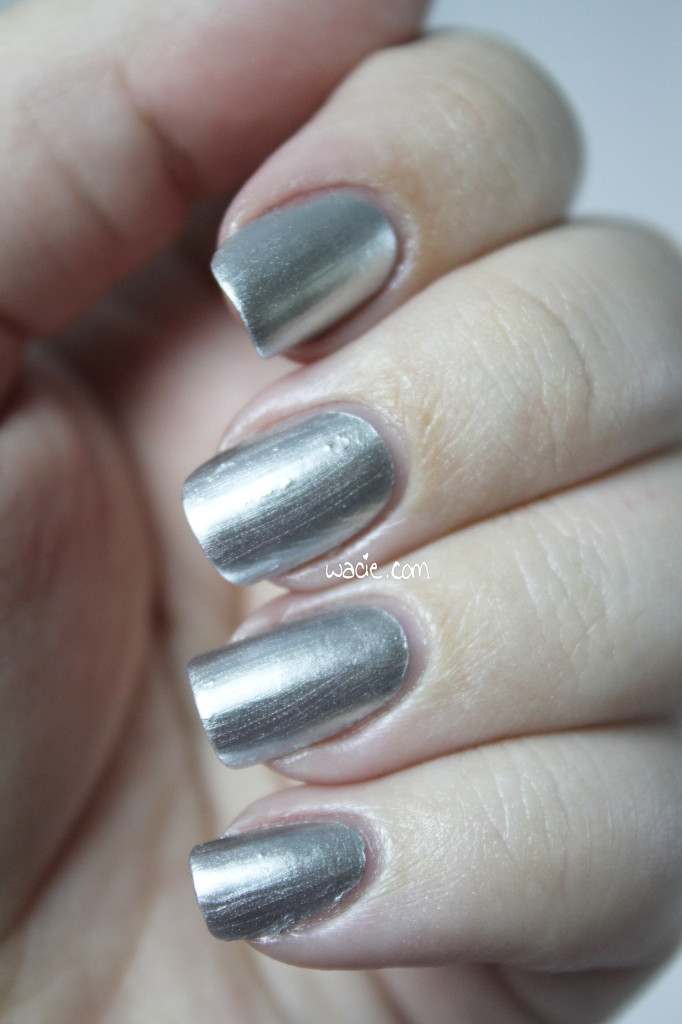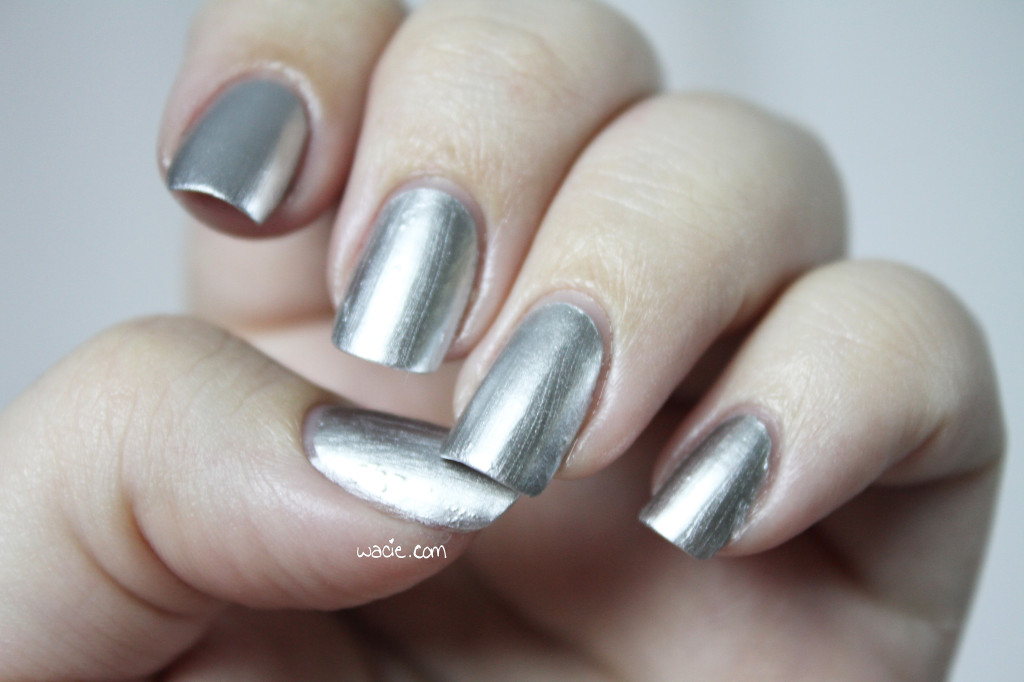 I didn't really need to take pictures of this in the sun, because you can already see how shiny it is. Just look at it, though. Look. Shiny.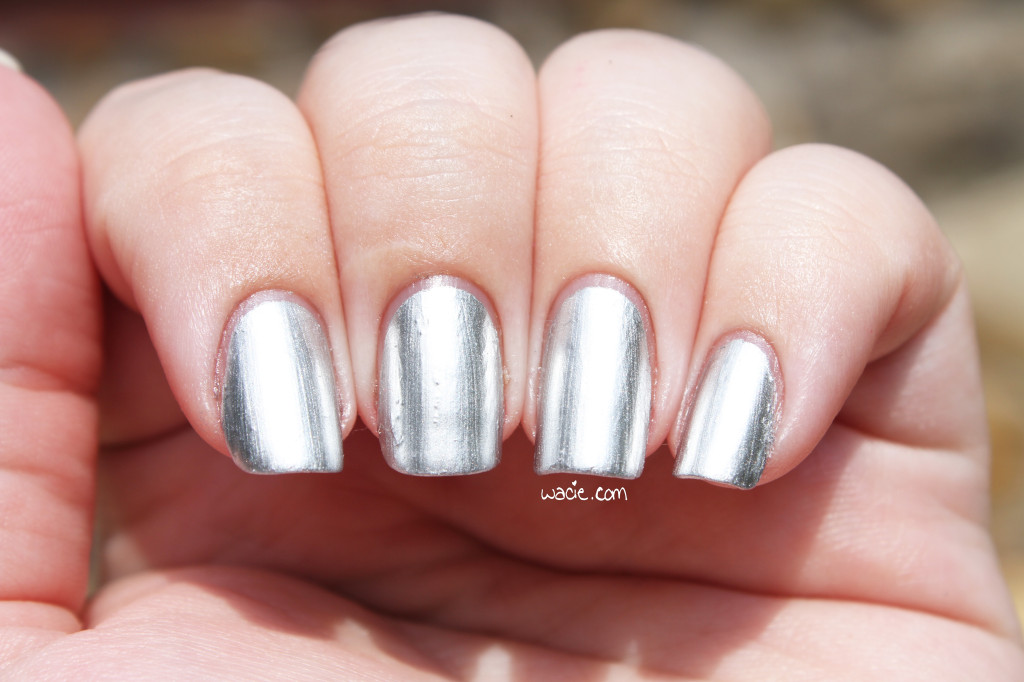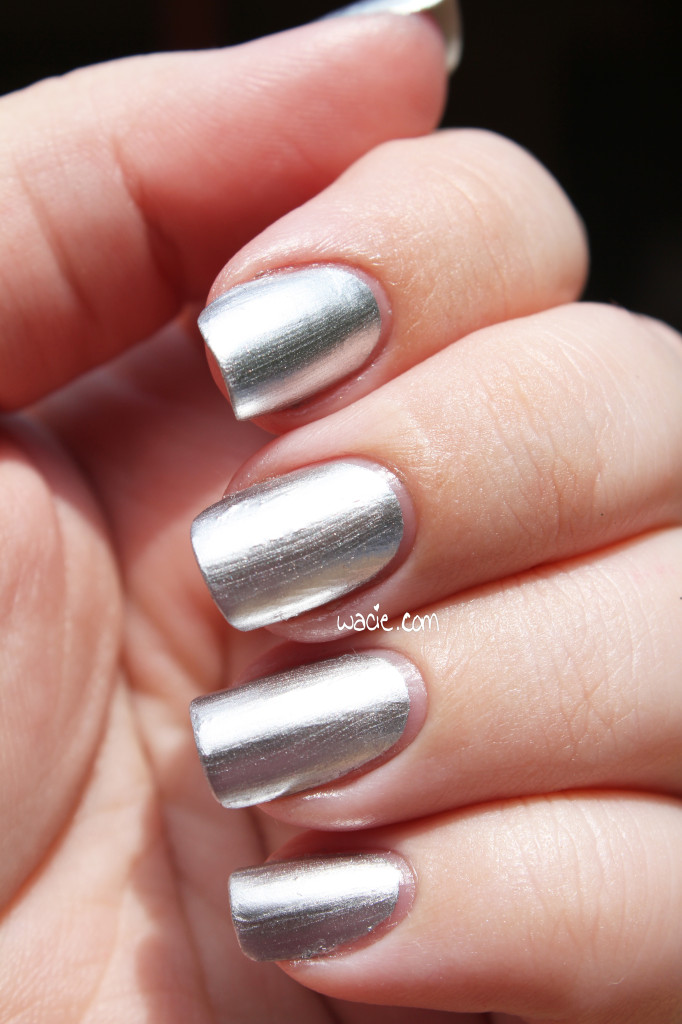 And there you have it: 31 days of untried polishes. Here's a quick shout-out to Julie at Wishes of a Blue-Eyed Girl for devising this insanely fun, weirdly useful challenge, and awesome job to everyone who took part. For more photos of the challenge, check Instagram hashtags #summerofuntrieds and #julyuntriedschallenge. There's a nerdy stats post coming up, so stay tuned!