Welcome to another swatch post! I'm trying to get one out every day this week. I have so many you haven't seen yet! This gorgeous beauty is a Blue-Eyed Girl Lacquer prototype called CH 5.2; I'm wearing three coats with one coat of Seche Vite top coat.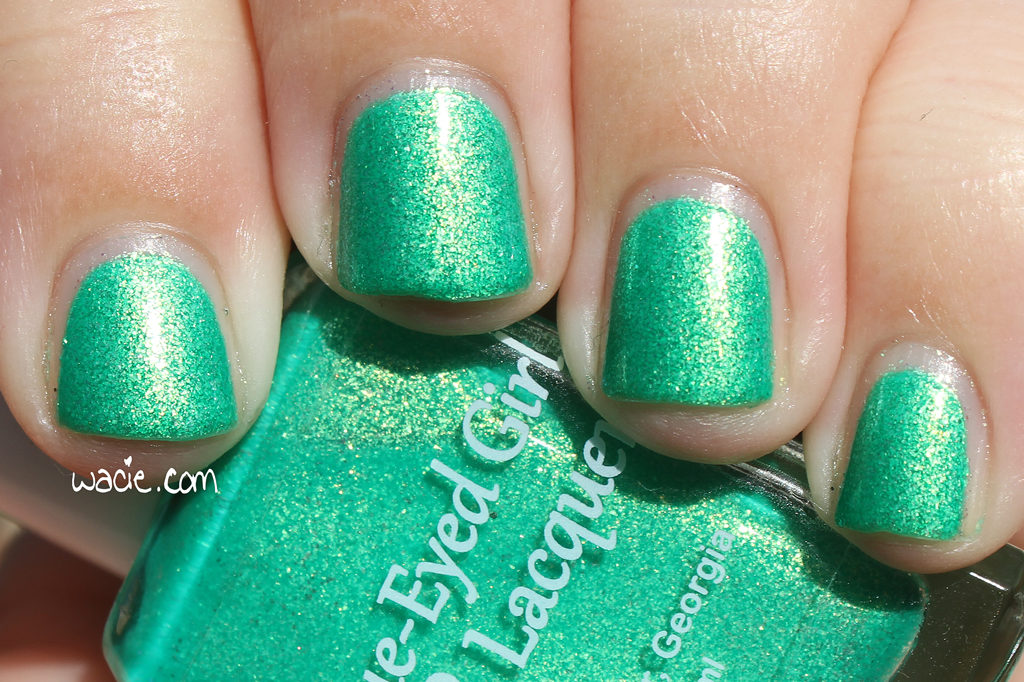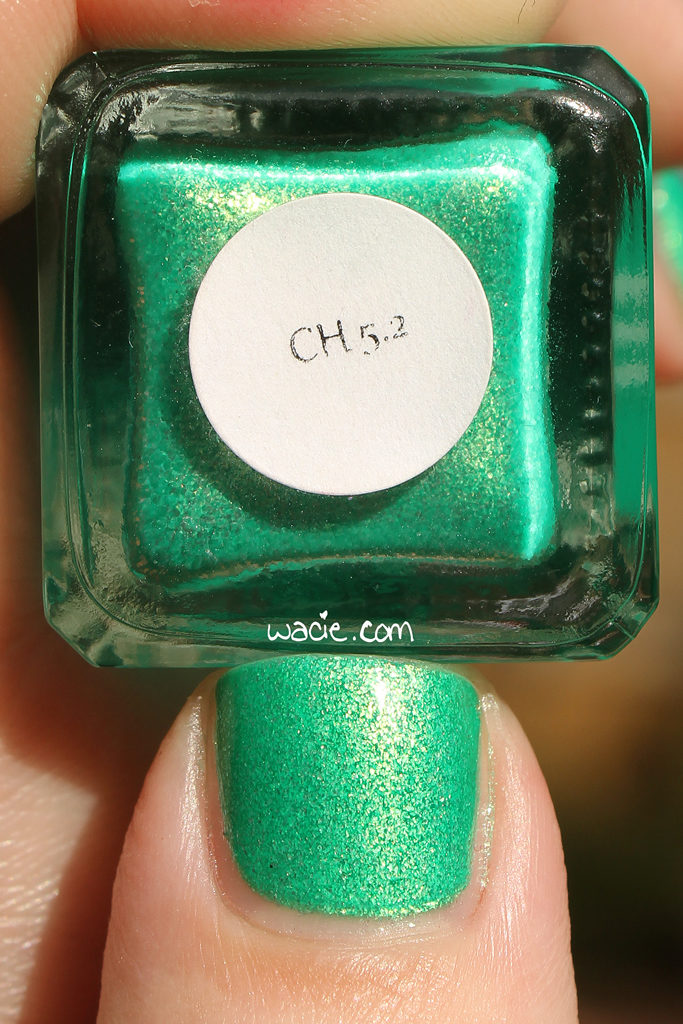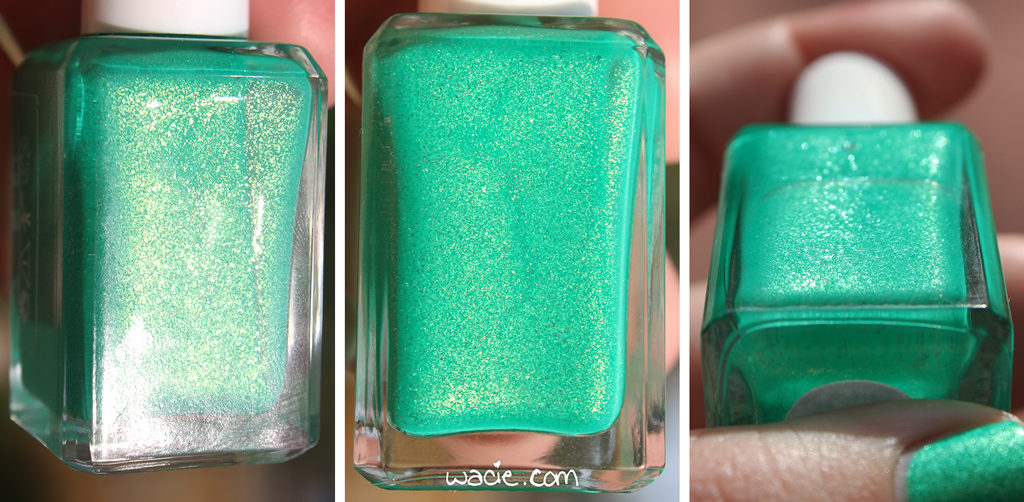 CH 5.2 is a kelly green jelly with gold-to-green shifting flakies. Application was easy, as it always is with BEGL polishes; the product consistency, despite being totally full of flakies, is buttery smooth and very easy to work with. It dries with a satin/matte finish; I added top coat for shine.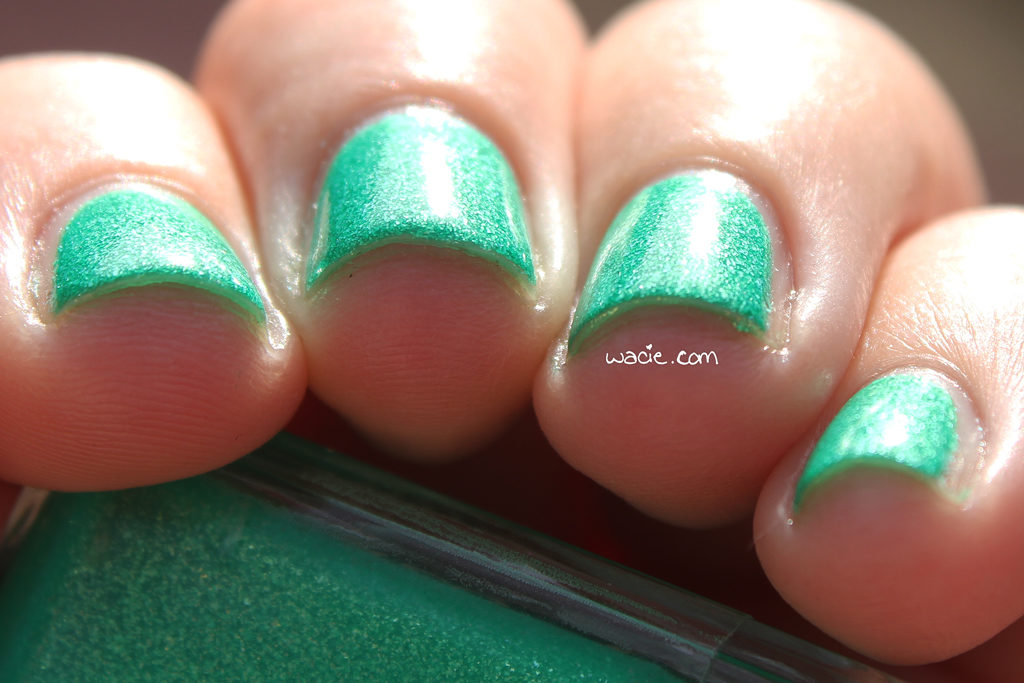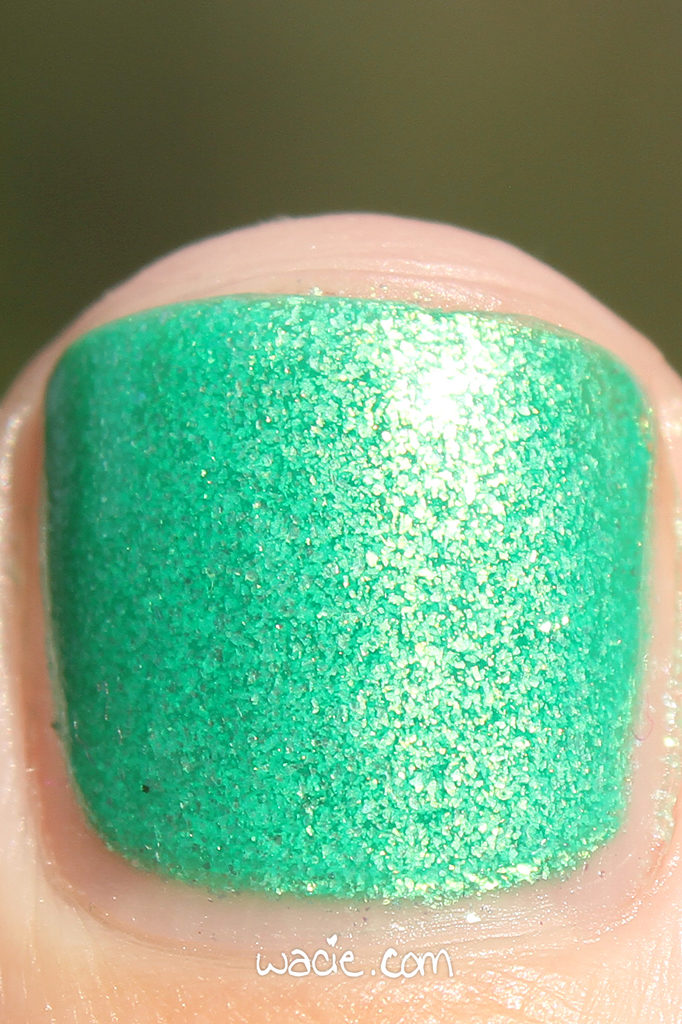 This is a fantastic polish, and I'm kind of sad it wasn't available in a wide release as-is. The gold flash is a lot more intense in person, as is the shift. Also, it's green, and I feel like BEGL greens are some of their best work. I definitely love this one.
Blue-Eyed Girl Lacquers are available in their online shop.
I bought this polish myself.