Hey, reader! I've got another swatch for you. This is ellagee's Elva; I'm wearing three coats with one coat of Seche Vite.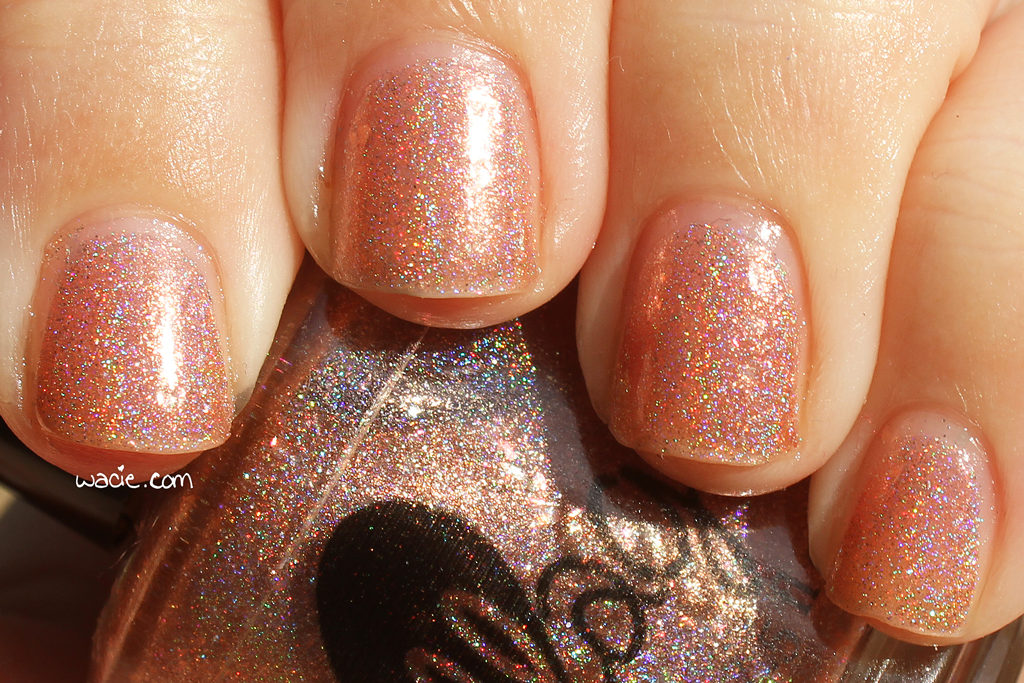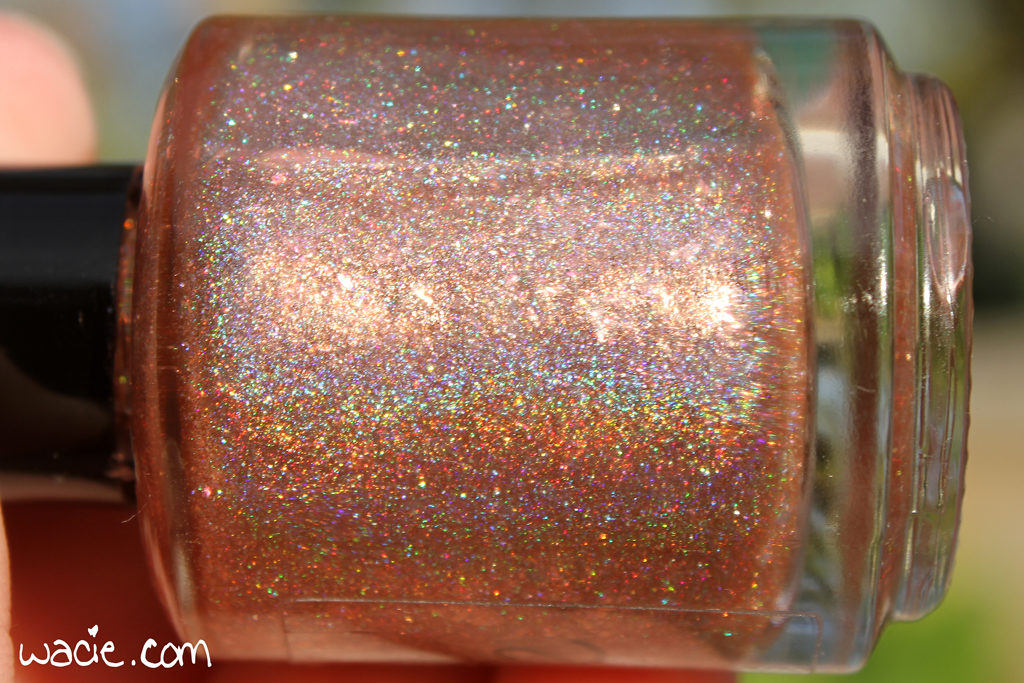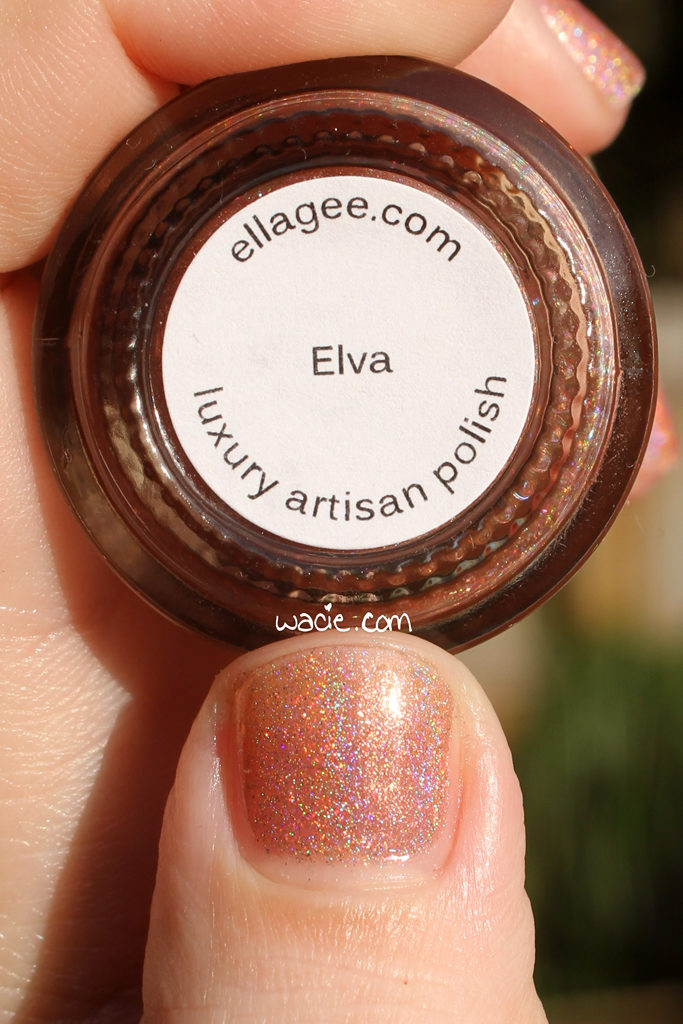 Elva is a sheer blush pink holo with iridescent flakies. Application was easy; the product consistency is easy to work with, and the flakies spread out well over the nail. The first coat goes on very sheer, and though coverage does build with additional coats, nail lines are still visible even after three coats. You can't see it so well in these photos because my nails are short, but it's there. The polish dries to a smooth and glossy finish.
Elva is such a delicate polish. The sheer polish gives way to a powerful holo effect, and in the shade, you can see the flakies come out. It's versatile, too; you can wear it alone as I have here, one coat alone for a small bit of sparkle, or use it as a topper. So many options!
Elva was discontinued by ellagee. As of this writing, ellagee is on hiatus.
I bought this polish myself.