I've been looking forward to swatching this ever since I got it. This is a prototype from Blue-Eyed Girl Lacquer called PDW1. I got it cheap because the glitter sinks to the bottom. It was challenging to work with, but I'm very happy with my application. Also, I'm using my DSLR for nail pictures for the first time, so that's fun, too.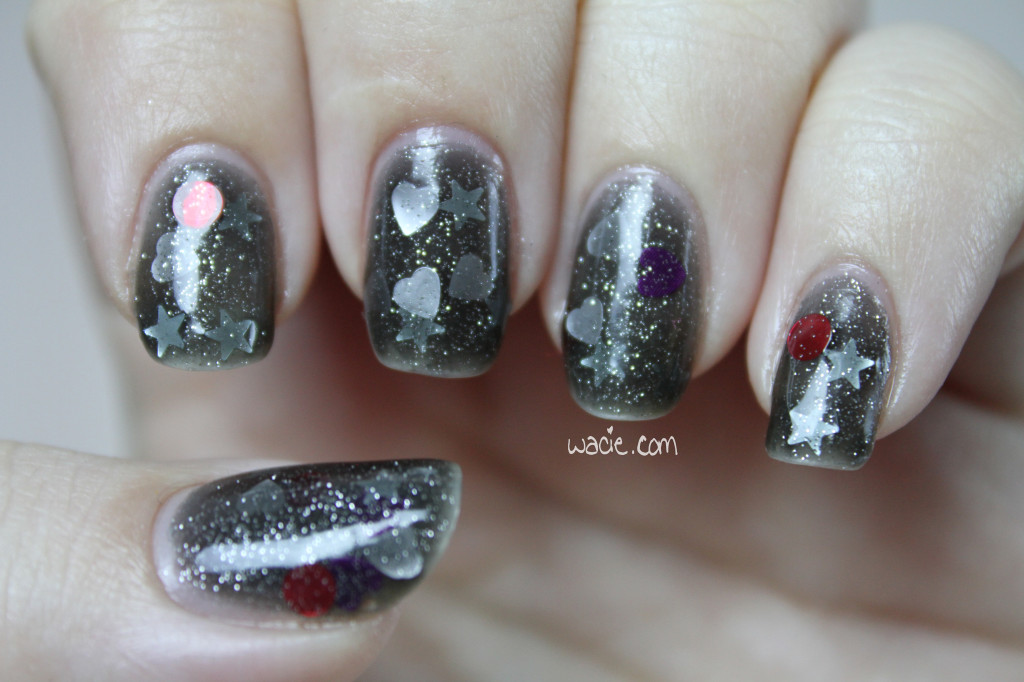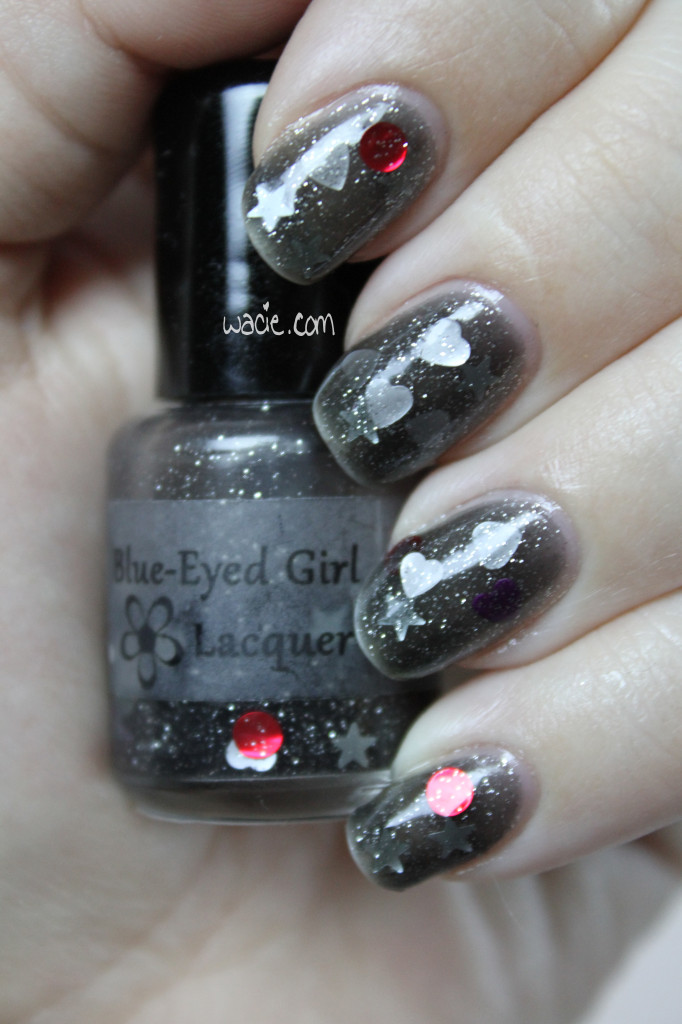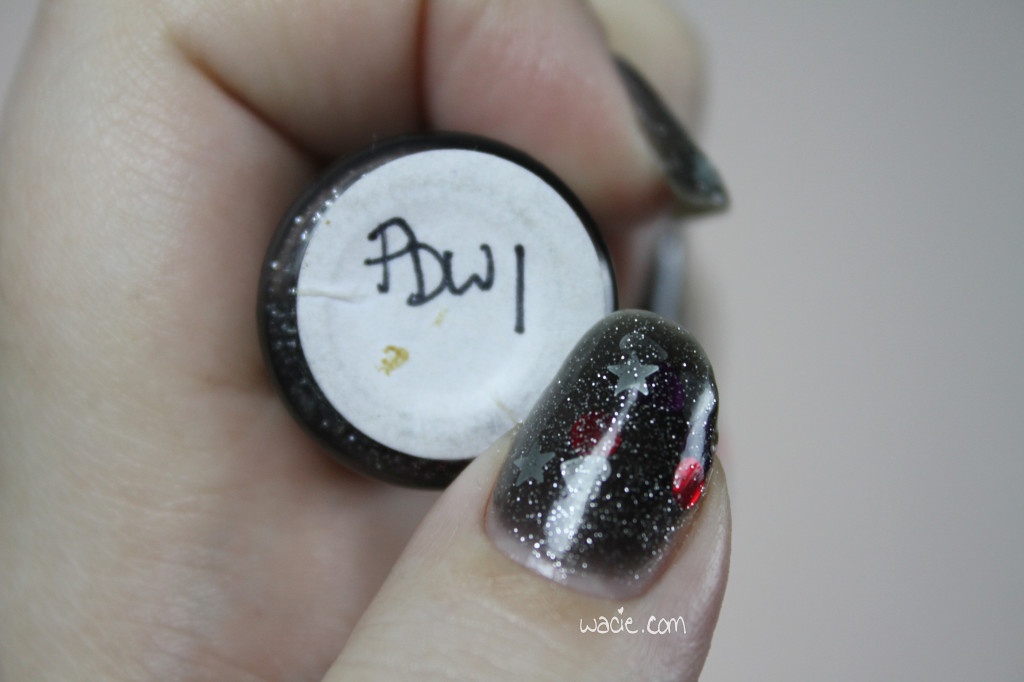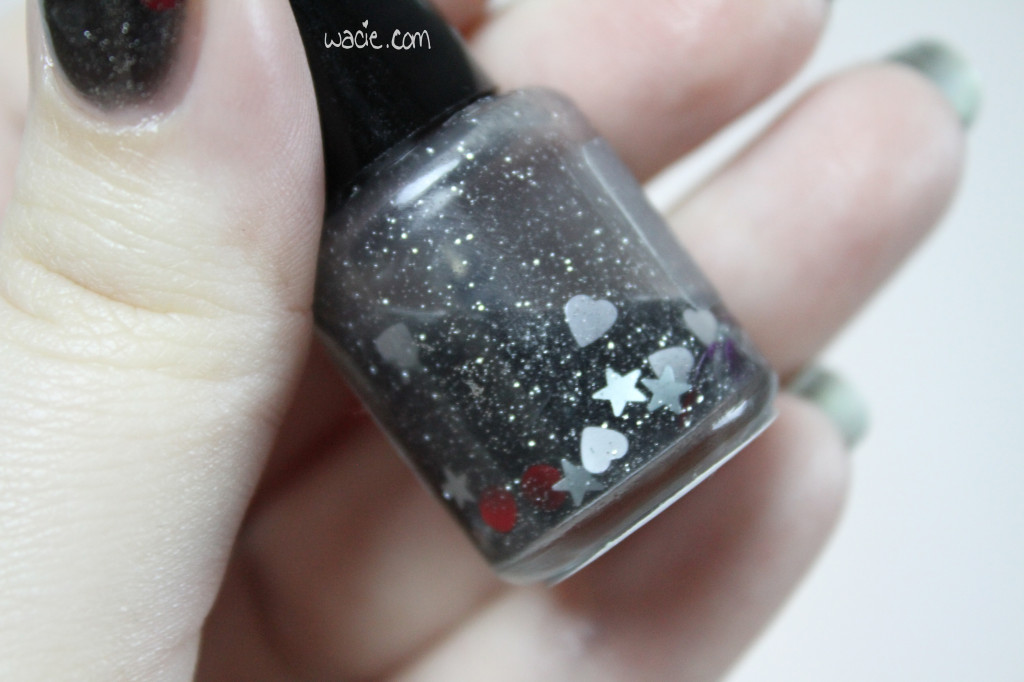 PDW1 is a black jelly with fine silver glitter, silver hearts and stars, big red dots, and purple hearts. I'm wearing three coats of it here. As I mentioned, this one has a sinking glitter problem, so I left the bottle upside down for about an hour, and scraped the bottom with an orange stick to make sure I got it all off. Even then, I really had to dig for the shape glitters. The fine glitter distributes well. The first coat was so sheer that I started to worry; after three coats, the glitter from the first coat is barely visible, especially the purple and red shapes. I wasn't sure about it until I put the top coat on; the top coat made everything come together.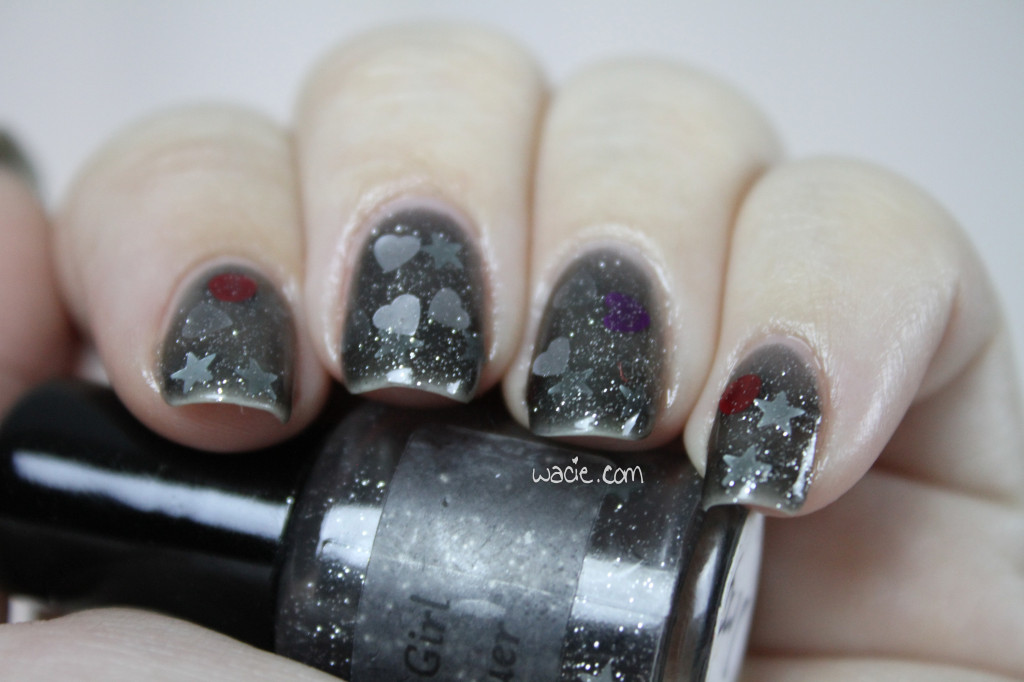 I nicknamed this prototype COSMOLUST. I'm not sure why. Every black polish I name has something to do with space and/or sex. I think this is the polish that started the trend.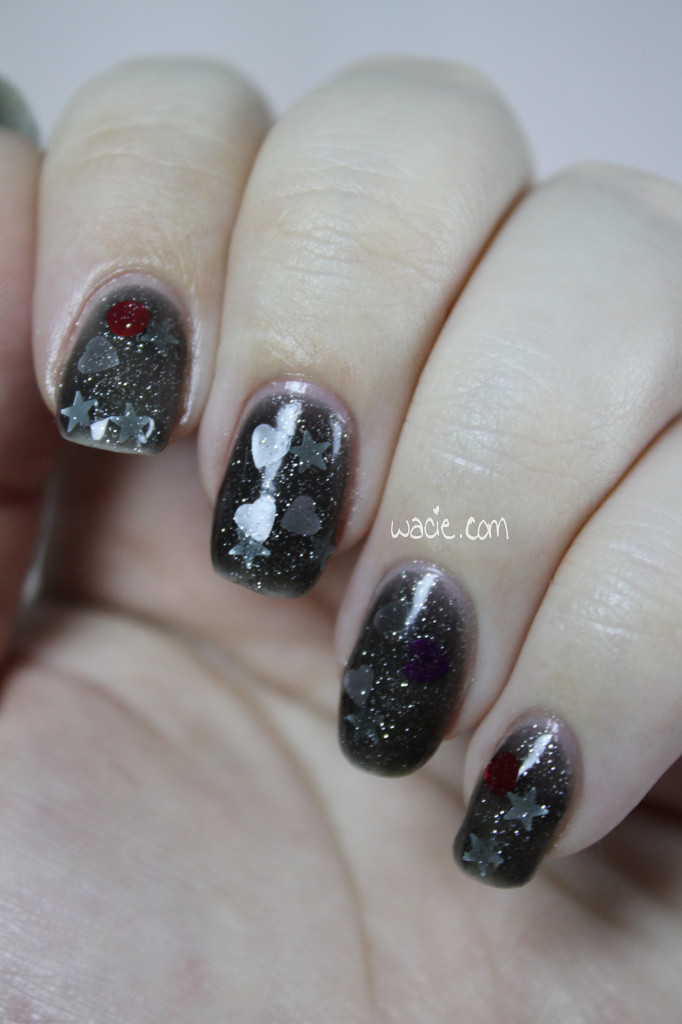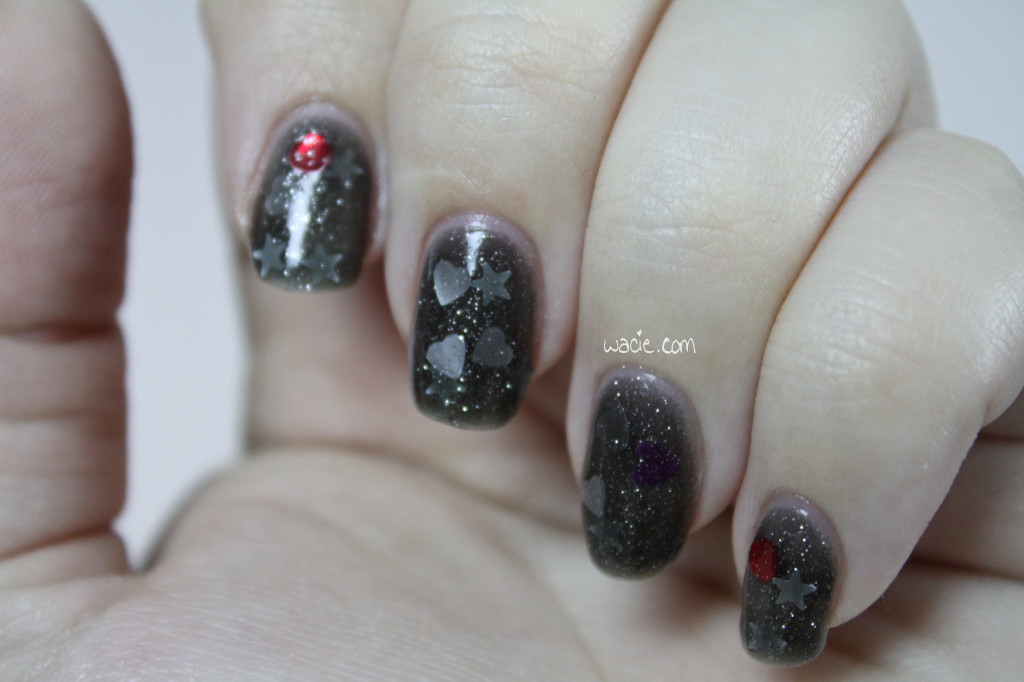 One unrelated thing: I don't like mini bottles. This bottle is half-full now, and I've only used it once. I'm only going to get one more mani out of it. I'm kind of afraid I'll never use it again because I won't want to use it up. It's also challenging to pose with them, but that's not as important.