Happy Saturday, reader! I don't say this often, but I am in love with today's polish. It's just so glittery! This is Bound to the City Life from Blue-Eyed Girl Lacquer; I'm wearing three coats with one coat of Seche Vite top coat.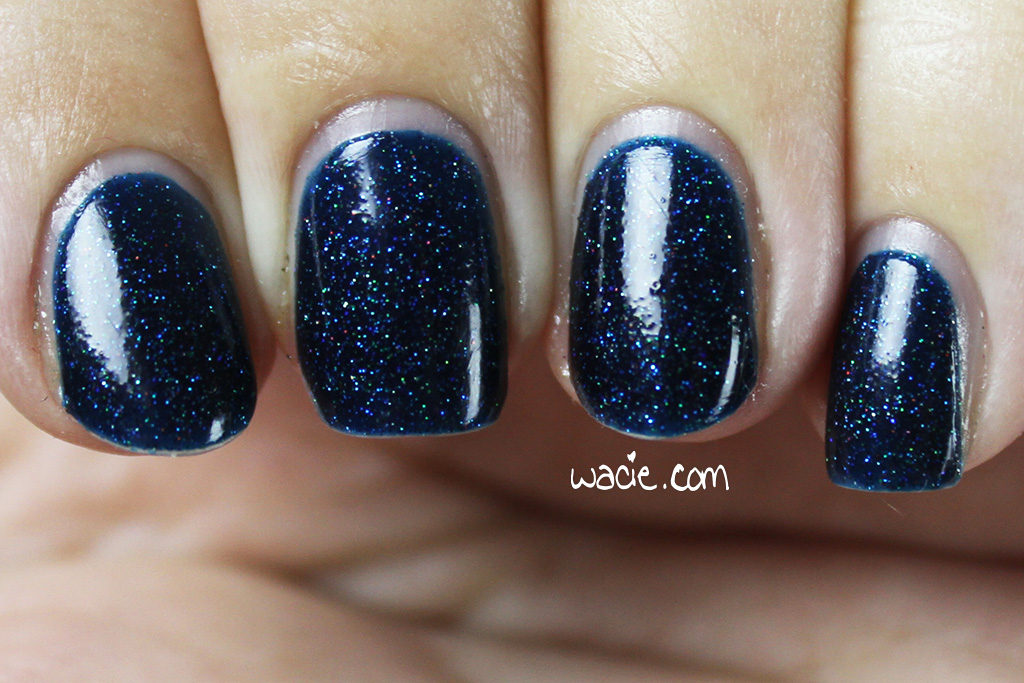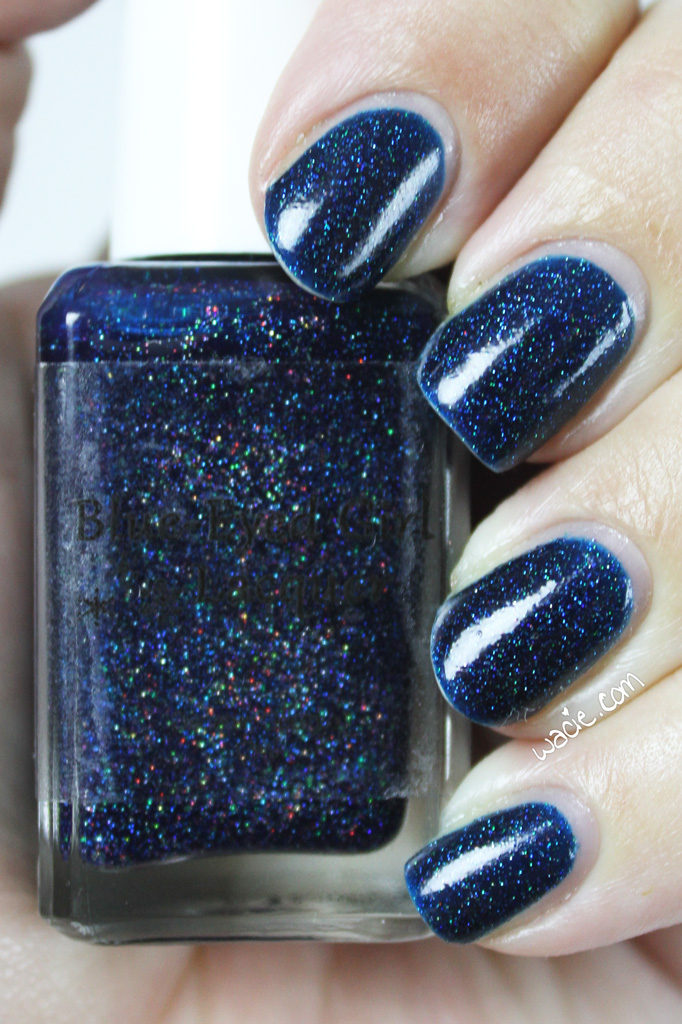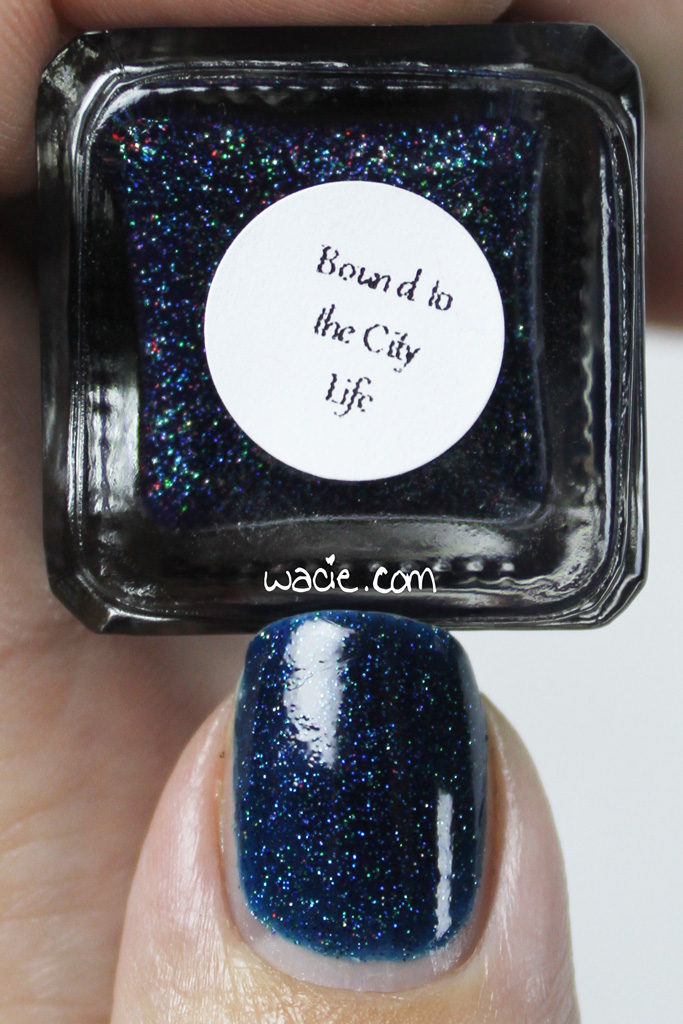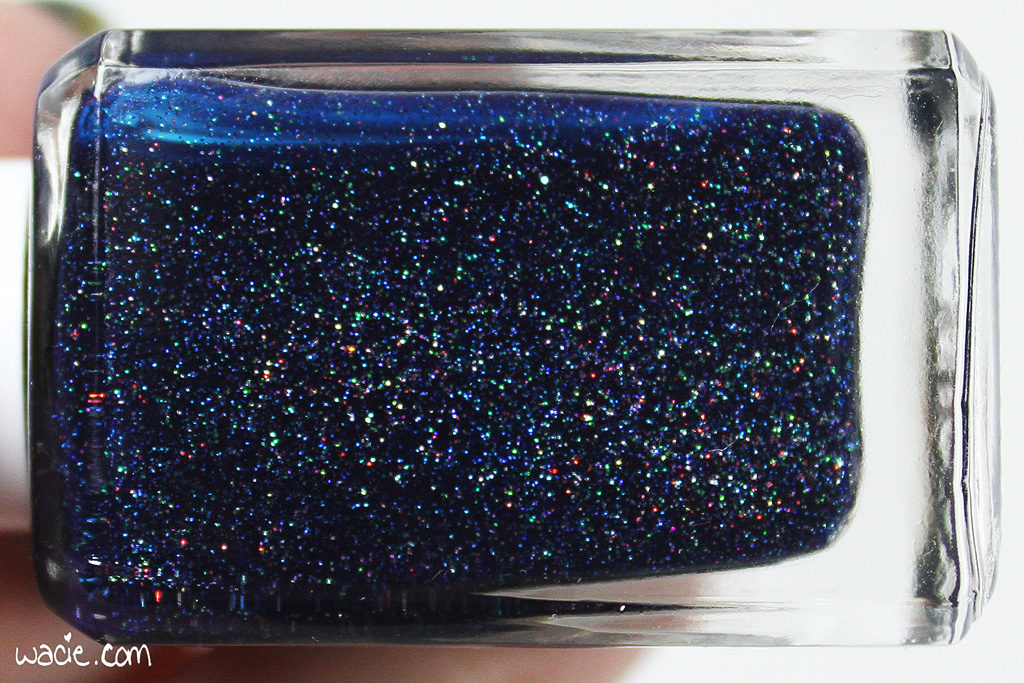 Bound to the City Life is a deep indigo jelly with fine holographic glitters. Application was very easy; the product consistency is on the thinner side, but is still able to support the glitter well. The first coat was a deep blue, but still needed additional coats for opacity and deepened color. Though a jelly, it does eventually reach a squishy but opaque shade of blue. The glitter is very fine, leaving very little texture when dry. The polish does dry with a glossy finish; I still used top coat for extra smoothness and shine.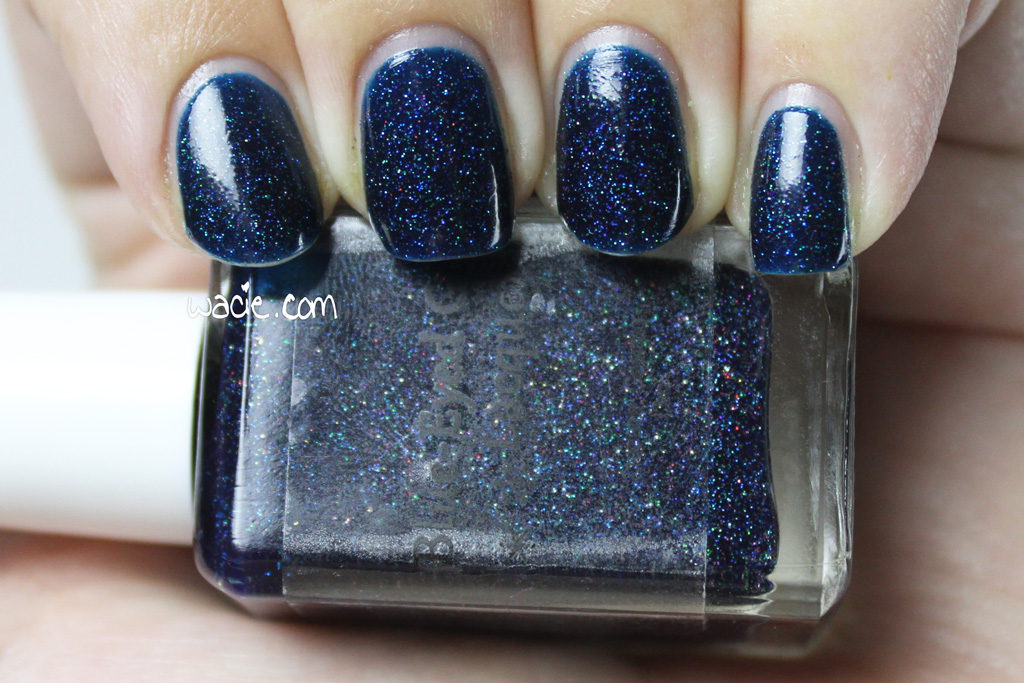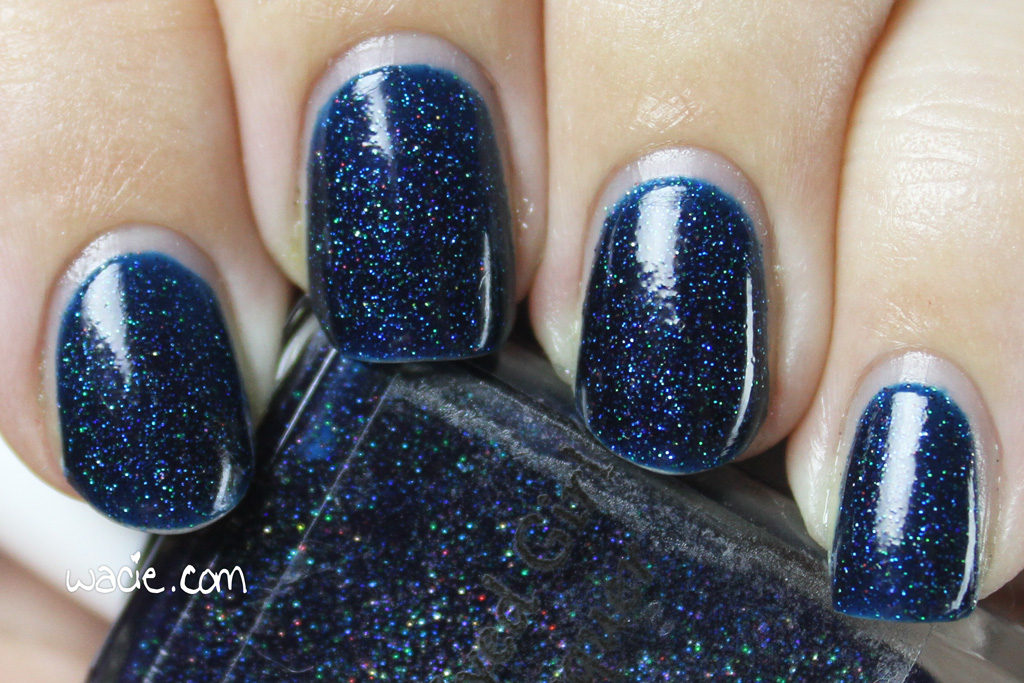 Bound to the City Life is the blue cousin to Noticing Face, another polish I wore recently and loved a lot. I love how deep the color is; it's dark and dramatic, but obviously still quite blue. Everything about it is pretty perfect. These are absolutely my favorite kinds of polishes, and BEGL always nails them (hah, because polish).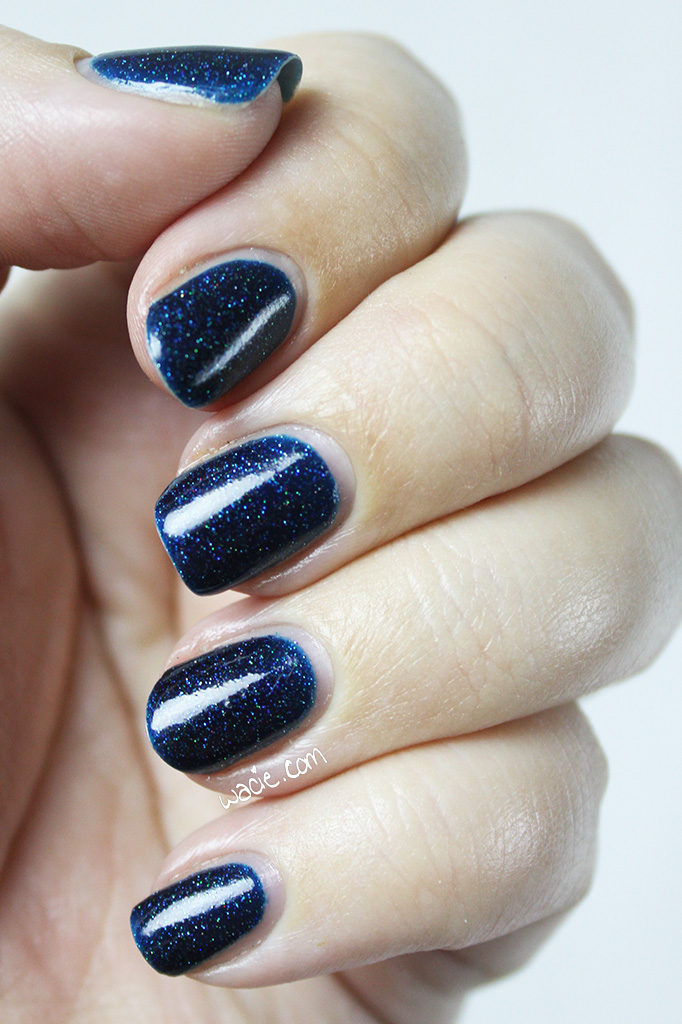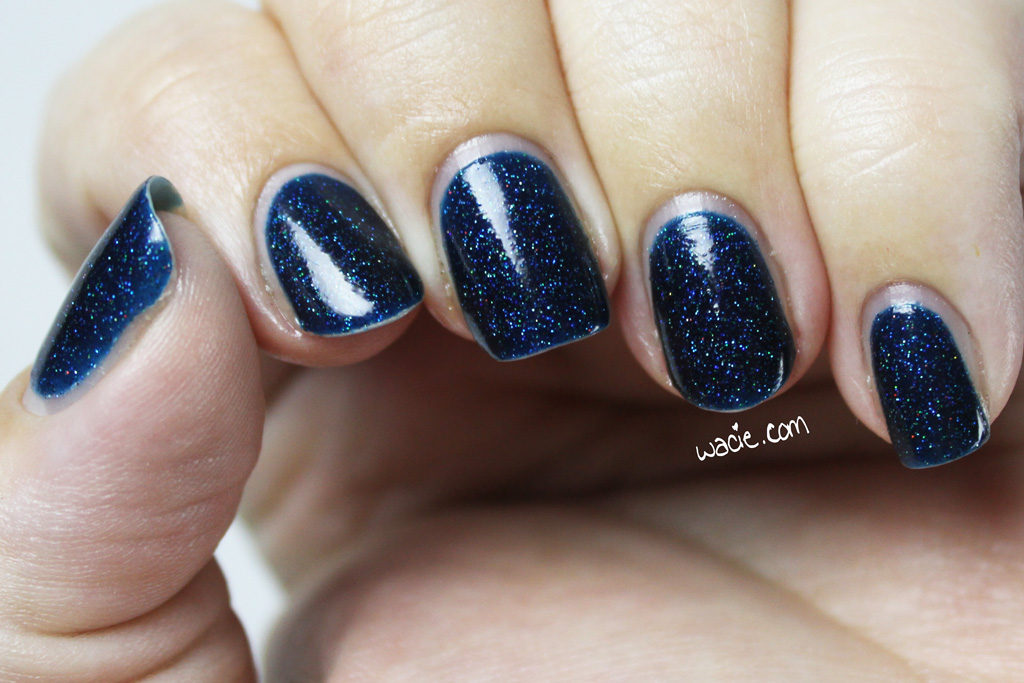 Outdoors, the blueness and the jellyness is most apparent. You can see all the way through it. Every bit of glitter is visible and sparkling, but the things you don't want to see — visible nail lines, for example — are not visible at all. These photos were taken in direct sunlight.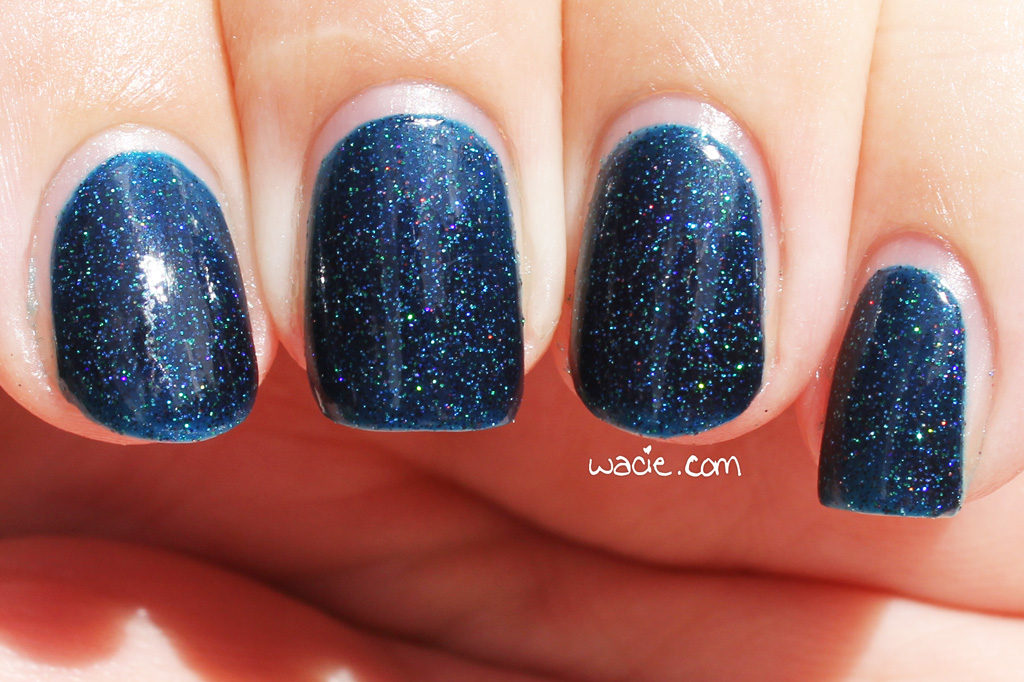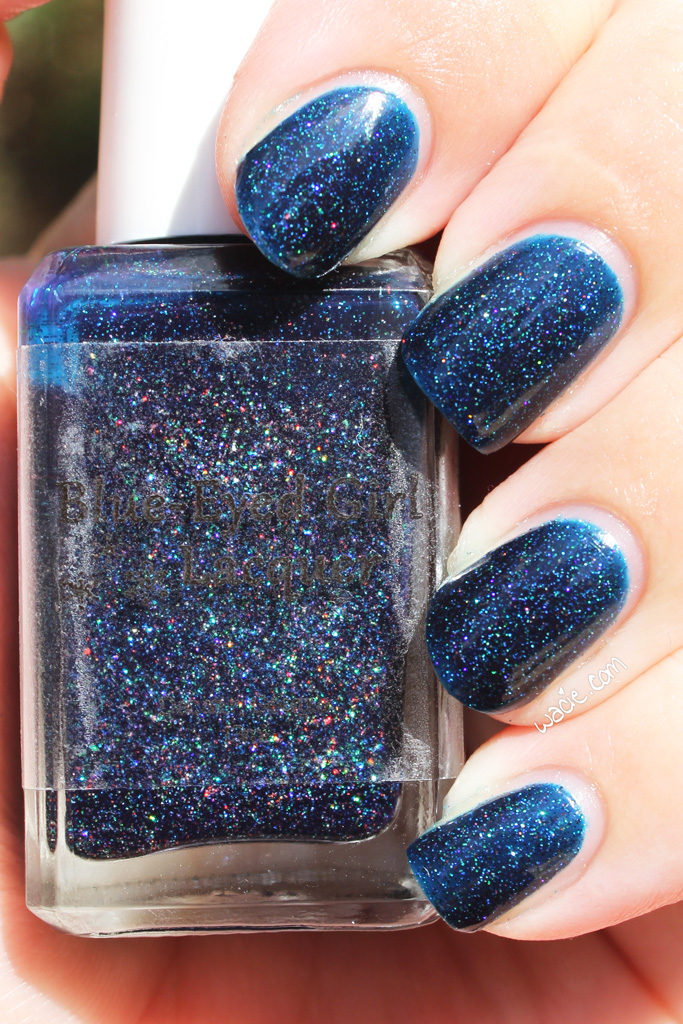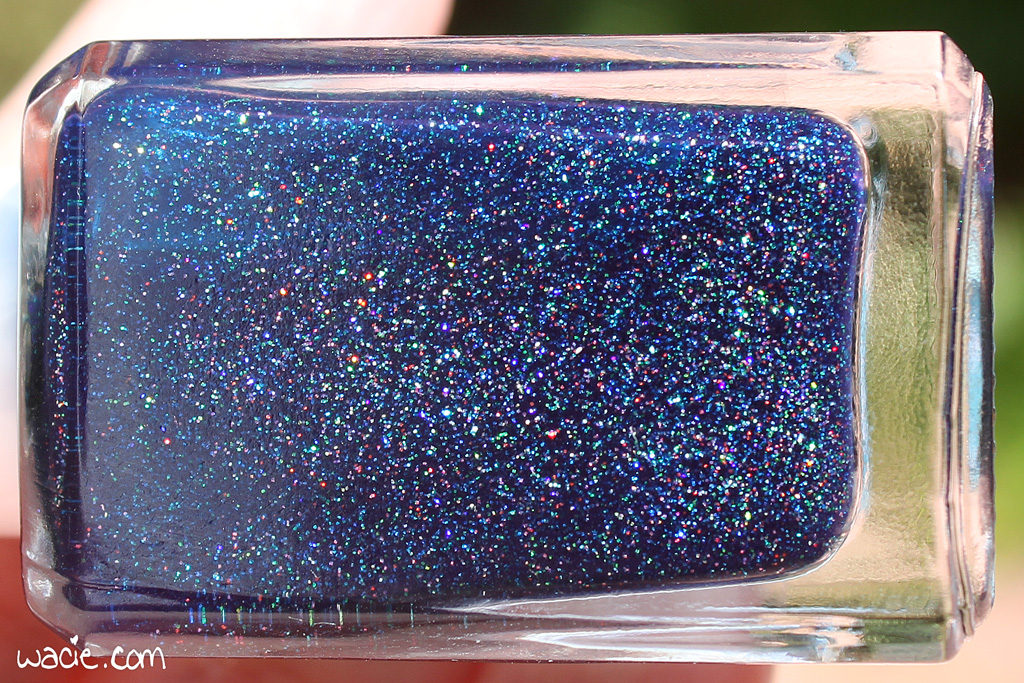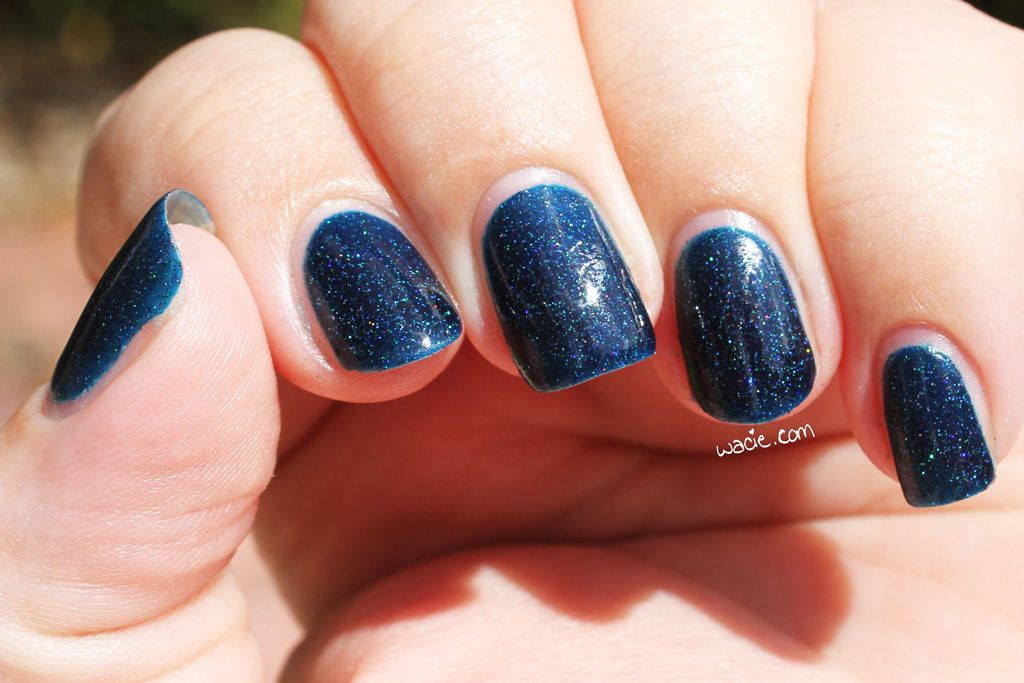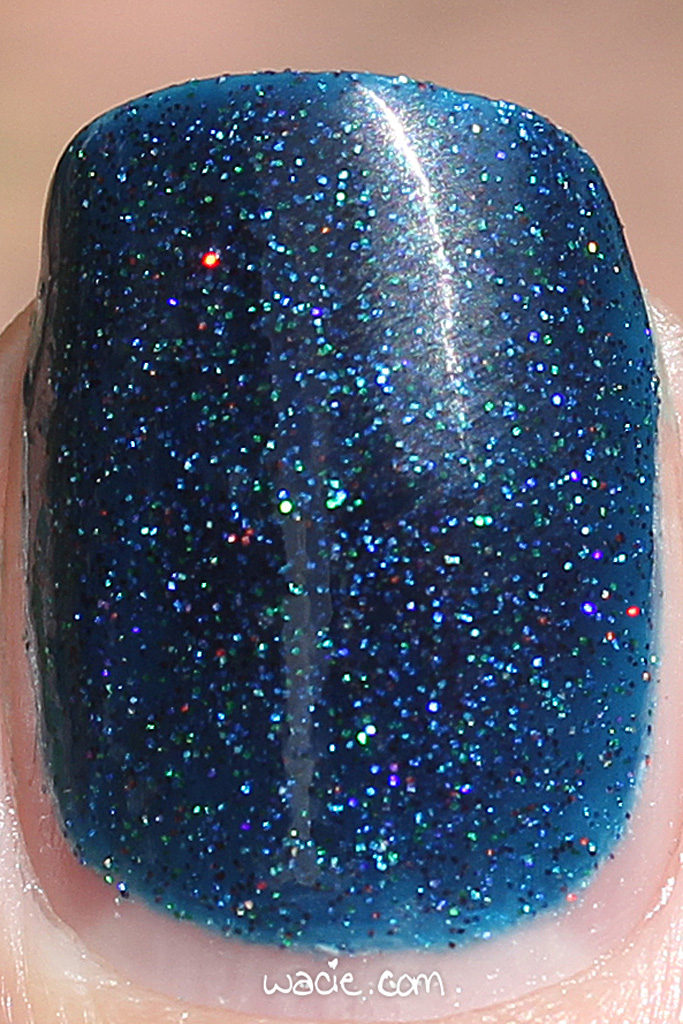 Bound to the City Life has been discontinued by Blue-Eyed Girl Lacquer; other BEGL polishes are available in their online shop.
I bought this polish myself.