Happy Saturday, reader! I have another fantastic polish from Blue-Eyed Girl Lacquer's My Indecisive Valentine collection. My swatch this week is of Newly Impassioned Soul; I'm wearing three coats with one coat of Ciate's Speed Coat Pro.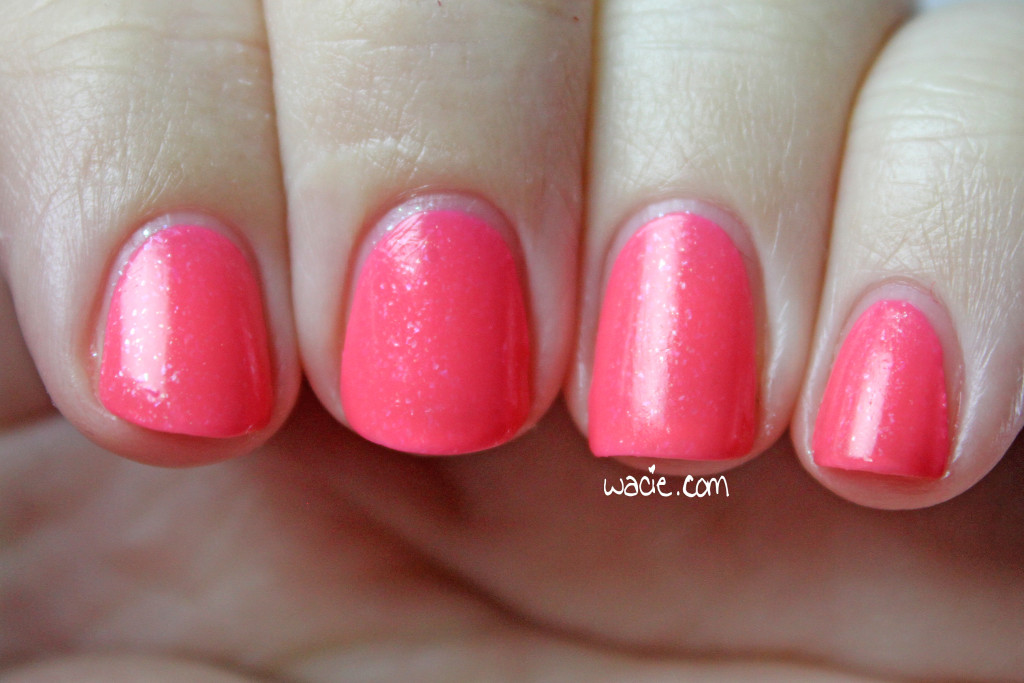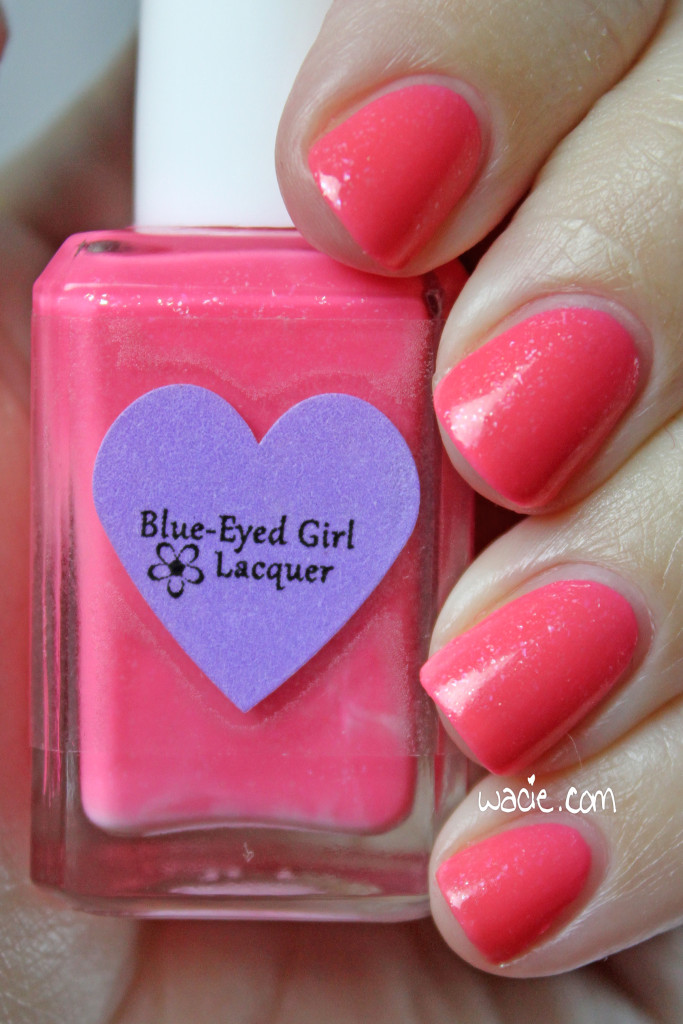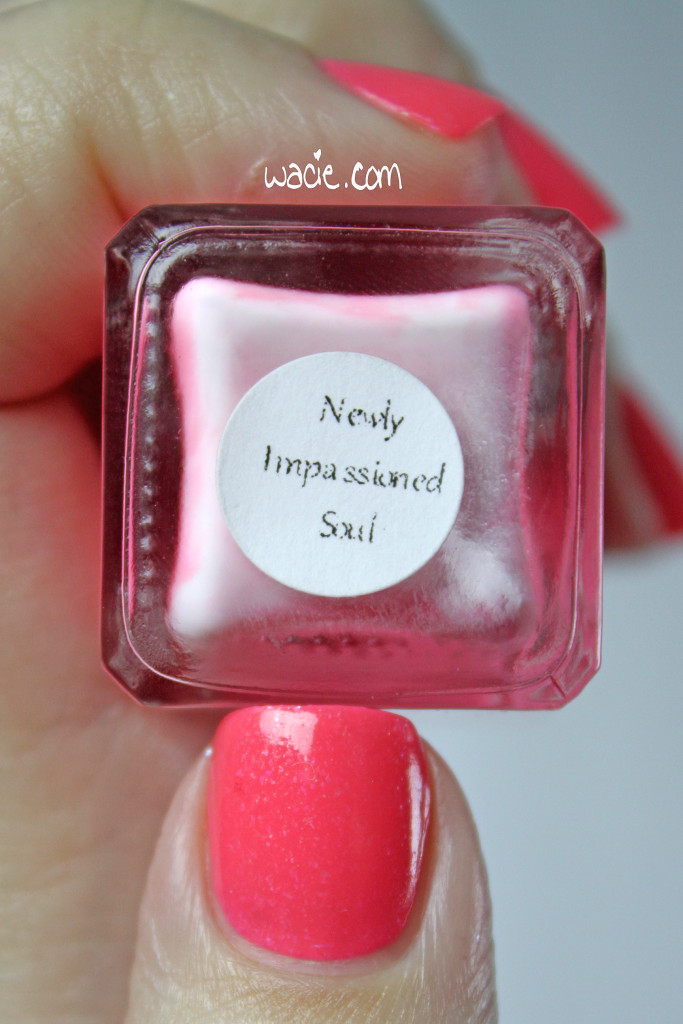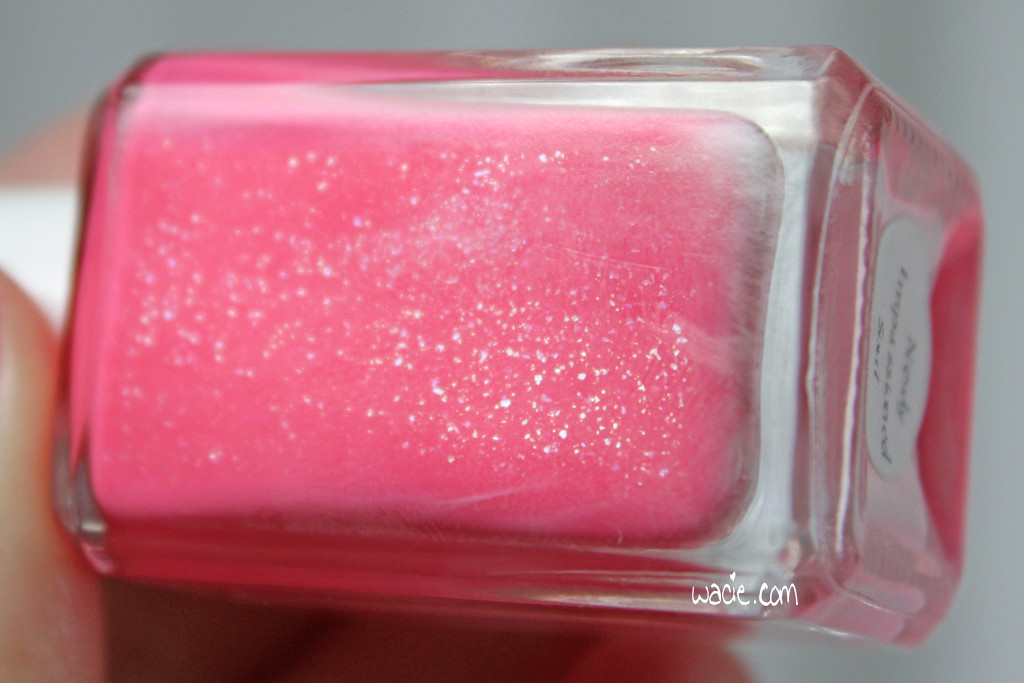 Newly Impassioned Soul is a bright pink crelly polish with tiny green pearl flakies. It was very easy to apply and dried pretty quickly to a semi-matte/satin finish. For a crelly, I found this to be pretty thick and opaque enough that two coats was enough for full opacity, but depending on your application style, you may need three or even four to get your desired opacity. You'll notice the white pigment that settled to the bottom; no amount of shaking the bottle could mix it back in. However, this settling does not affect the integrity of the color. I've had this happen with a few other indie polishes, and it's a problem that's bottle-deep, if you will. You can see it in the bottle, but on the nail the polish looks exactly as it should.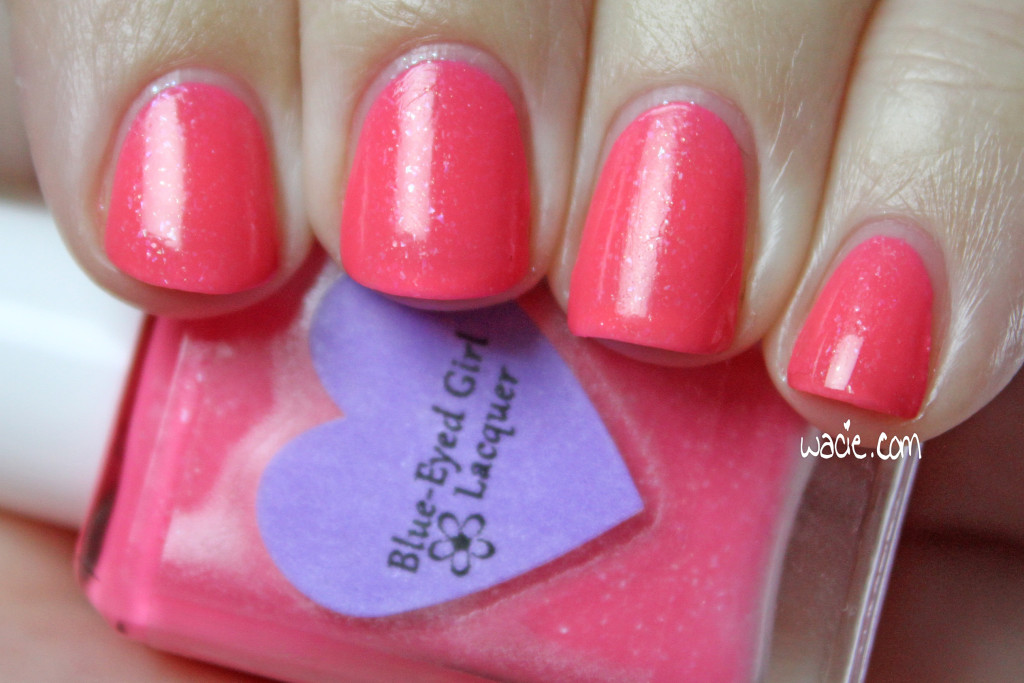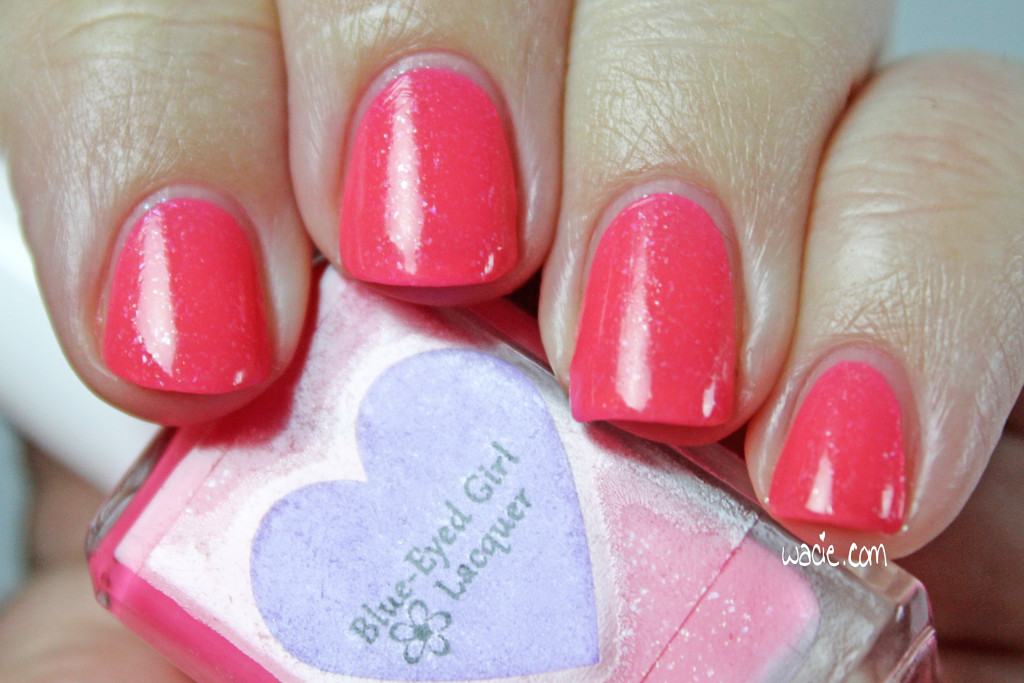 I like this polish because it's pink and sparkly. There's no better way to win me over. Polishes that fit this description, though, tend to be outside a lot of comfort zones. Though this is a really big color, I don't think it's so bright that it's garish or distasteful; the flakies give a subtle elegance to a beautiful pop of color. It's gorgeous.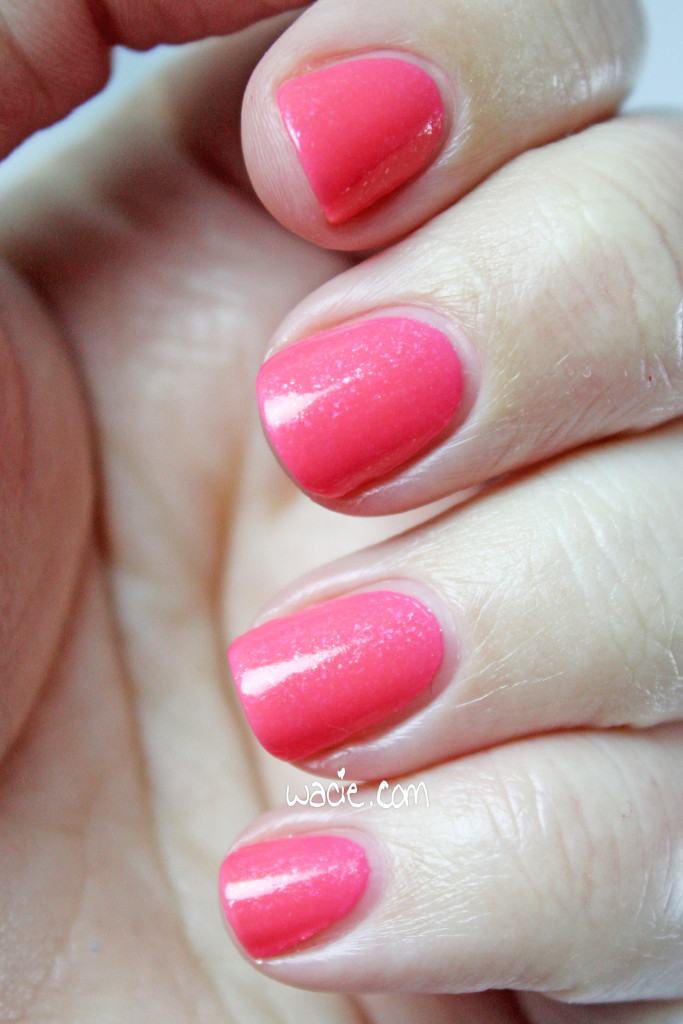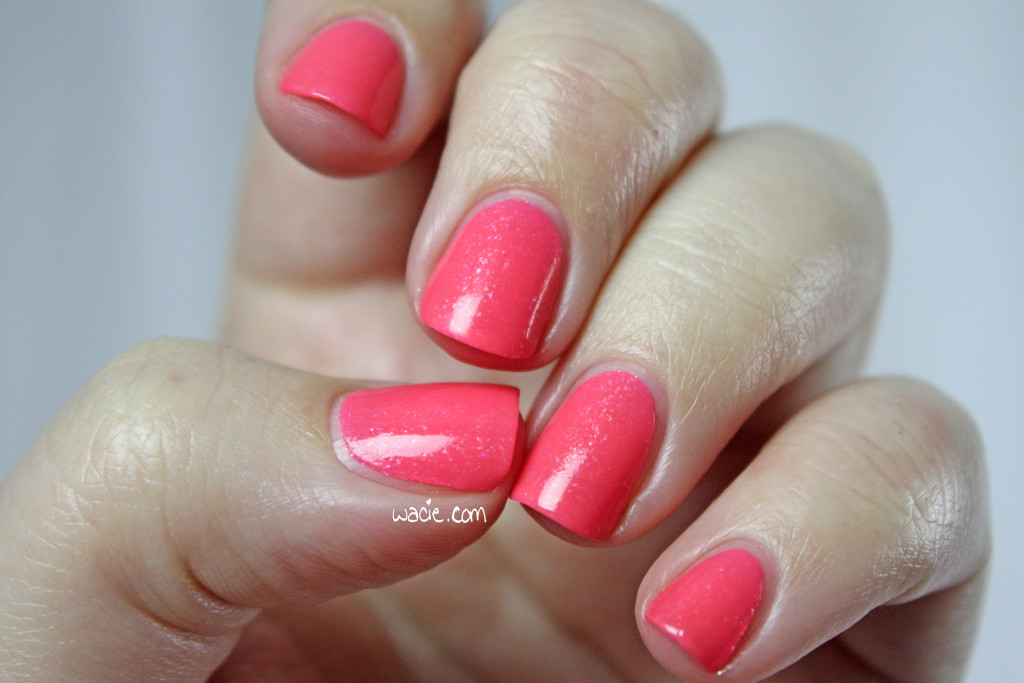 As of this publication, Newly Impassioned Soul is currently available in the BEGL shop. It has been discontinued, so what's left in stock is all that remains. It's also been discounted, so grabbing this lovely at a low price is a win/win.
This is the last of this collection we'll be seeing for a while; I have others, but since they were part of a second fan-favorites collection, they were purchased later and are lower in the swatch queue. I can't wait to bring them to you. In the meantime, we'll be looking at some BEGL prototypes, the last of the 2013 winter collection, and the spring collection from 2014. Most of those I haven't even used yet. I'm so excited.
I bought this polish myself.