Guess what, reader! My camera is fixed, and Weekend Swatches are back in action! You may notice that this is actually my second post today; that post is important, so make sure you check it out! These photos were actually taken a couple months ago; it was the last Swatch Saturday post planned before the camera broke. The polish is Blue-Eyed Girl Lacquer's Ocean Warmed by the Sun; I'm wearing three coats with one coat of Seche Vite. All photos were taken in direct sunlight.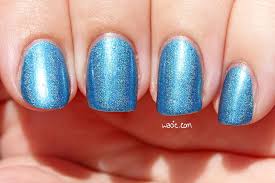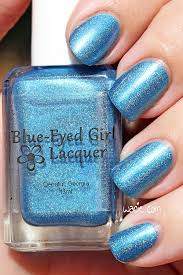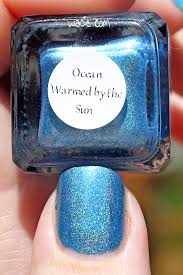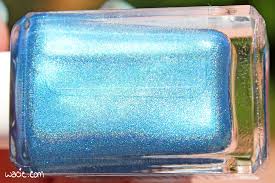 Ocean Warmed by the Sun is a turquoise linear holo with hot pink shimmers. It went on pretty well; it was almost opaque in one coat, and two sealed it up. The color is bright, and the holo effect is pretty strong. it even kind of upstages the pink shimmers, because they're a bit hard to see. It dried quickly and with a glossy finish; I used top coat to really bring out the holo effect and shimmers.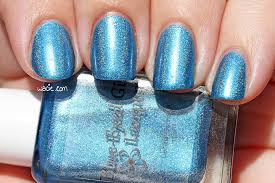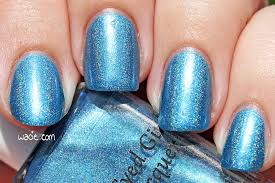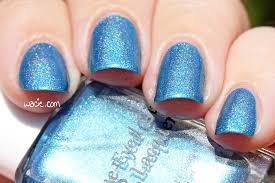 This is a super-summery polish. It's the color of the sky when I'm near the ocean; it's bright and cheerful and flawless. I want to live in a universe where the sky is this blue a hundred percent of the time.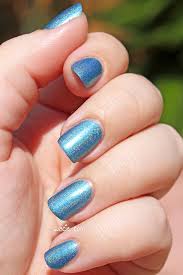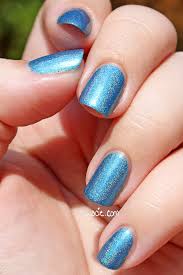 If you follow me on Instagram, you know I used Ocean Warmed by the Sun in my birthday mani. It was just the right blue to match the Nails Inc. glitter I used. I know holos have been around a while, but I still get excited when I use one. It must be how a dog feels every time it gets a treat.
Ocean Warmed By the Sun has been discontinued by BEGL, but other polishes are available in their shop.
I bought this polish myself.