Happy Saturday! I'm excited to bring you today's swatch, because it's the first of a small-batch series by Blue-Eyed Girl Lacquer. Each month since August 2014, BEGL has released one Siren polish, and more often than not, they sell out in minutes. Siren Seashore, the oldest Siren, is the one I'm wearing today. I'm wearing three coats of Siren Seashore with one coat of Seche Vite top coat.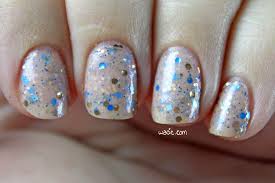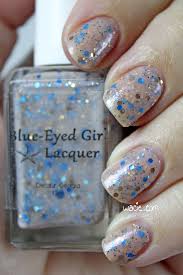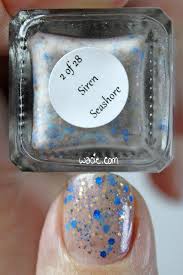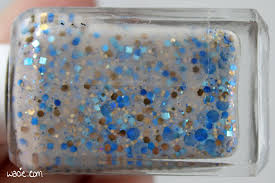 Siren Seashore is a sheer nude crelly with gold, copper and blue glitters in various sizes and finishes, as well as a fine shimmer throughout. The product consistency was really nice; the lacquer is thin, but supports the glitters well. The glitters spread easily and evenly over the nail. It's quite sheer; even after three coats, my nail line is still visible. This also means it layers beautifully over the glitter. The polish dries with a glossy, smooth finish; I added top coat for extra shine.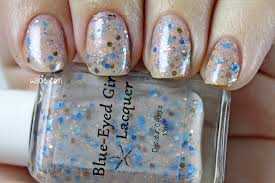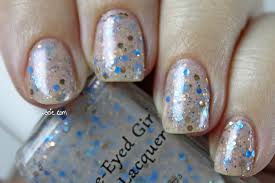 I think the Siren series polishes are among BEGL's best work. Siren Seashore is my favorite of the recent BEGLs I've worn. I really love the nude crelly, because it blends right in with my nail. The glitter really stands out from it. It's a soft neutral look with just a bit of color and lots of sparkle. It's absolutely beautiful.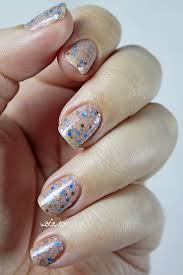 Siren Seashore is no longer available from BEGL, and the BEGL shop is currently on hiatus.
I bought this polish myself.