My swatch this weekend is one of my favorite Blue Eyed Girl Lacquers, the limited edition Team Zissou! I've been really excited about this one since I bought it half a year ago. I'm wearing three coats (no undies) of it here with three coats of Seche Vite.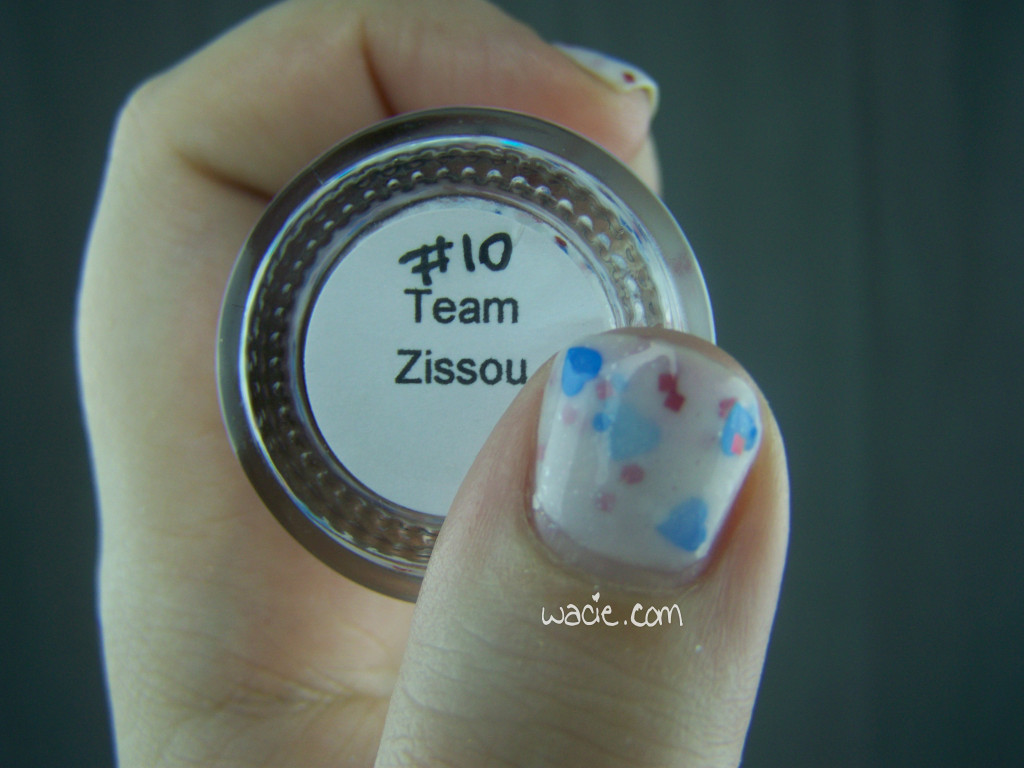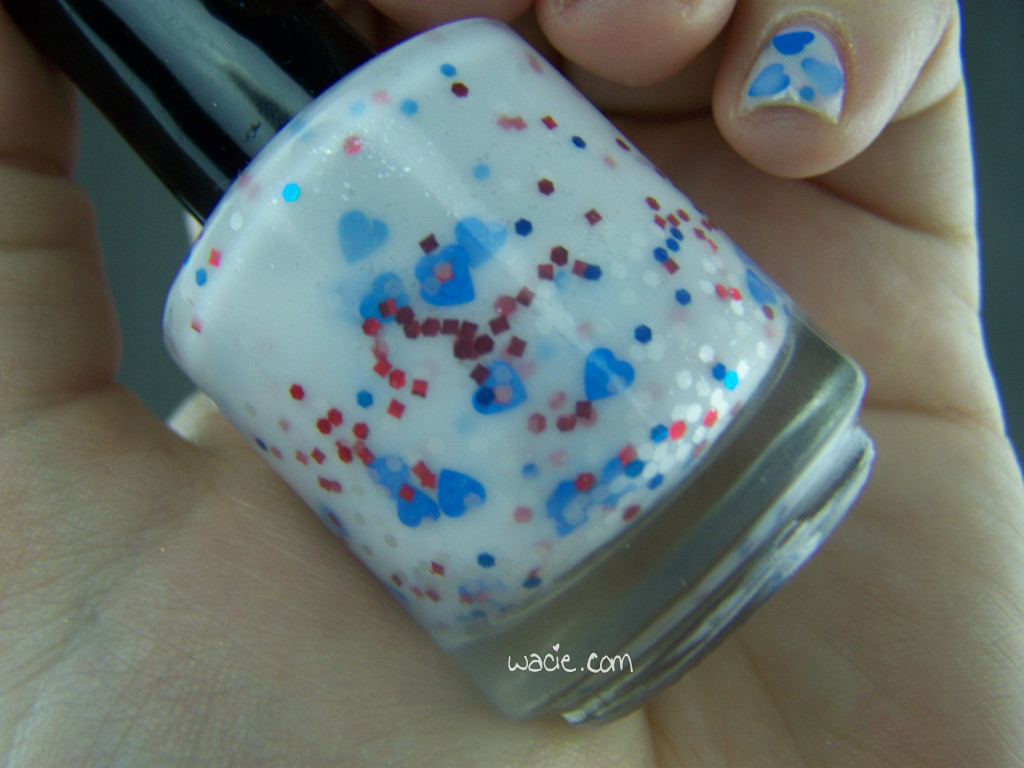 Team Zissou, inspired by Wes Anderson's film The Life Aquatic with Steve Zissou (incidentally, this is one of my favorite movies), is a milky sheer white base with a faint shimmer, red, white and blue hexes and squares, and blue hearts. When I discovered BEGL, I think I'd seen the movie like a week before, and I was still kind of high on it. I don't think I even saw a swatch of it; I saw the name and "blue hearts" and I was sold.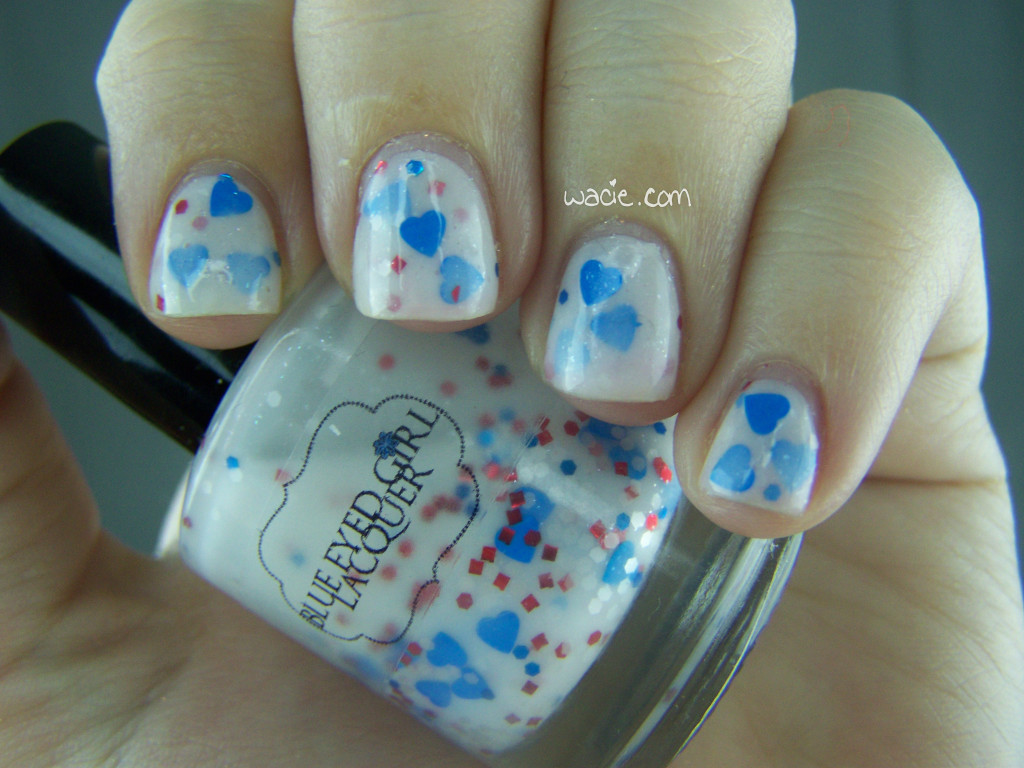 I usually like polishes with a bit more glitter, and over the top looks in general, but I think there's something to be said for this polish's simplicity. With the absence of a boatload of glitter, the few that are there stand out. The hearts are the star of the show, and the small hexes and squares complement them. It's a really nice look.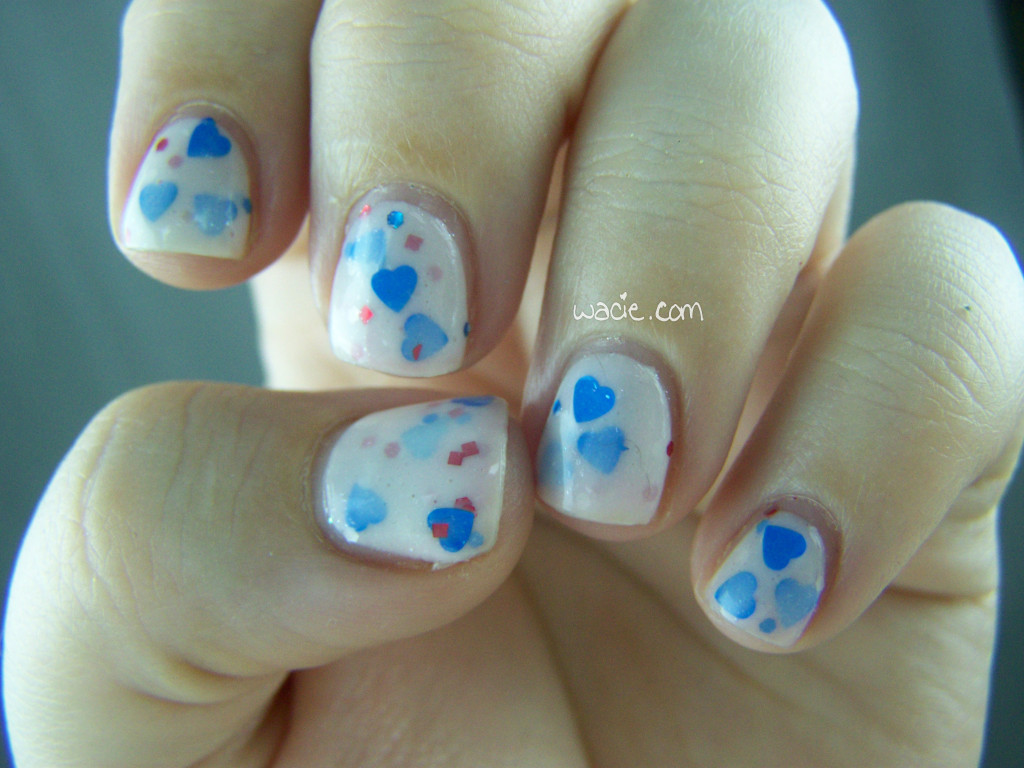 I'm so glad I finally got the chance to wear this. I hate myself for not putting it on sooner.