For Swatch Saturday this week, I'm wearing a neon glitter explosion from Blue-Eyed Girl Lacquer called Watch the Walls. I've got one thick coat of it over Essie's Fiji, Navigate Her, and Mint Candy Apple. It's like there's a party on my nails, we invited the president for funsies, and he actually showed up. I absolutely adore BEGL glitter toppers because they're so fun. They really are like dance parties.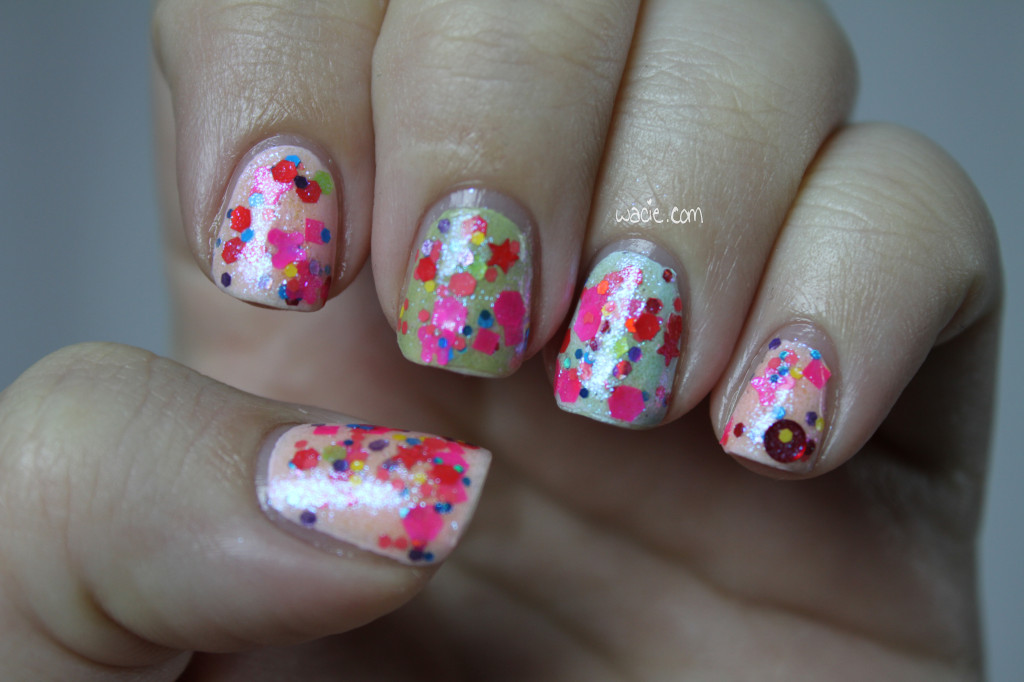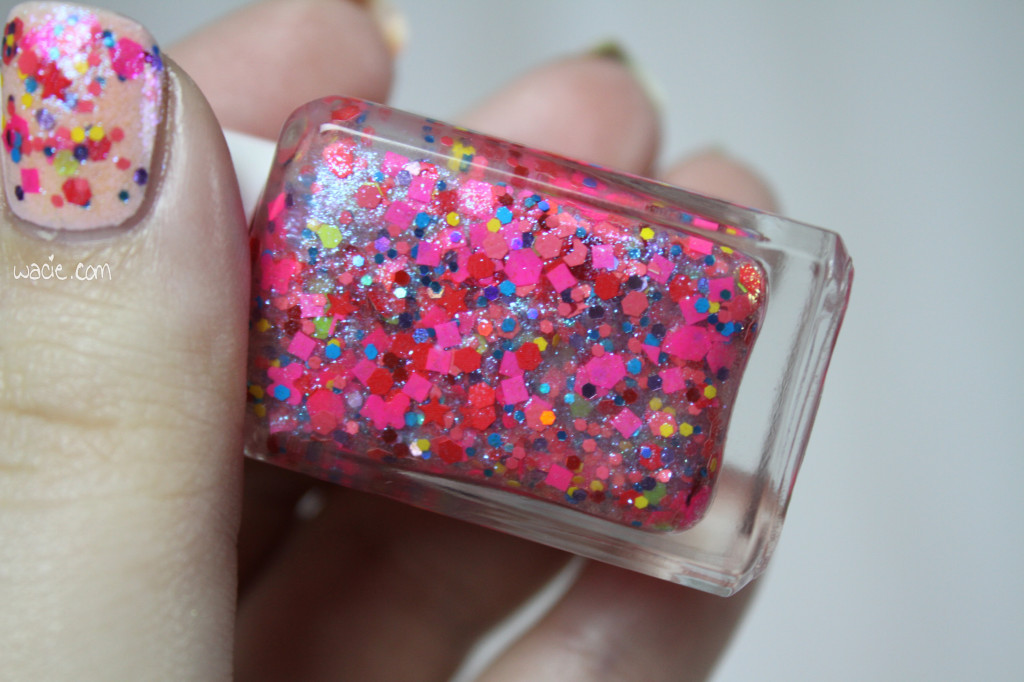 Watch the Walls is a clear glitter topper with loads of different glitters; there are so many I can't list them all. There are stars and butterflies, dots and squares, hexes big and small. There's even a blue-to-pink-shifting shimmer that adds the right amount of sparkle to an already visually stunning polish. While this polish wasn't made for me, I almost feel like it was, because it has everything I love: bright colors, big shapes, tons of things going on at once. It's perfect for me. I felt a little weird putting it on over pastels, though, but I think it works. It definitely looks great over Mint Candy Apple.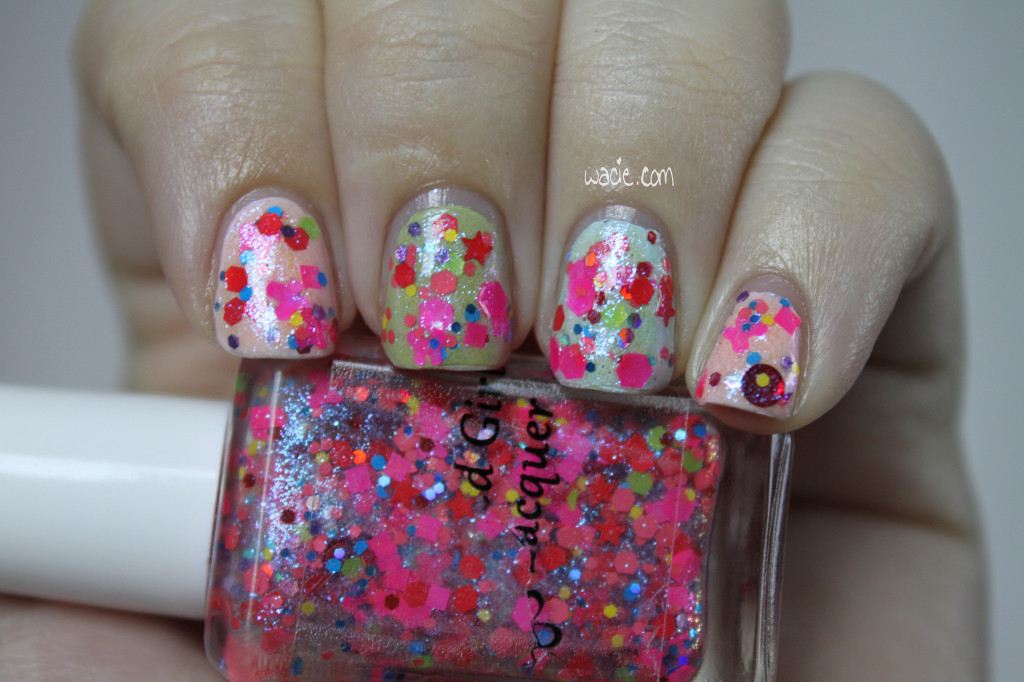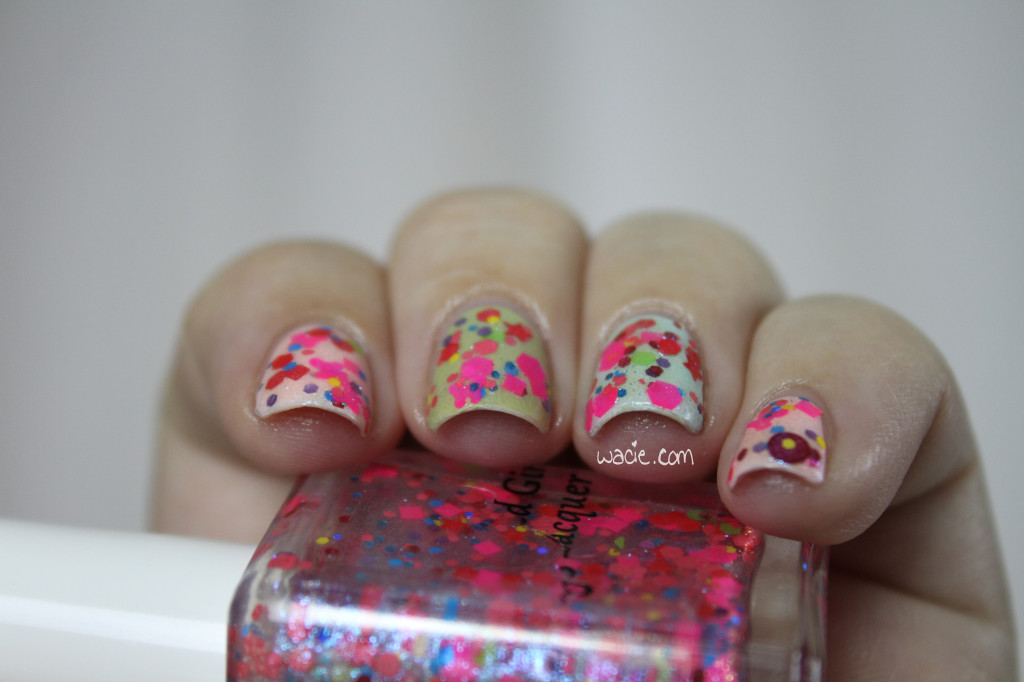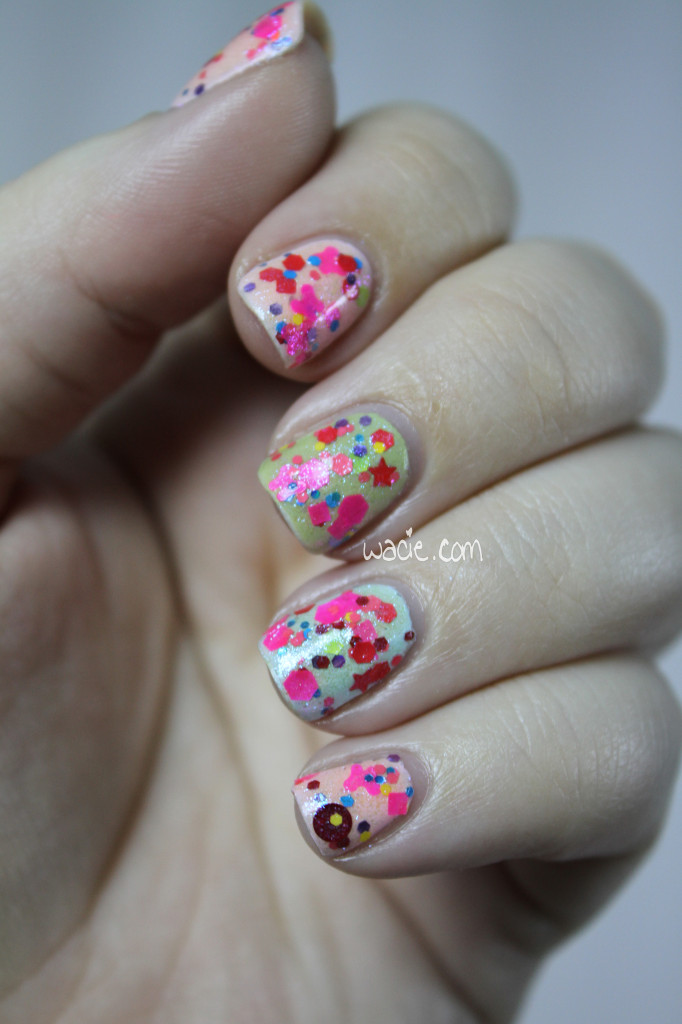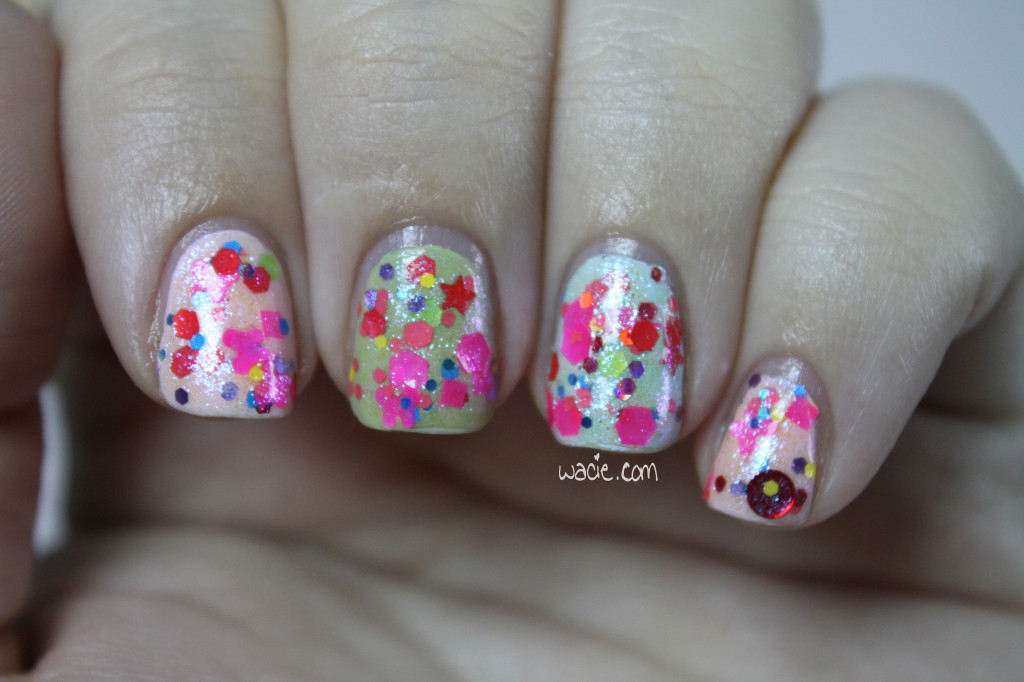 For once, I'm reviewing a BEGL that, as of my writing this, is still in stock in the BEGL store. Not only is it in stock, but it's on sale! Grab it before it's gone.