Another Saturday, another swatch! Today I'm wearing Blue-Eyed Girl Lacquer Prototype MW 1.8; this is three coats with one coat of Seche Vite top coat. Let's have a look!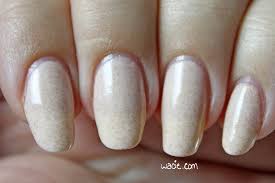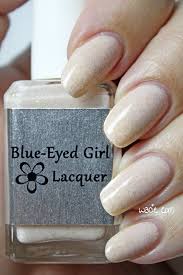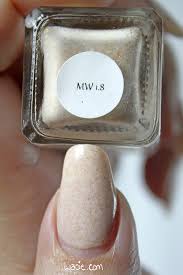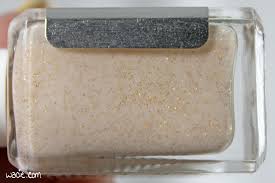 Prototype MW 1.8 is a nude creme with fine holographic gold glitter. It applies like a French pink might; the first coat is very sheer, but builds in opacity with additional coats. The glitter is deposited easily and evenly; the sheer polish covers the glitter, but not enough to remove its holographic effect. At three coats, the glitter looks like cinnamon sugar in my polish. The consistency is fantastic and applies well. It dries quickly and with a glossy, smooth finish.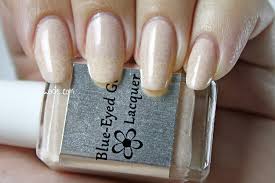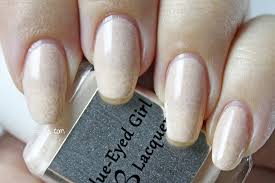 I am having a blast wearing this. Nude polishes always make me think my nails look longer and expertly manicured, so I get excited when I have the chance to wear one. This polish is a fun take on a dainty and classic look.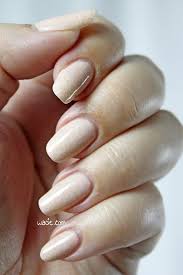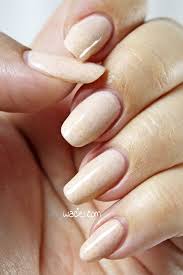 Prototype MW 1.8 is a one-off bottle and there aren't any others like it. Other Blue-Eyed Girl Lacquer polishes are available from their shop.
I bought this polish myself.