Welcome back to Swatch Sunday! Today's polish is a new-to-me brand called Crystal Knockout (formerly DazzleGlaze). I loved meeting them at The Indie Shop in Atlanta; they're from Florida, and I always like meeting the neighbors. They were selling a big range of products, even making their own jewelry. I regret that I didn't buy any of the jewelry. Anyway, so here's their VIP bag contribution. This is Pegasus Landing on its own (three coats) and over both China Glaze's White on White and Sally Hansen's Black Out (two coats) with one coat of Seche Vite.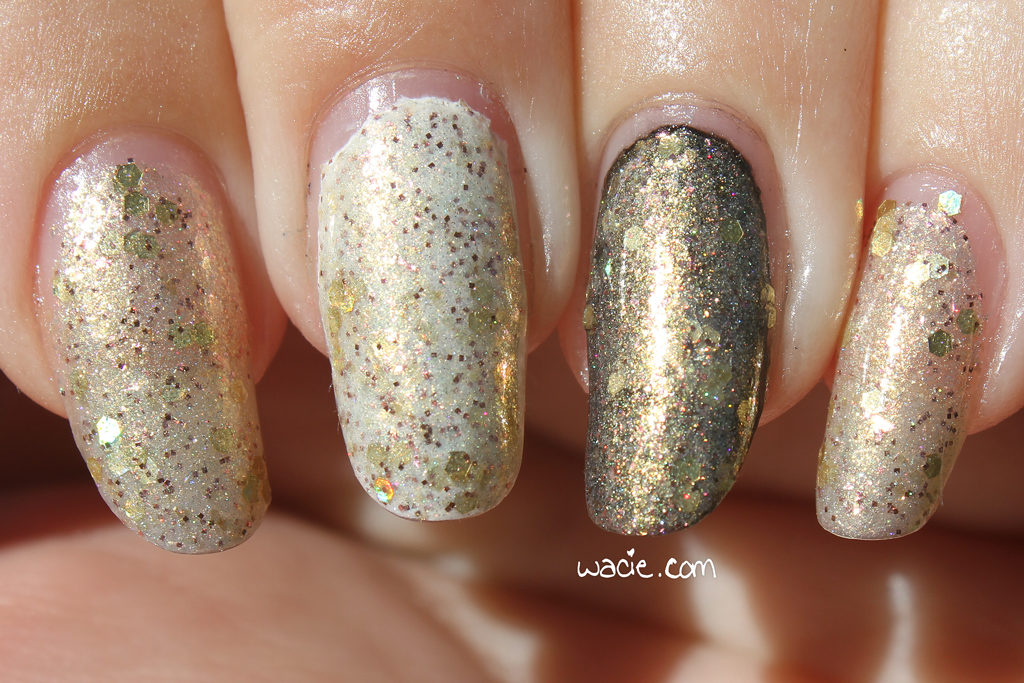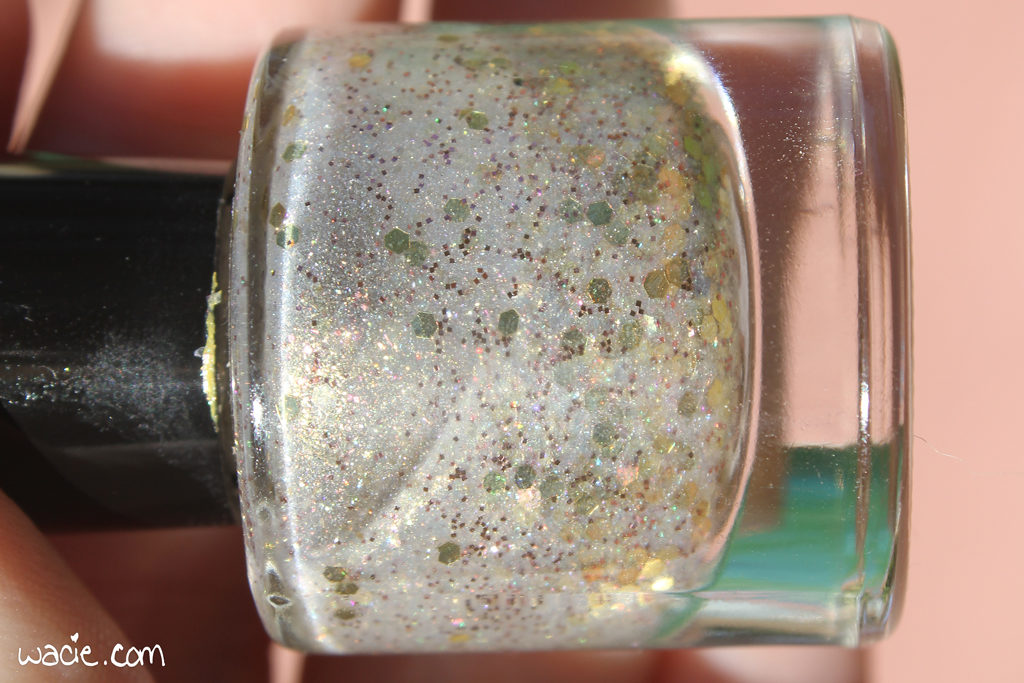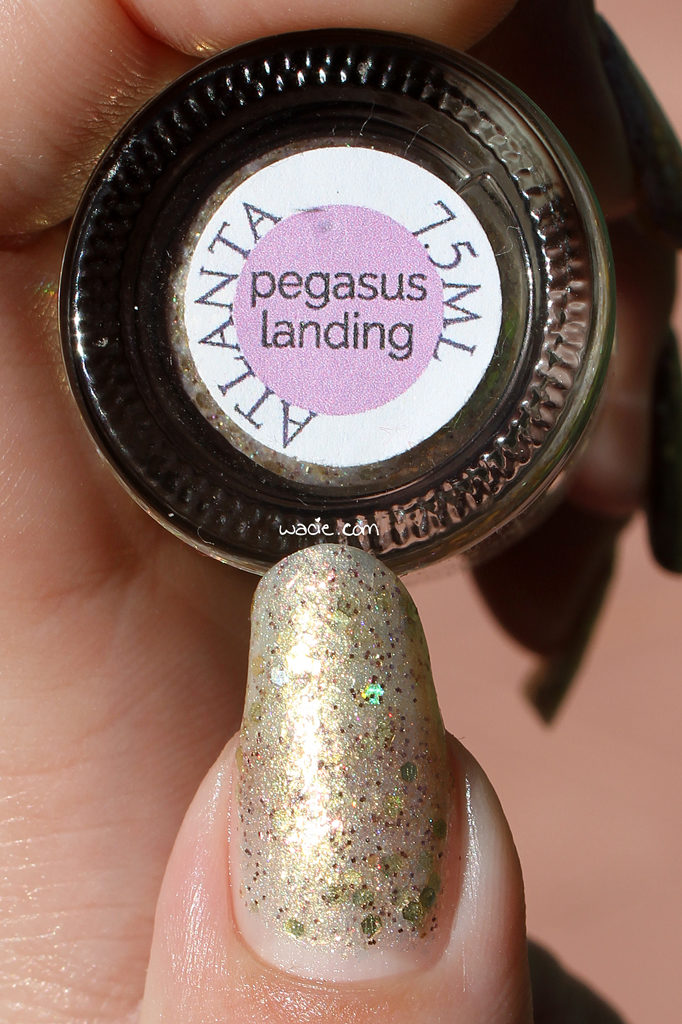 Pegasus Landing is a shimmery white gold with gold glitters and rose gold flakies. This was very easy to apply; the product consistency good, even with all of the glitter in it. The bigger glitters was a little shy, but with repeated coats, I still got a good amount on my nail. I did a terrible job at showing the rose gold aspect of the polish; it was probably my favorite thing about it. The polish dried well but I did wish I'd used a second layer of top coat.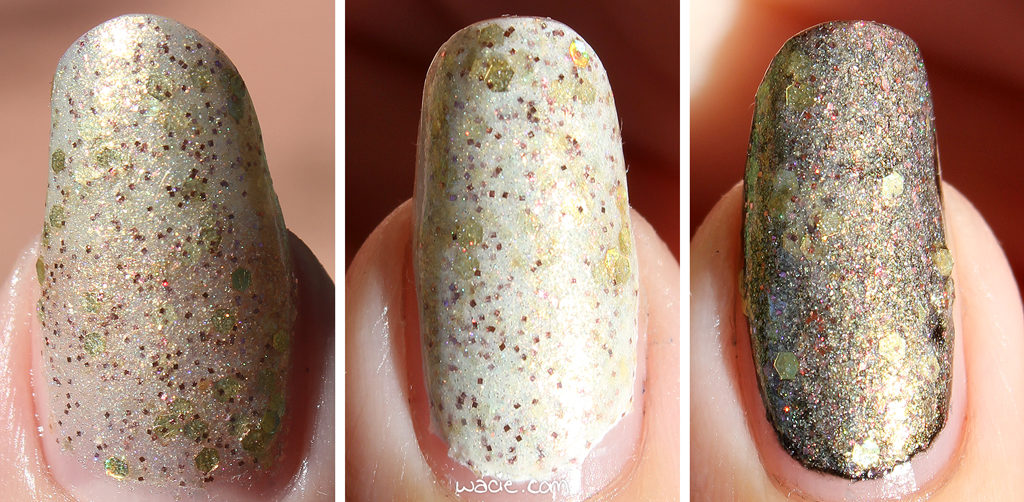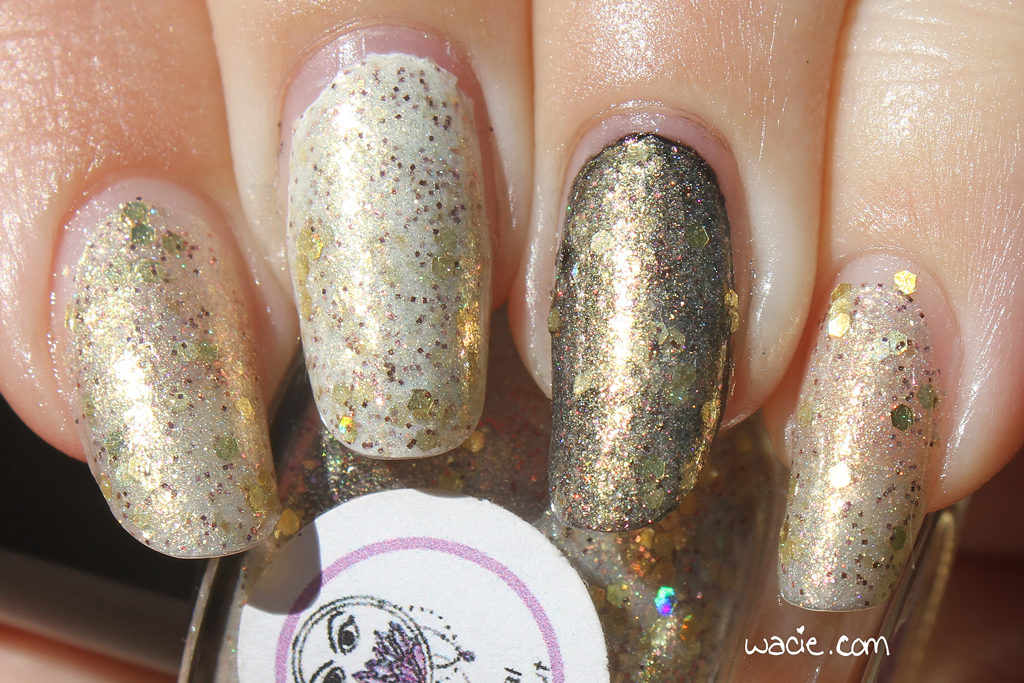 I didn't expect this polish to work so well on its own, but I definitely prefer it alone than over white or black. I love how well the gold stands out over the black, but it's definitely best without undies. I don't really have any other polishes like this one, so it's got a cool uniqueness factor. Lots of polishes like this with really creamy shimmery bases and chunky glitters don't work, but this one does.
Pegasus Landing was an event exclusive. Other Crystal Knockout products are sold on their online shop.
This polish came in an event VIP bag.